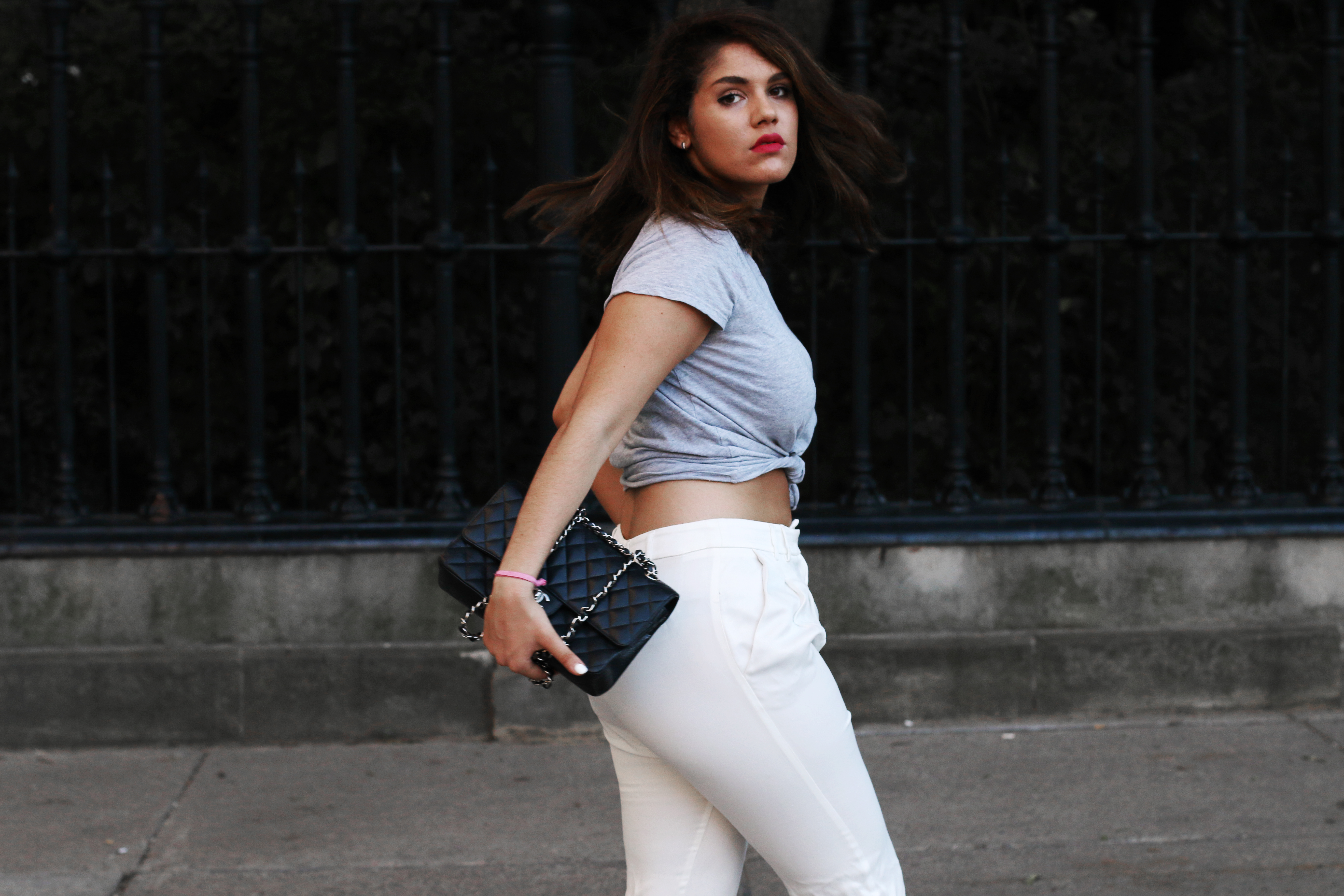 I am a fighter. It is a thing that has slowly become obvious over the years, something I wasn't even aware of not long ago but one of the only things I now proudly acknowledge about myself. See, as much as we motivate ourselves to act upon our dreams, the people we love or all the barriers that life puts along the way, just a few decide to be proactive, just a few hold on to what they believe and feel, just a few decide that life isn't made of all the bad circumstances that happen to them.
I am one of these people, somedays for the best, somedays for the worst. For the best because I am able to make things work, get shit done my way. I am a tough worker and behind all the words and pictures you see are hours and hours of work. But somehow I love it, I love it because it is my choice and I am dedicated to not sleep and hustle for my choices even if some sacrifices have to be made. That comes from my dad, I always wanted to be good enough in his eyes and it's not until our directions differed that I started to fight for myself without taking anybody else in consideration.
If I fight for my choices, I also fight for my people. Unconditionally. I am so loyal that my brother always teases me saying: you are tough as fuck, you just never never give up. And that is when it becomes bad. It becomes bad because once you are part of me, once you are someone I fight for, I am able to go through the thousand hurricanes for you.  The disappointment comes when I realize that someone I considered a close friend, turns out to prove me wrong. That happened a few days ago when I lost what I thought was going to be a lifetime relationship, someone that I thought was a part of the puzzle of my life. This, with other reasons is why my whole persianbrunette world has crumbled this days. It crumbled because I wasn't ready, no matter how much I promised that I wouldn't open up to anyone, I did and it backfired.
It backfired but this is not the end. I won't let these things affect the person I am or the way I fight for the ones I love. Simply because no one deserves to have that power on me. I was left speechless, so much I wasn't even able to write my feelings down because PB is so much more than a fashion blog and more than a diary, it is a place where I talk to you with all the lessons I have learned, a place where I try to flip everything around, make it a victory instead of a loss. Even if it hurts like a bitch and it's not easy to write about, writing about it is what allows me to continue growing. And somehow since I started focusing on it and on myself, these things affect me way less than they used to.
Somehow I have lifted some huge walls around my heart, somehow I am prepared to the fact that not everybody is the same. Not everybody is going to fight as much for me as I am going to fight for them. And that truth relieves so much pain and allows me to not waste all the energy and love I have to offer. Because no matter what, people are going to hurt and disappoint you. That until you get to a place where you are confident about having found your true ones and learnt that only you have the strength to fight entirely for yourself.  Yes I am drained, but in a good way. Because no matter what, I am still here fighting. For me, for what I believe and for my true loves. Blindly, fiercely and surprisingly, always unconditionally.
Lots of Love always,
Neguine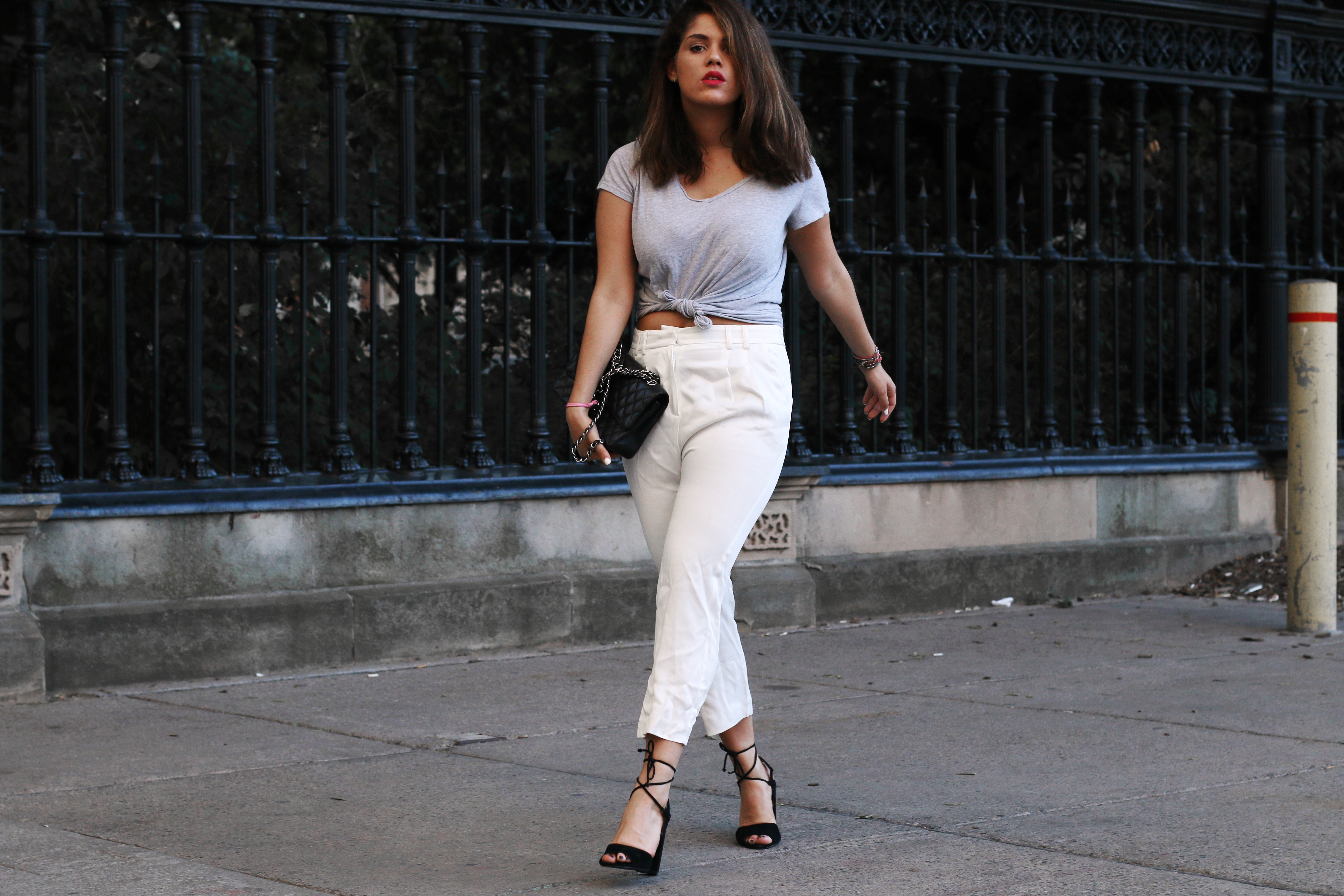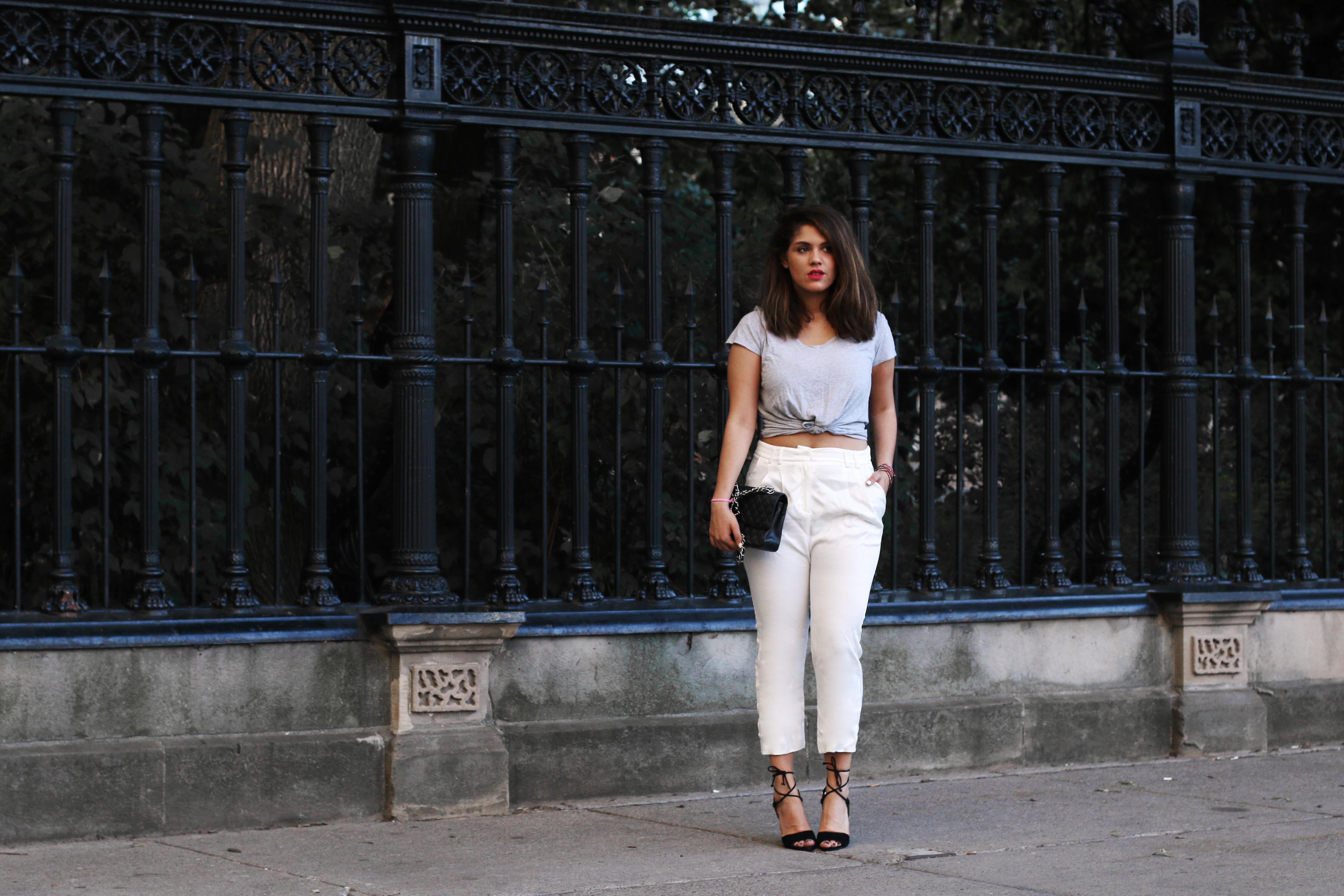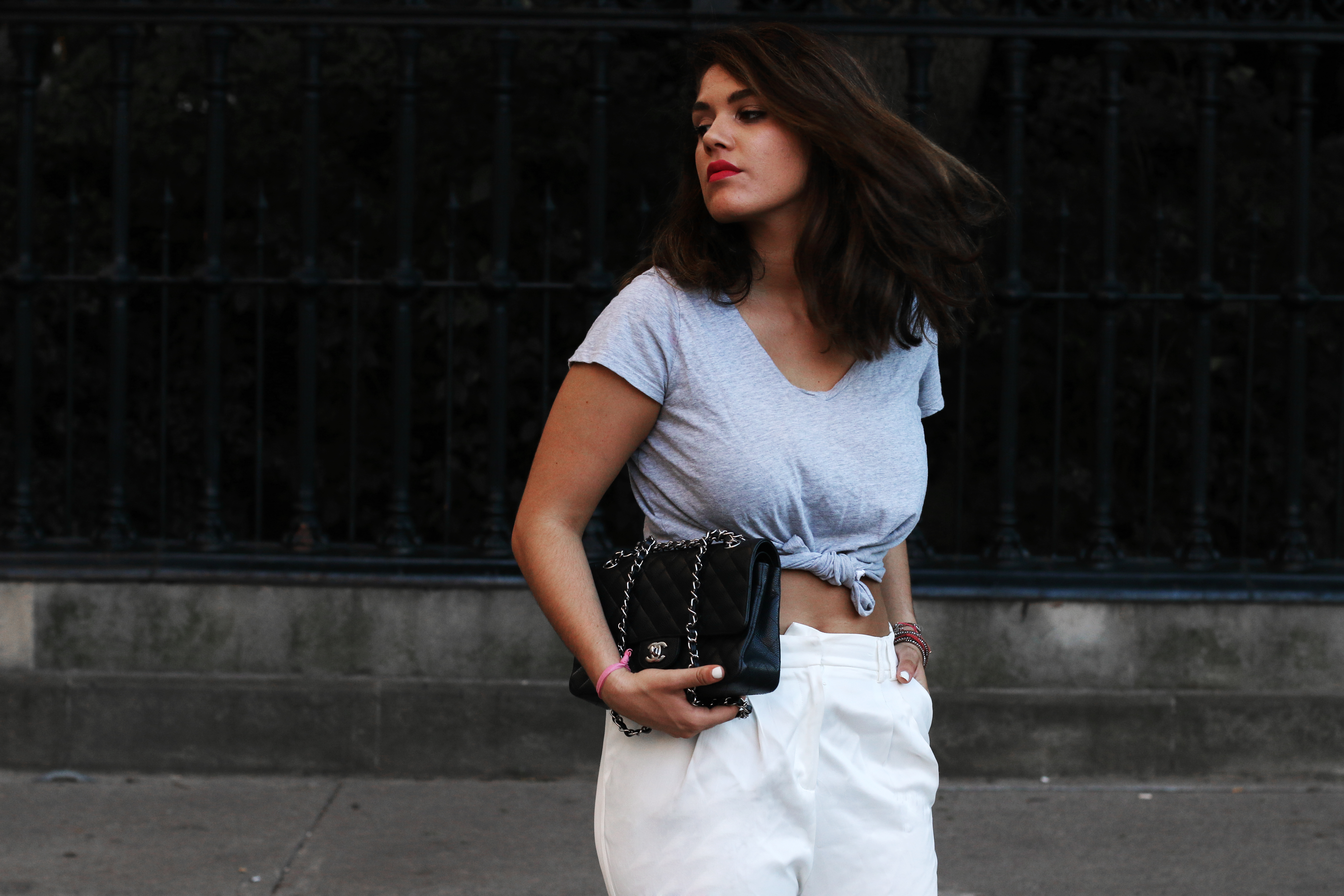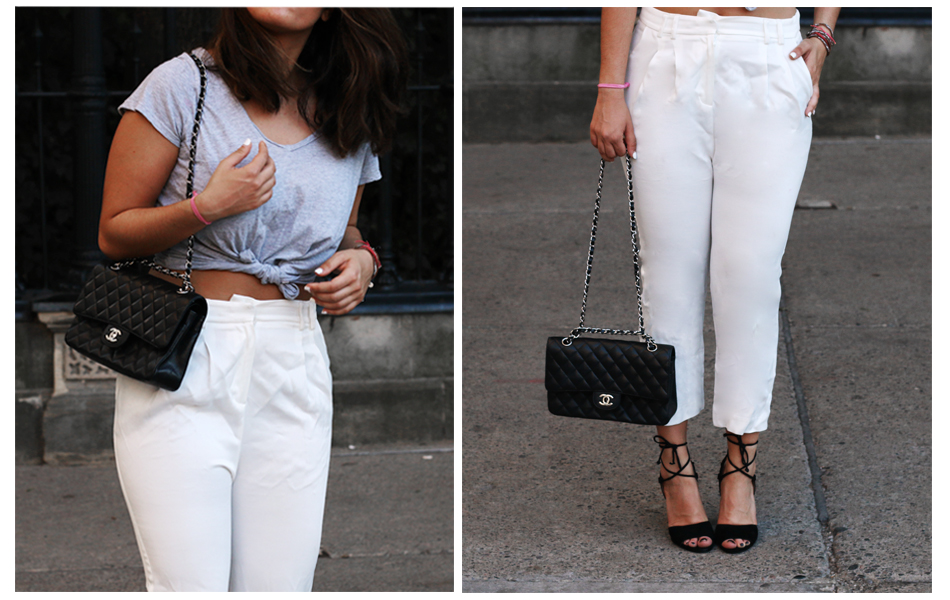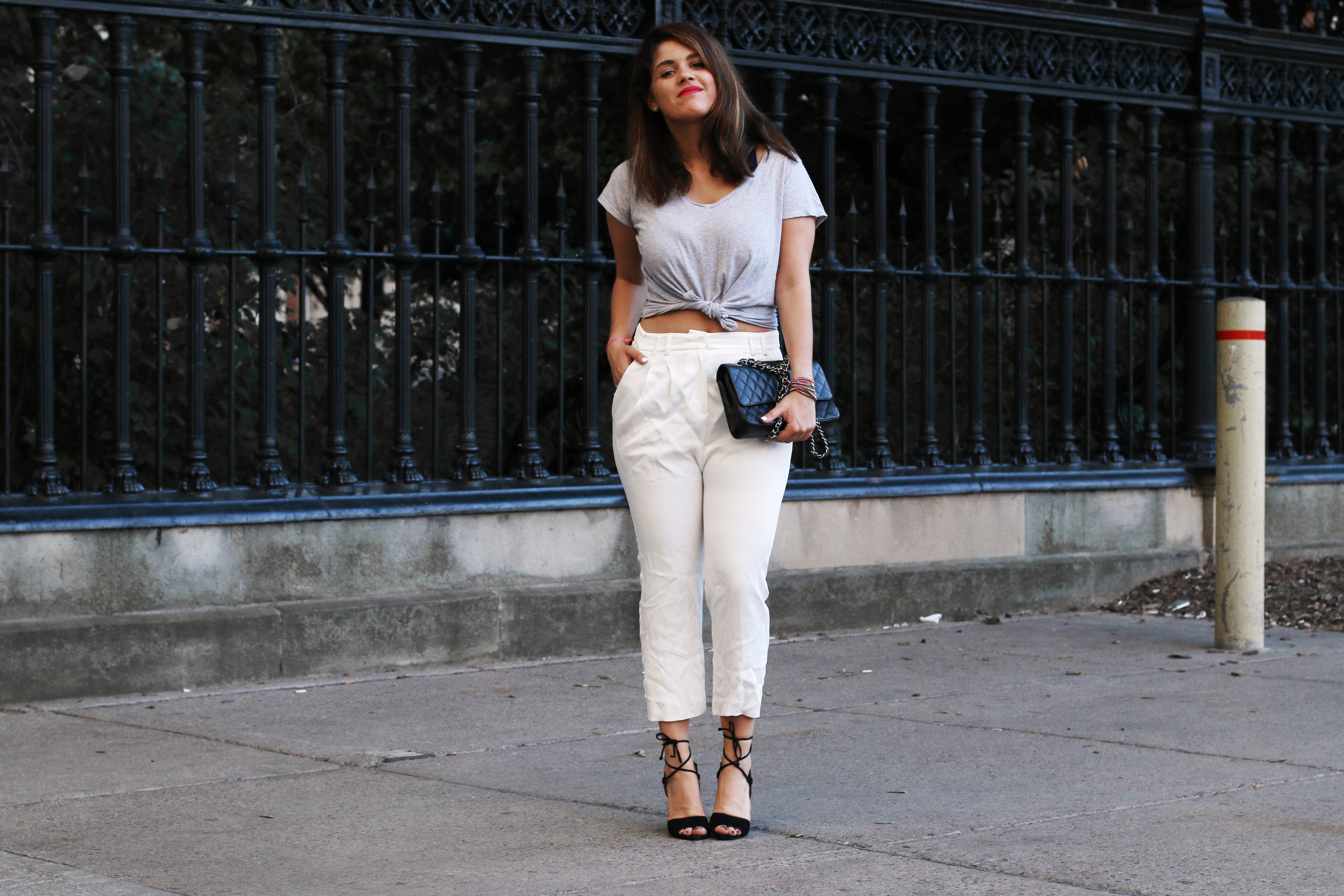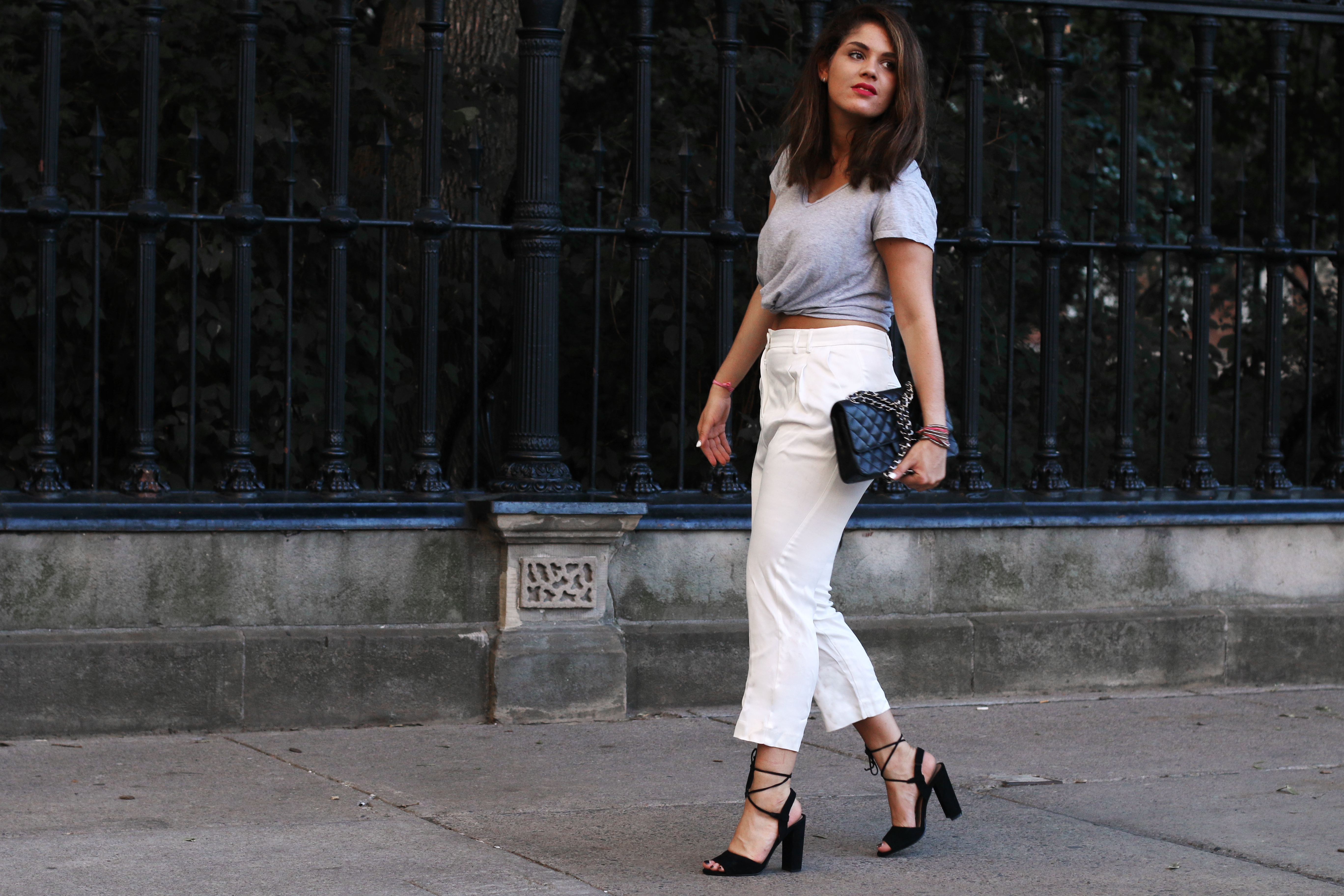 ---
TODAY I'M WEARING: GAP t-shirt // ZARA pants // Steve Madden Shoes // Chanel bag
---
All pictures by Darius Boustantchi