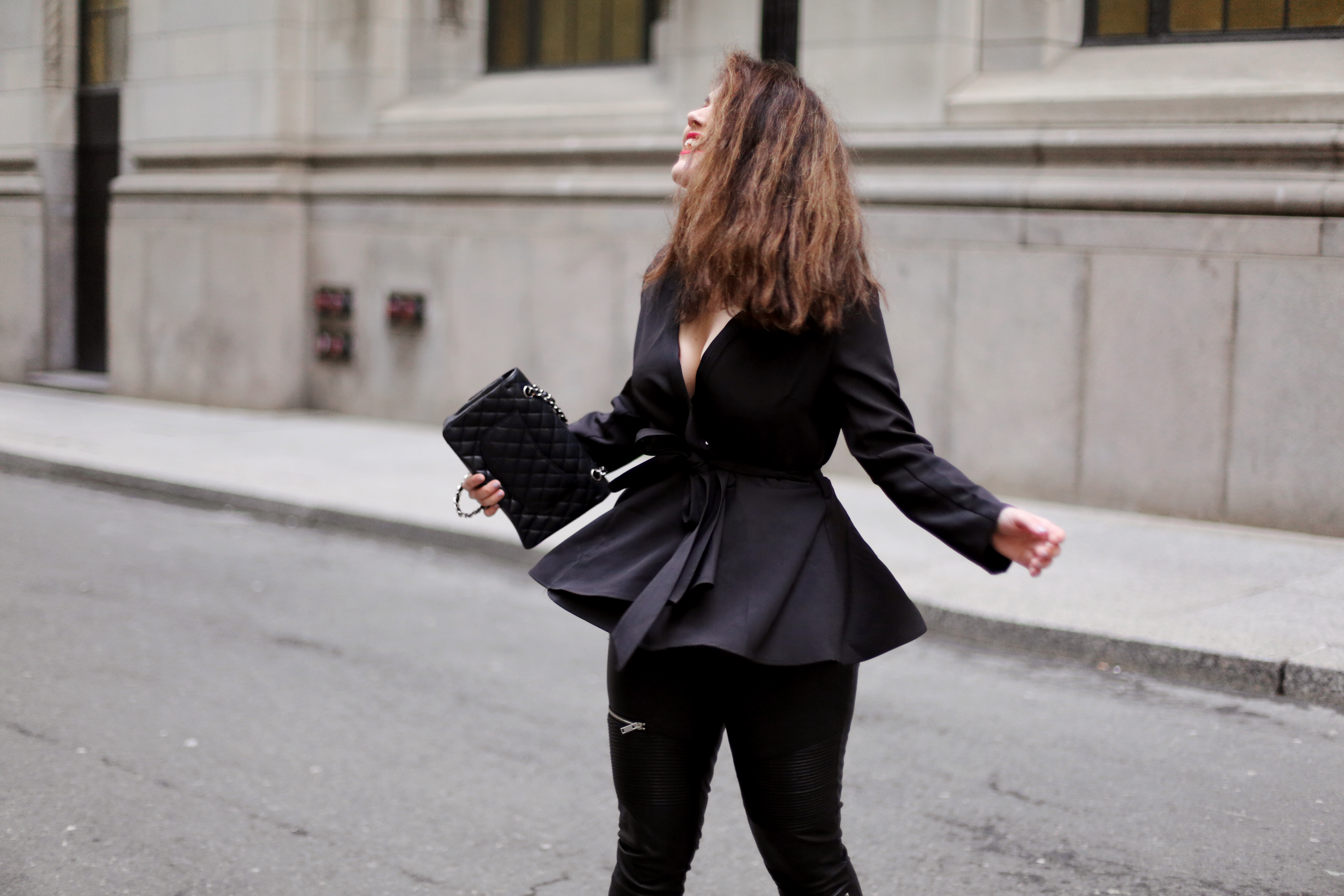 Confession time.
Blazers and biker jackets are my drug. Like I literally go nuts to the point it's absolutely unforgivable. Darius always says "another one?" to which I always reply " I AM A BLOGGER OKAY?" unapologetically. Let's be honest, nothing, absolutely nothing on earth can make you look polished as quickly as a blazer (yes, a little black dress take a little longer to put on). While my blazer collection keeps growing, the last piece I thought I would ever own is a peplum blazer. In my head, peplum sounds like disney princesses and extra pounds to add on to your waist. A big no-no if you have generous hips and a curvier figure. However, SHEIN keeps wowing me with amazing pieces that really embrace my figure in the most surprising ways. When I received this blazer, I became so obsessed with it that I suddenly pictured myself in a thousand different outfits with it (aka the honeymoon phase). I put together two looks with the same piece, don't forget to tell me which one you like the best!
---
DAY OUTFIT: CASUAL AND COMFY
---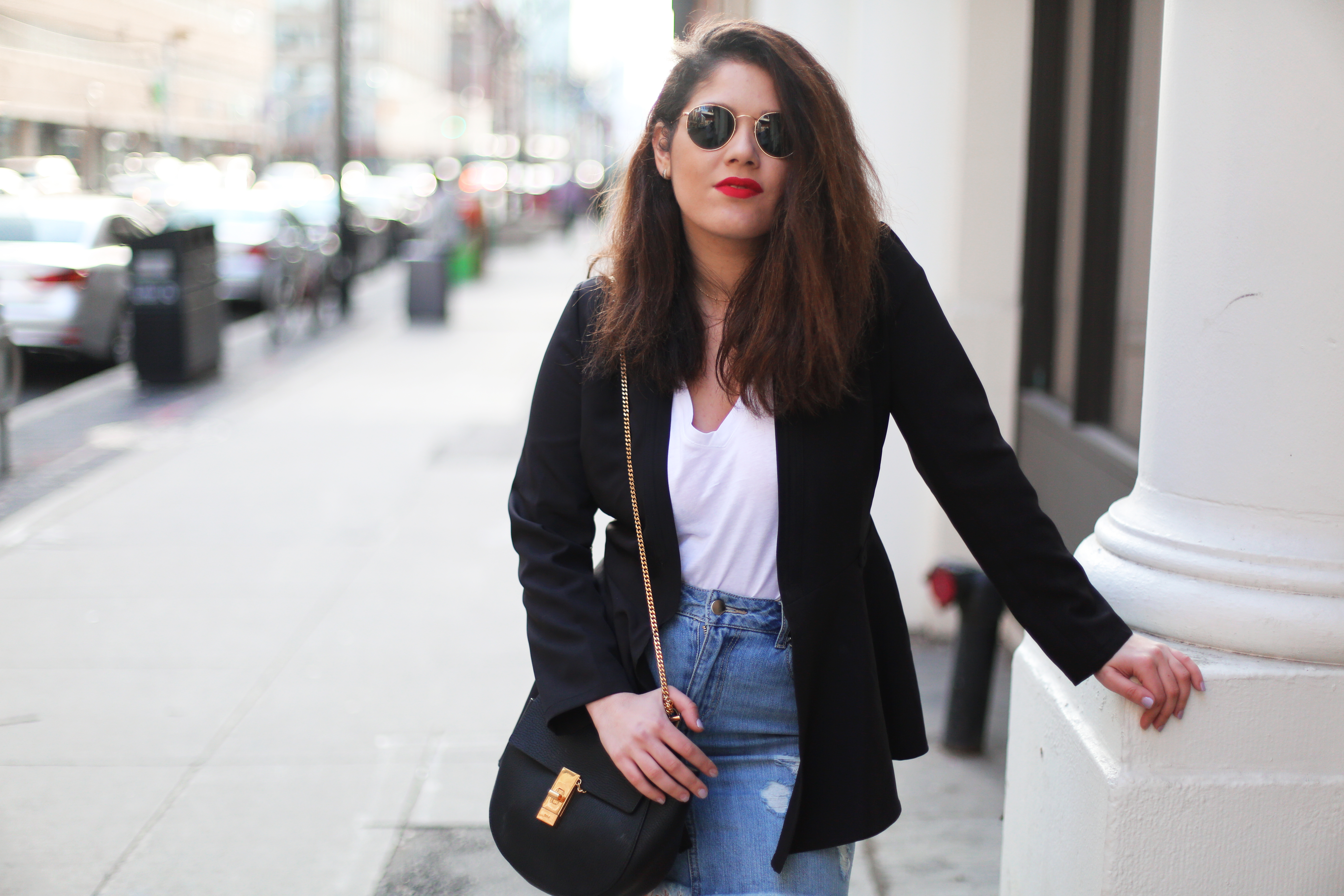 8AM: Messy hair, I roll out of bed after snoozing too many times and grab the first thing I can find in my closet. Yep that's right, I am the easy/comfy/chic kinda gal. I will always pick something that can be paired together in two seconds, mainly because I am always on the go. My brain is still asleep, so I sleepwalk towards the pieces I know by heart, the ones that always work instantly such as denim, plain tees and sneakers. I ran out of time so I end up juggling between coffee and red lipstick, bad combo guys, it definitely only look good in flatlays. I pick up the blazer and leave it open which plays out in my favor is super flowy and it contrasts well with the white tee / denim magic combo. Also, I will be able to breather after brunch. Blazers instantly give a more sophisticated touch to my outfits, making people think that I have put much more thought into them. I always receive a lot of compliments on them as I have become quite a collector and this last one is no exception.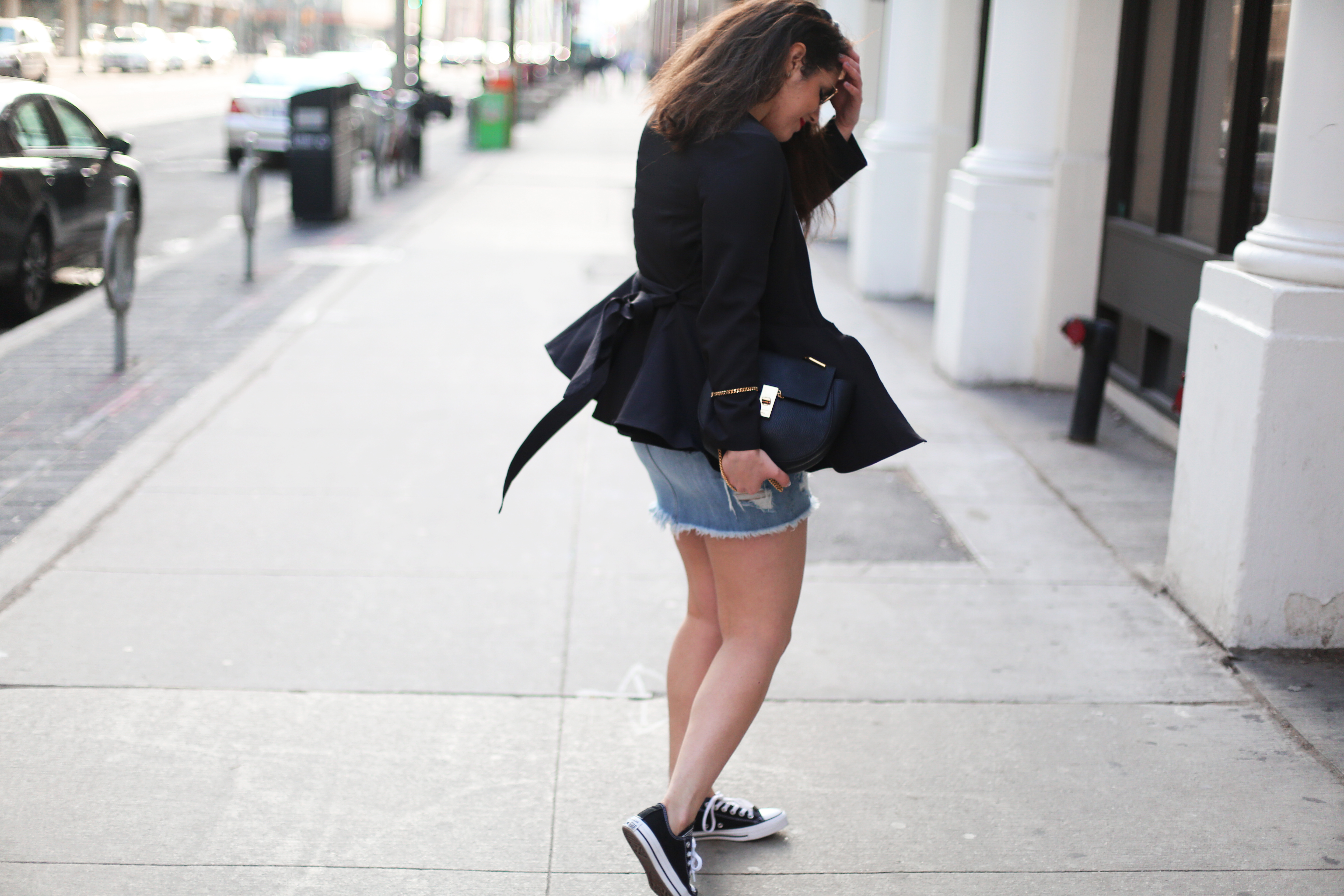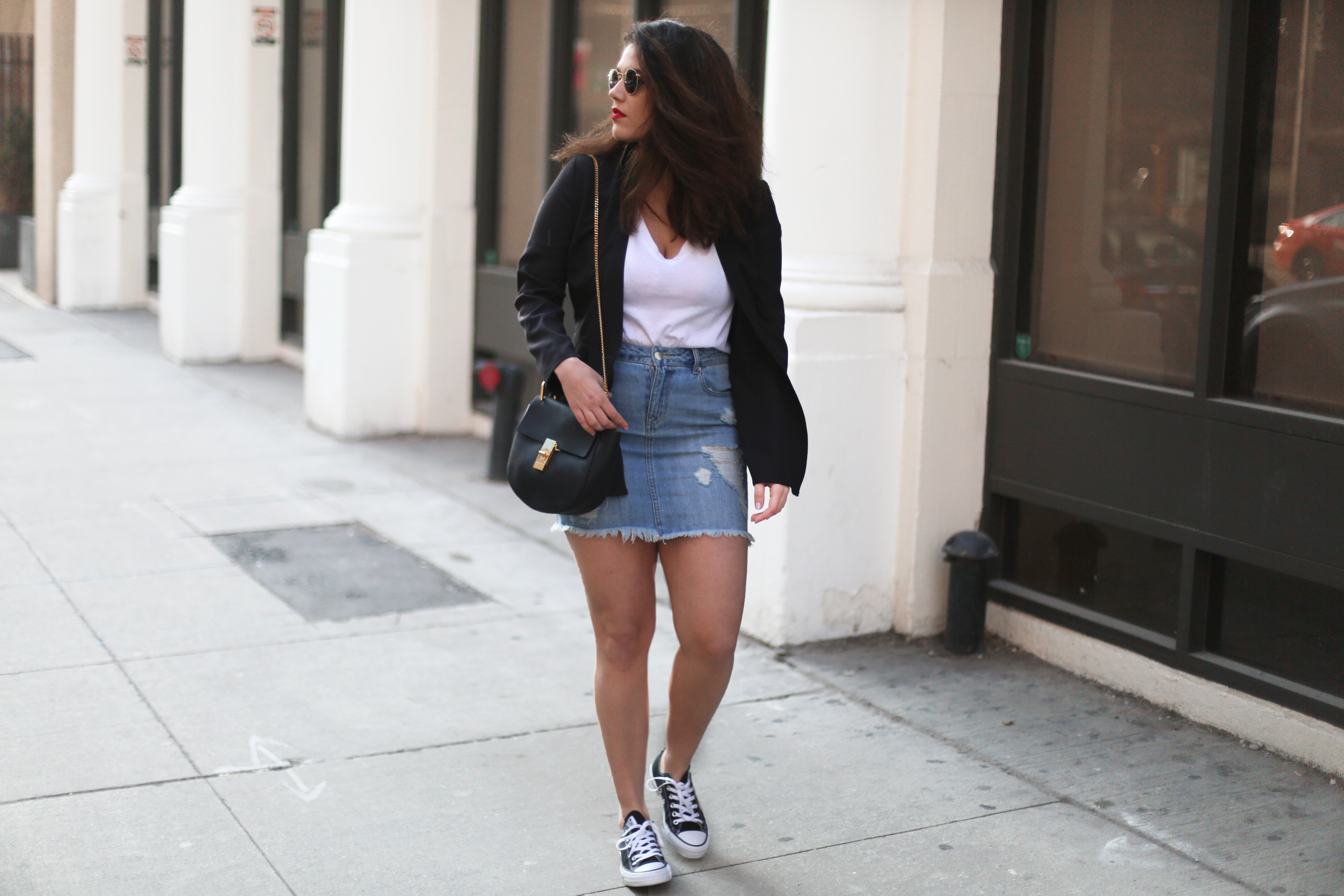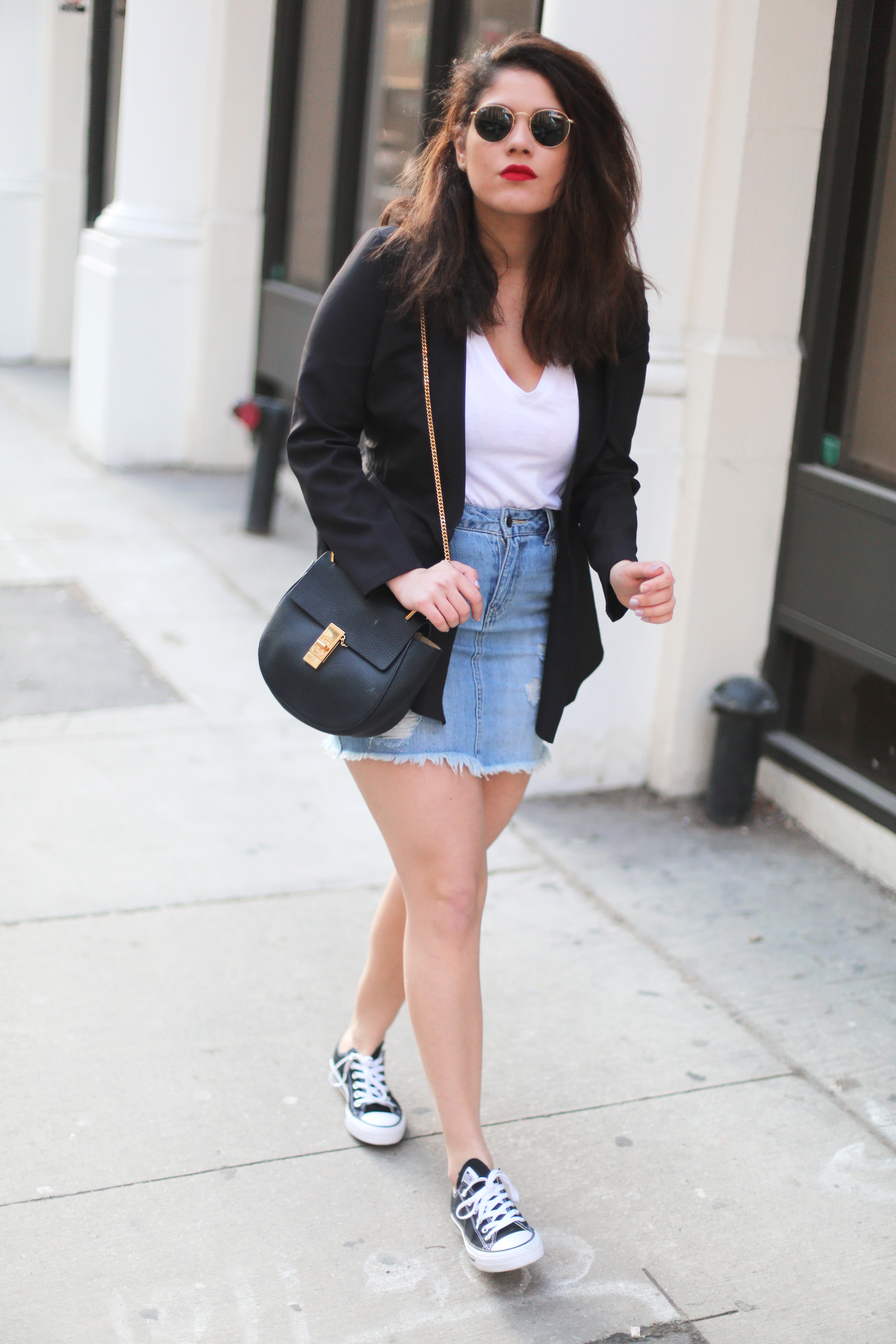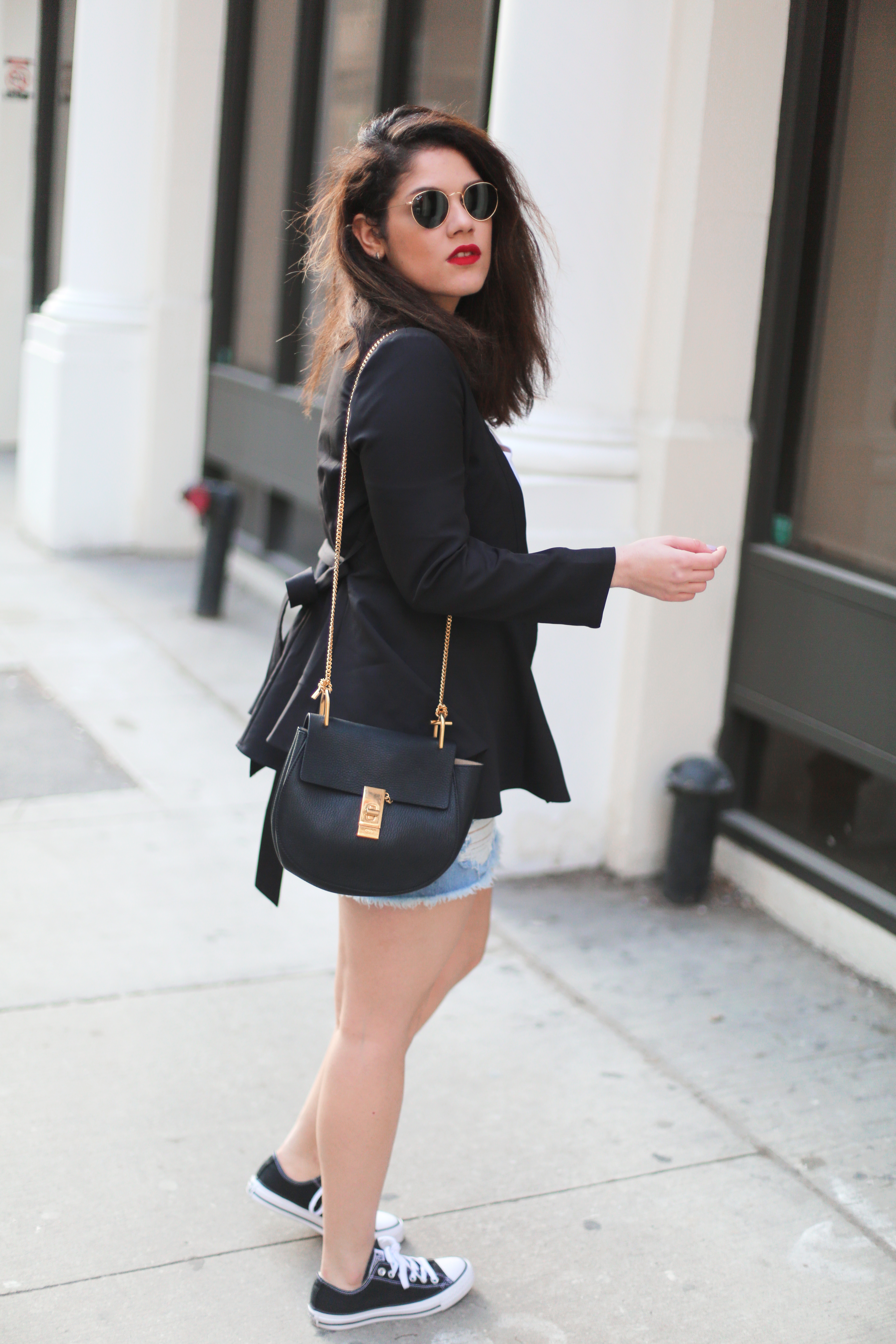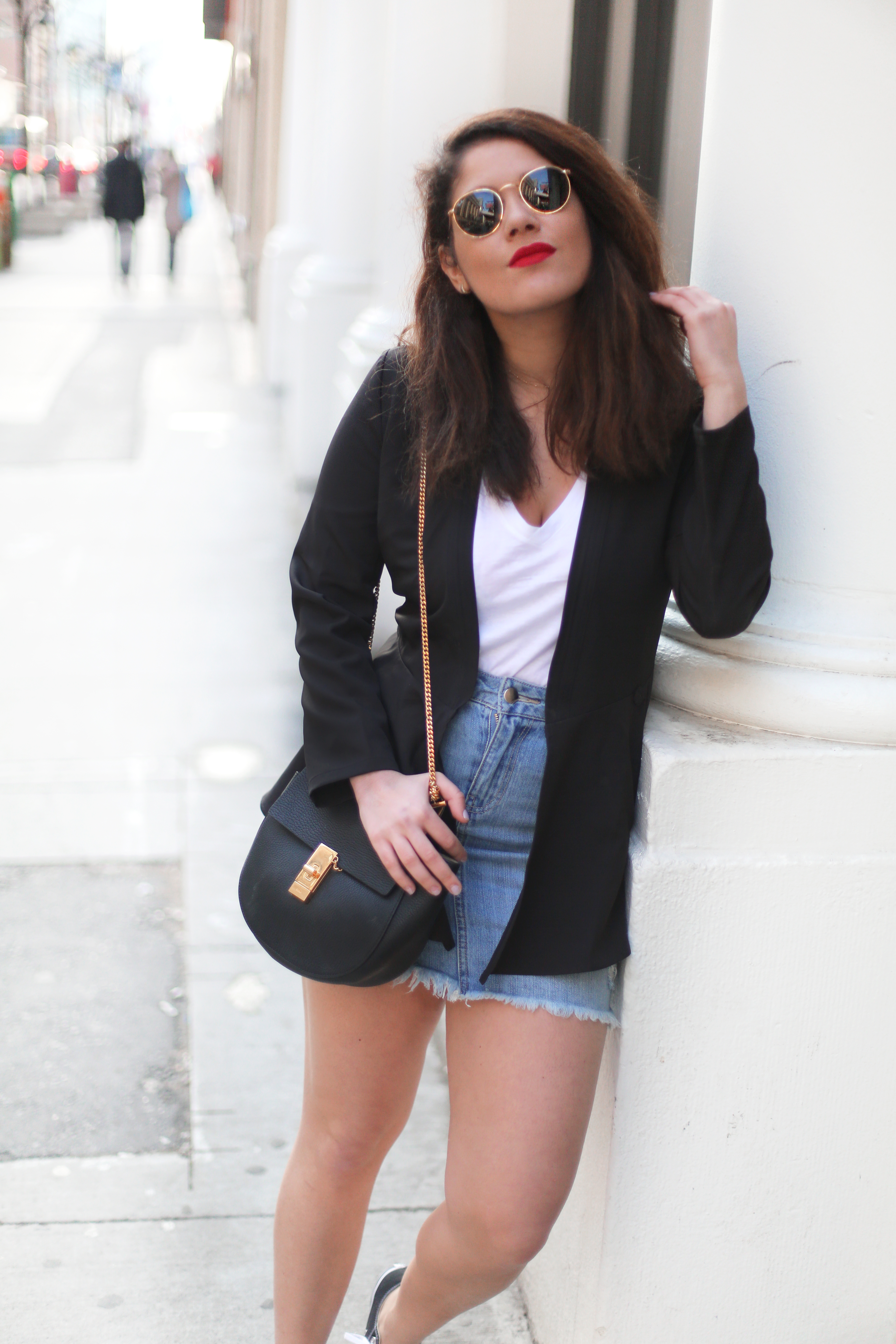 ---
NIGHT OUTFIT: EDGY AND SEXY
---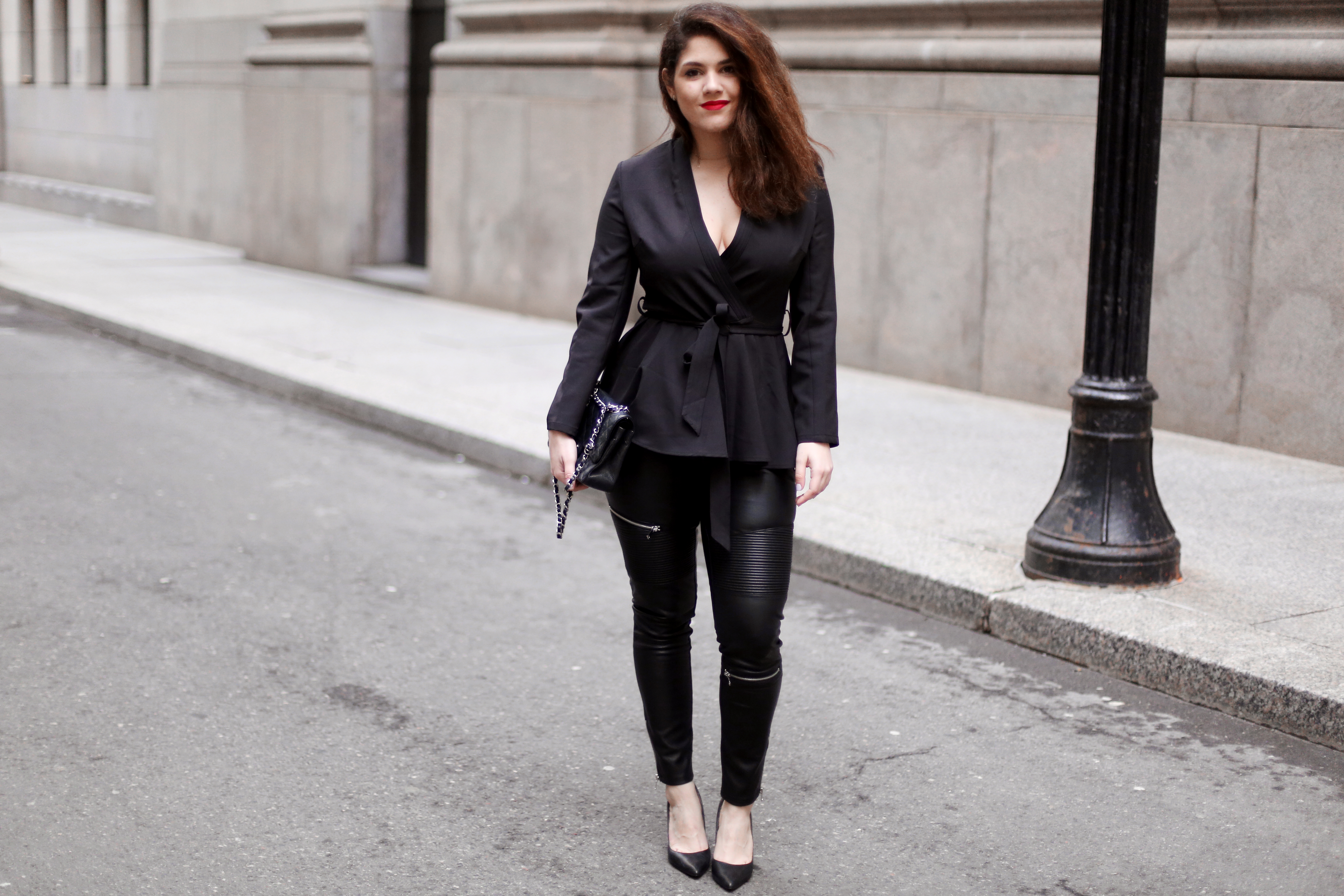 9PM: My hair is still messy and I am not gonna go out of my ways to make it look like Kim Kardashian. I ditch the shirt and wrap the blazer around my waist. Suddenly my messy hair comes in handy because god, that shit is booby. I decide to go for a head-to-toe black look wondering why I keep losing time taking this kind of decisions because black has always been my go-to color for nighttime. The biker pants seem to be the best option to add a bit of edge to the mix without outshining the blazer, plus there is no way I am wearing a skirt with such a revealing top. I finish the look with a pair of sleek pointy heels and my Chanel bag before I head out to dinner with my… Just joking, I am actually really gonna change in my oversized pjs and watch netflix like an old lady. BUT if had a super interesting social life, this is probably the outfit I would wear.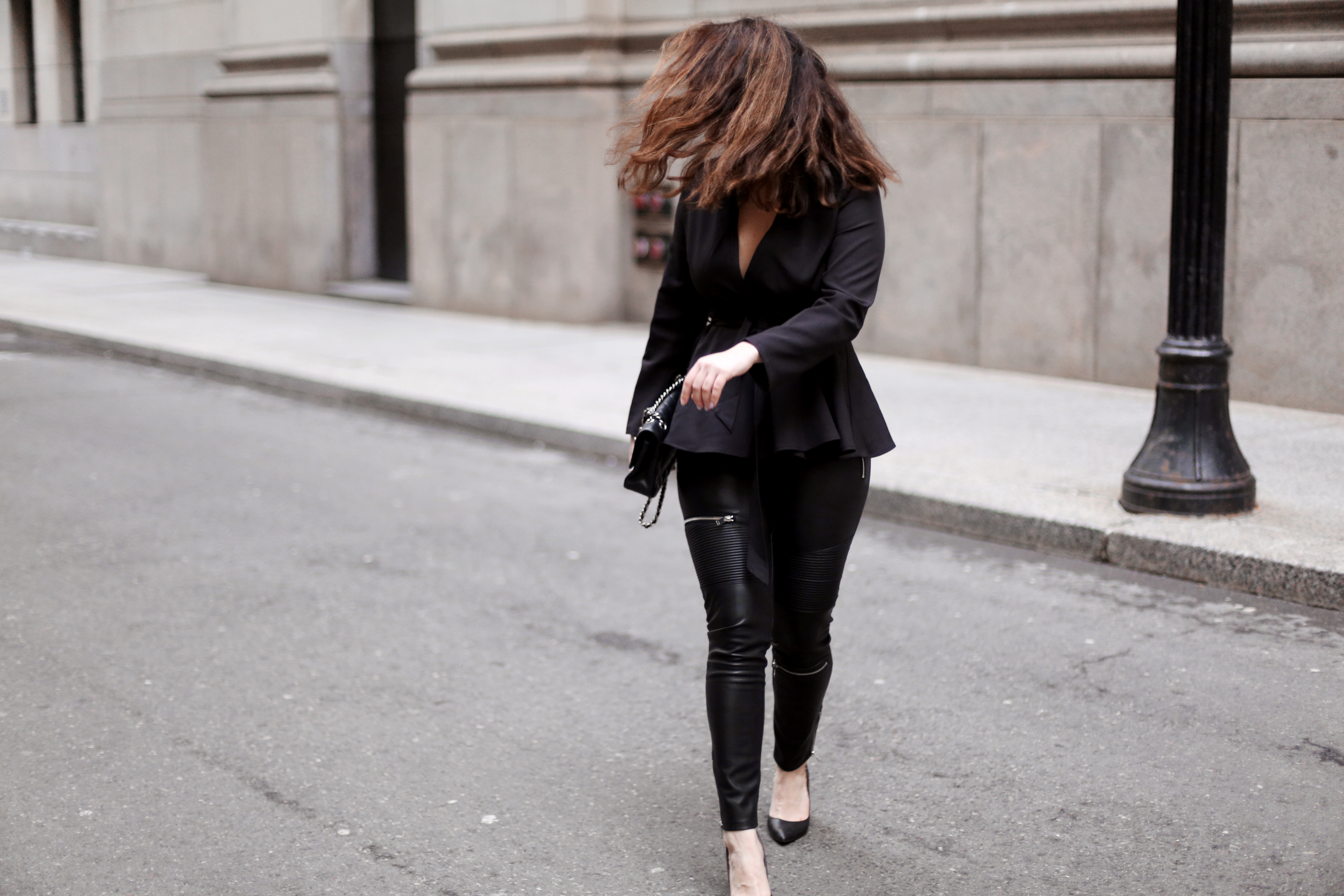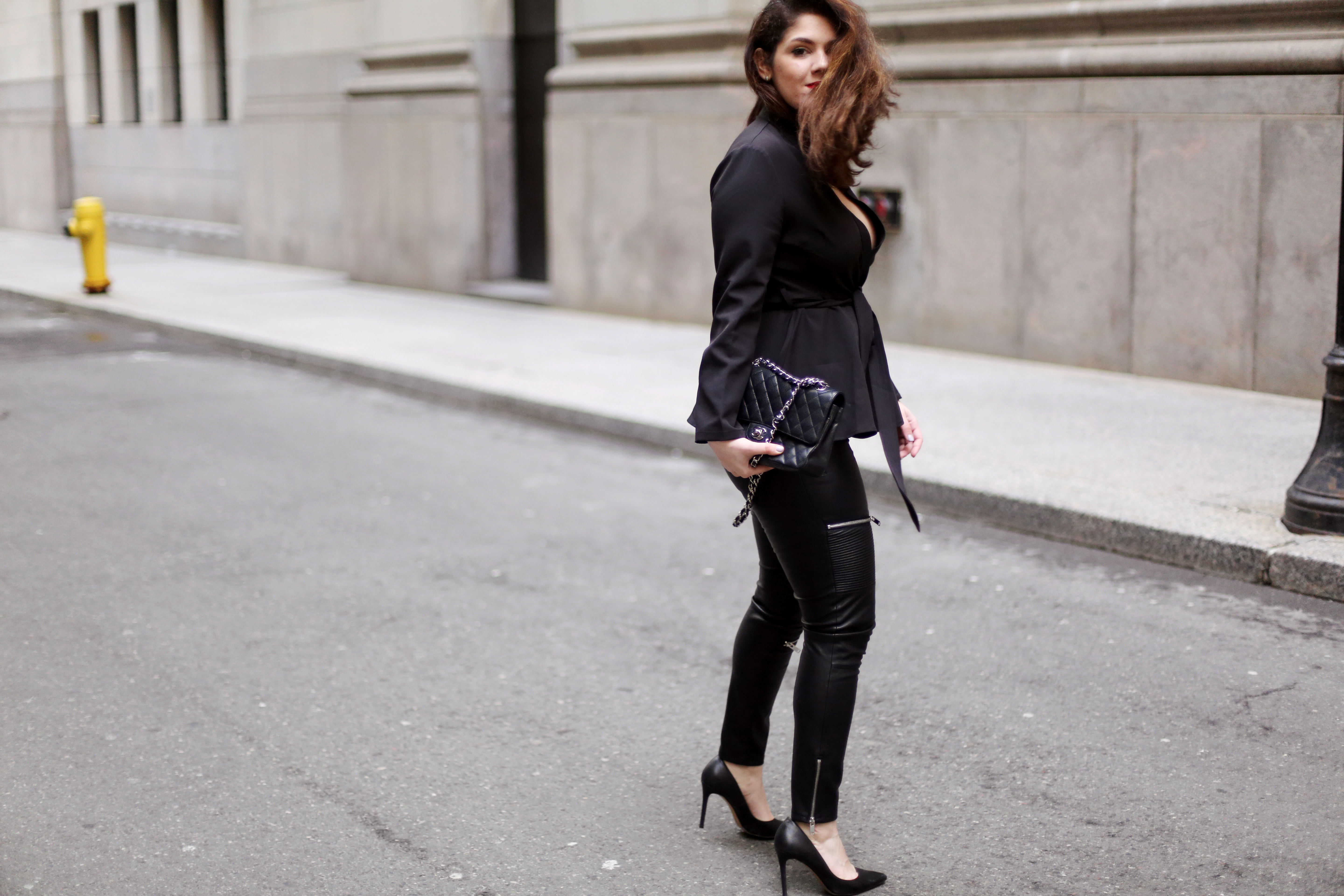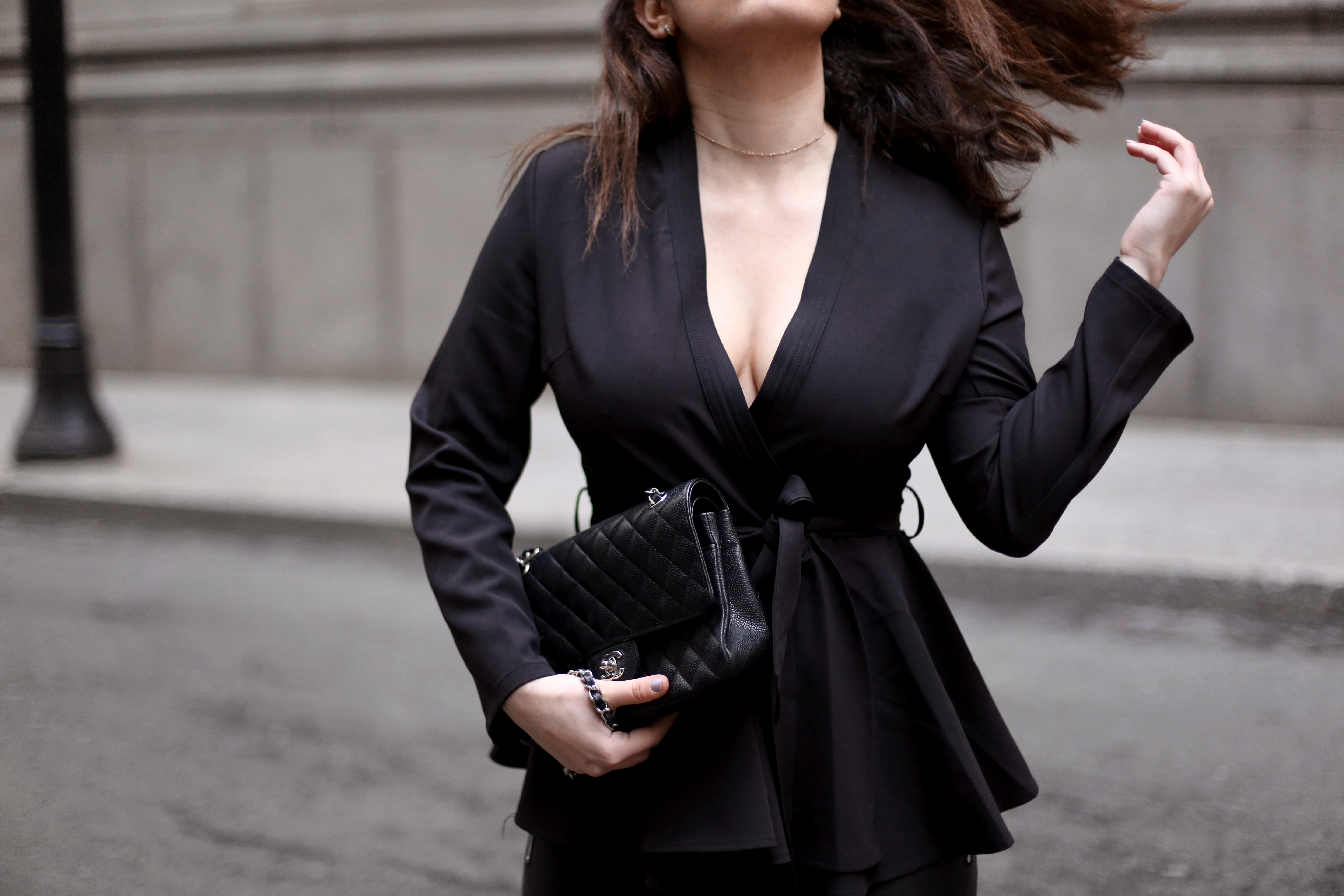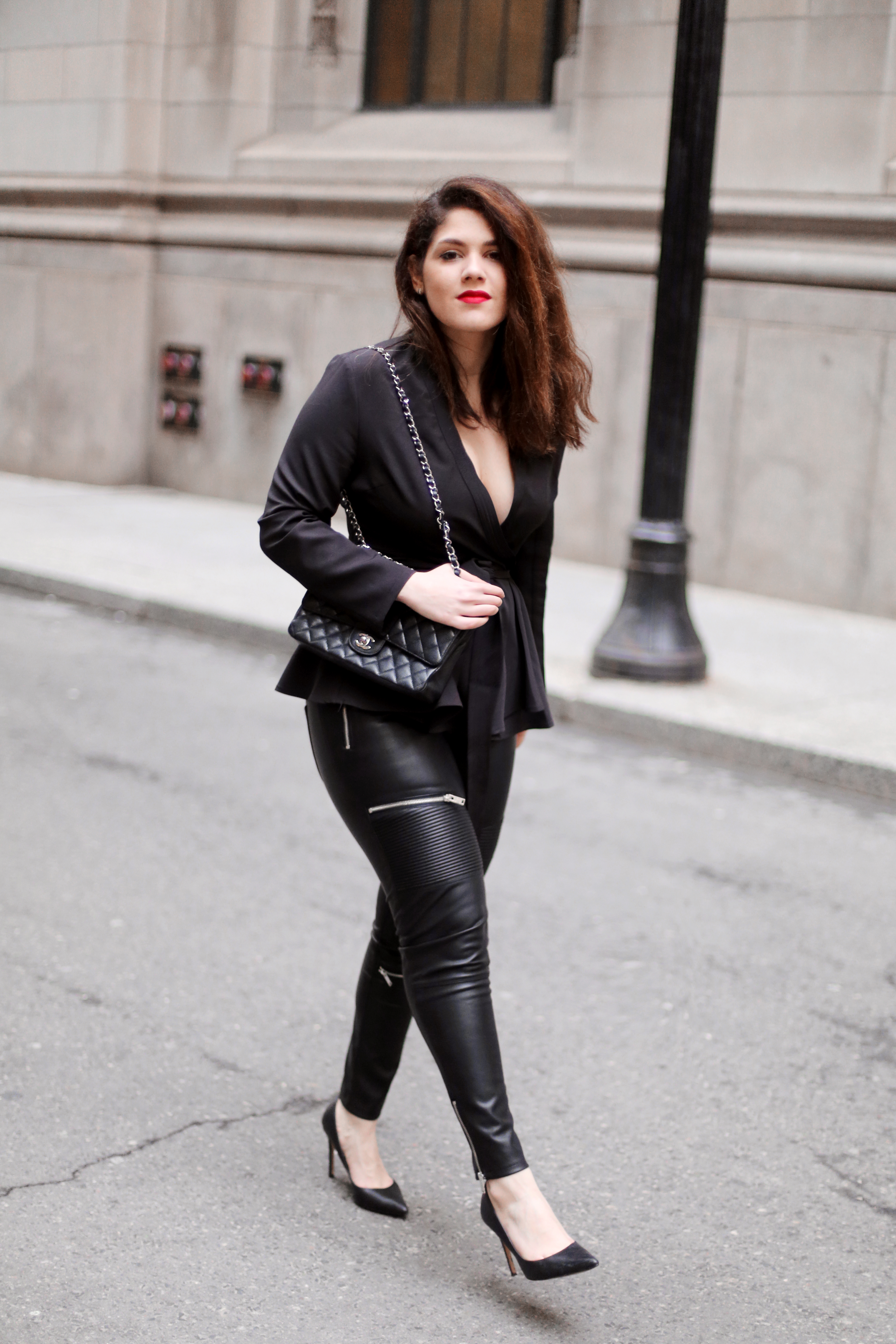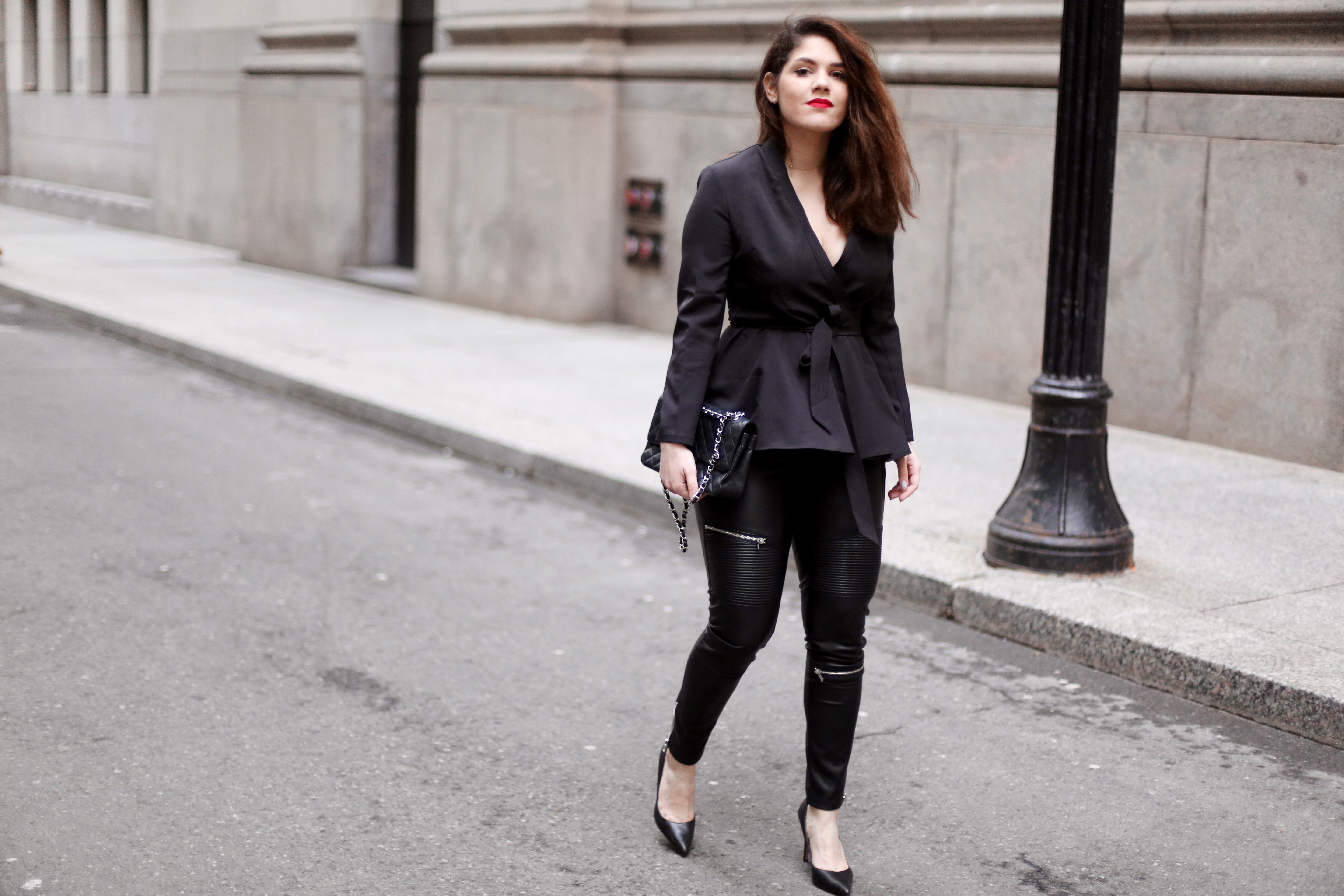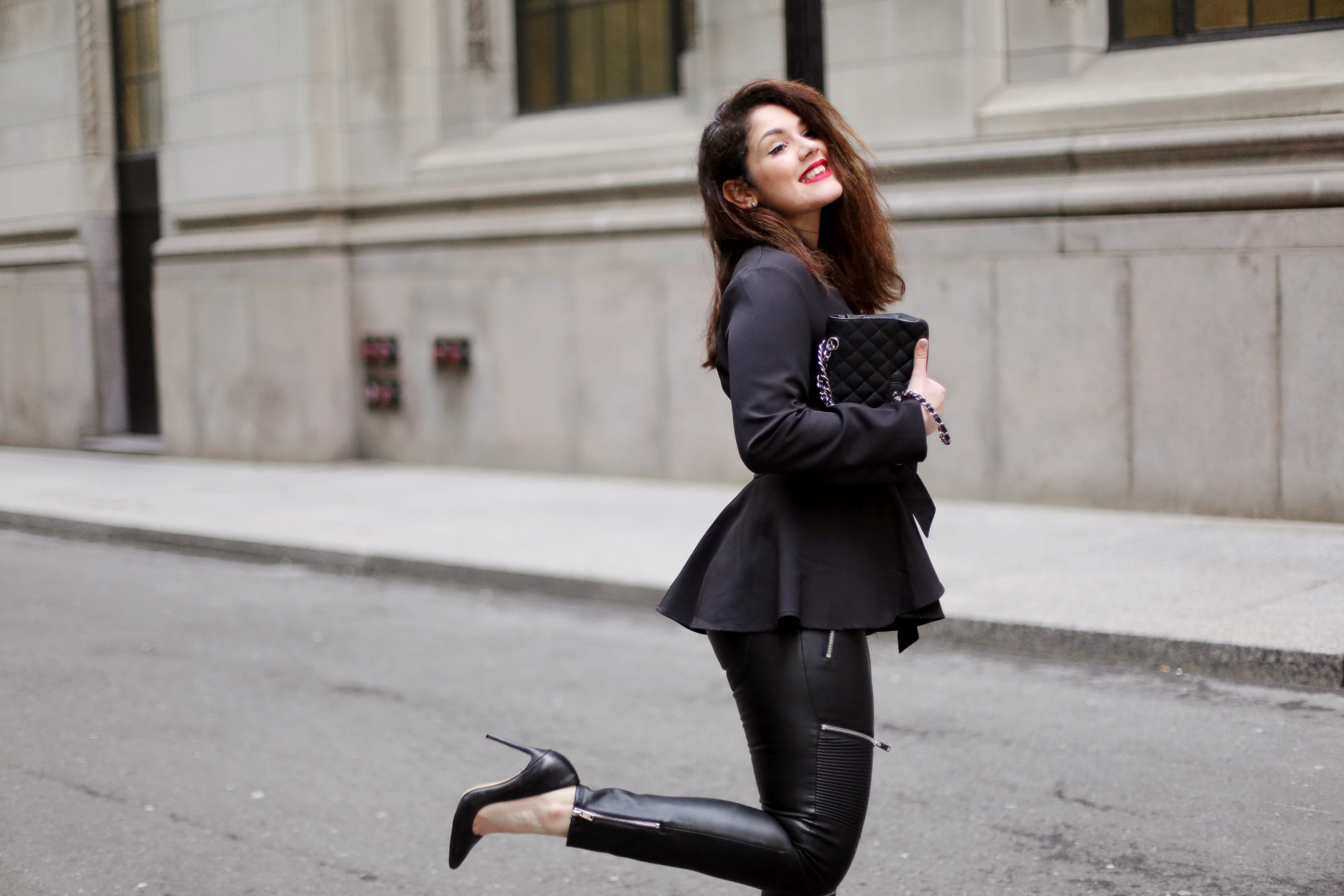 ---
LOOK 1: Blazer SHEIN //  Tee URBAN OUTFITTERS //  Skirt F21 // Shoes CONVERSE // Bag CHLOÉ // Necklace MEJURI
LOOK 2 : Blazer SHEIN // Biker Pants ZARA // Shoes MANGO // Bag CHANEL // Necklace MEJURI
---
All pictures by Darius Boustantchi