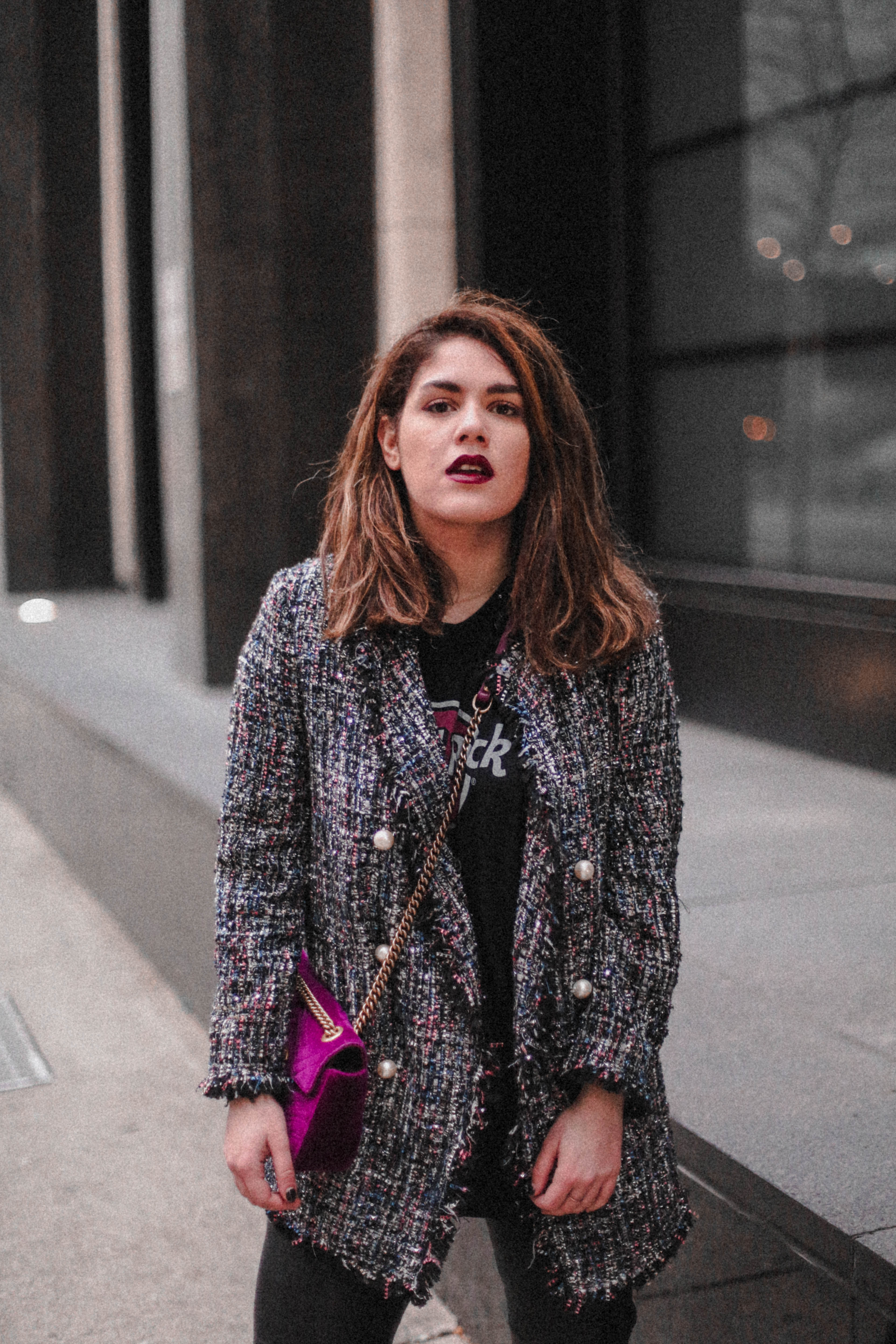 \\ As romantic as the idea of fashion blogging seem to a lot of people, only a very few know that behind the cool clothes and iphone shots hides one of the most tricky games I ever had to play. It comes with a lot of rules, including some that you will have to follow since the beginning if you want to be part of the winning team. One of them is to find your niche. Simple, almost like monopoly when you select your token. Girly, edgy, pink lover, indie record lover, hippy flower collector, minimalistic, sophisticated, luxe, cool kid. You name it, just choose and religiously stick to it. That's how marketing works, create an identity so you can attract similar people or people that aspire to look like that. AKA a big headache for me. I'm a Libra, there will always be this resistance within me to stick to a single thing (yes I am blaming this on Astrology). It's not hard to see that I am always in between and while some would call me indecisive, it is really about being mixed by different cultures I am simply not willing to give up on. If Europe holds my love for tailored blazers and stilettos, Canada has definitely pushed me to embrace a more leather jacket meets ankle boots kinda  style. As much as I would love to be consistent, I just can't help it. I have grown to be the kind of blogger who changes indentities as a undecisive kid would changes his monopoly token everyday. It has helped me to master the game in a different way, learning tricks to come up with surprising combos. Masculine but feminine, romantic but rebel, Edgy and Sophisticated. Here are 5 tricks to help you master the look as well.
 .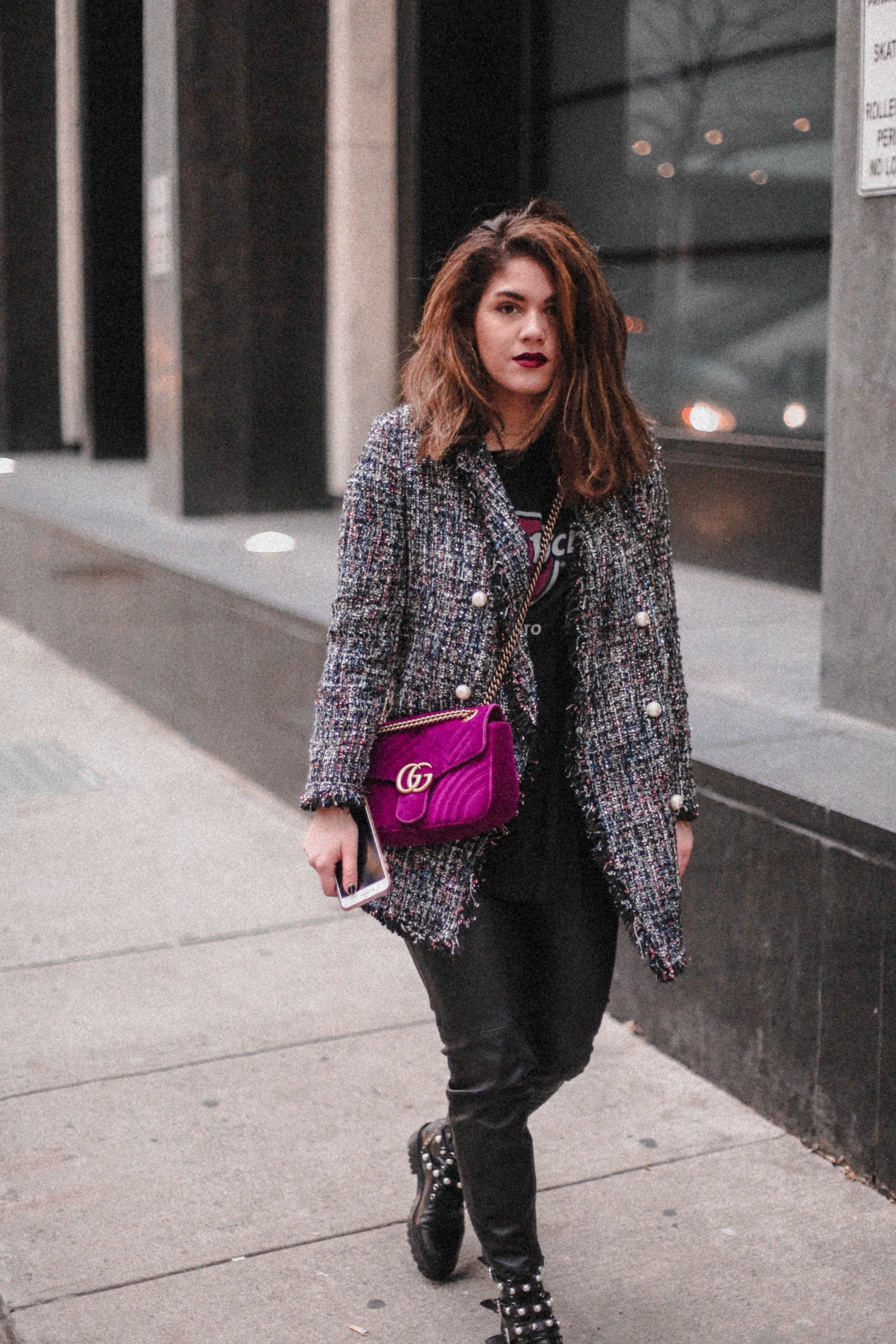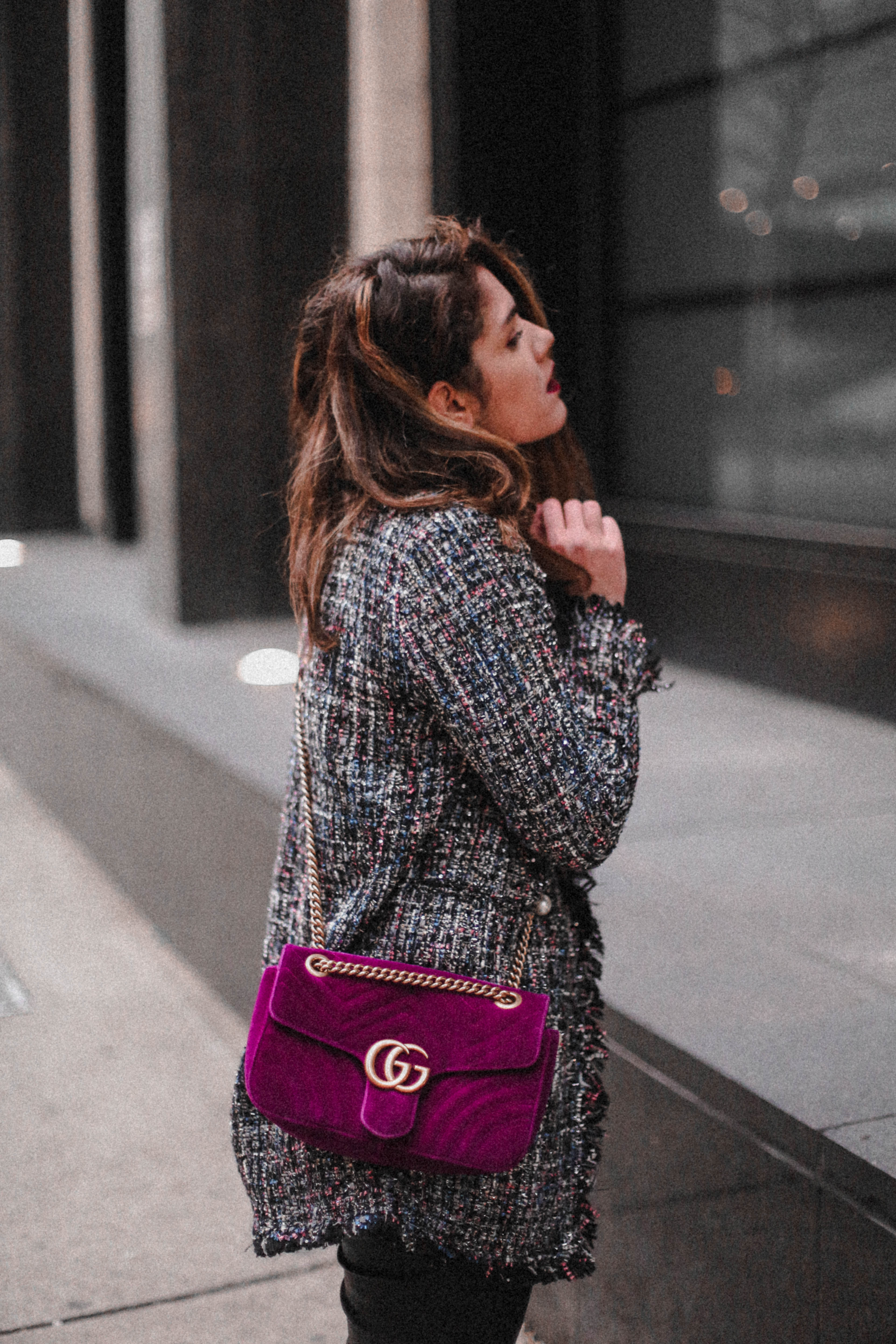 Start with the jacket
Jackets are my holy grails because they are the easiest/quicker way to elevate a look and look like you actually have your shit together. So when you have no idea what to wear, start with the jacket. If it's a leather moto jacket, choose something more sophisticated like a LBD or a dressed up shirt under it. If you contrarily choose a more sophisticated piece such as a blazer, dress down the rest of the outfit with a hoodie and leather pants.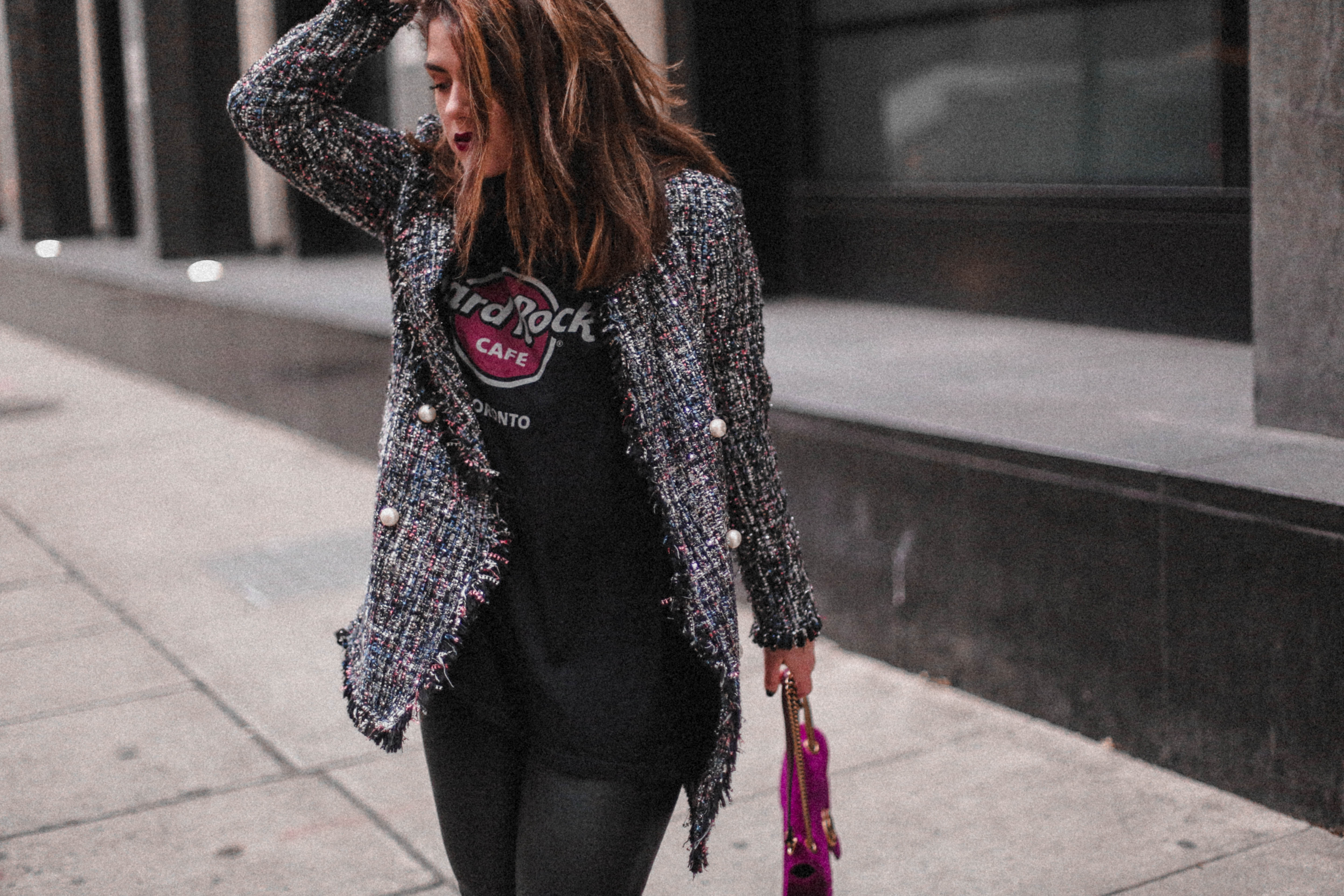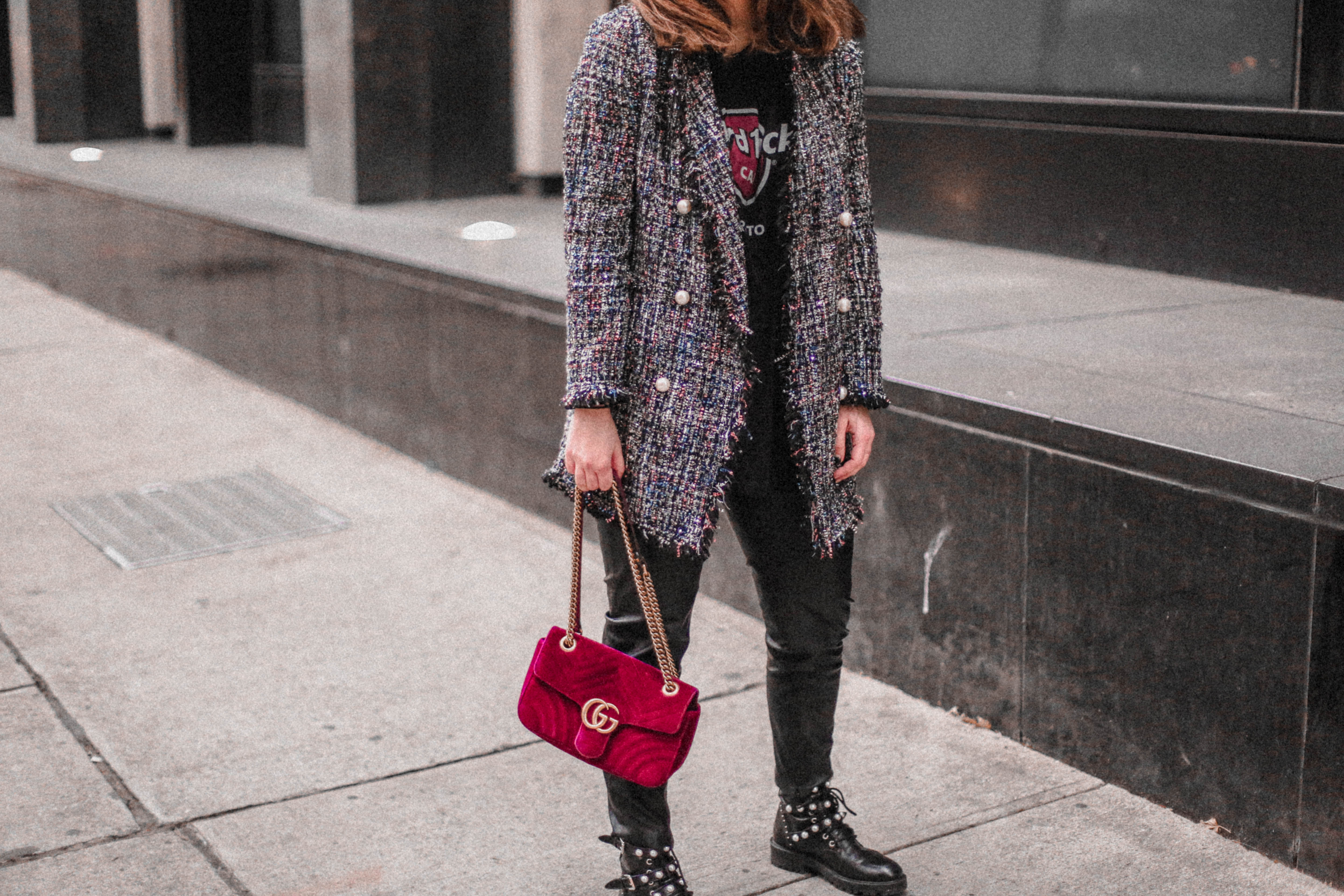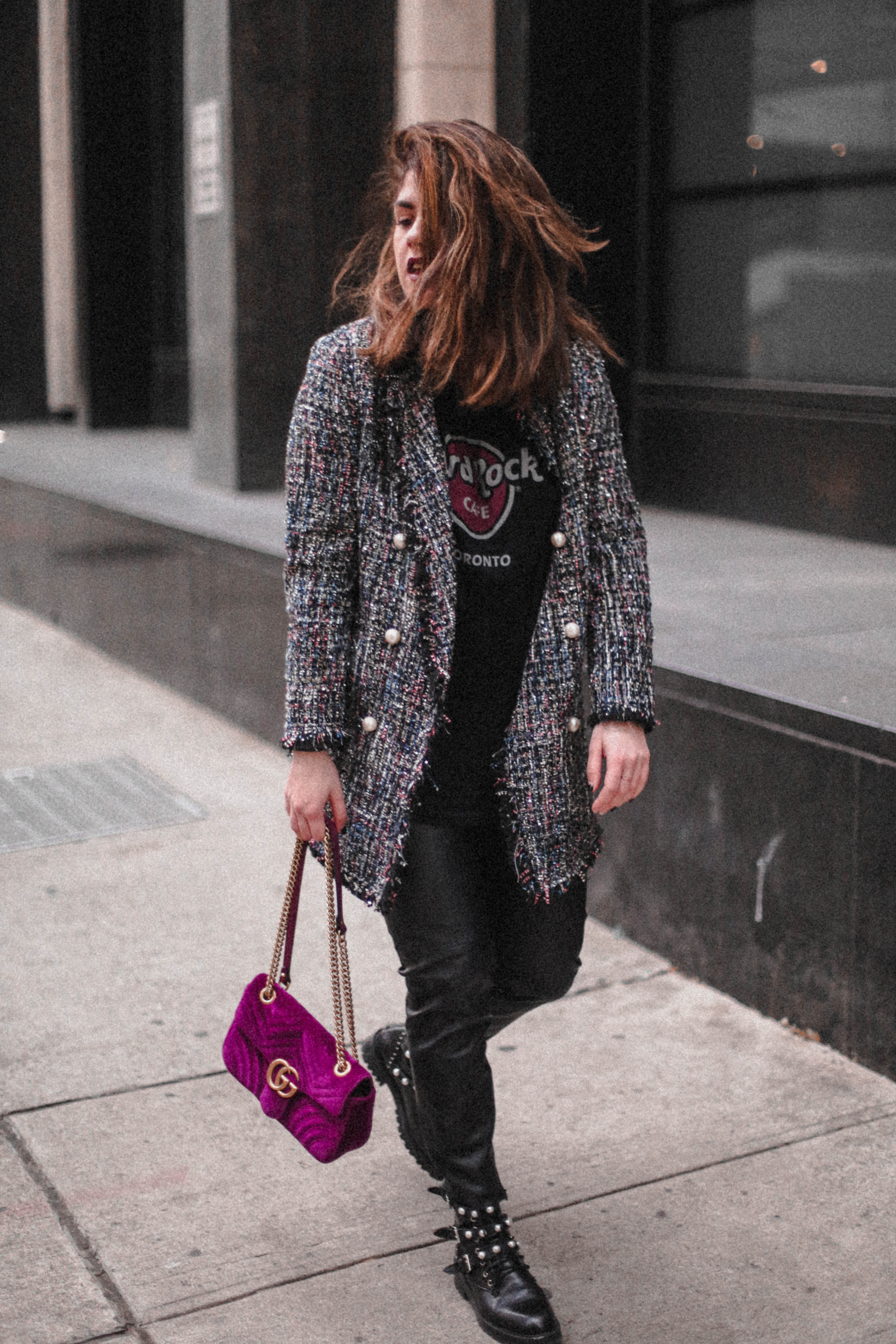 Add some vintage to the Mix //
Nothing says edgy like vintage pieces such as a Levi's pair of denim or a band tee. What I love about these pieces is that they can be found in your local thrifts shops and they guarantee you a special touch that you won't find on anybody else. On the other hand, sophisticated is even more valuable when it is Vintage. My mom still has pieces from the nineties that I proudly wear today. Luckily for us, staples never age and it is good to invest the big buck in pieces you know are going to last forever.
Go for Comfy clothes //
While Sophisticated has an ever-lasting ladylike attitude to it, you all know I tend to prefer the edgy badass attitude. I don't know about you but to me, feeling like a badass is usually associated with feeling at ease in your own skin. This usually goes along with messy hair, a trendy pair of shades and comfy clothes. I'm thinking loose tee-shirts, distressed denim and a cool pair of boots. Pieces that make you feel good and confident.
SHOP THE LOOK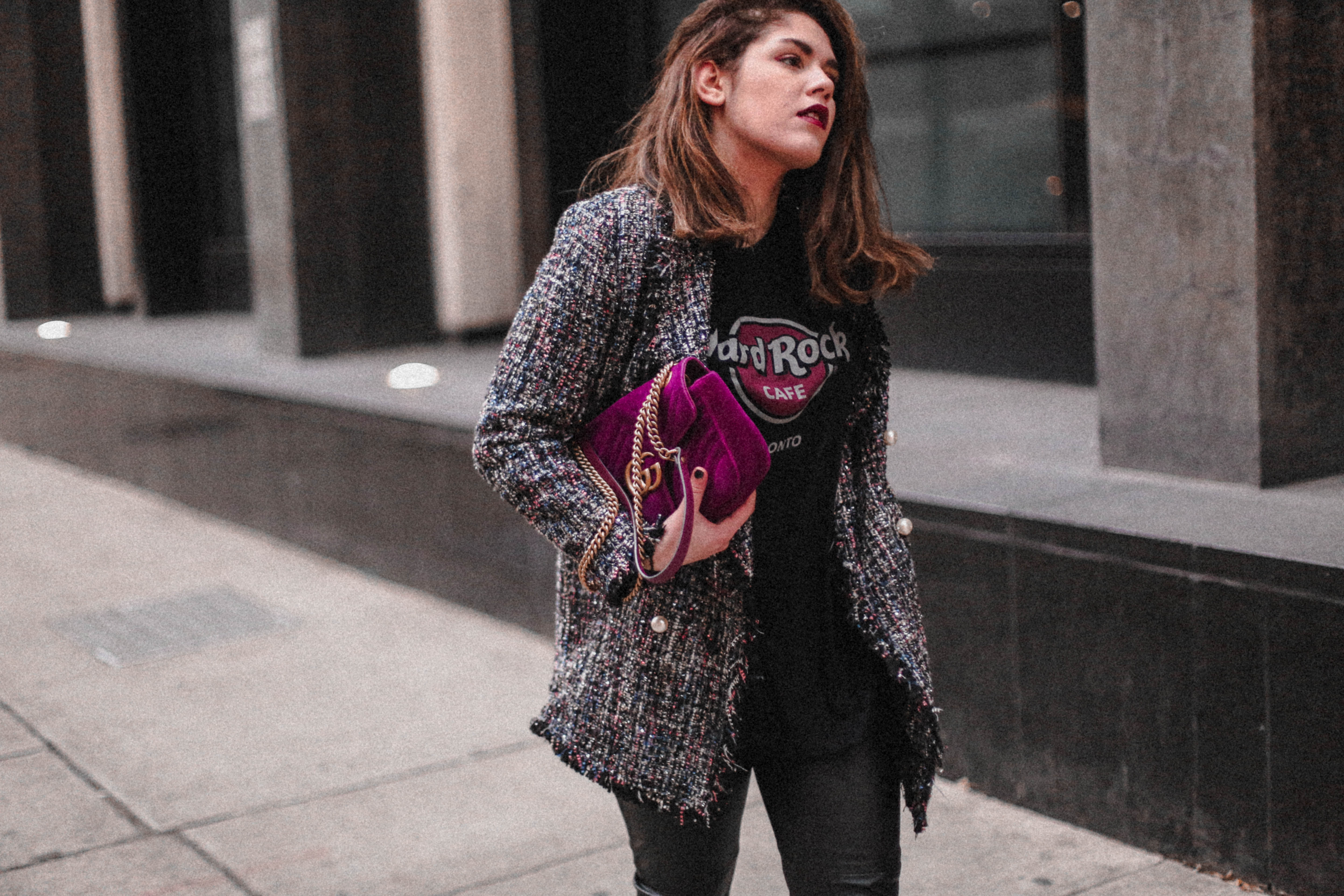 Mix High end & High street //
Let me start by saying it doesn't need to be Chanel or Gucci, but it can perfectly look like it is high end. My best purchases to date are pieces that look way more expensive than what they cost me. Take this coat, for example, it is literally the classic Chanel Tweed jacket revisited. I get questions about it whenever I wear it and people choke every time I tell them that it is from Zara. I always like to dress it down with unexpected pieces such as this Hard Rock Tee.
Play with texture & color//
While edgy is mainly associated with dark colours and leather, sophisticated rimes with luxurious fabrics and statement colours (as well as neutrals of course). While I still love an all-black look, I learnt that my outfits are more interesting by adding unexpected touches to the mix. In this one, I played with velvet, tweed and leather as well as adding purple and red accents to make it pop even more.