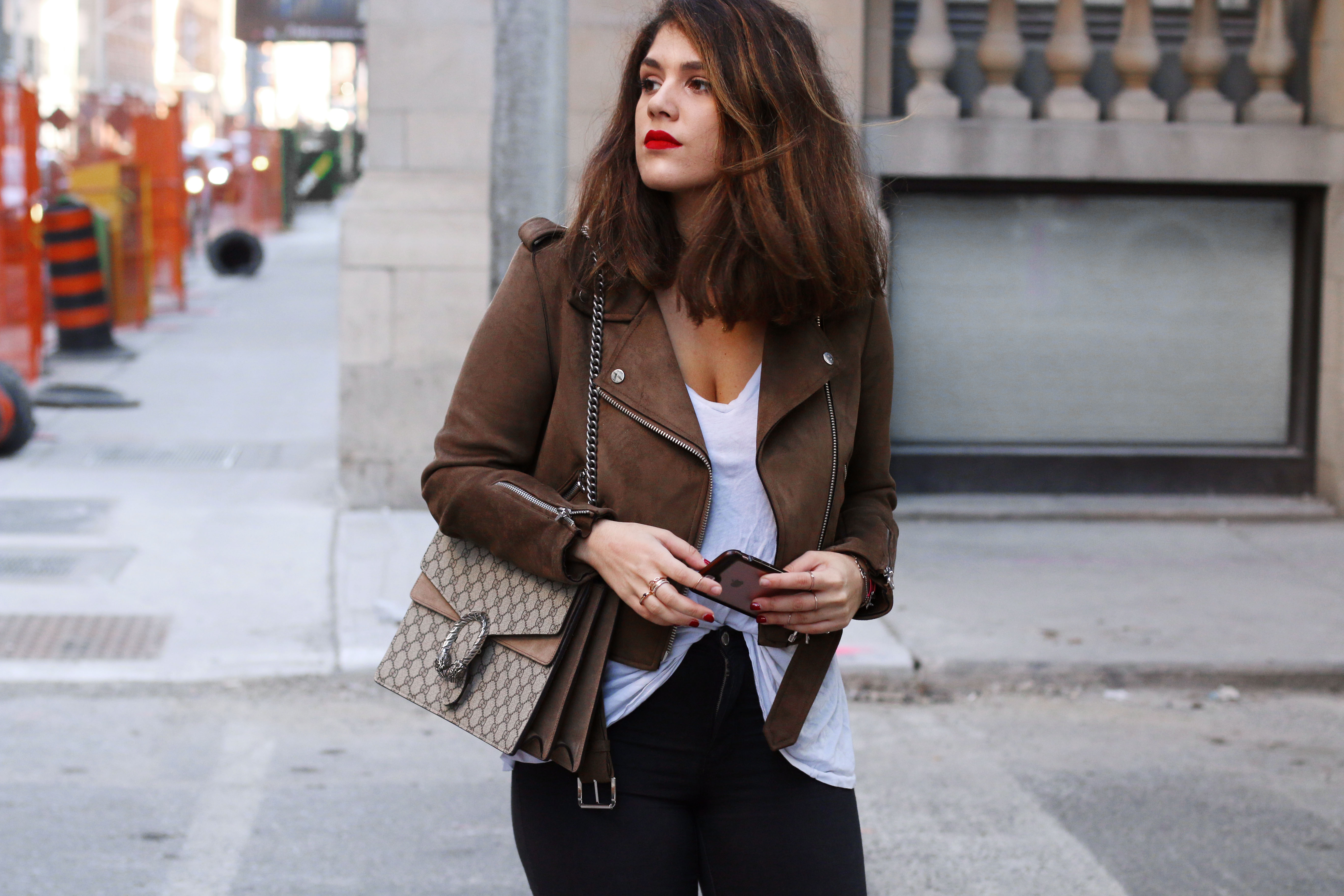 Whenever I have to explain my background, people always get surprised when I mention that I was born and raised in Paris. Somehow, the French Culture is truly something that fascinates many people to the points where it is often romanticized and highly stereotyped. I really don't consider myself french as I have been brought up to feel and think like I am a citizen of the world. But I do know french style and I truly believe that the Fashion is the best France holds, okay next to the food, and Paris, and the hotties… But why is French Style so admired and wanted? Because French is sexy. French makes you look like you are worth a million bucks when you are just wearing Zara. French makes you look cool when you are not even trying. Curious much? Here are 5 tips to look french.
---
5 TIPS TO LOOK FRENCH
---
ITS ALL ABOUT THE MIX
Wear a suit with sneakers, a rock tee with a pencil skirt, ripped jeans with a tailored blazer. French style is all about mixing it up, masculine and feminine, sexy and cute, edgy and classic, effortless but elegant, low cost and high end, and the list goes on. French girls are balance pros, they wear two unexpected pieces together like they didn't put much thought into it. And truth is, it's kind of part of their DNA to mix it all up like it's no biggie. It sucks, I know.
NEUTRALS AND BASICS ARE YOUR NEW BBFS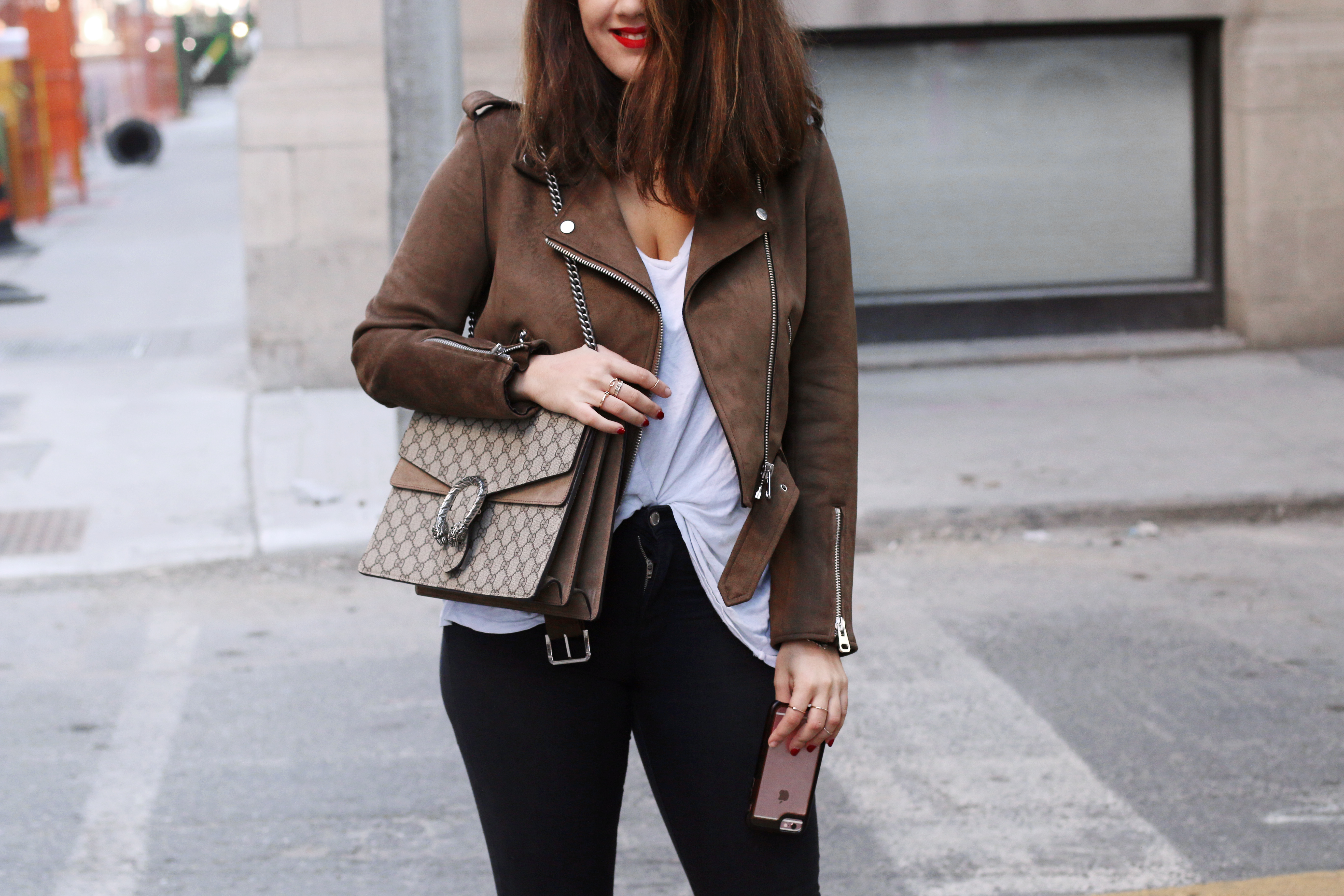 Forget about crazy prints and blindly bright colors, French style is all about a neutral color palette if not monochrome. Blacks, whites, greys, browns and blues (mainly on denim) are your new to-gos. All black outfits are always a french favorite, especially at night time. The good thing about french style is that it truly doesn't require you to go shopping every two weeks, it's not about trends, it's about knowing how to rock your basics. Always go for the simplest combos: A leather jacket paired with and distressed denim, a white shirt with tailored black pants, a blazer with a basic tee. The same goes to hair, make-up and accessories: French girls always go for a very natural look and only up to two fine jewelry pieces. No bling, No Picasso painting on their faces.
INVEST IN YOUR STAPLES
Less is always more. A tailored blazer, that Chanel Bag, that Chloe pair of boots, A Cartier watch. French Chicks always always carry that one staple that will make them stand out. They save during months if not years to own that holly grail but wear it like a second skin. If you invest in the right pieces and take good care of them, they will never get old because that is what staples do, they stay relevant.
DON'T FORGET THE EDGE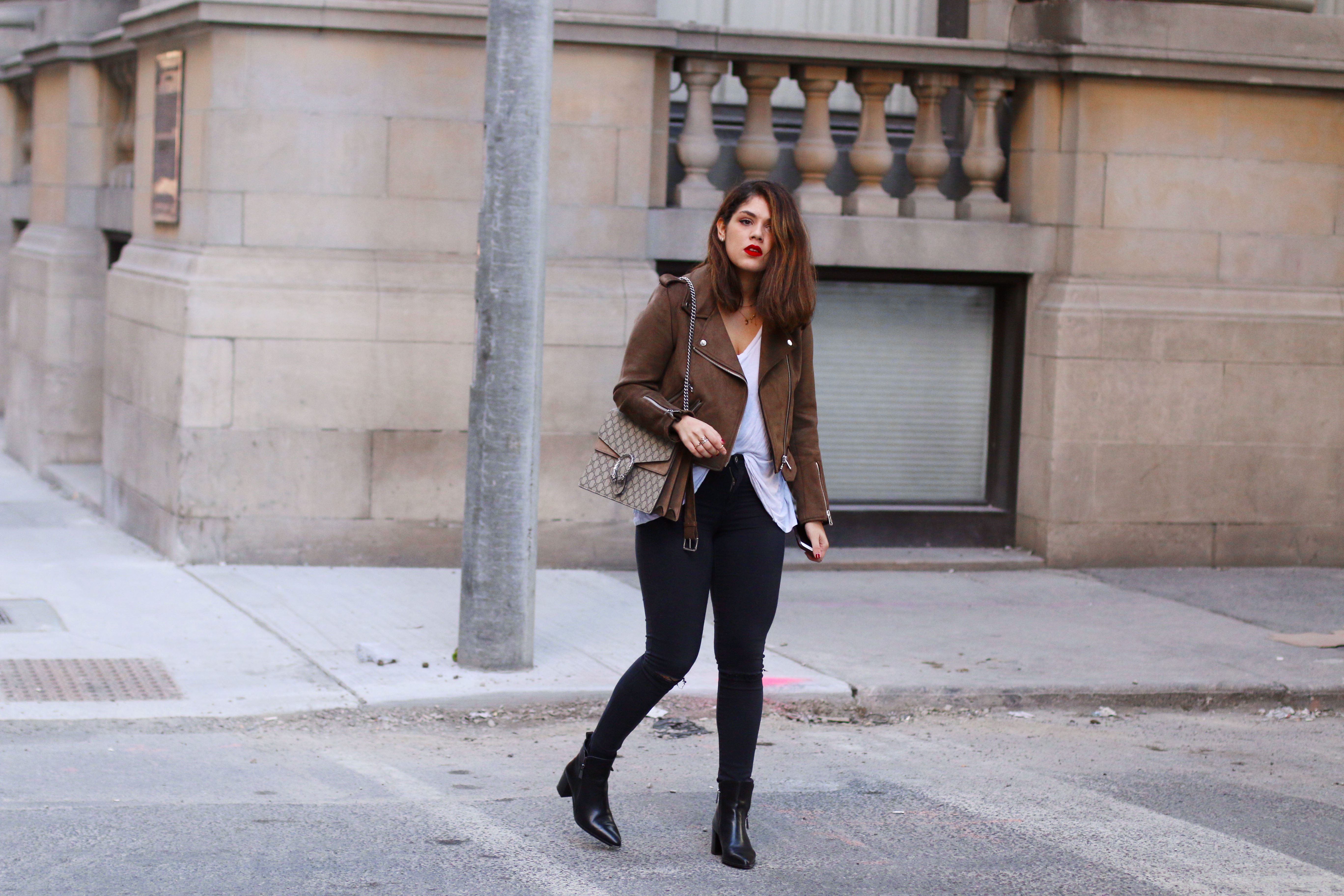 I see so many misconceptions about french style, it is really not only about striped shirts and berets my friends. French girls are utterly edgy, they all own a perfecto, or leather jacket for us, buckle boots, lace and silk sexy tops amongst others. It is really not about looking romantic at all, it's about leaving people wanting more. French women are independent, mysterious and sexy, and it is not only reflected in their style but also in their attitude.
THE ATTITUDE IS EVERYTHING BABE
News Flash, the confidence is truly the secret to french style. Money can buy many things but attitude ain't one of them. It's about owning what you wear, do and think all at once. To look like you are fully comfortable with the person you are and not giving a crap about what everybody else thinks, or at least pretend to do so. French girls light up a room when they walk in because they look like they basically woke up flawless and didn't put a single effort in looking good. They act mysterious and reserved but also like they know exactly what they want and they can get fierce in order to get it. So if you ever want to look french, the first place to start is to actually think and feel French.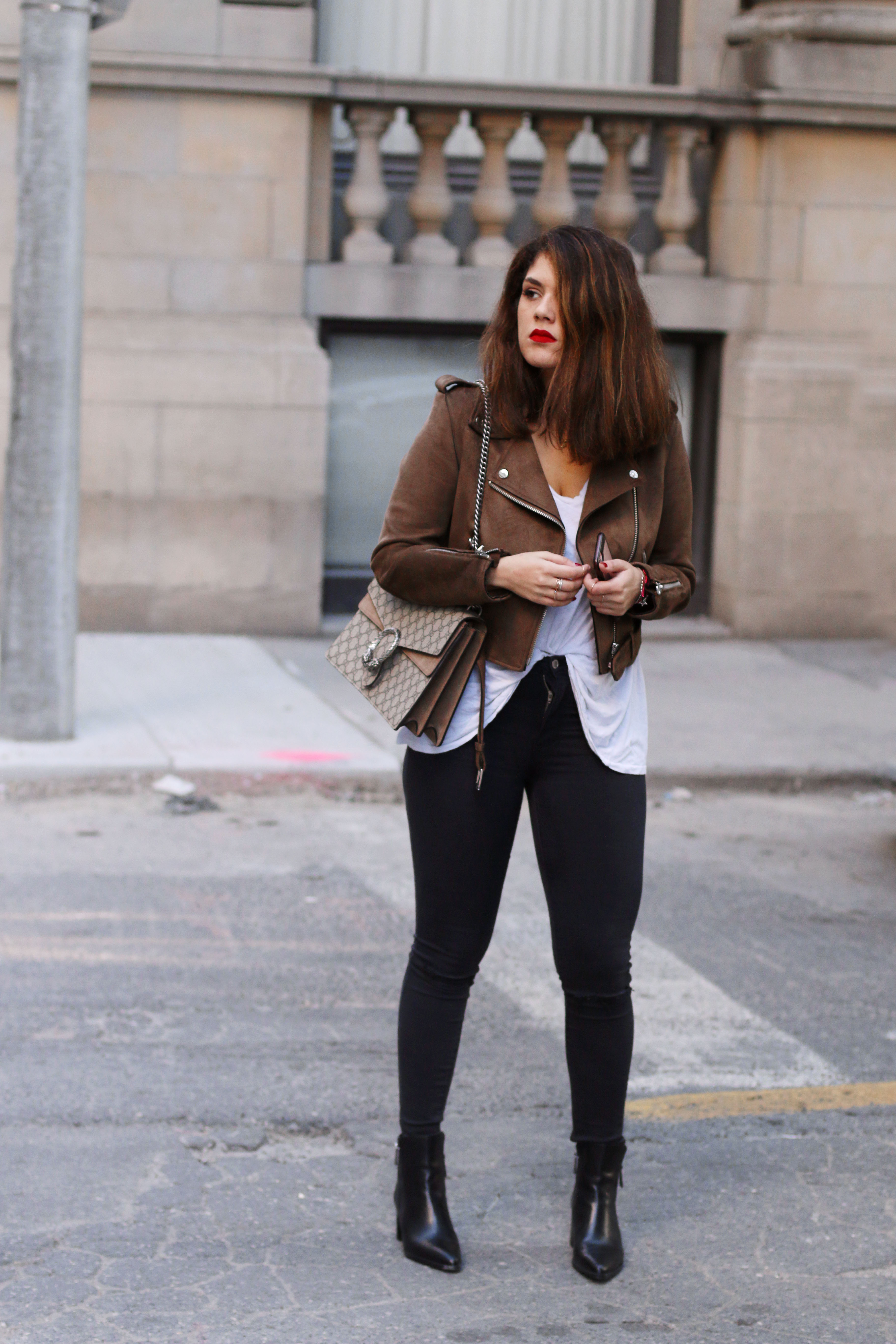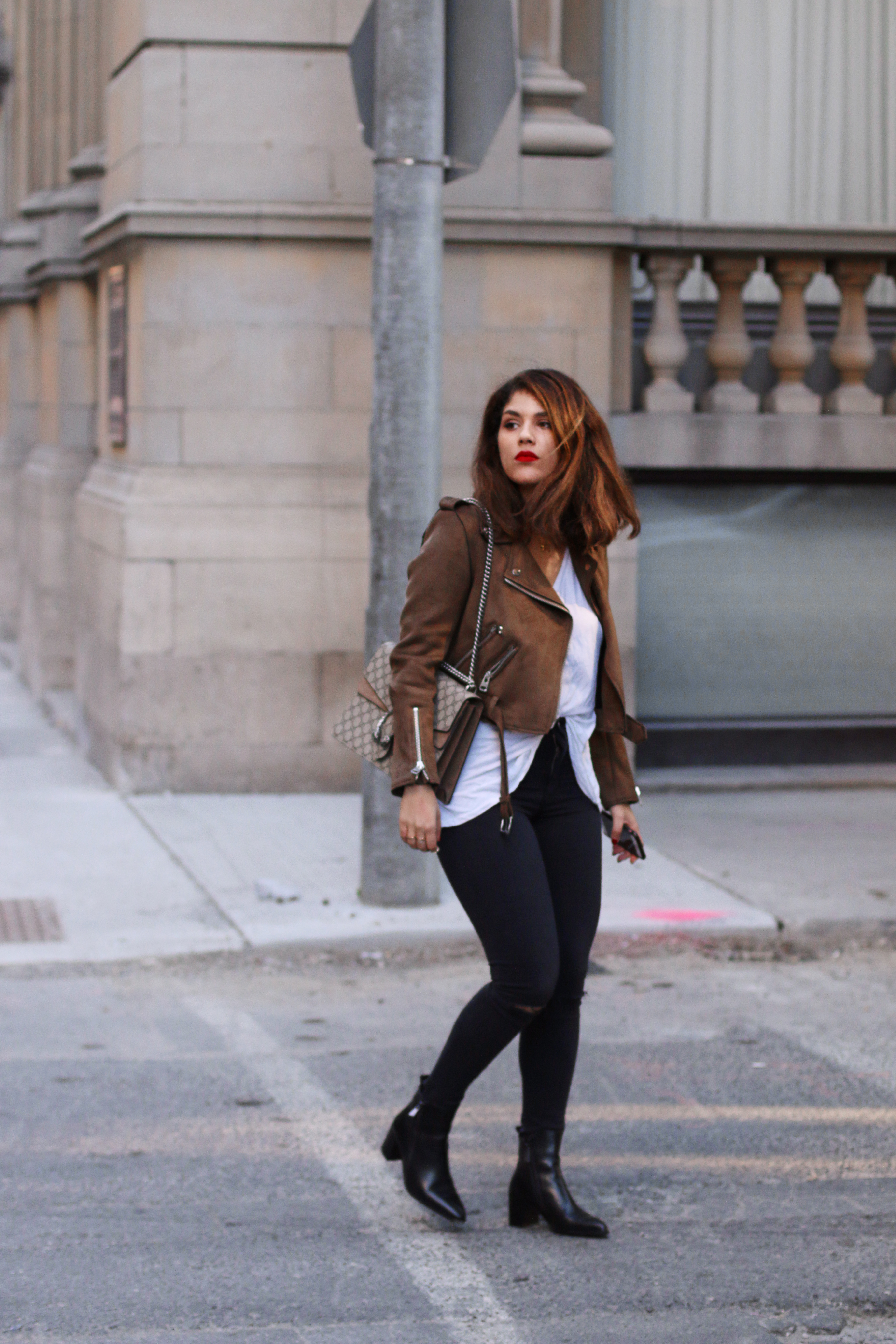 ---
WHAT I'M WEARING TODAY: ZARA Jacket, Jeans & Boots // Gucci Bag
---