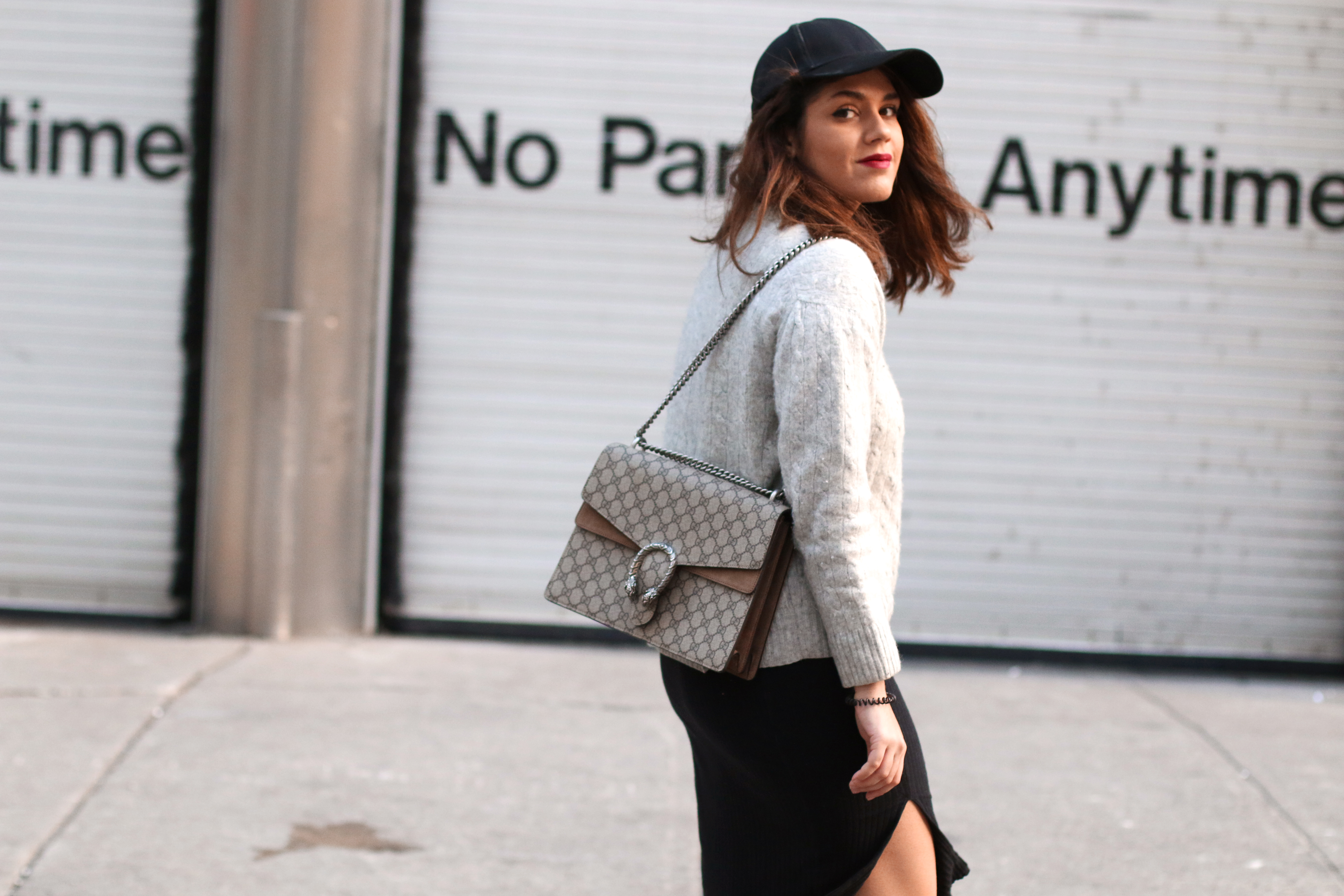 If you have been to Canada during winter, you know that looking fashionable is clearly not going to be your priority. You put your best shoes back in their boxes and bury the dresses in the back of your closet, only to live in a thousand different layers and looking like a snowman for a few months. Then April comes back and you have to learn to dress up again. In my case, summer is when I love to emphasize my curves with very feminine pieces while winter is when I look like a complete tomboy. So when Spring is back, I have a complete "Tomboy meets Sassy" moment. I have picked three of my favorite outfits to wear this season, let me know which one is your favorite and what are your go-to combos for spring.
---
SWEATER + SKIRT + ANKLE BOOTS
---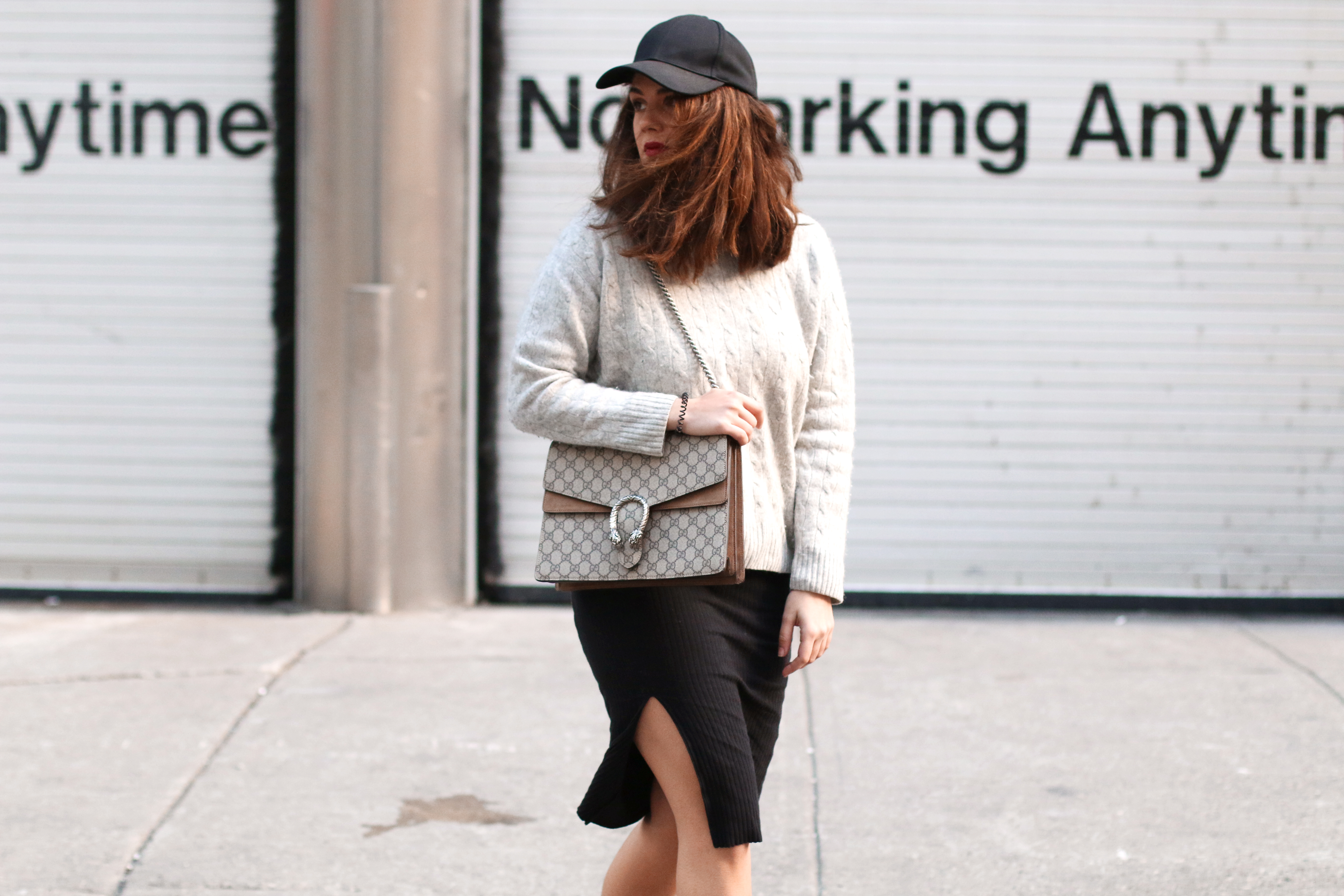 One of the things I love the most about spring is that you get to still wear winter's comfy sweaters with more lightweight pieces such as flowy skirts or culotte pants. Warmer days allow you to skip the coat or jacket stage which will instantly make your outfit look cooler and less bulky (thanks god for less layers overload). I also LOVE to wear ankle boots during the transitional season as they are easily wearable with any kind of outfit and always add an extra touch of edgyness to the most basic outfits.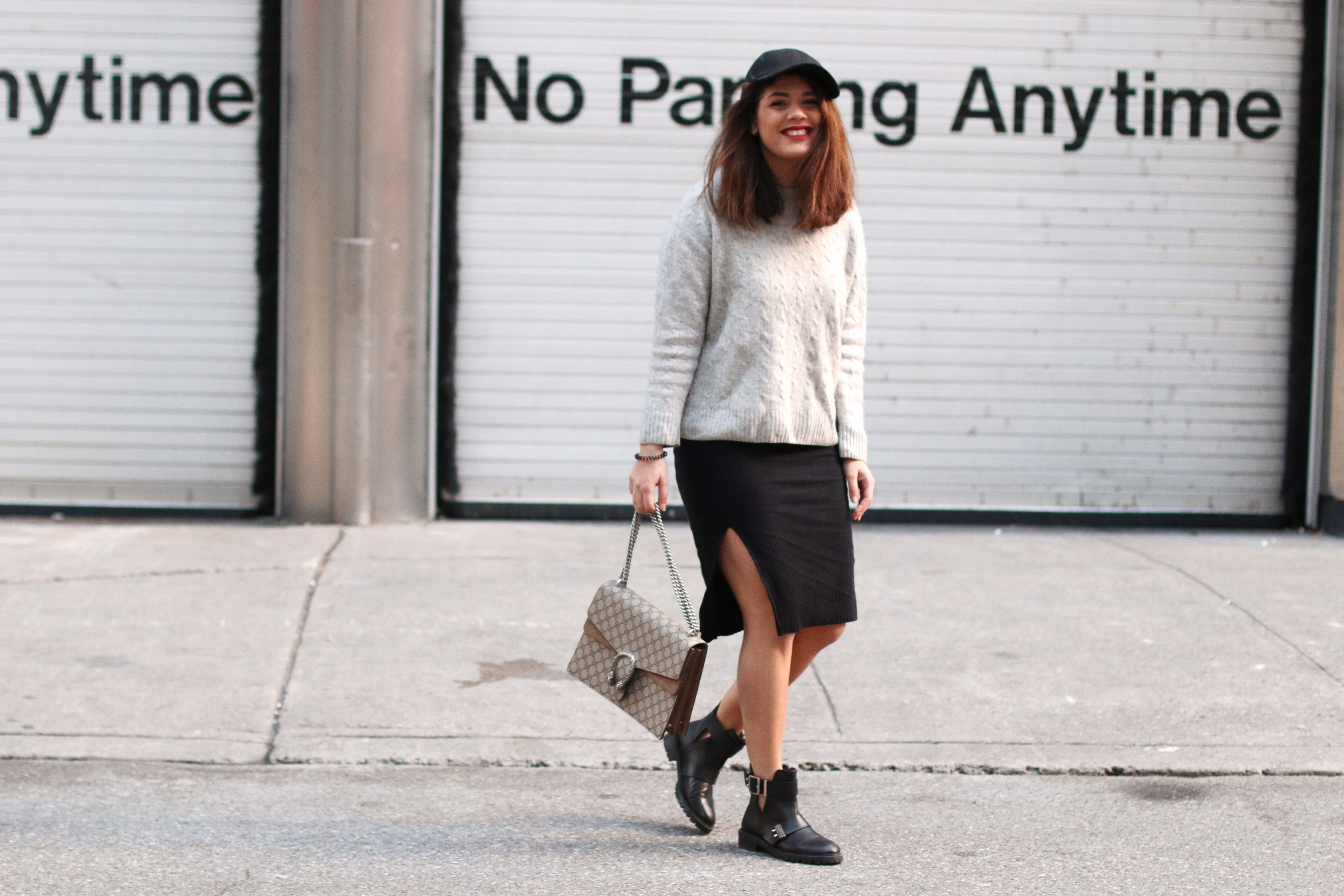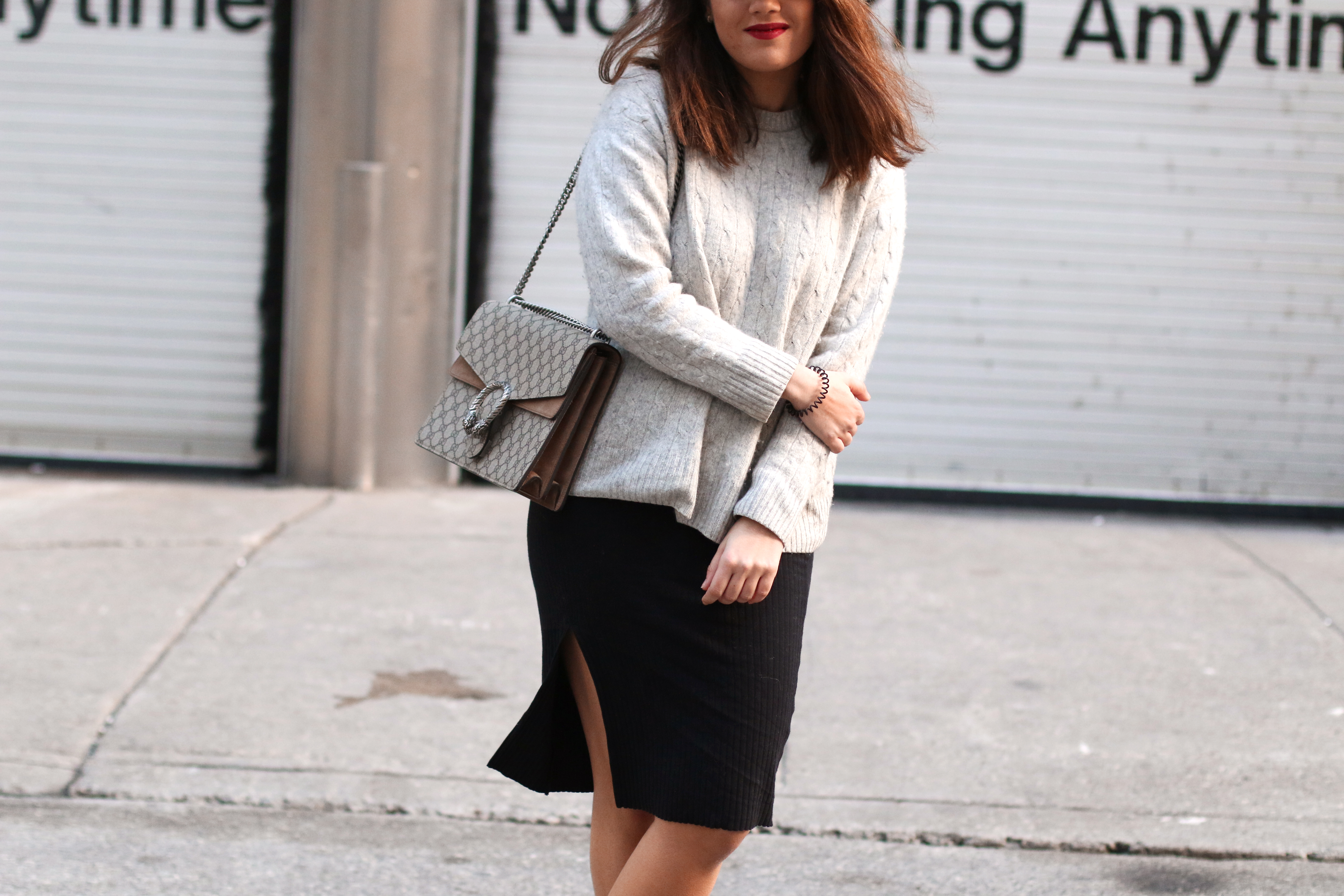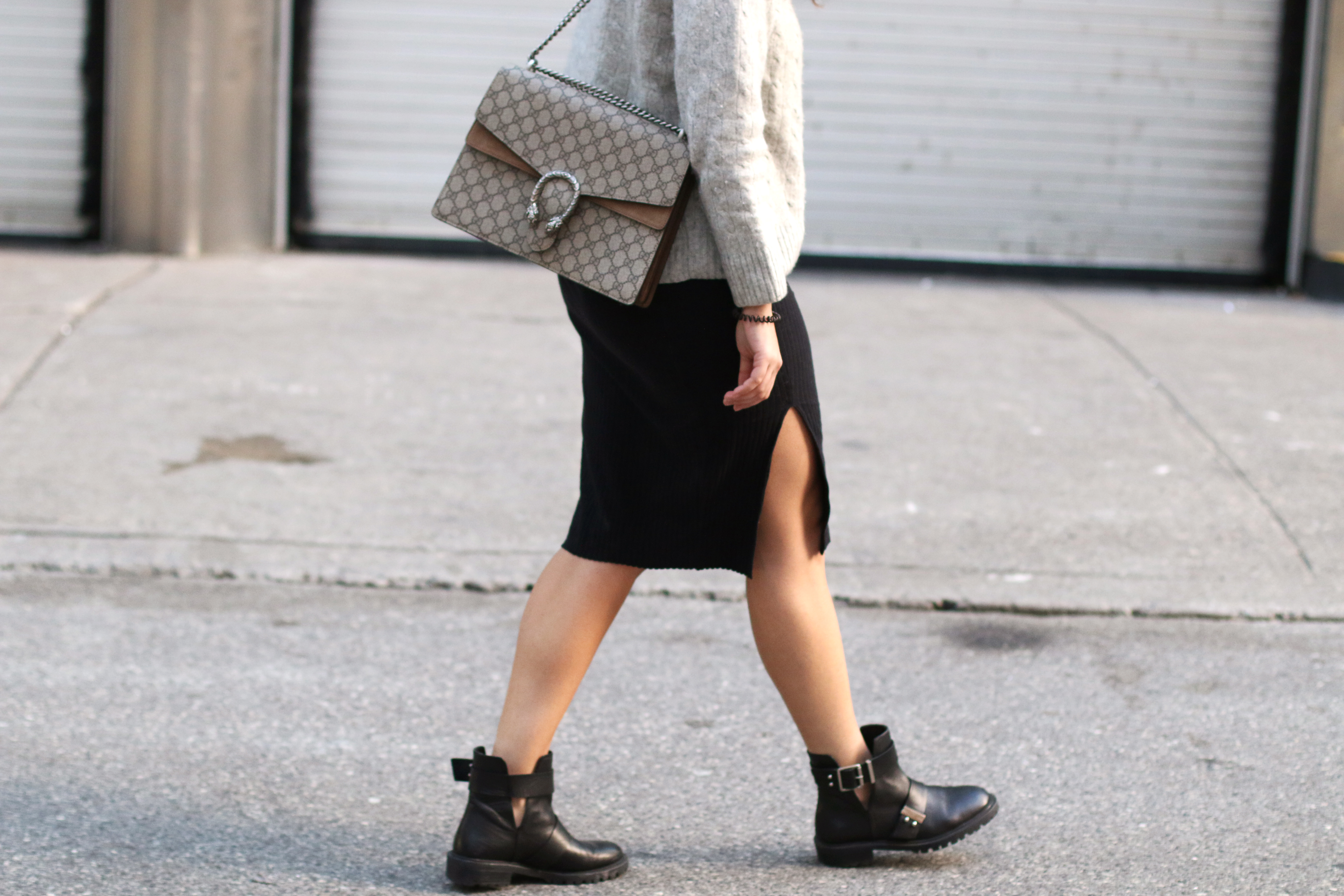 ---
LONG COAT + LITTLE BLACK DRESS + SNEAKERS 
---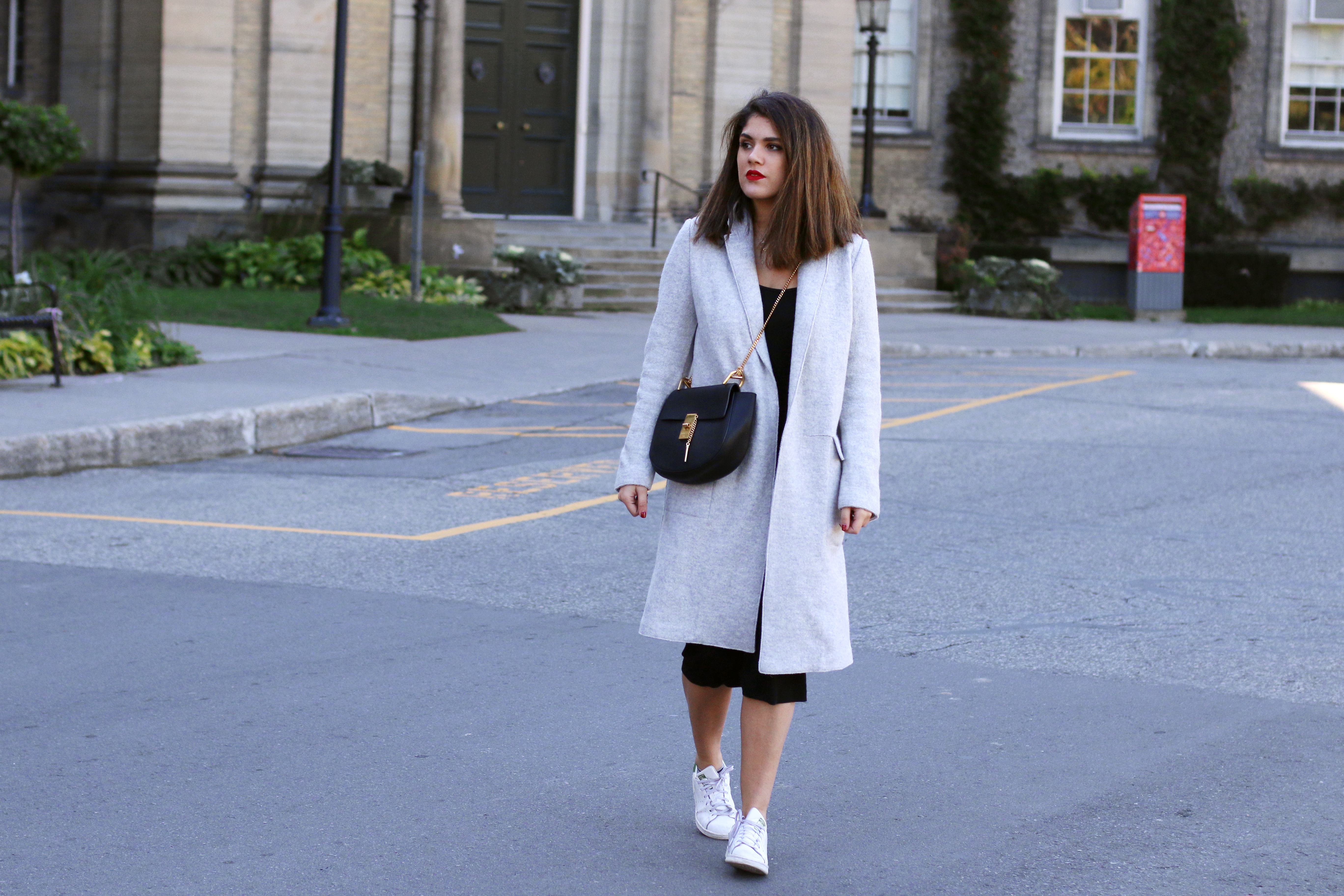 You already know that I am an "outfit breaker". I am simply unable to go 100% dressy or a 100% casual, it just feels unnatural to me. I see myself bouncing from one to another depending on my mood, somedays I look surprisingly well put together while other days its blazer meets yoga pants. One of my favorite combos is to pair dresses with sneakers, I love the contrast it creates and how comfy it is at the same time.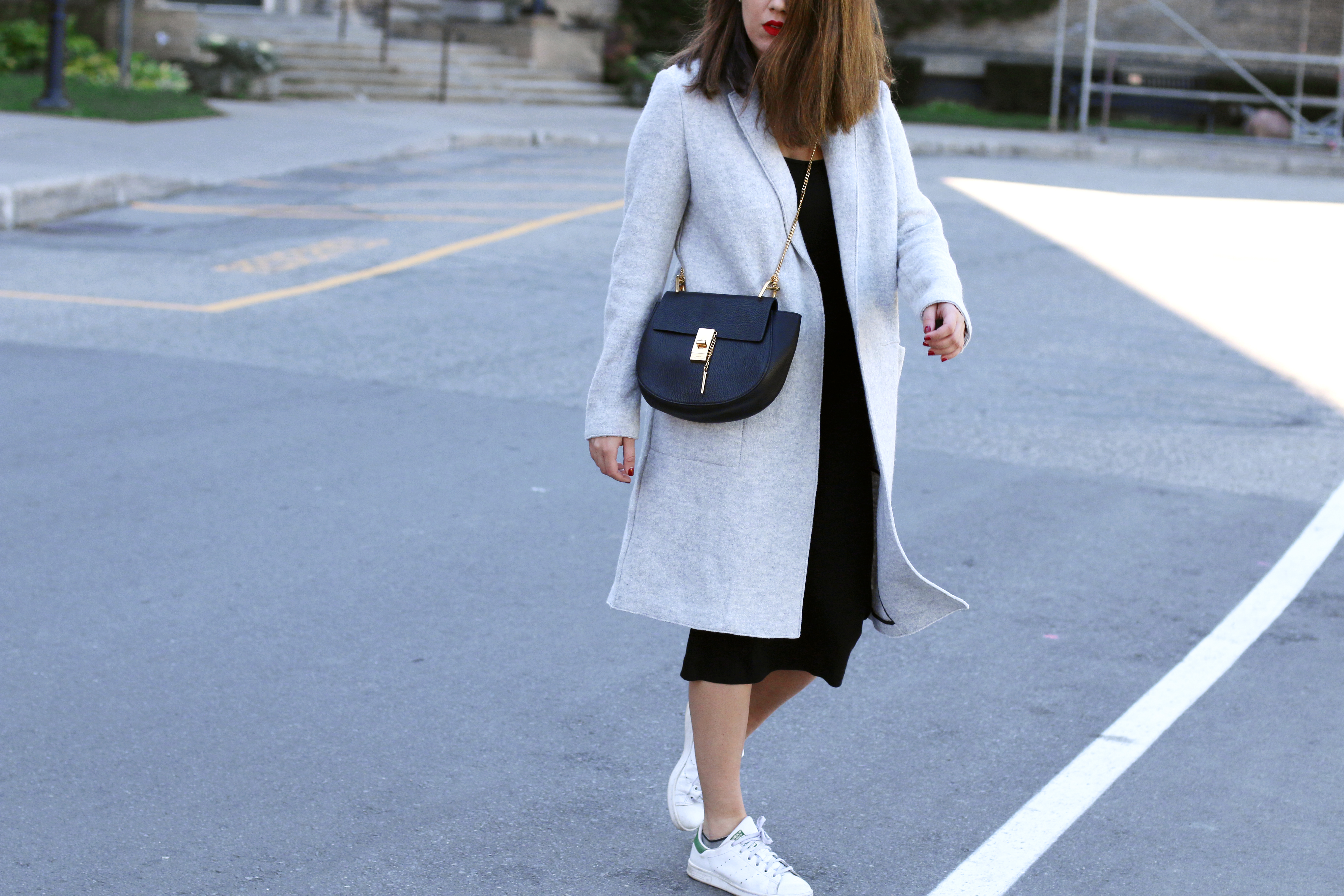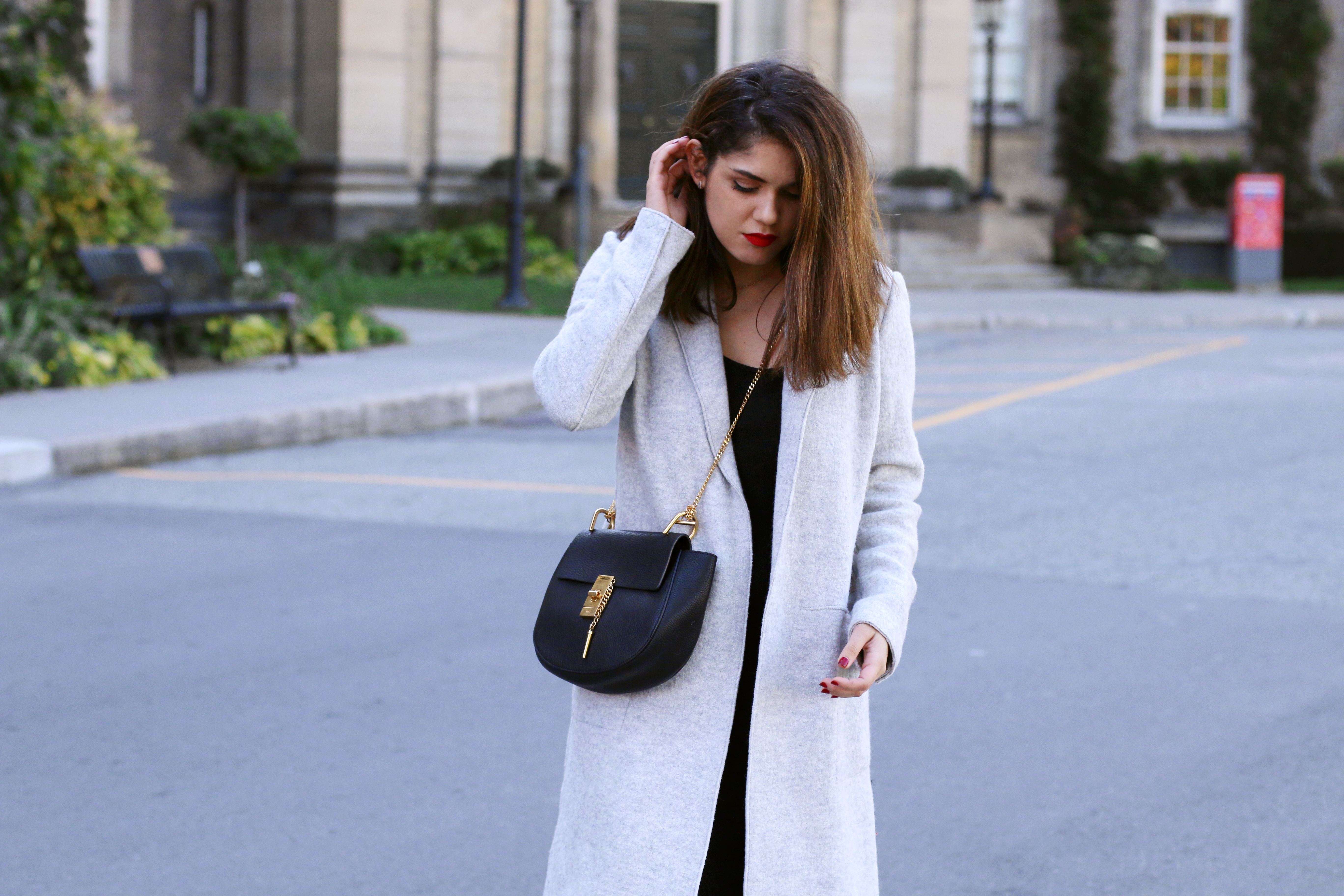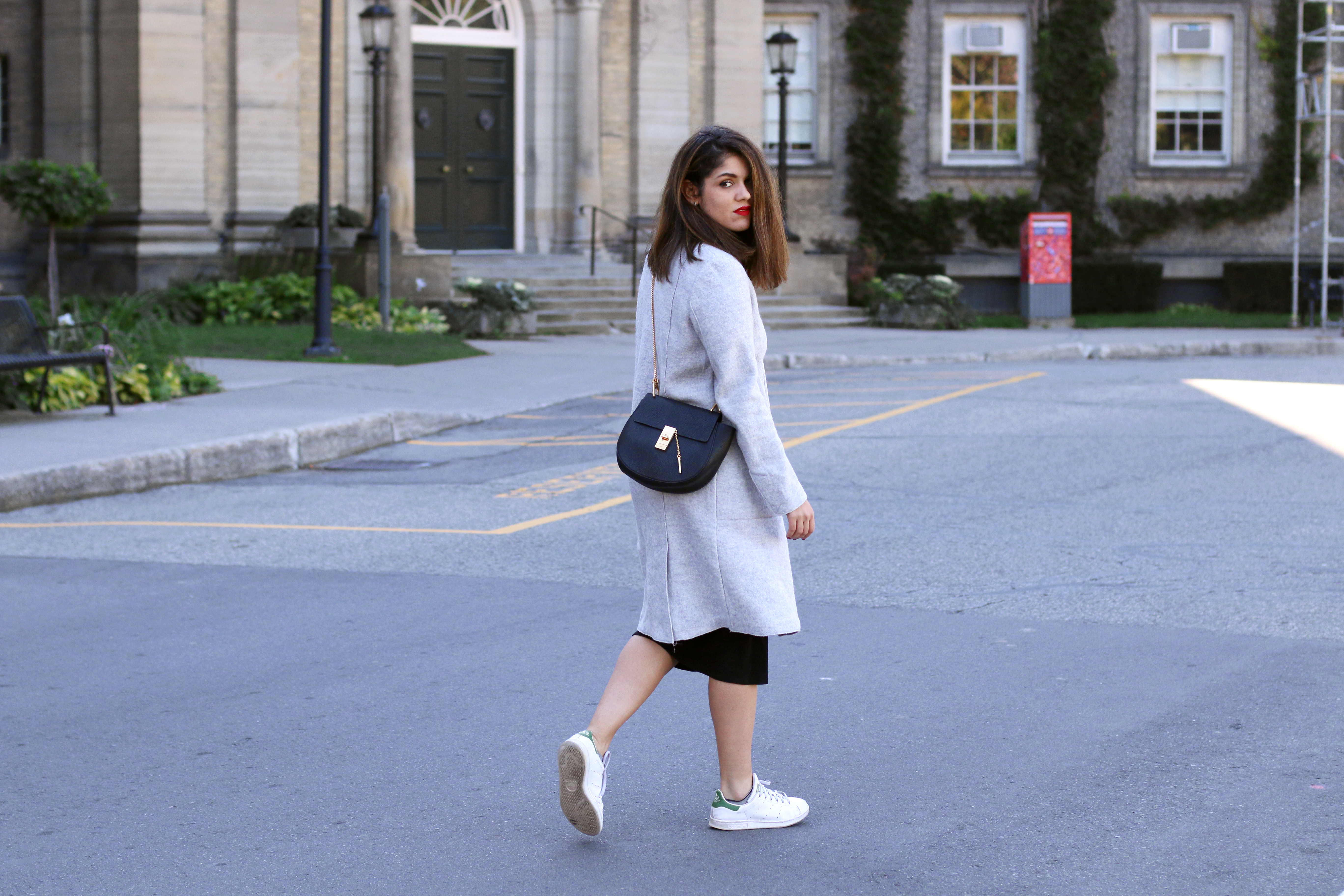 ---
OTK BOOTS  + LITTLE BLACK DRESS + BLAZER
---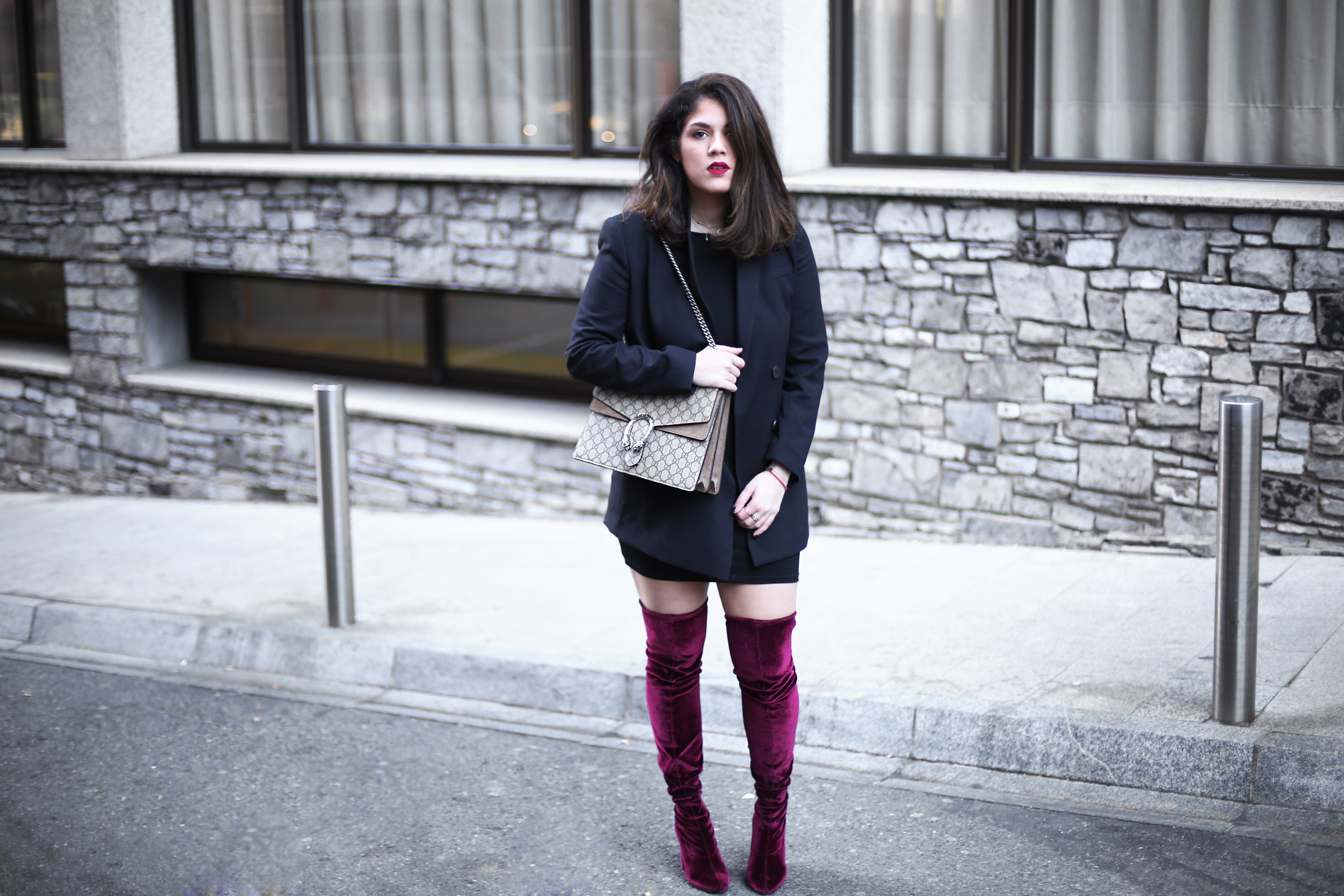 OTK boots are definitely my discovery of last year, I was doomed by the time I tried my first pair as it led me to invest in three other pairs in least than three months. There is just something so sexy about over the knee boots, if you feel confident enough to wear them. At the beginning I felt so self-conscious, I thought they didn't fit my body type but I soon discovered it's all about having an attitude switch. I prefer to pair them with dresses as they emphasize the legs better and that red velvet just brings life to my always all black outfits.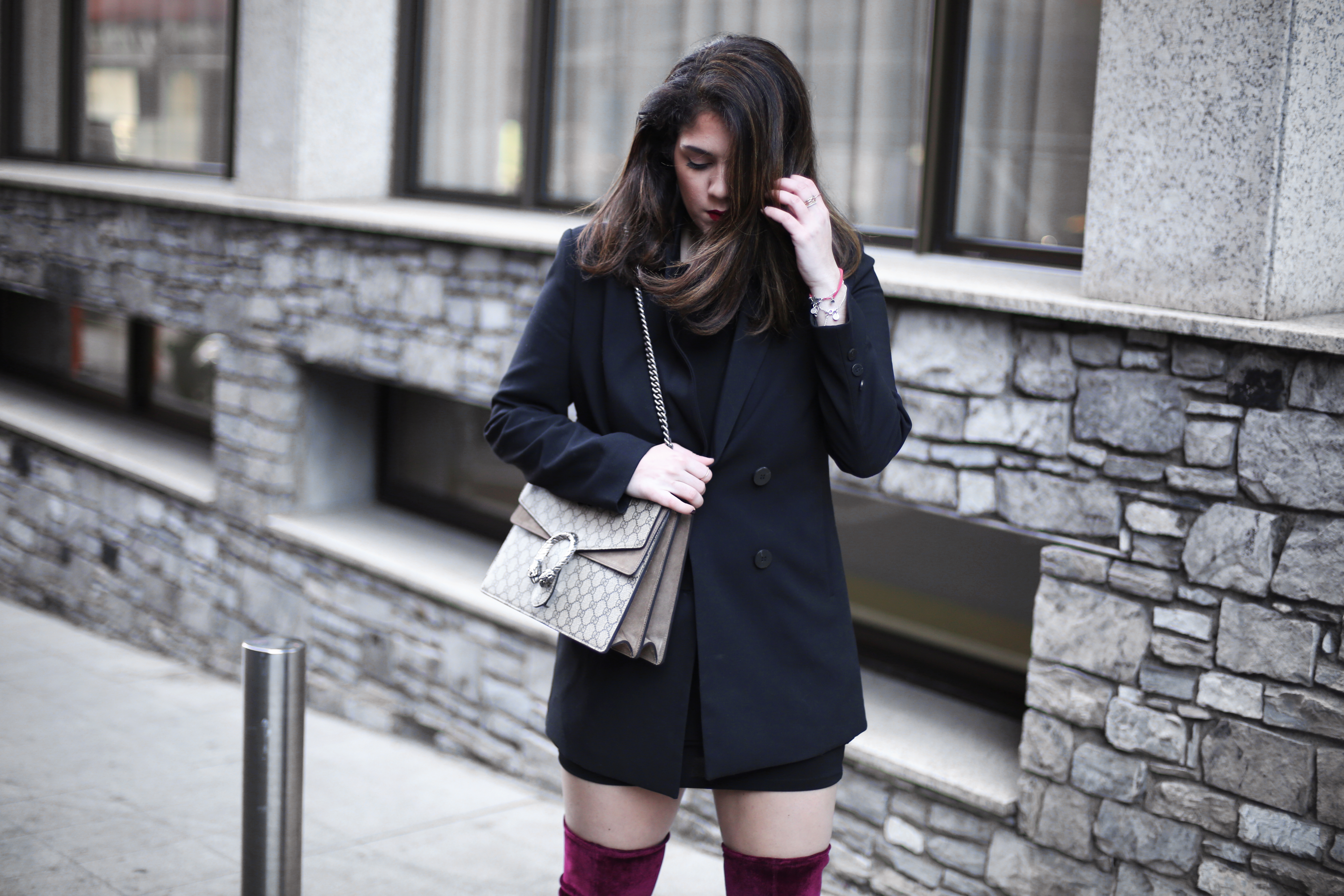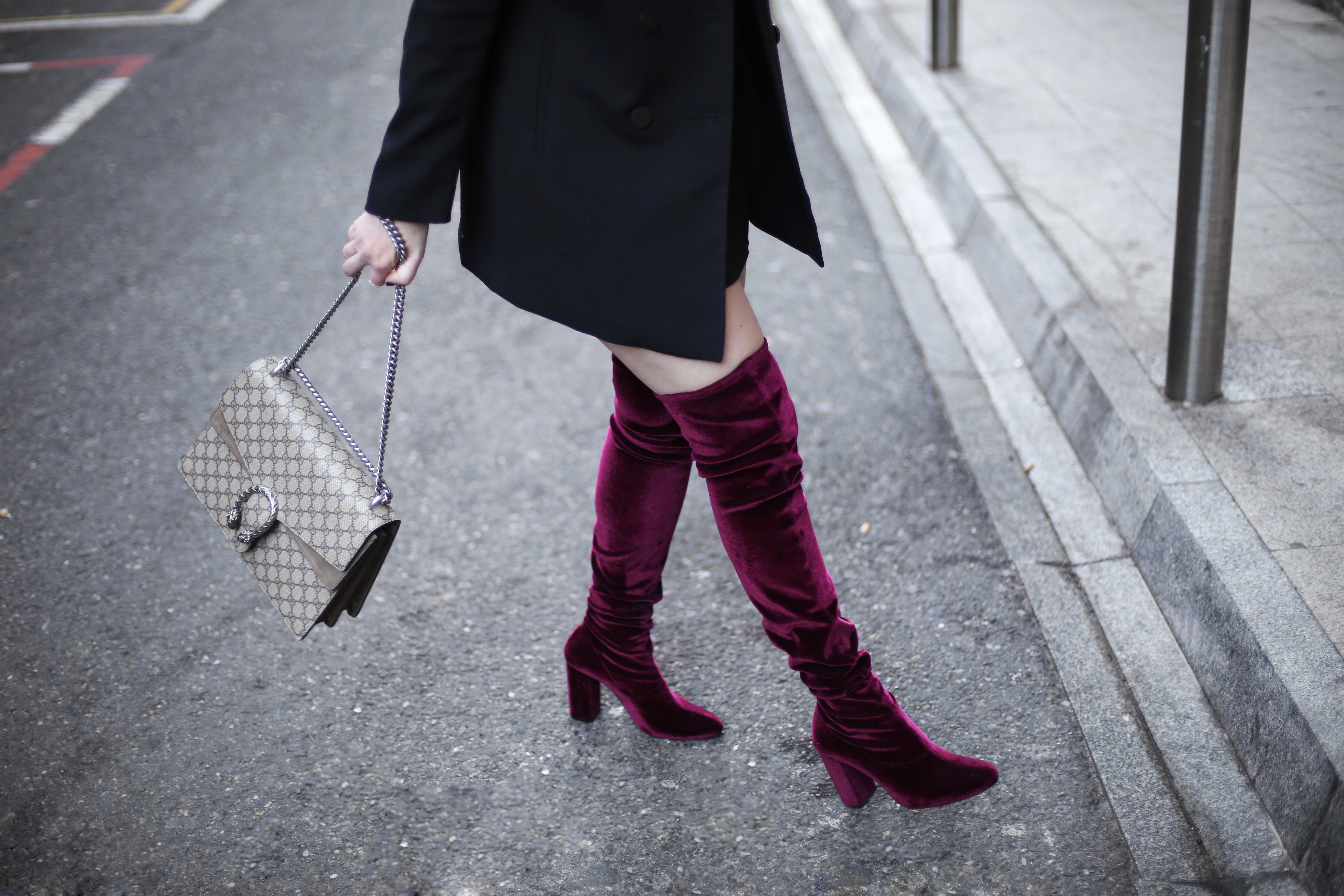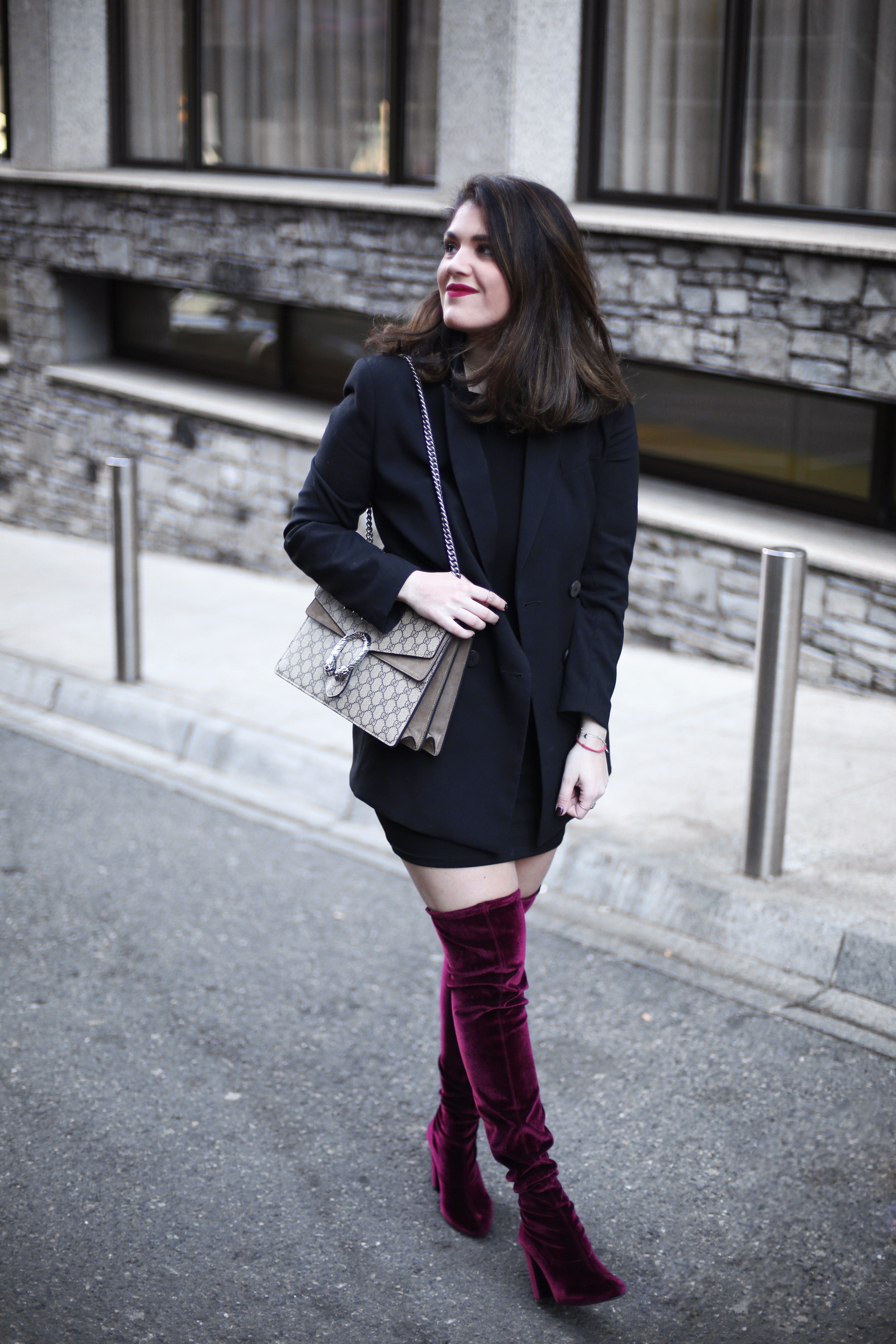 ---
OUTFIT#1: Sweater C&A // Skirt ZARA // Boots ZARA // Hat ARITZIA // Bag GUCCI
OUTFIT#2: Dress ZARA // Coat ZARA // Shoes ADIDAS // Bag CHLOE
OUTFIT #3: Dress MISSGUIDED // Blazer H&M // Boots ZARA // Bag GUCCI
---
All pictures by Darius Boustantchi