I know, I know. It's February and I kinda suck. I don't think settling in is an excuse even though the cultural shock is being quite brutal. There is not a day my brother doesn't laugh at my face for doing something wrong or using the wrong words but luckily everything is slowly falling into place. Another reason is I have been overthinking many times about what to do with my blog: I want to talk about so many topics and things that surround me as a person. And finding the right categories and content to make Persianbrunette.com consistent is kind of being a challenge. Then I remembered I panic easily, instead of taking it one step at a time, I always want to score perfect at the first shot. Creating content is an ongoing process that grows at the same speed as you do and sometimes it is just hard to transmit all this change in a blog post. Because honestly, I don't want to uniquely focus on Fashion, the idea of Fashion being only focused on clothes, models, designers and visuals bores me. It makes me feel that people easily consider us bloggers or instagramers, superficial and self-obsessed. Truth is we all have so much more to offer as individuals, fashion should be about how you feel, what it brings to you as person. And if I don't publish 2 outfits in a week, it is mainly for that reason. Because I can't help it but wanting to offer more than 5 pictures of what I wore today.
So I started thinking about what type of new categories I could talk about on the blog and realized that 2015 has been such an important year in terms of personal growth. I have changed a lot in many different ways: The way I dress, the way I put make up on, The way I behave and even the way I think. It's been a big year, even my mom told me the other day: 2015 has been the year of Neguine version 1, then version 2, then version 3, I think we are actually at Neg version 6! That's kind of the magic of emotional roller coasters, they gradually make you question everything, move out of your comfort zone, change. And even the slightest changes can make you feel like you are a new person: a lipstick, an inspiring book, writing on a blog or a person. So here is the list of the beauty and style changes I have experienced in 2015.
BEAUTY
Clarisonic and Clinique products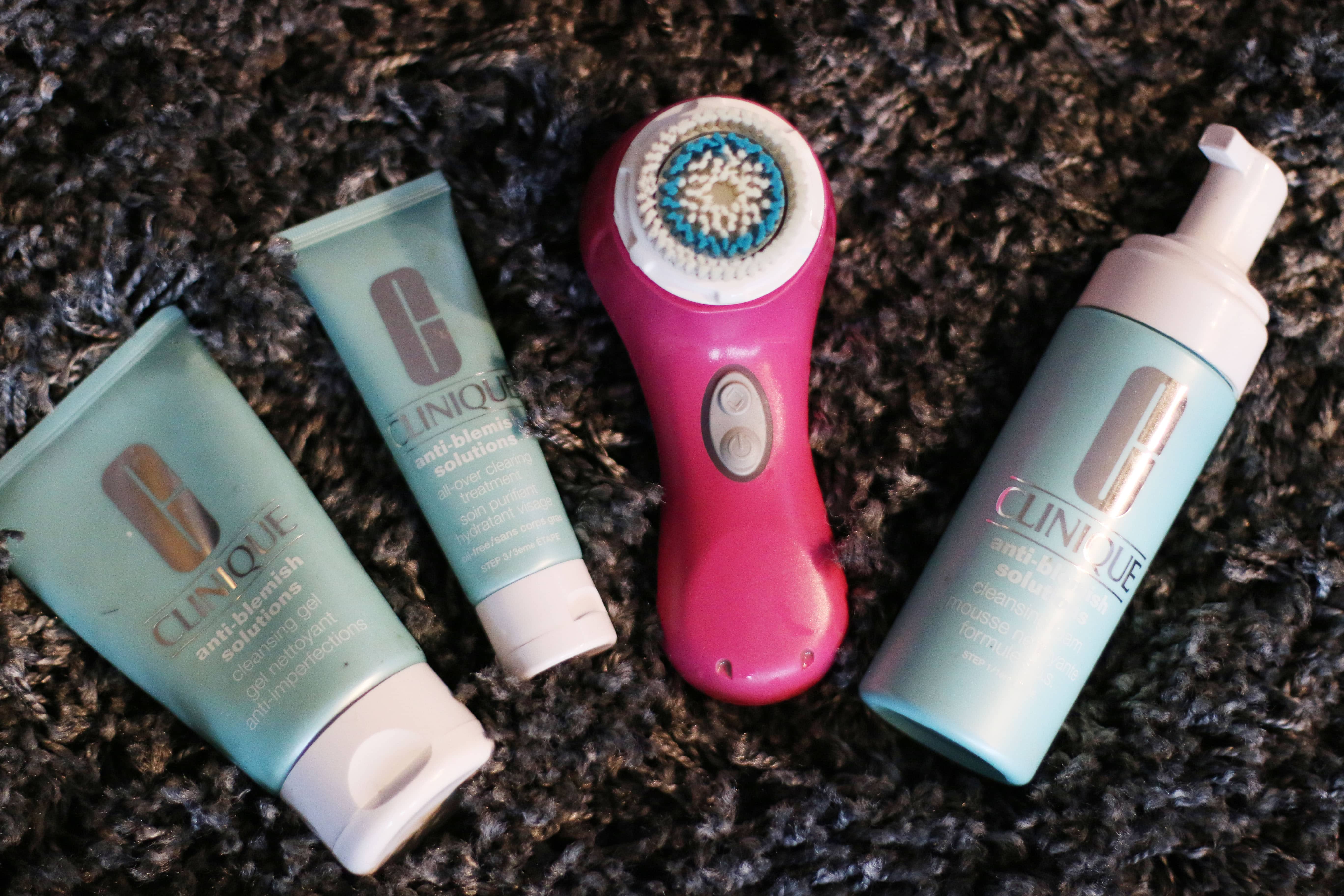 I am not a skin care kinda girl, actually one of my secrets is that I absolutely don't behave like a girl in general. I know my mom is rolling her eyes at me right now because she is like the most skin care and make up obsessed person on earth. During years, she would even joke telling me to not tell I was her daughter because of the state of my nails. But this year I had to start taking care of my skin as it has been breaking out disgustingly ALL THE FREAKING TIME giving me the acne of a 14 year old teenage girl. I don't believe in magic products but the Clarisonic paired with the Clinique Acne Solutions line made me change my mind. If you have oily acneic skin, I totally recommend you this duo. The clarisonic is pricey but is definitely the best beauty product I own! The difference I noticed after 3 weeks of using it was incredible.
Estée Lauder Double Wear Foundation and MAC pro-longwear concealer applied with a Beauty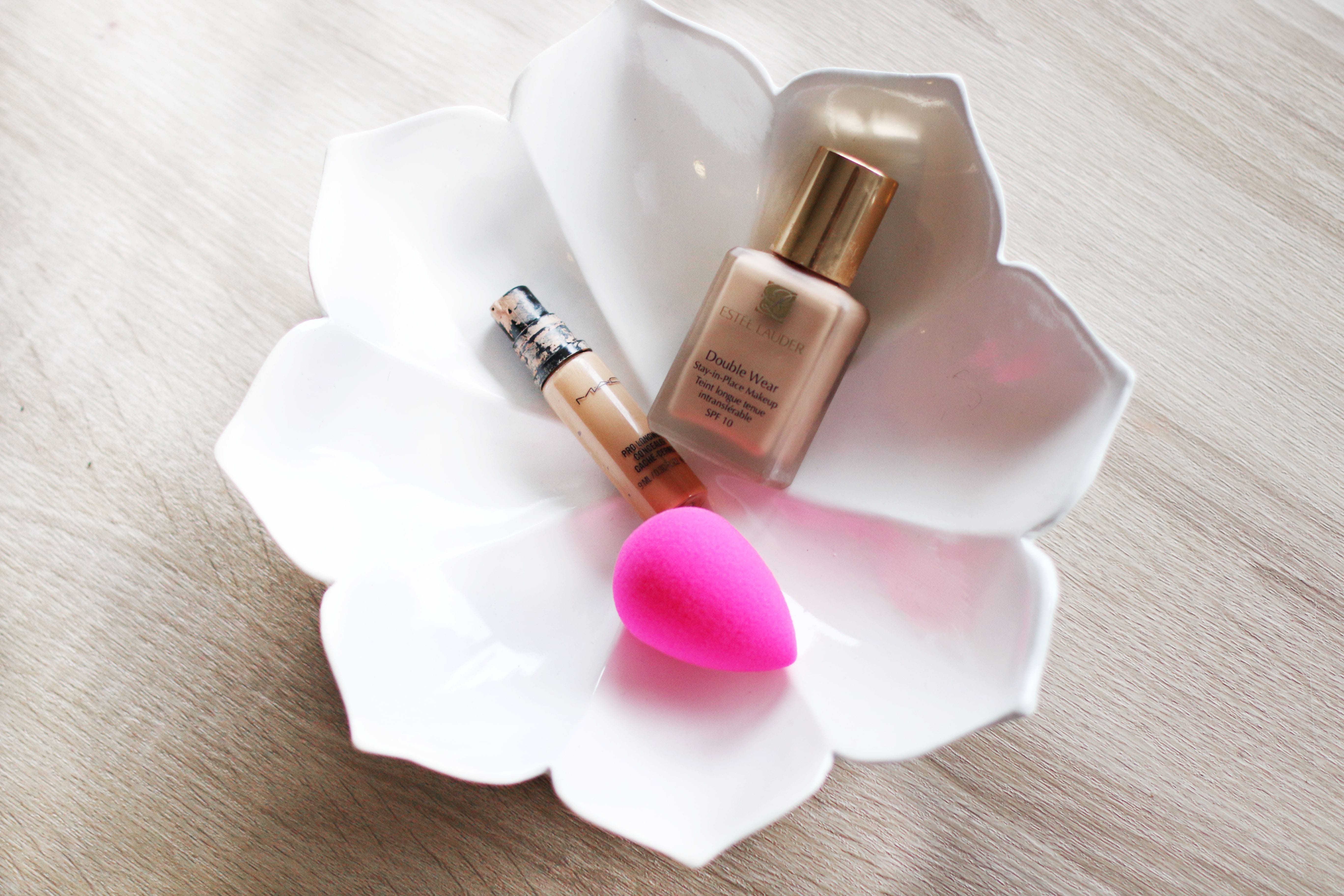 Same as skin care, I have been gradually upgrading my make up game and as my Oily skin has been a nightmare for many years, I spent a long time searching for the magic foundation and a concealer that would actually cover those weird under-eye of mine. If you are like me, stop searching and go and get the Estée Lauder foundation that is in my opinion the best I have ever tried on! I already was a fan of Estée Lauder for their mascara Sumptuous Extreme and this foundation topped the brand as one of my favorites. Used it all summer long, in a overly hot Barcelona and truth is No shining, long lasting and not to caky for a perfect coverage! The Mac pro-longwear follows the same line and beats every concealer I have ever bought. Lastly but most importantly, I always apply my foundation and concealer with a beauty blender. It is a small sponge that you have to wet ( I say it because I have been using it dry for 6 months and that is WRONG, #disasterneguine) before applying your foundation, and all I can say is that it gives you a flawless air-brushed sking.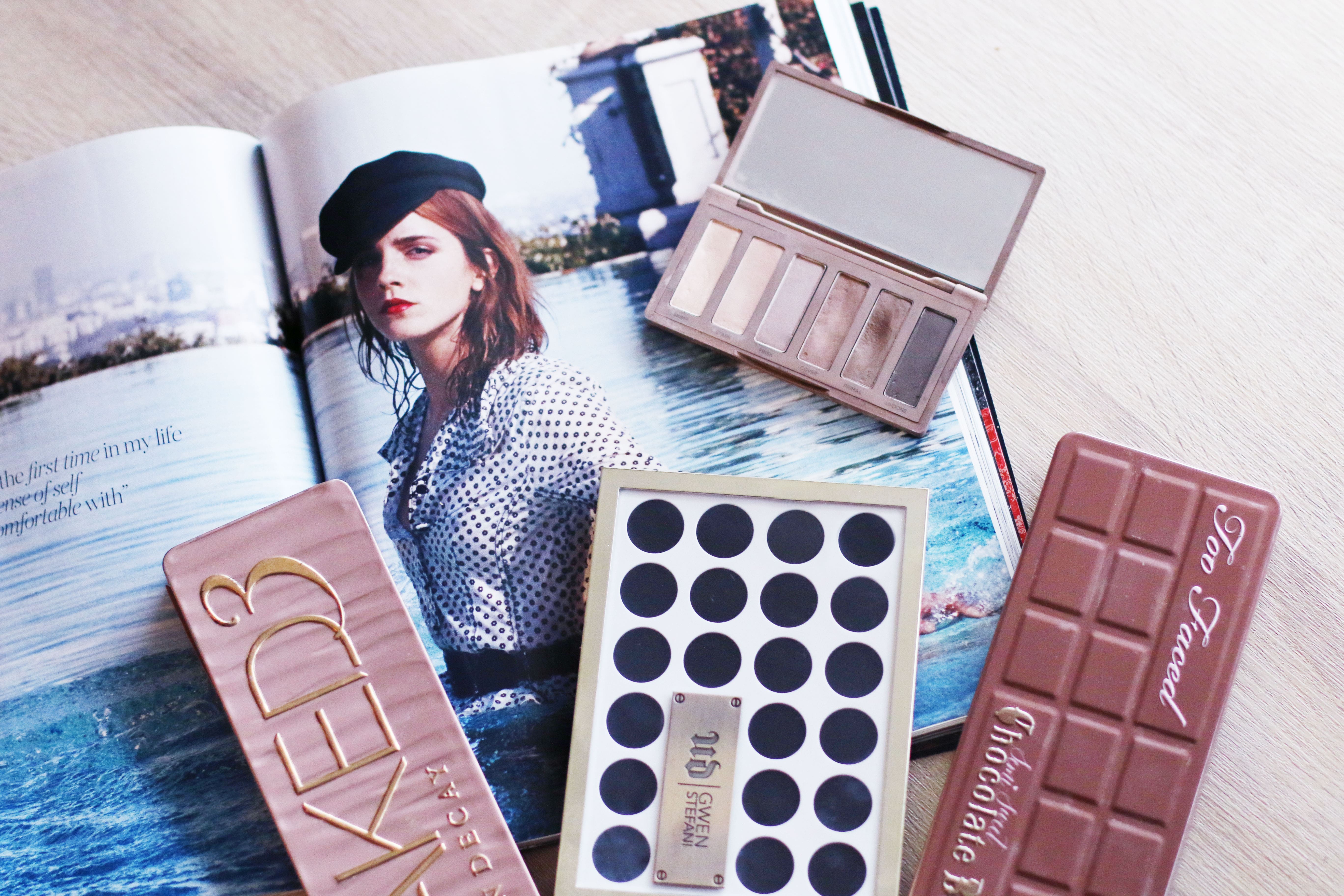 I used to be a Racoon girl when I was 18. You know the excess of black liner on the water line? When my brother sees pictures of me when I started university he says " Hello Pandaaaa!" and I cringe. I have learned to go simplier on my eyes, no more black on my water line, no smokey eyes but mattes and rosy shades. I am obsessed with rosy tones and I think they go well with my eye color: I am a fan of the Naked 3 by Urban Decay,  Too Faced semi-chocolate bar and recently got the Gwen Stephani x Urban Decay palette. Yes. I am a Palette obsessed kinda girl and if you want my advice Urban Decay and Too Faced are my faves on the market. They have it all for everyone and the result is just outstanding!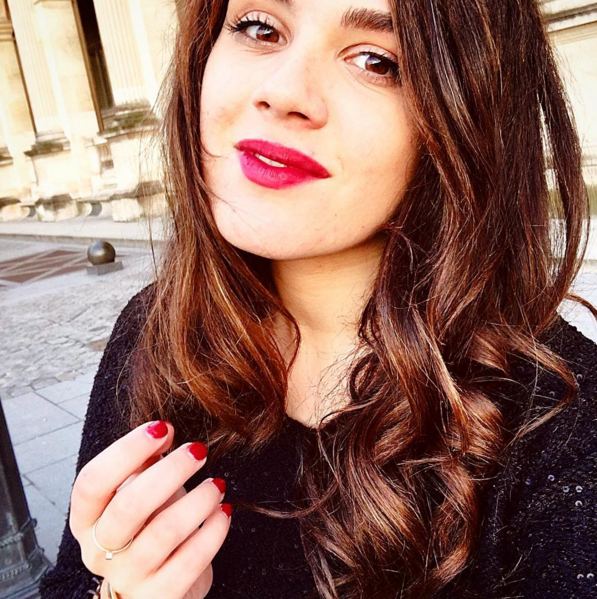 That is certainly one of the most surprising change in my routine this year as I used to be a nude lip fan and run away from darker colors. I was sure this kind of colors didn't match my skin tone and hair color. But this year, I have felt the need of seeing a change in me. Like looking at the mirror and saying: See, you are not the same. It might seem dumb and superficial but it works. Burgundies, reds and purple have been my go-to's this fall-winter season. Wearing them made me feel so much more confident and instantly give a Je-ne-sais-quoi touch to my outfits. Confidence gives you attitude and makes you feel good, and a lipstick always works for me. Give it a try and if you are looking for hot shades: Ruby Woo Matte Lipstick, D for Danger and Rebel by Mac are my favorites.
STYLE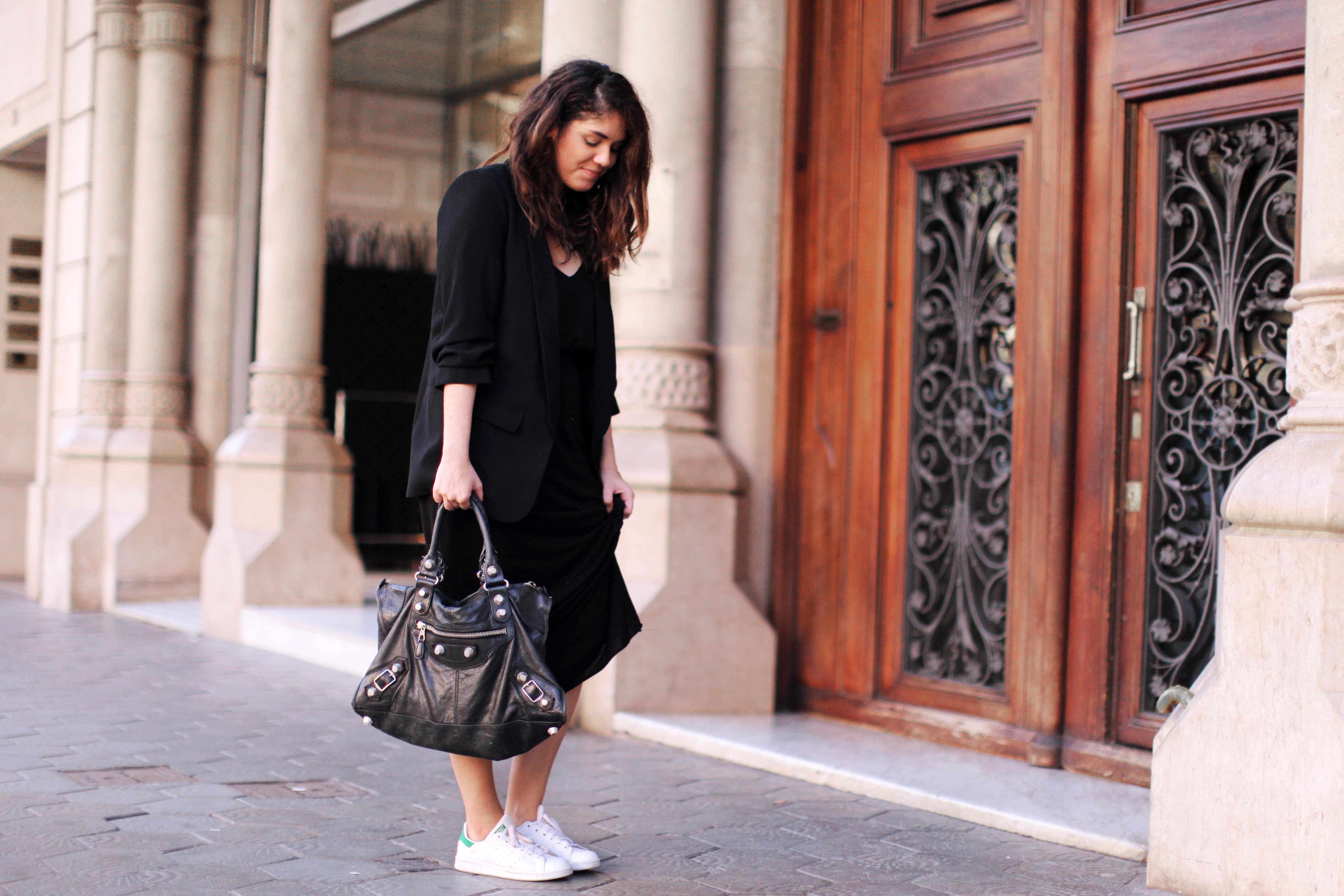 When I scroll down to my feed and blog, there is one thing that becomes obvious: Black is the color that makes me feel at my best. I can't help but rolling my eyes at my own self because DAMN IT, that's like the first fashion tip you see everywhere. It's just more versatile, can be paired with absolutely everything, can look classy as badass all at once and so easily. I like to think its starting to give me a femme fatale air but you know me, I just throw sneaks on and kill the vibe in 3 seconds.  And honestly, it kinda shortens the time you spend in front of your wardrobe numb and crying because you have nothing to wear. It's not that you have nothing to wear, it's just that we tend to splurge on pieces that are sometimes difficult to style in an outfit. Buy a few basics: little black dresses, simple tees, white shirts and finely shaped sweaters and go splurge all this clothing shopping money in both neutral and colorful Jackets, Shoes, Scarves and Bags because those are the ones that make the difference. Oh well, you are welcome.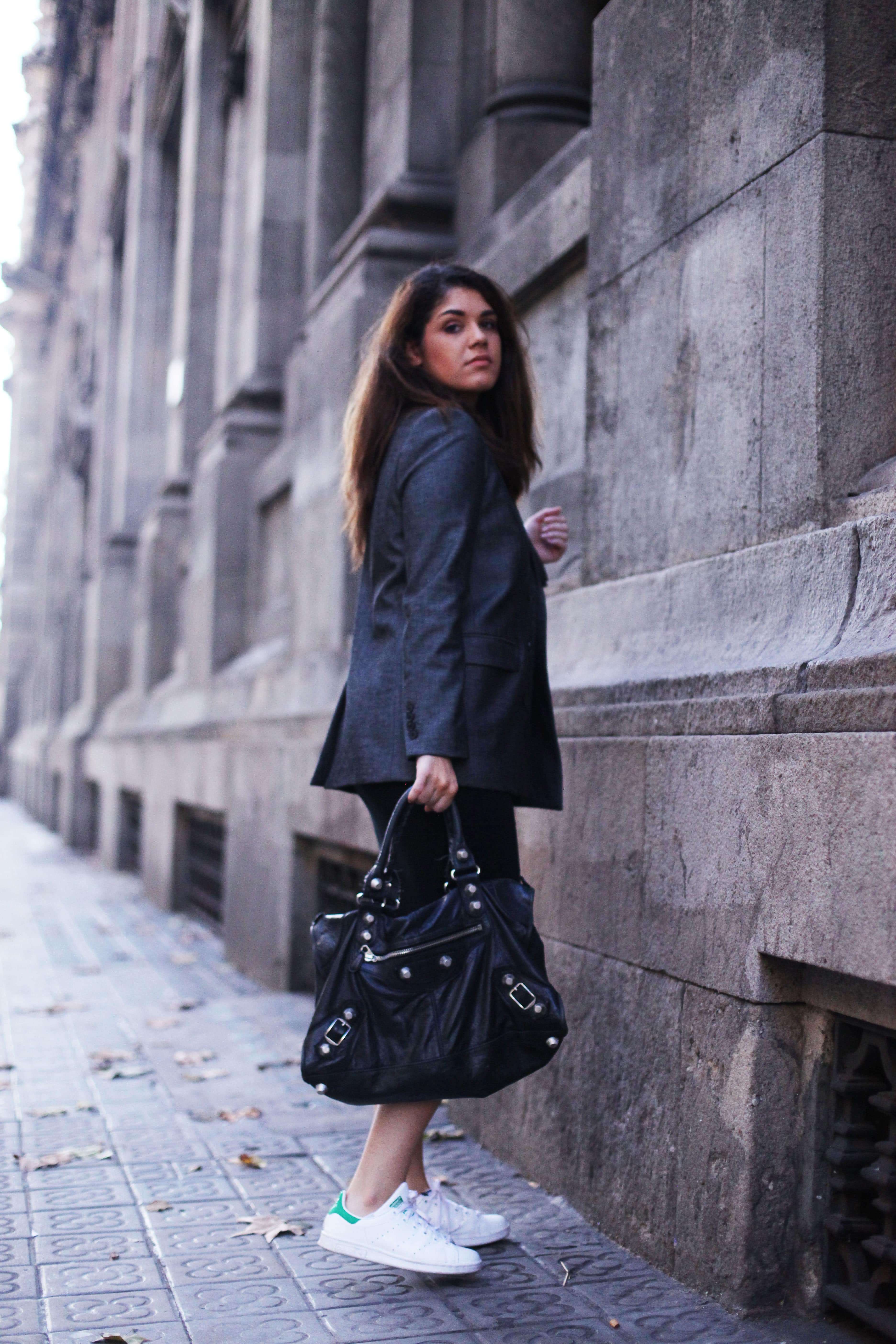 Audrey and I were speaking about signature accessories, you know, that kind of piece that characterize you always. This thing you are known for. She said, yours would definitely be sneakers. And it's pretty much it, I could wear sneakers always and with everything. I just never get tired of it and when I style some outfits I end up feeling guilty thinking " NO MORE SNEAKERS NEGUINE". To be honest I was almost about to go to graduation with my Stan Smith but I can be serious sometimes too. But my favorite thing about sneakers is to wear them with very feminine and chic pieces like a LBD or tailored blazers. If you don't have a pair, please do me a favour and go get some heaven into your life.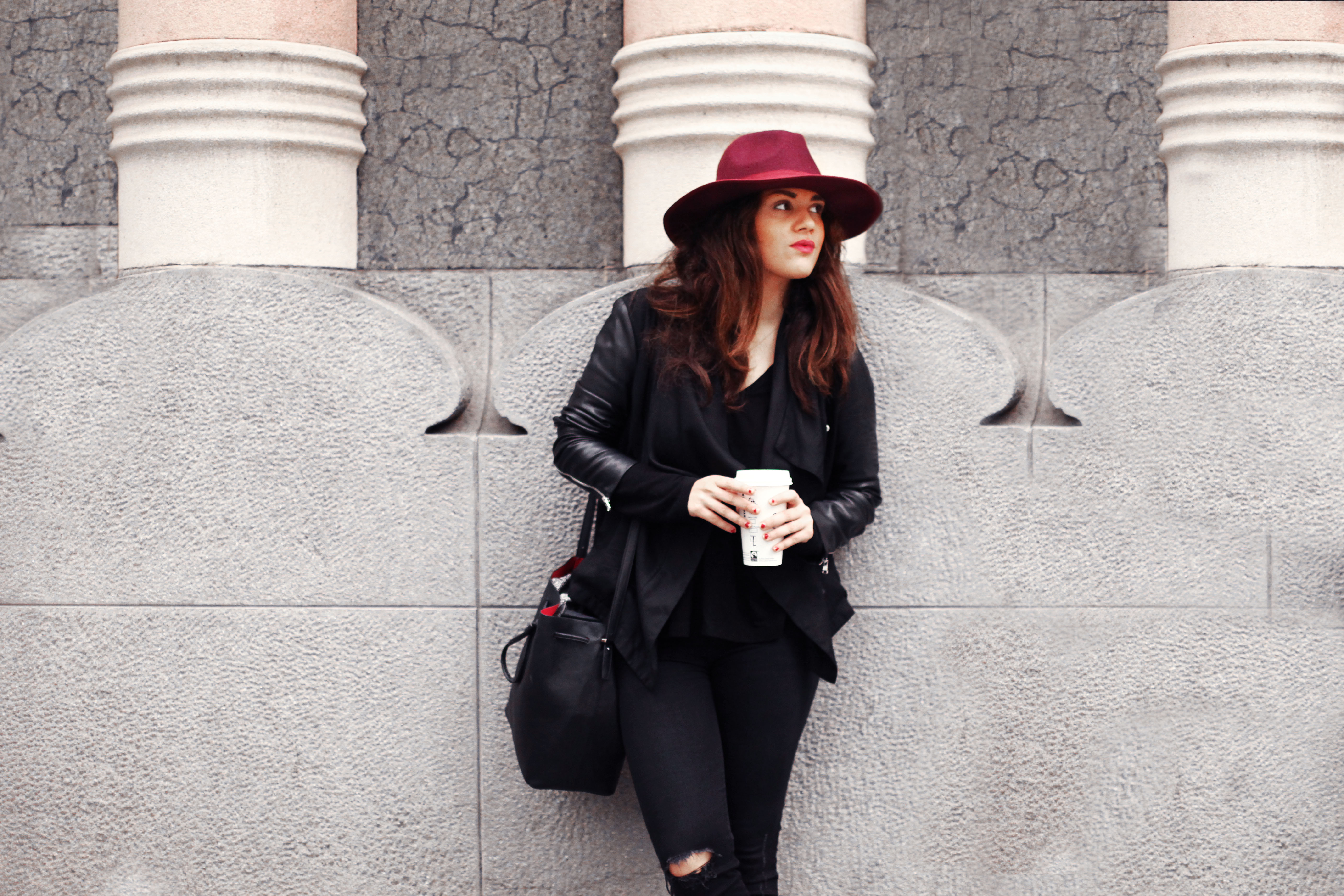 My grandma always welcomes me at her house with a scandalized expression: "Oh my Darling, do you want me to sew those jeans?". Hell to the freaking no Grandma, she sights when I tell her that I absolutely can't wear Jeans without holes anymore. They instantly give you this badass touch and edge to an outfit. I will maybe end up doing another 360′ change and look like a real lady at the end of the year, but we all know that is not likely to happen so I will continue wearing my holes, even when it's -14 outside.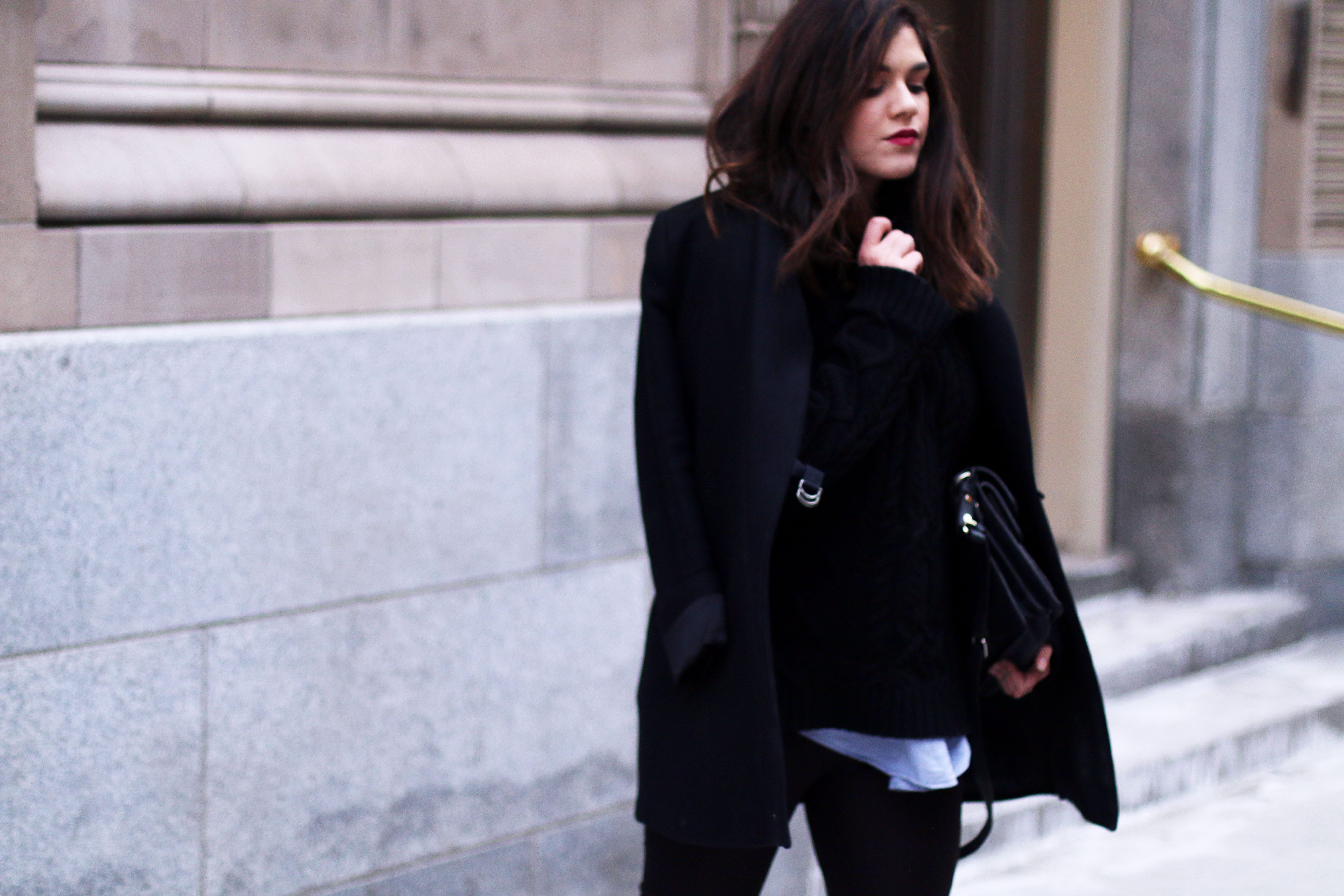 I used to HATE turtle neck and I can tell you, my mother tried SO HARD. I just hated they were so tight, won't let you breathe and would be so itchy! Until a genius started selling oversized knitted turtle necks that quickly give you that effortlessly chic yet so comfy outfits. I bought my first one in H&M in the men section, because yes, I like to shop in the men section sometimes. And I haven't stopped wearing it since I bought it. Bought two more in two different colors from COS and Mango.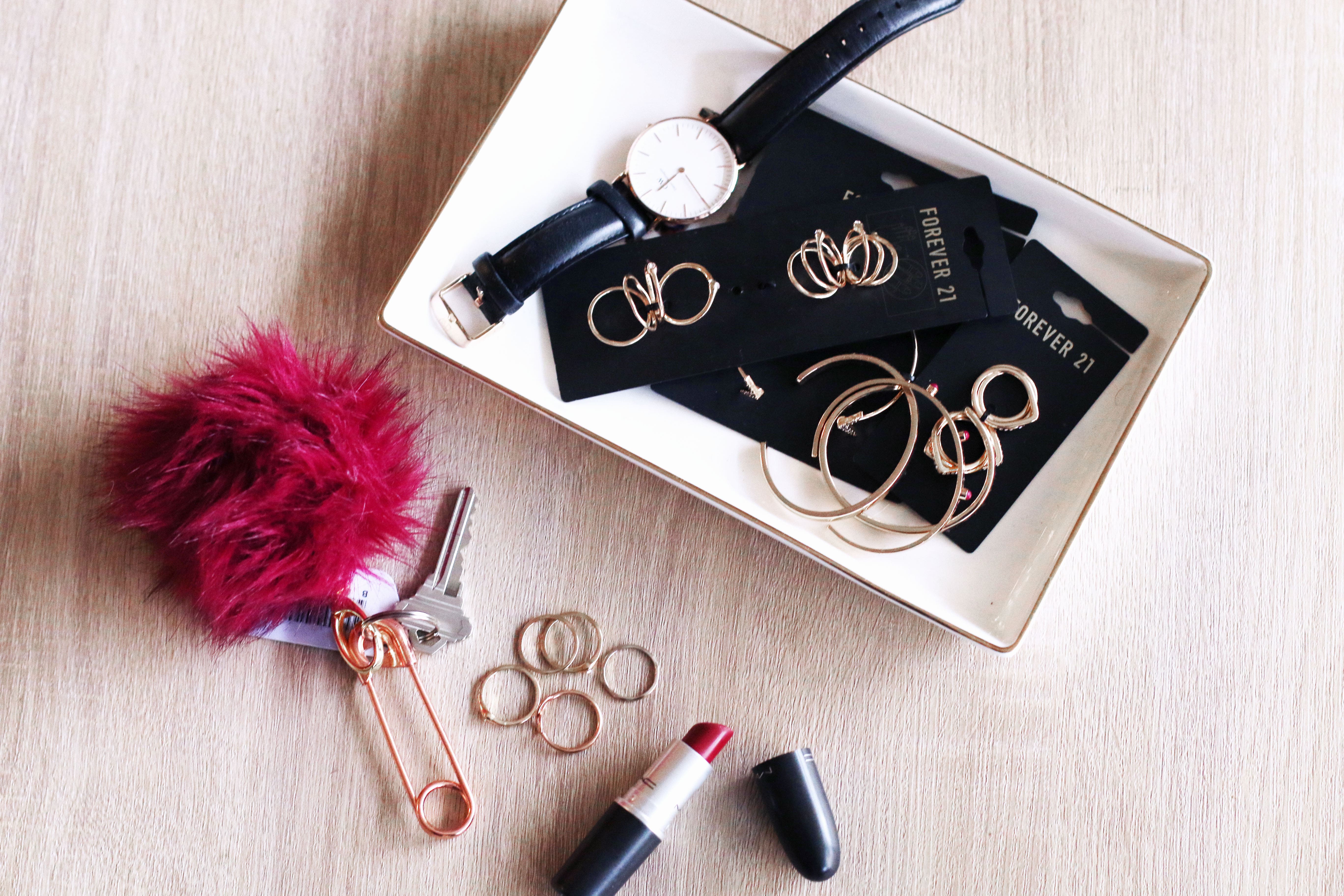 If you haven't noticed yet, I am all in for simple outfits: Less is more always. And as I have already talked about the versatility of clothes and the importance of selecting the right accessories, my most shocking discovery was to realize how much jewelry can change an outfit. And the best thing is that you don't have to spend a ton of money to find accessories that are game-changing. Head to forever 21 and get yourself a set of fine midi rings and simple bangles. Get yourself a simple yet classy watch in brands like Daniel Wellington. And try to always take care of your hands, even at home because they are your finest jewelry.
Wear Clothes of your Size
I spent years dressing in bigger sizes, Genius Neguine. I know. But you know what? Somehow it is what most of people do when they don't feel good in their own skin and one of the common style mistakes out there. I spent years trying to hide my curves with way too large clothes for it because that is how I felt most comfortable. Once I have switched off to my actual size, I have started feeling less bulky and even if it is a daily challenge as you have to learn accepting your body, it is a win on the long-term. Don't hide yourself, you are beautiful, no matter what your size is.
Lots of Love Always,
Neguine