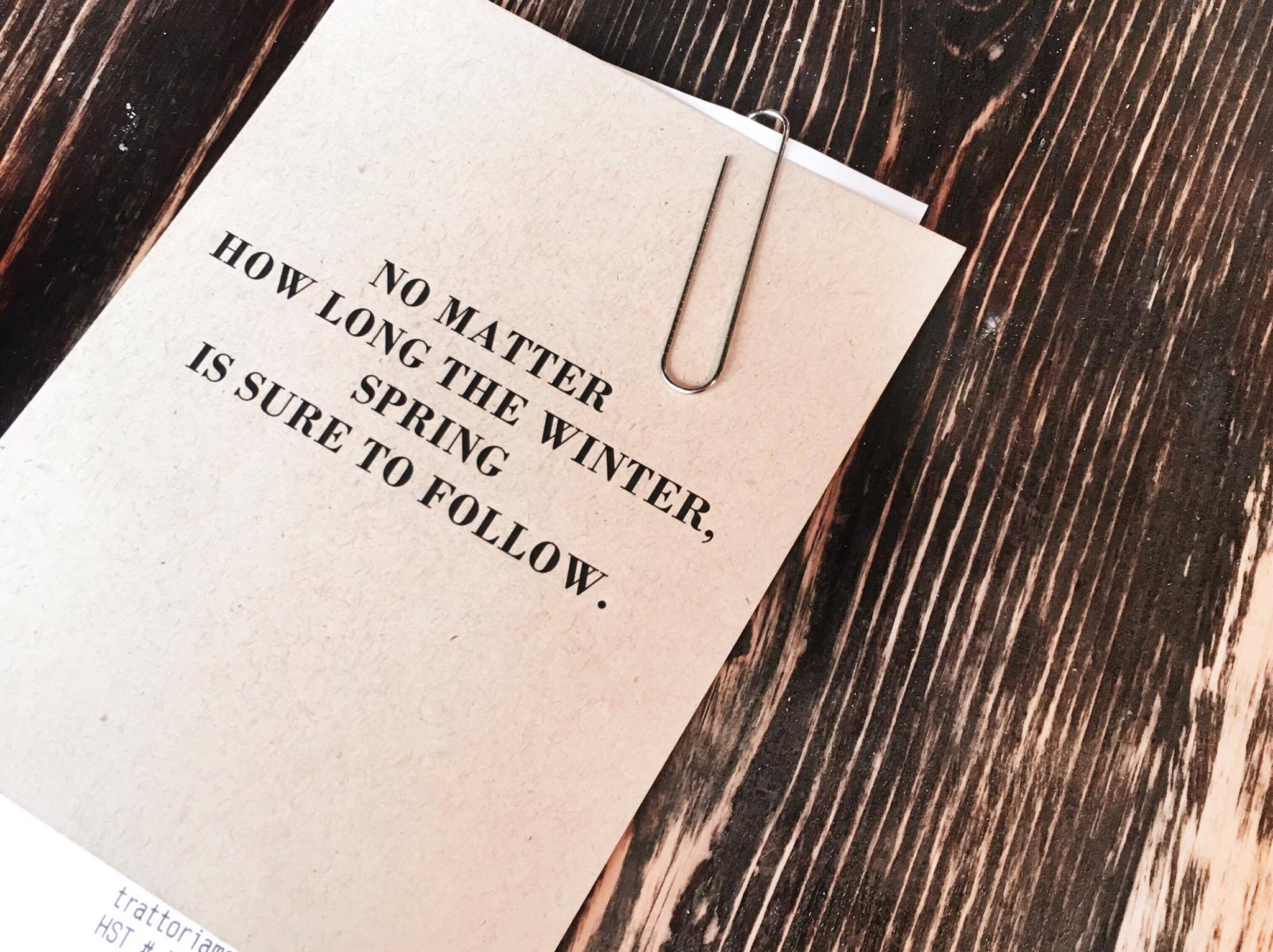 You guys, April was crazy. I honestly don't know how to express exhaustion poetically, anyone else with big troubles waking up? Because Mamma mia, work is gonna be the end of me. Jokes aside, this month has been my "put things in perspective" month. So many things are happening in my life at many levels and movement feels so good when things have been stuck for a while. I'm so excited to share more everyday with you and feel so grateful to wake up with a purpose, exhaustion truly comes secondary to this feeling. As April was a very happy month, I thought I would share with you more moments, shopping and random favorites for this month.
---
10 HAPPY THINGS
---
1)13 reasons why.
Okay. 13 reasons why is TRULY NOT a happy show but god, it gave me life. I have been waiting for the show to release for so long as I already read the book three years ago and it didn't disappoint. It's just so real, addicting and well produced. If we are going to be entirely honest, I totally bingewatched it in a night. Hence why I'm so exhausted maybe.
2) Brunch On Sundays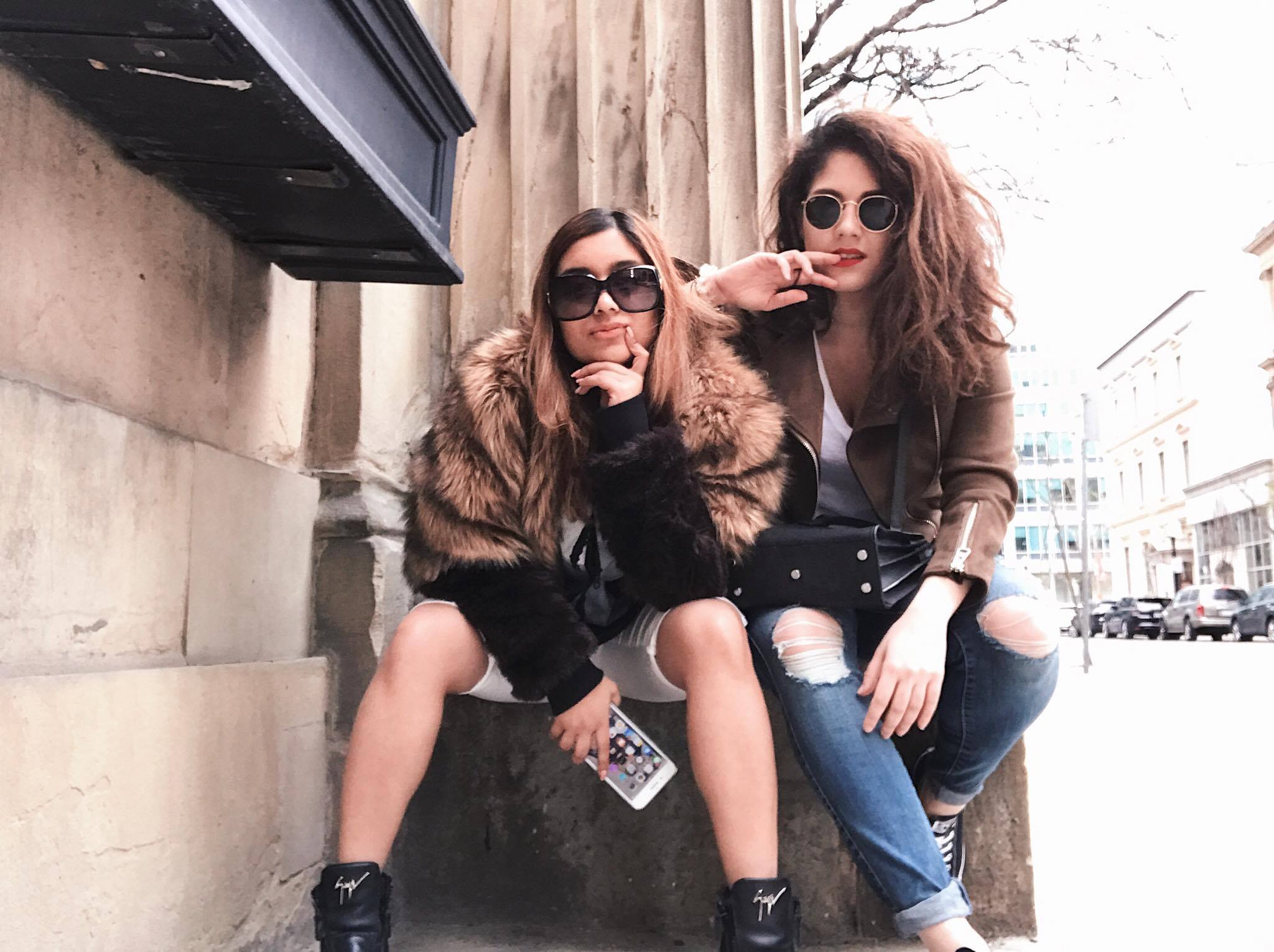 Me and my friend Zarin have set a "Brunch on sundays" rule that basically consists in visiting all the brunch places of our bucket list on Sundays. It's a day we decided to reserve to treat ourselves with Eggs Benedicts, Manicures and shooting.
This month: Smith, 553 Church Street
3) A new pair of shades.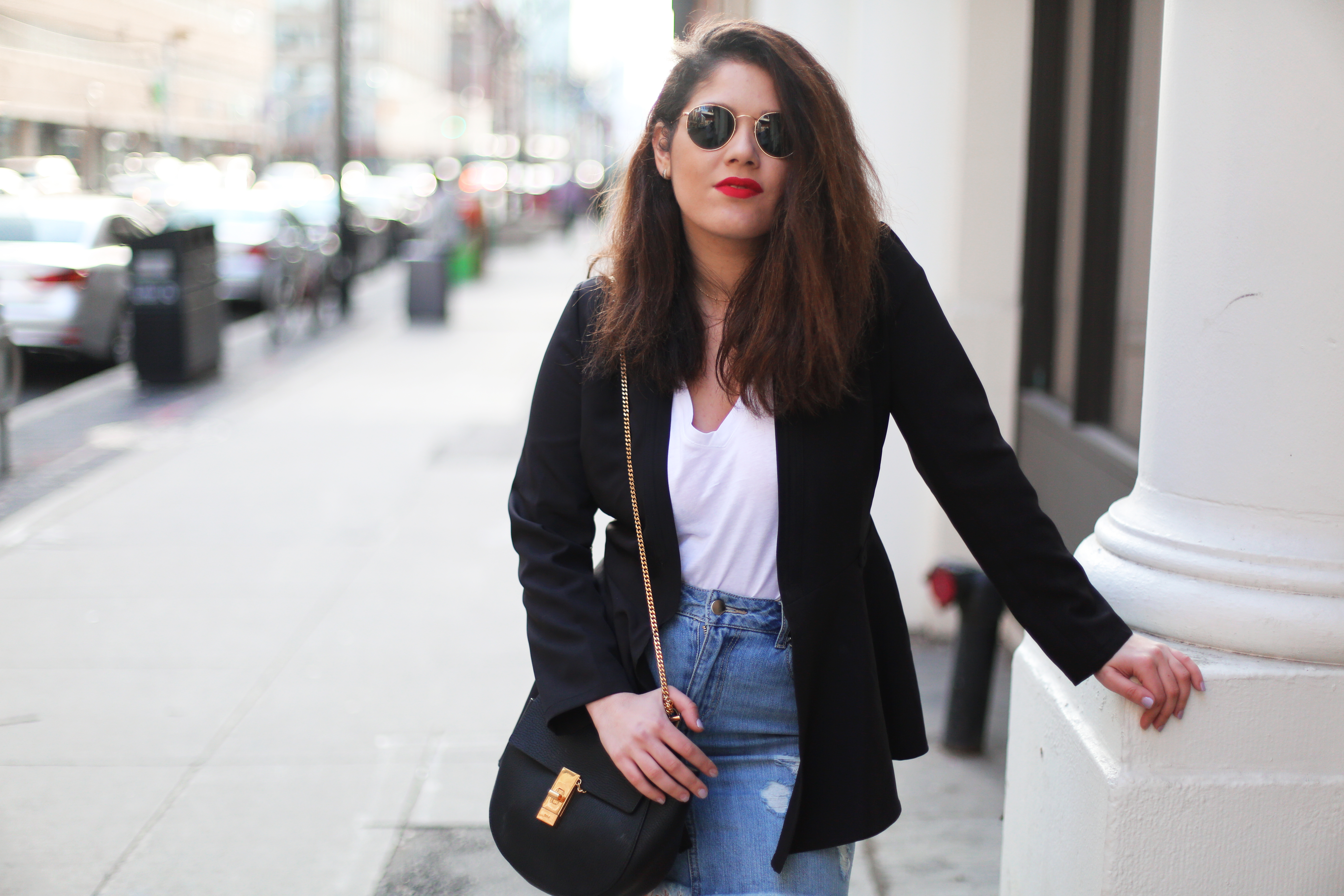 I know, so basic. This pair has been all over Instagram but trust me when I say this is a universally flattering pair of shades. They make me look cool when I am the world's first dork (I have loved them so much I have worn them at night time, people thought I was blind). Thank you Rayban for such a ray of sunshine (haha).
4) Shooting this video with my friend Mikayla
6) Blogging Events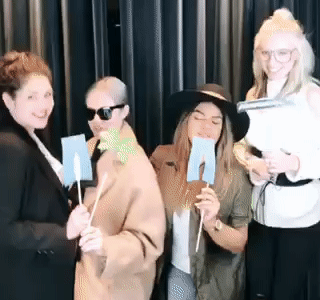 I was invited to Fidelity Denim and Swarovski fall previews. It is still so incredible to me to be able to attend these events as I am truly into getting to know new brands and having a preview of future trends. I also get the opportunity to meet new bloggers in real life and make new friends.
7) Having Life Chats With you
I didn't get to write as much as I would like to this month, it makes me feel kinda anxious as there are so many things I would like to talk about and I feel like I am so busy that I am missing the time to write like I used too. For this reason, I love Insta-Stories as it allows me to share more of my everyday life and crazy reflexions. One thing that April has made me realize is that all your efforts will be rewarded sooner or later. Realizing that the tough decisions I took during the last years were the right ones felt like heaven. So no matter what, if your gut tells you to go for it, do it blindly without fears and consideration of external opinions.
8) Highlighting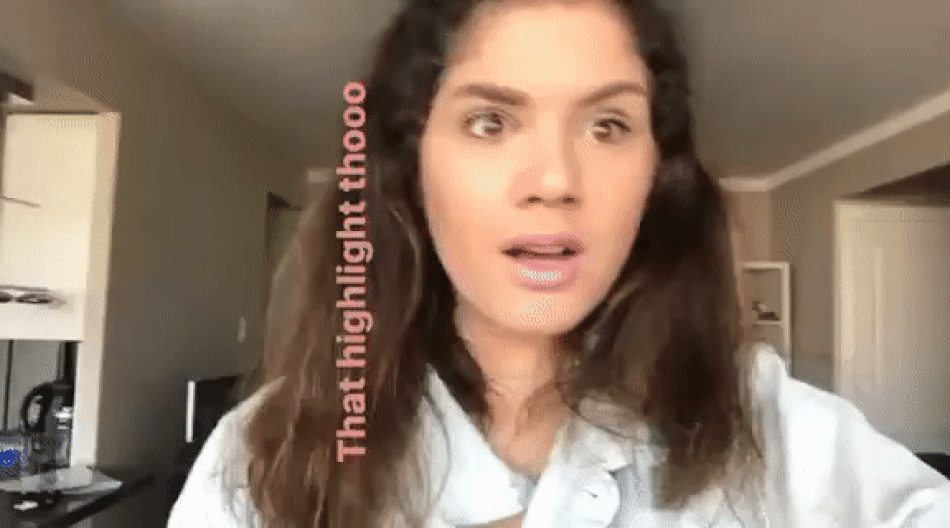 I'm late to the party. I know. Moving on.
9) Sneakers and Vintage printed sweaters/teeshirt.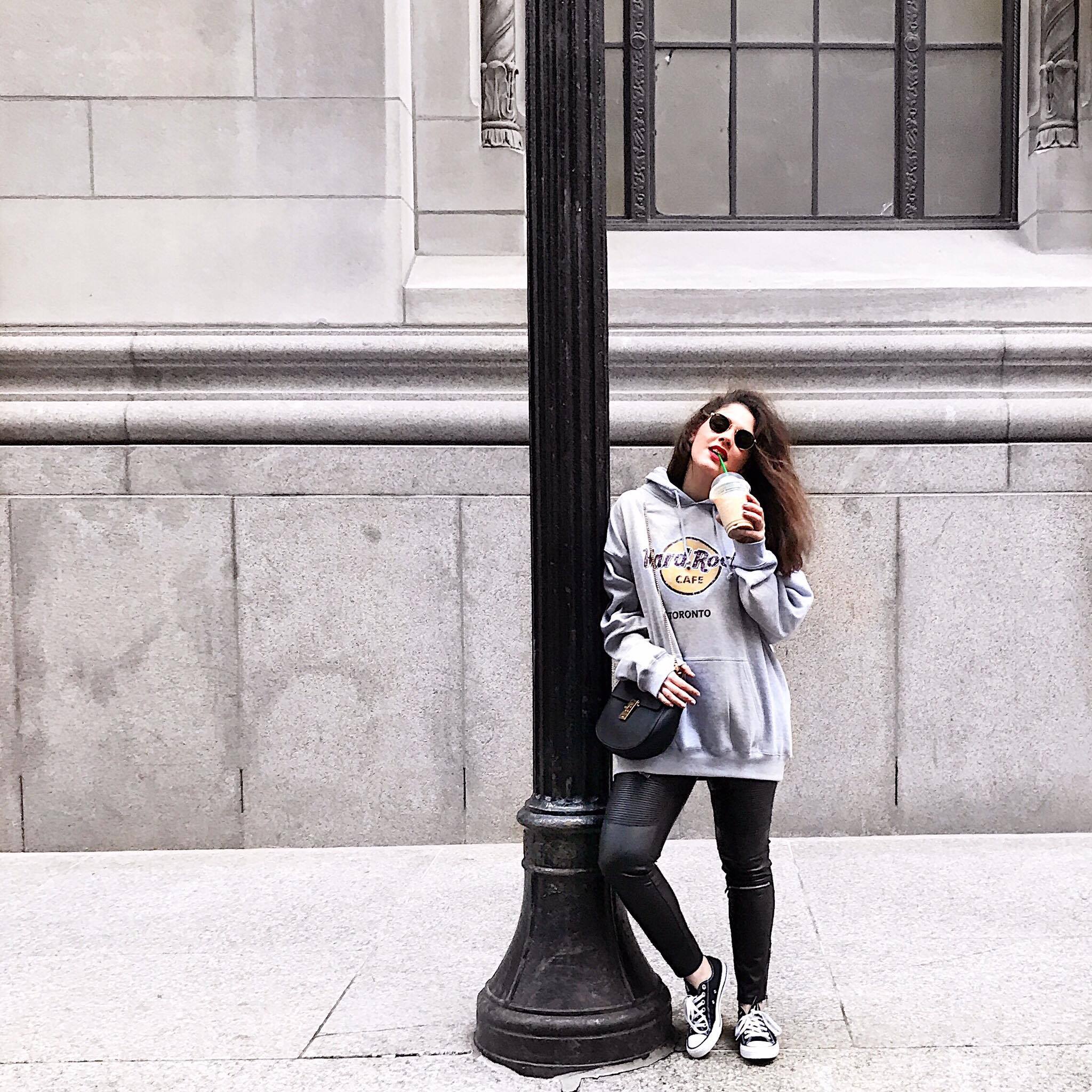 Gosh. Someone please stop me, I'm back to being a sneakers addict. I am now the proud owner of a pair of Vans, Converse and Stan Smith as well as hard rock coffee sweaters and printed tees. Somehow there is something SO cool about this combo, or maybe it is something I will regret in a few years. Yeah, probably the latter.
10) Rebranding
School is about to end and I am currently driving myself nuts to build the best portfolio EVAAAA. A big part of it involves persianbrunette.com and as you might have noticed, there is a totally new logo for the blog.  I feel very happy about rebranding gradually as my style, personality and brand image have changed a lot over the last year. I feel stronger, more confident and ready to challenge myself on a daily basis in terms of writing, trying new things and redefining my boundaries. So Challenging myself to portray the change with a personal and well thought design feels very satisfying and fulfilling. Hope that you guys like it as much as I do.