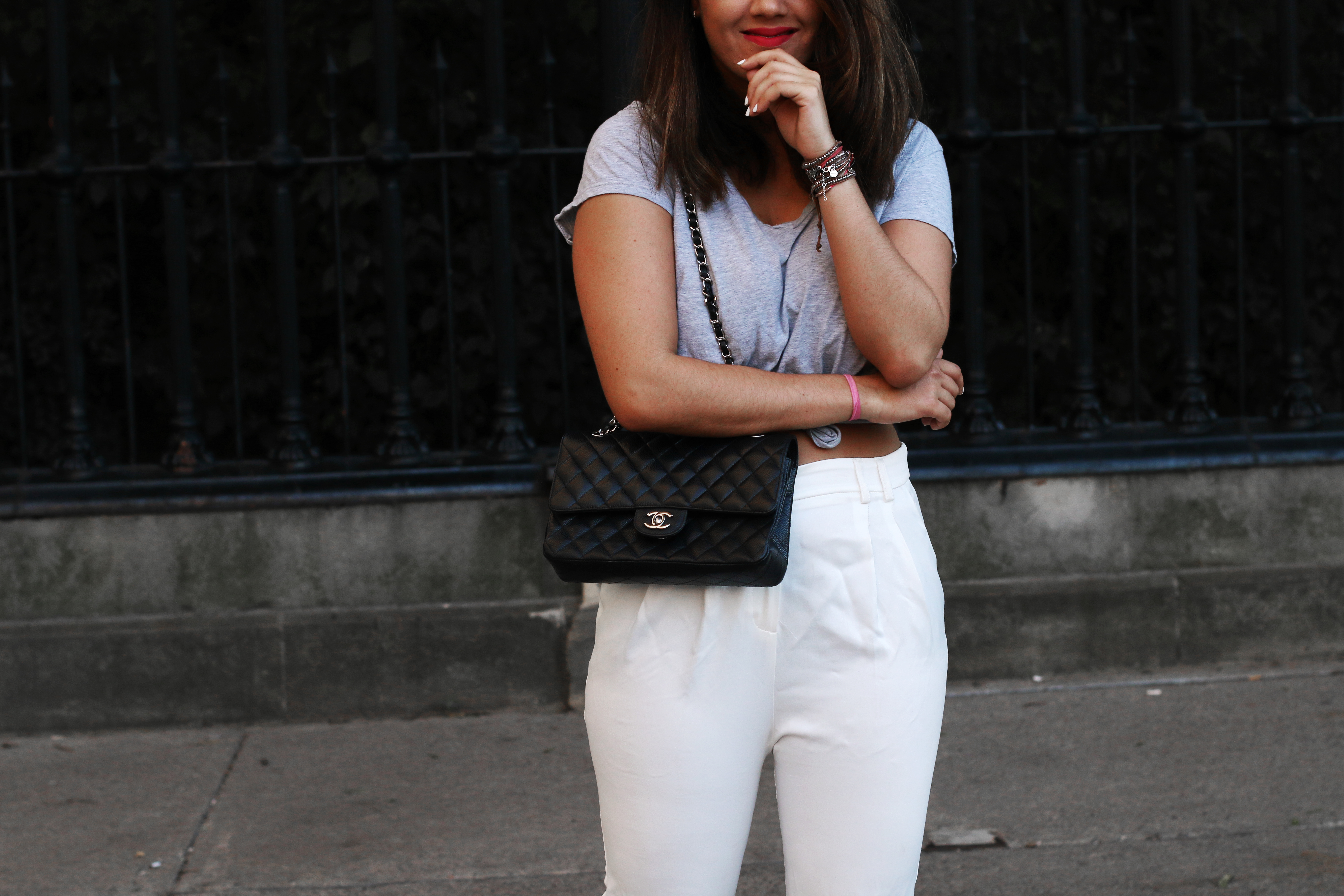 If you have been hanging out here for a while, you may have noticed that throwing a good handbag on a way too simple outfit is one of my favorite things in the world. Well, right next to Chipotle, my bed and unplugged make up free days. At 14, my number one hobby was to spot designer handbags on my fave Disney stars, Miley Cyrus included. I was always amazed by how they could manage to marry sweatpants and Balenciaga and still look hot as hell. Or at least, so I thought.
That's probably when I discovered that bags were going to be something I would collect, something that would represent milestones of my story.  They all have a story marking an important moment of my life, they all represent the person I was at a certain point. As I grew, I gradually acquired the following handbags and they are the ones that truly kept my style changing and evolving. I say gradually because well, designers bags are freakin' expensive yet somehow, not being able to purchase bags like lattes pushes you to appreciate them much more. Hope this post helps you if you are wanting to purchase a good handbag.
---
MY TOP 5 HANDBAGS
---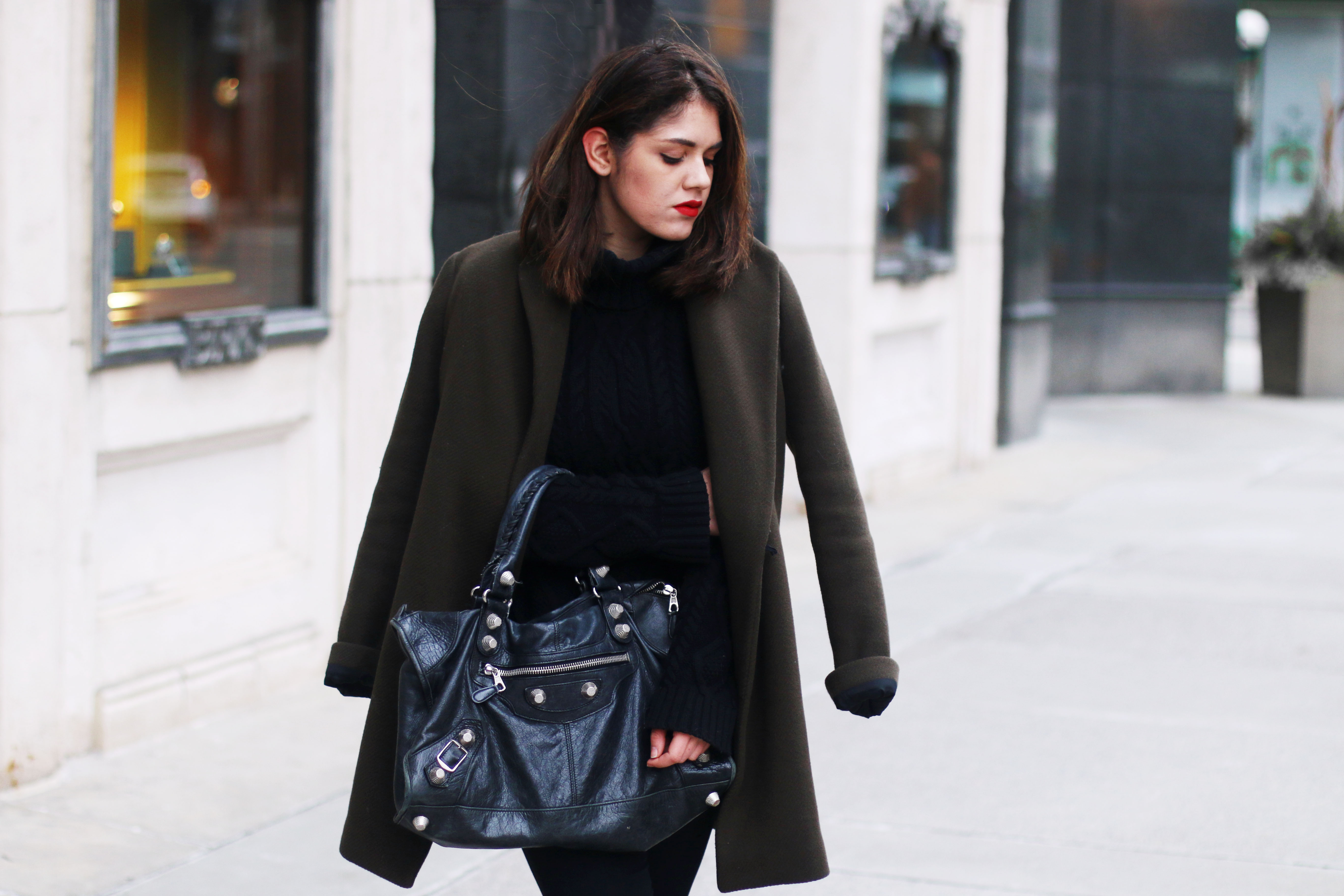 ---

The Balenciaga WORK with silver hardware was my first-ever designer piece, and we all know there is something irresistible about the first time. It's either catastrophic or wonderful but we hold on to it, because it marks the beginning of something new. I begged both my parents for years to get that bag, every it girl was carrying it proudly in every possible shape and color. It drove me nuts, the bag and I had had a platonic relationship for over three years but never connected physically until my 18th birthday. My mom moved mountains to get me the bag and when I got it, it was nothing like the Balenciaga I pictured myself with for years: it was the cousin of my love. Different shape, different size, different hardware. But all the feels were there and it was even better than expected. I guess it was all the anticipation, the fact that I was legally perceived an adult woman but most of all, the open door to a whole new world. It definitely ranks as one of my most used bags as the size is perfect to carry all the lady shit we are known for and the style literally matches my all black wardrobe.

---

---

The Zara burgundi bag was my biggest surprise ever. Let me explain you that as a bag collector, you develop a superpower to find designer-like pieces in your favorite fast fashion stores such as Mango, Zara, Asos and Uterqüe amongst others. That is where I tell you that you don't need a designer bag to make a statement, the magic of real style is the ability to make ANYTHING look like it's designer. And this is exactly what this bag has accomplished for me: the color is ideal for the fall/winter season and the light gold hardware make it pop even more. It has the right size and I can't count the times I have carried this with me.


---

---

 I bought the Louis Vuitton NEVERFULL in MM during my first year of university and had pictured myself with it for a long time. Why? Probably because everybody else had it back then. Oh hello, shocker Neguine and her lack of personality. I plead guilty but in my defense it remains one of my favorite bags because of how practical and durable it is. It has aged impeccably well and remains a good investment piece as it is a timeless classic of the brand, probably the only one I would recommend you to purchase if you are looking for a piece you will want to wear every day and still have a good price-quality relationship.


---

---

The Saint Laurent sac de jour in Nano is the first handbag I ever purchased online. And I got it wrong as I expected it to be bigger sized #thatswhatshesaid. My main advice when purchasing designer pieces online is to DO A LOT  of research (duh, obvious Neg). Some pieces available in store might not be available online and vice versa, it's tricky. So don't be afraid to go to the store, try the pieces out, ask about the different size and shapes because designer tend to sell the same piece in a thousand different variations. Fortunately, it all ended well as this bag is without a doubt the one bag I always go back to. You see, I am not a complex lady like my mother, I don't carry my whole life with me. A what's in my bag video would be absolutely ridiculous because I mostly carry my keys, my phone and my wallet. The smaller size is definitely handy and it always gives an edge to my most sweatpanty outfits.


---

---

Earlier this season, I already discussed my obsession with Gucci and priorly decided to add the Dionysus bag to my collection. Let me tell you this is the last bag I ever imagined loving two years ago when I first started Persian Brunette. One definitely grows, evolves and changes. I am undoubtedly more confident with my style, I am attracted to pieces that are more unique and different but that still have the ability to age well and that I will be able to wear over and over again in the next years to come. The Dionysus is more of a lady bag, something that was definitely lacking in my collection. The size (largest) size is perfect for my height and the brown color adds color to my forever black outfits.


---
What about you babes? What are your favorite bags?
Lots of love always,
Neguine