---
There are so many things I don't know:
I don't know why we are so addicted to the idea of pretending, of hiding, of never speaking about we honestly feel. Fearing so much people to see us for what he truly are that we apply endless filters and facades to who we truly are. I thought I was honest until I realized the countless times I blanked on my writing censoring all the things I would like to say but never ever even dared because of fear. Fear to disappoint, fear to scare people off, fear to lose them.
I don't know why my heart always wins over my head impregnating every memory into my skin so brightly they are impossible to forget, feeling every possible heartbeat coming across my way, caring so much I often become selfless.
I don't know why I still seem to be one of those people that no matter the years, no matter the pain, no matter the disappointment holds on so tightly she simply goes out of breath.
I don't know how people are able to move on like you never meant anything, like you weren't enough to fight for, like falling ouf of love is as easy as falling in love.
I don't know how life can give you so much yet sometimes take it away from you once you just had a taste of it. And I hate people stating that it is for the best, that everything happens for a reason even if it is the one truth I live for.
I don't know how I am still unable to write like a normal fashion blogger. #ootd
---
But here is something I know and I have learned over the years out of all the things I don't know.
I am not cheesy, it's more I despise cheesy but here I am once again, talking about love.
Love fiercely, Don't be afraid of the power it has on you and never run away from something that can make you better and stronger. Something that suddenly show your true colors to the world but mostly to yourself.
And it will make you feel alive as much as it will kill you as sometimes you will have to understand and accept decisions that might leave you heartbroken.
So don't chase anything, don't act out of fear to lose people, don't pretend to be someone you are not. No matter what you fight, say or do: they will just leave if they have to.
 But if you truly love them, you will let go.
---
Lots of love always,
Neguine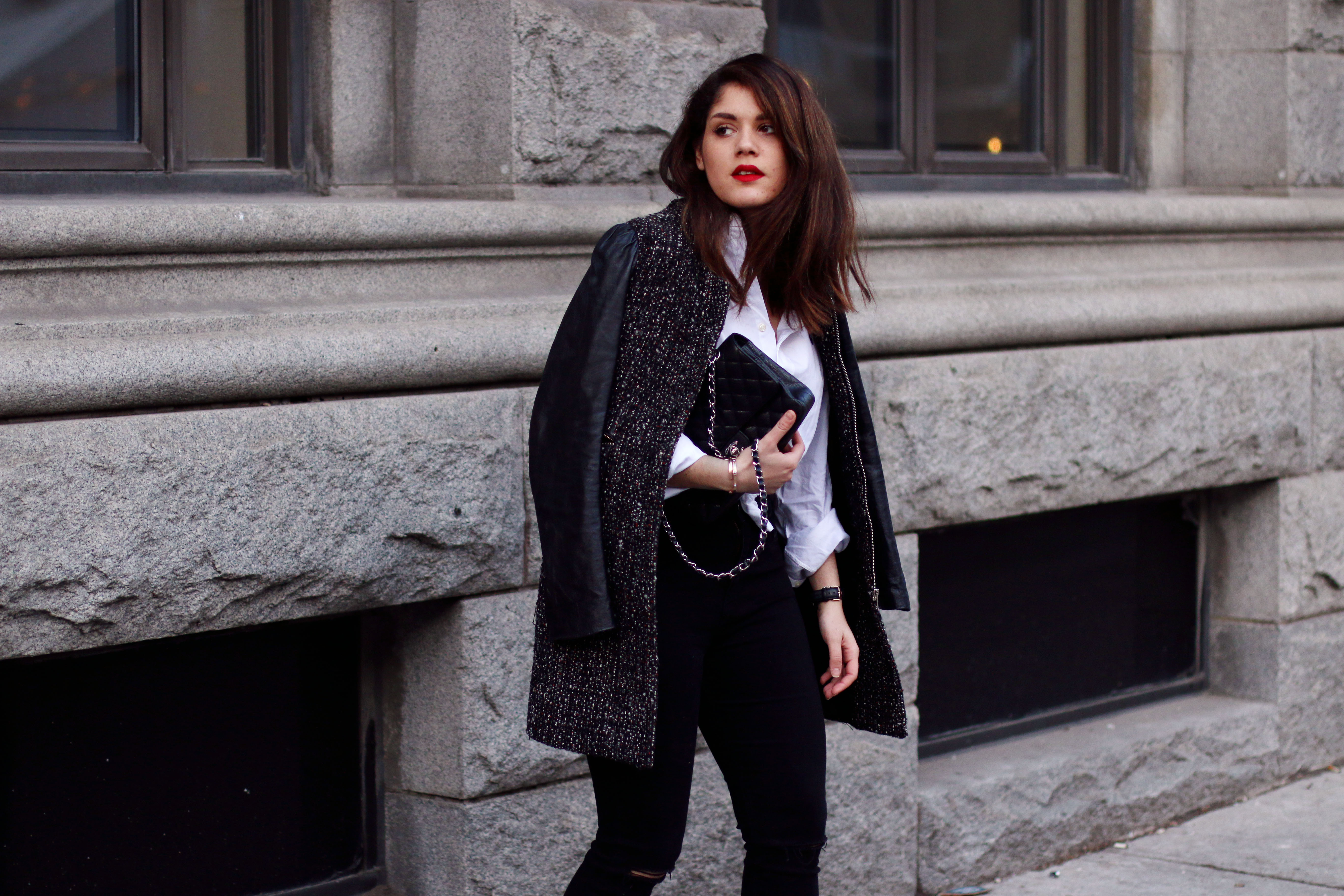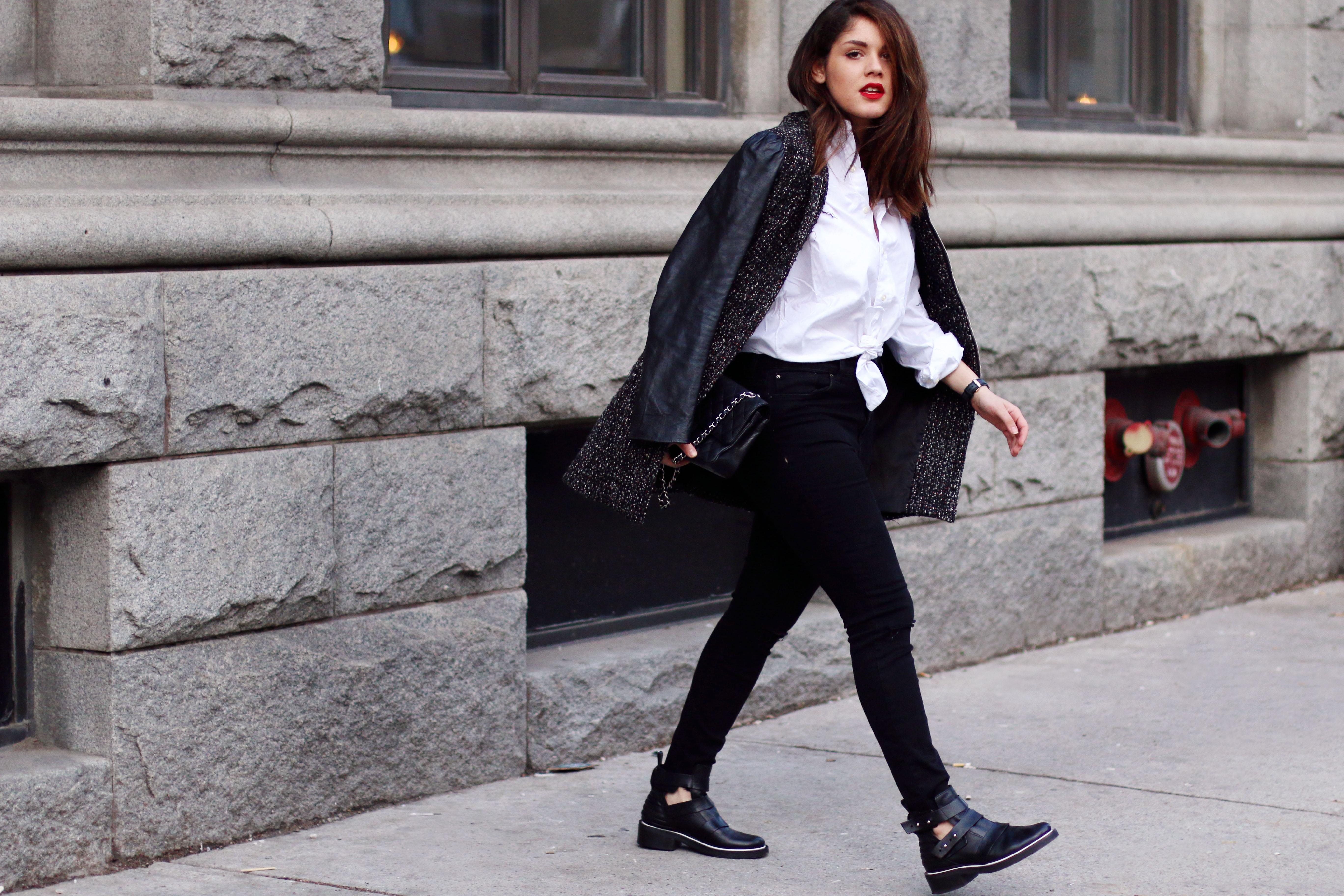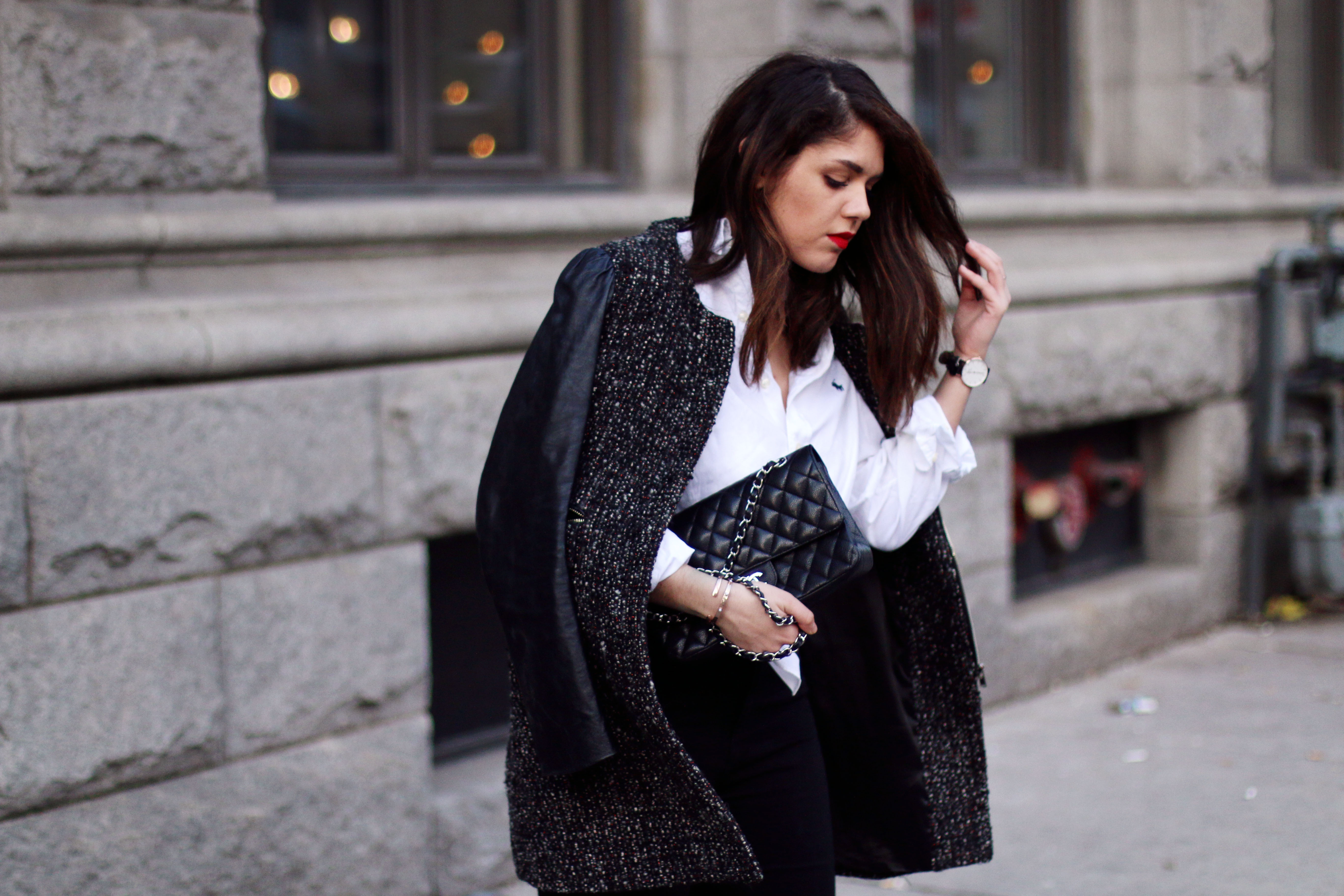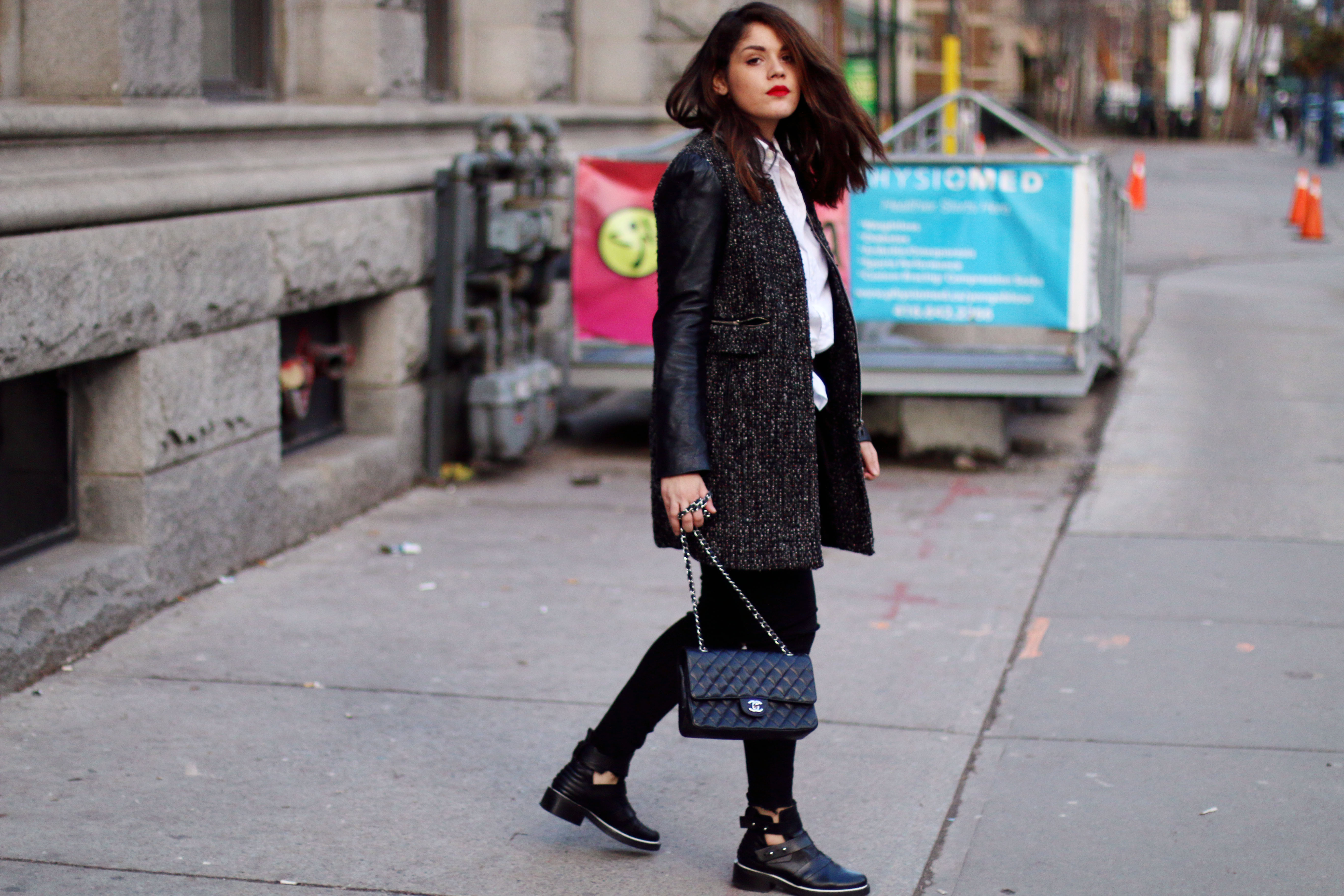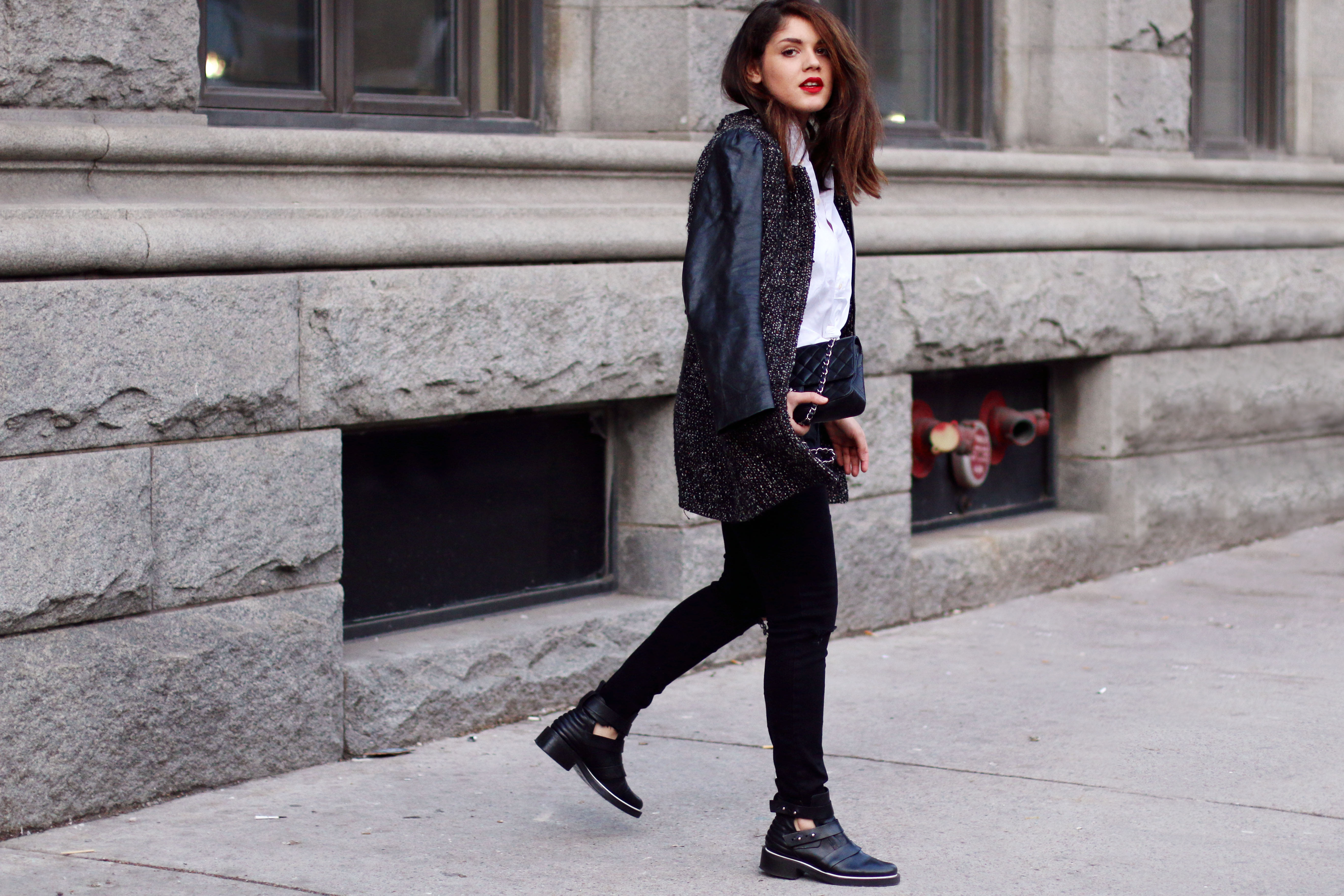 ---
WHAT I'M WEARING: ZARA coat // RALPH LAUREN shirt // ZARA pants // MAJE boots // CHANEL bag
---
All pictures by Darius Boustantchi