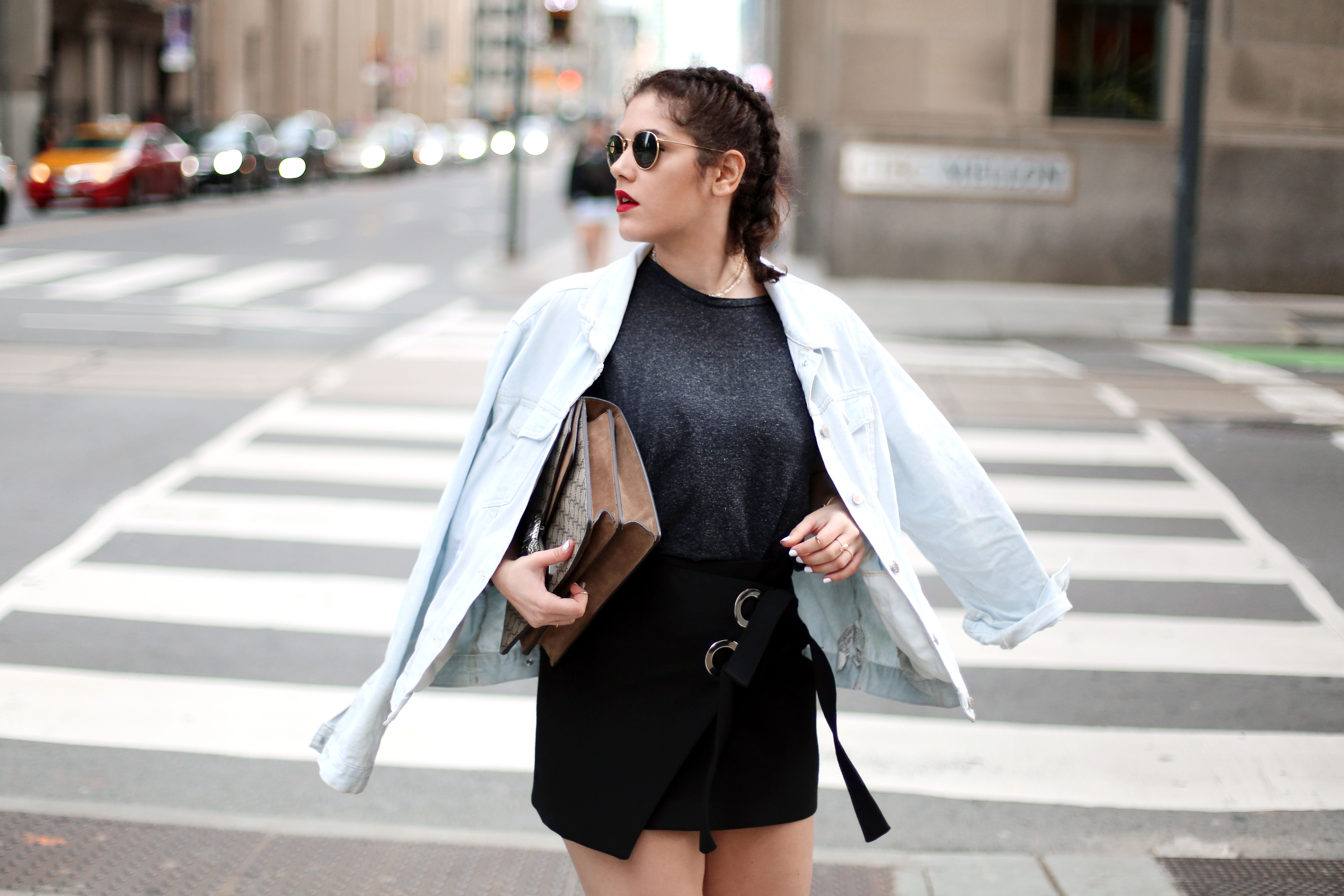 2017 is definitely being my fashion dating year. A year where I am simply having fun with clothes, not taking myself too seriously and trying new things everyday. I mean let's be honest, how many times do you guys reach out for the same pieces in store? Same dresses, same black distressed denim, same everything. I know I used to leave Zara with an updated version of my current wardrobe, until the day where I woke up completely bored with my own style. So I challenged myself to shop outside of my comfort zone to have a more diverse wardrobe and decided to share with you my new #PBessentials!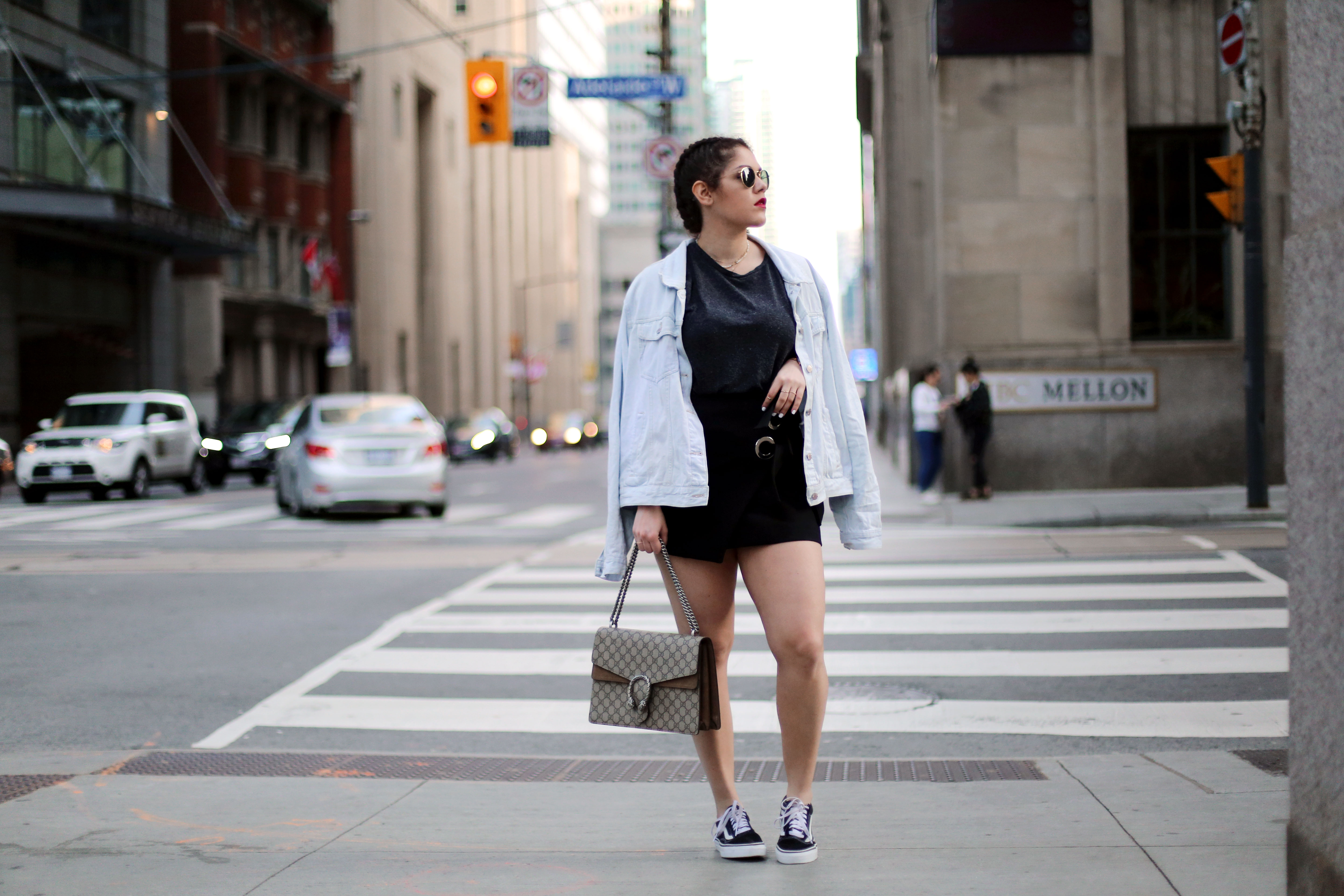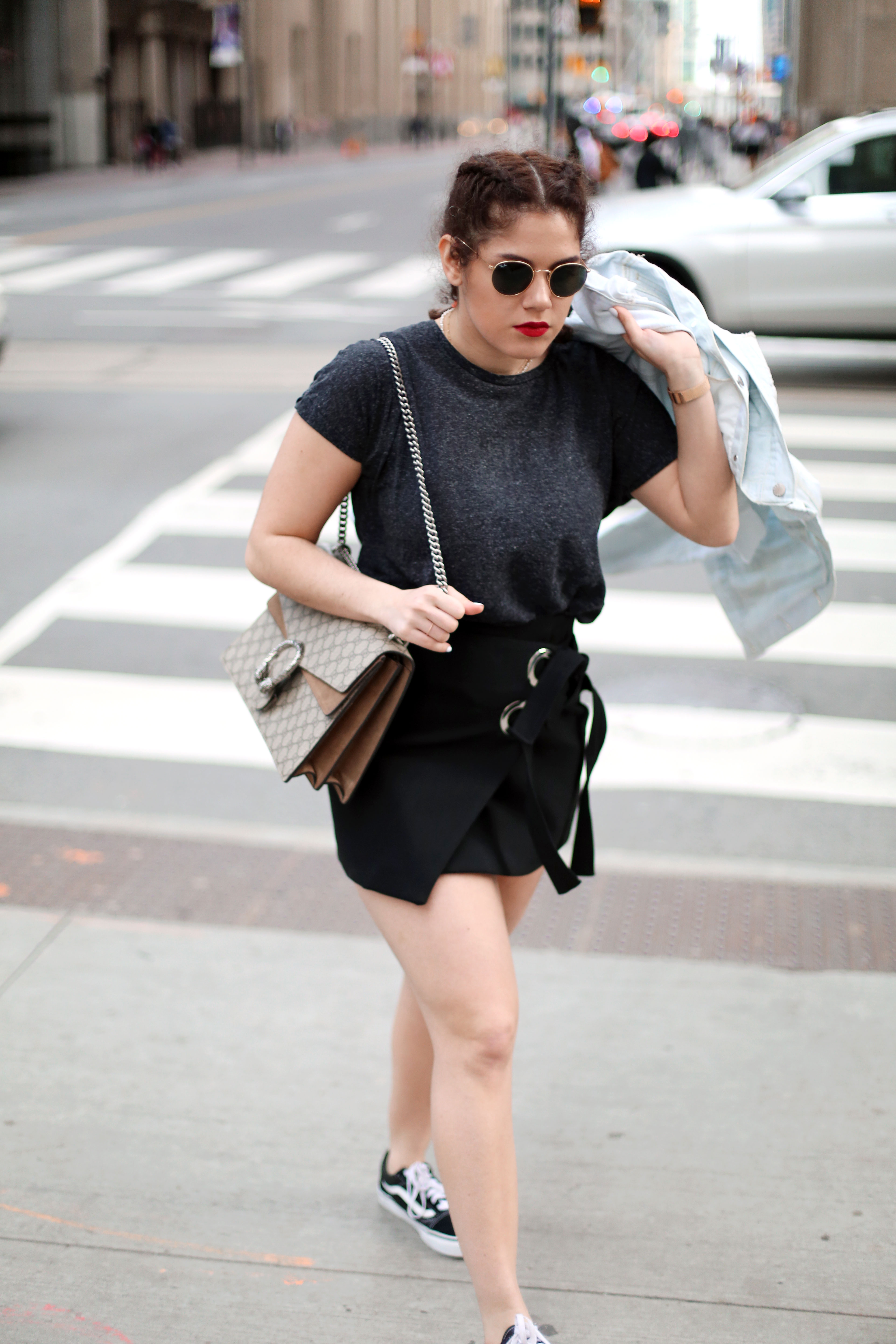 I know I am late to the party but I'm kind of having a massive crush on Denim (Swiping right all the way). To me denim was always synonym to black coloured distressed skinnies. Same fit always, not an inch of colour. Blue denim have always fit weird on me, it always give me the impression of being two sizes bigger. Shopping for a booty booby body ain't easy friends as all the trendy cool shapes can look absolutely ridiculous in no time. Starting with a denim jacket seemed to be the good solution to start experimenting and today I am sharing the reasons why you should own one!
---
WHY?
It makes you look cooler.
It makes you look tanner if chosen in a washed out light color and worn with black.
It adds a pop of color when you think your outfit is a bit too boring without taking it to the extreme
It's practical and goes well with any kind of outfits
It never ever goes out of style
---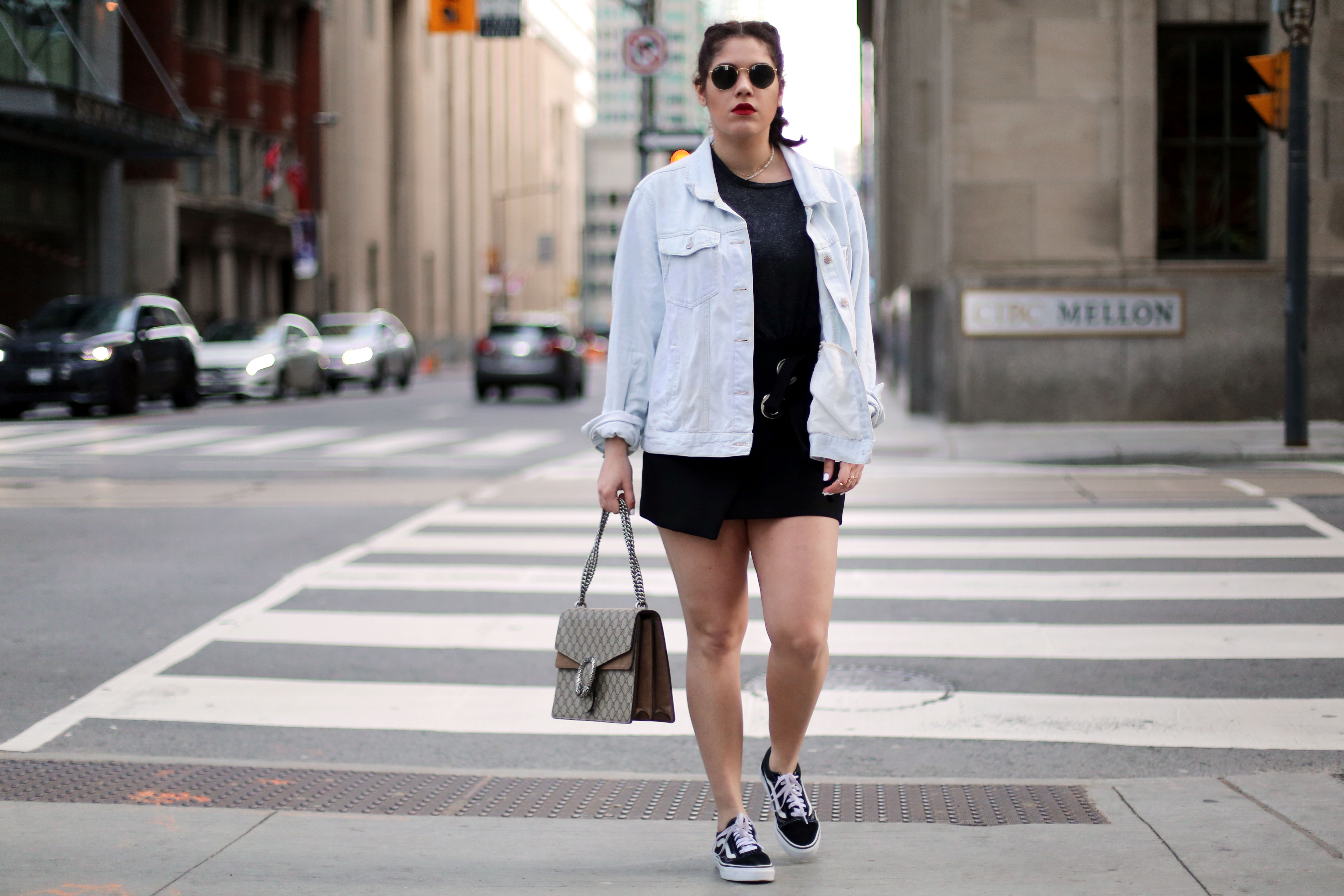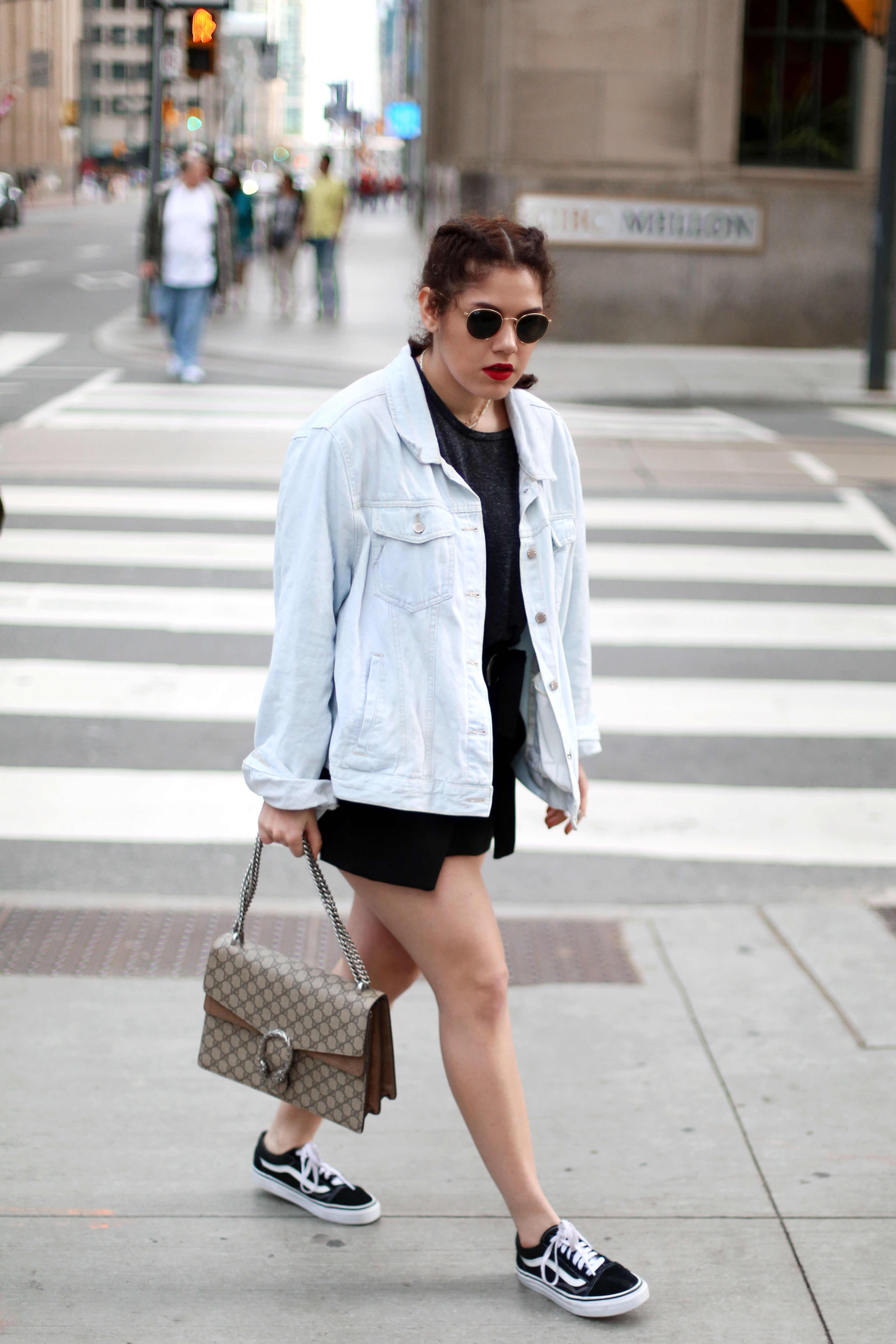 ---
 WHEN DO I WEAR IT?
When I want a cool kid outfit like this one, braids and sneakers included
When I am wearing a full edgy look with leather shorts, boots and a band tee
When I want to dress down a little black dress
When I go to the gym, no jokes here
---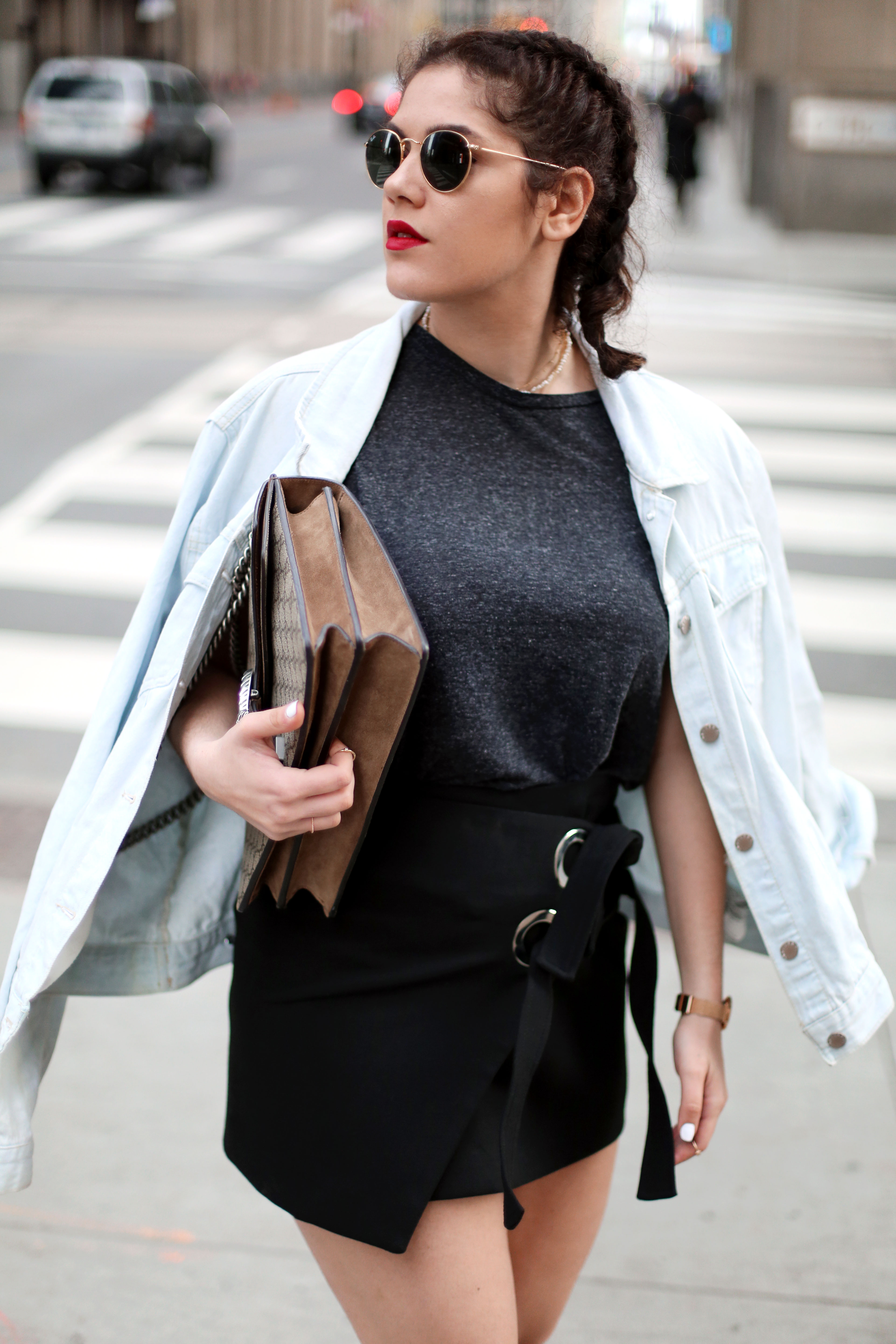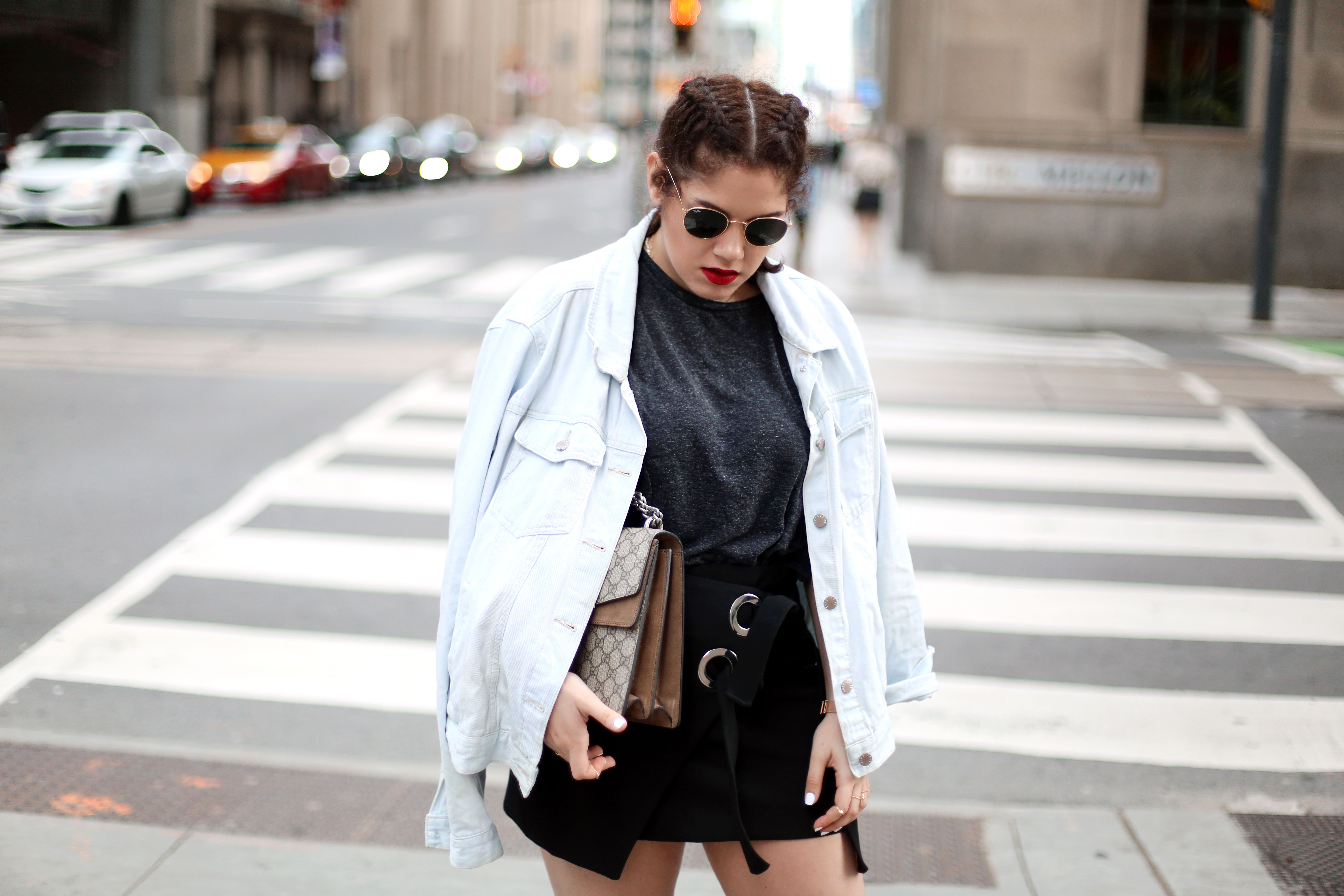 So far, I gotta say fashion dating got me hooked. It is fun to see that I can look like a different girl everyday, that there is absolutely no niche in which I can actually fit in. The more I grow, the less excitement I find in the expected. I reach the age where I should start settling for many things: the boyfriend, the corporate style, the serious career path. But as the clock starts ticking, I find myself wanting so much more. As my wardrobe palette grows bolder, my essentials are also redefined in my life expectations. After all, there is a certain magic in reinvention that always makes me feel like there is no need to settling for anything.

---
TODAY I'M WEARING: F21 denim jacket // ZARA skirt & tee // VANS sneakers // GUCCI bag
---