I first started this article with a big "Hellooooooo my baaaaabes" to then realize that it would be totally unprofessional to write this to begin a post. Okay, I promise to stop being an awkward overthinker but the thruth is I have been missing to write on here. It's been just a week since I have started to write publicly but I am sincerely loving the feeling to share more of me with you guys.
Like most of you already know since it has been aaaaaall over my Instagram and I have been jumping of happiness during months about it: I spent two weeks in Canada in August. And just like I expected, it was a blast. We started the trip catastrophically (I mean, Neguine What else?): My mom lost the card to get past customs and the suitcase which had my computer (AND MY THESIS) in it. You know when No matter how patient you are, there is a moment where you just loose it? Well, I lost it.

I meant to Vlog (Video blog) every single day to share with you guys our fantastic adventures until I realized that I completely sucked at it. I guess this has to be improved. Like a lot. I felt super awkward telling you about my breakfast or the shampoo I just bought, the content was just not good.

It also has to do because this trip wasn't vacation material, we had to do a lot of really non interesting things to install the baby bro as he is going to study in Toronto: it was all apartment visits, furniture shopping, college visits and fed up ourselves with Chipotle. We didn't visit anything or do anything incredibly thrilling but we terribly enjoyed each others' company. A lot happened: It was tense, sad and felt like we had the fact that we would be separated in a few days was stucked in our minds.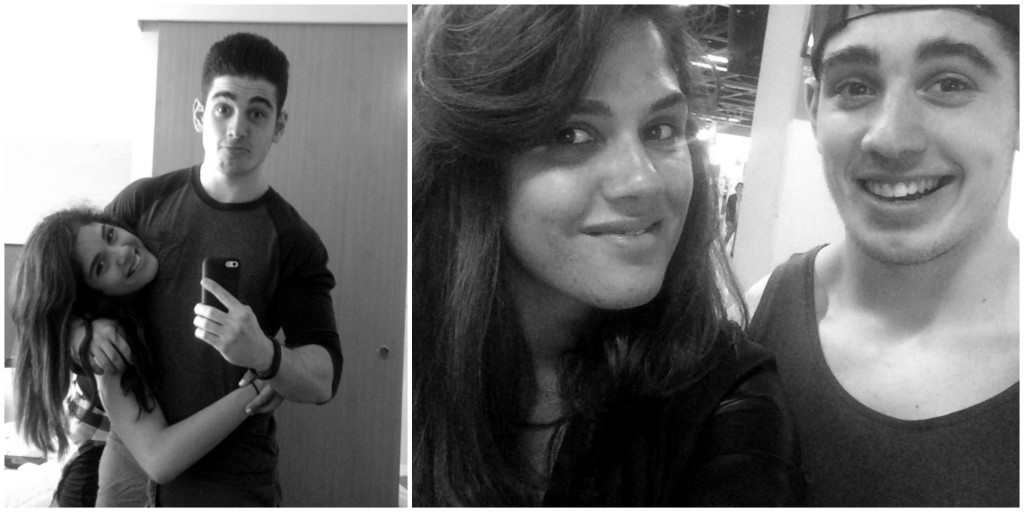 It made me realize that Baby bro, well isn't a baby anymore. We had so many conversations and arguments where he was the mature one, the one imposing the realities when I needed to see them. We fought a lot but also happened to laugh twice as much as you can see on the following video (You know you wanna watch it). I know it is not vlogging but that's almost it no? Hope you like it and not laugh to much at our faces, just a little bit is allowed.
Lots of love always,
Neguine