Just back from the most intensive body combat sesh possible (at least for a saturday) and because I know I am speaking Chinese to some of you: Body combat is the art of looking retarted during an hour by punching and kicking in the air.
Somehow, I am not as self-conscious as I was 8 months ago when I first started. Because now, I release. The stress, the fear, the anger, the pain and even the happiness. But I also somehow, grow far from being able to express all of those feelings like I used to before I started. Instead of yelling, I punch. Instead of crying, I kick. Instead of exploding, I punch-kick. I guess, I'm getting tougher in more than one sense.
Don't worry I am not changing into a complete dude, most of days I will wake up and pull out dresses and more girly pieces, I am even rocking dark lips from time to time. My style has definitely grown to be way more feminine during the last months: I feel like somehow It has changed as much as I have. But somedays, it just doesn't come that naturally to be all grown up and dress like the woman I feel I have turned out to be. When that happens, my masculine side seems to take over and I go to Darius' (or baby bro) closet and grab something to wear.
And it makes me feel so good, like some sort of badass. Like you could tell that I am now addicted to Body Combat. Like a bomber jacket makes me stronger than anything else. Like it has a piece of Darius to carry me through my craziest adventures, grey days and happy moments and that, aside from punching in the air, is definitely one of my favorite feelings in the world .
Lots of love always,
Neguine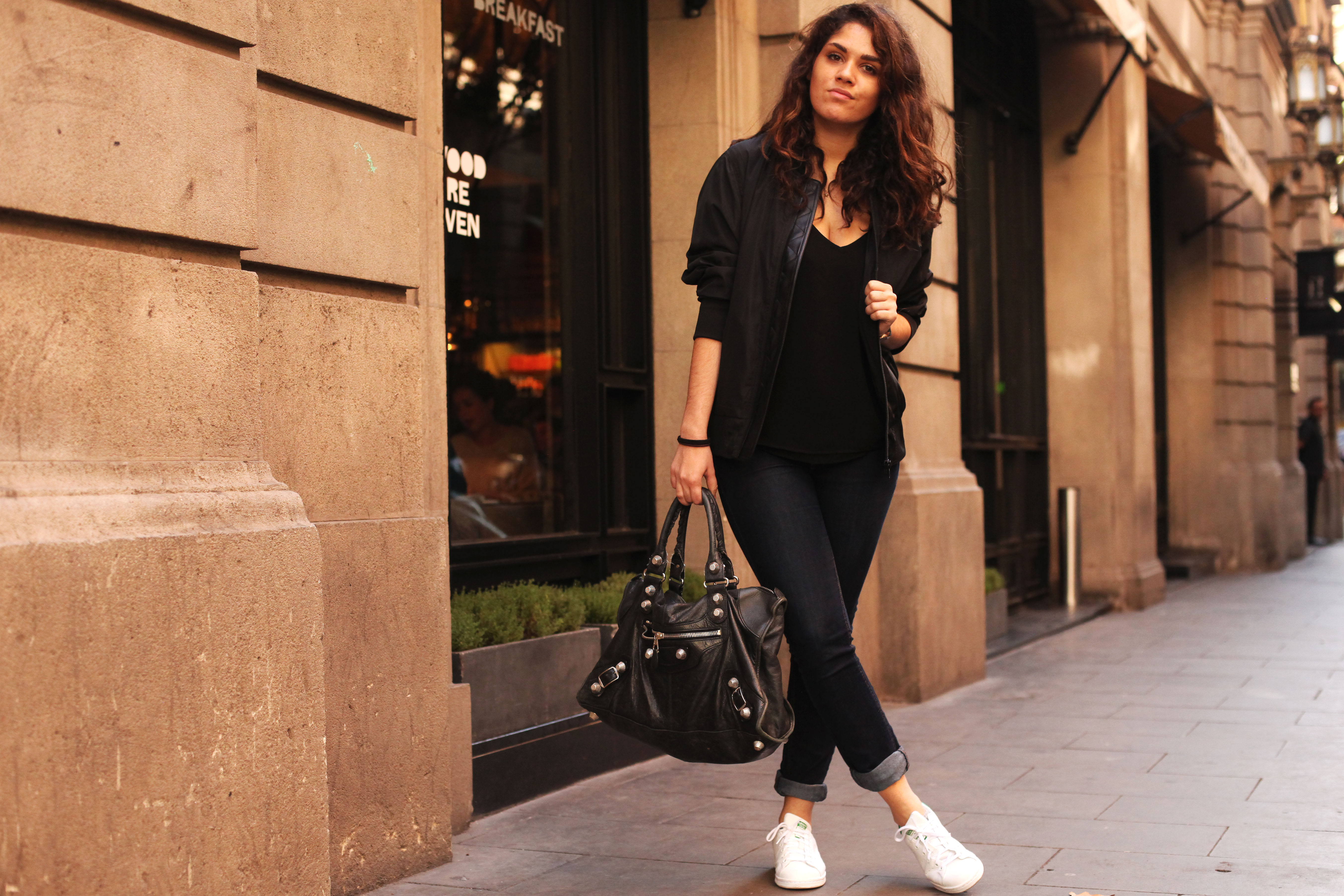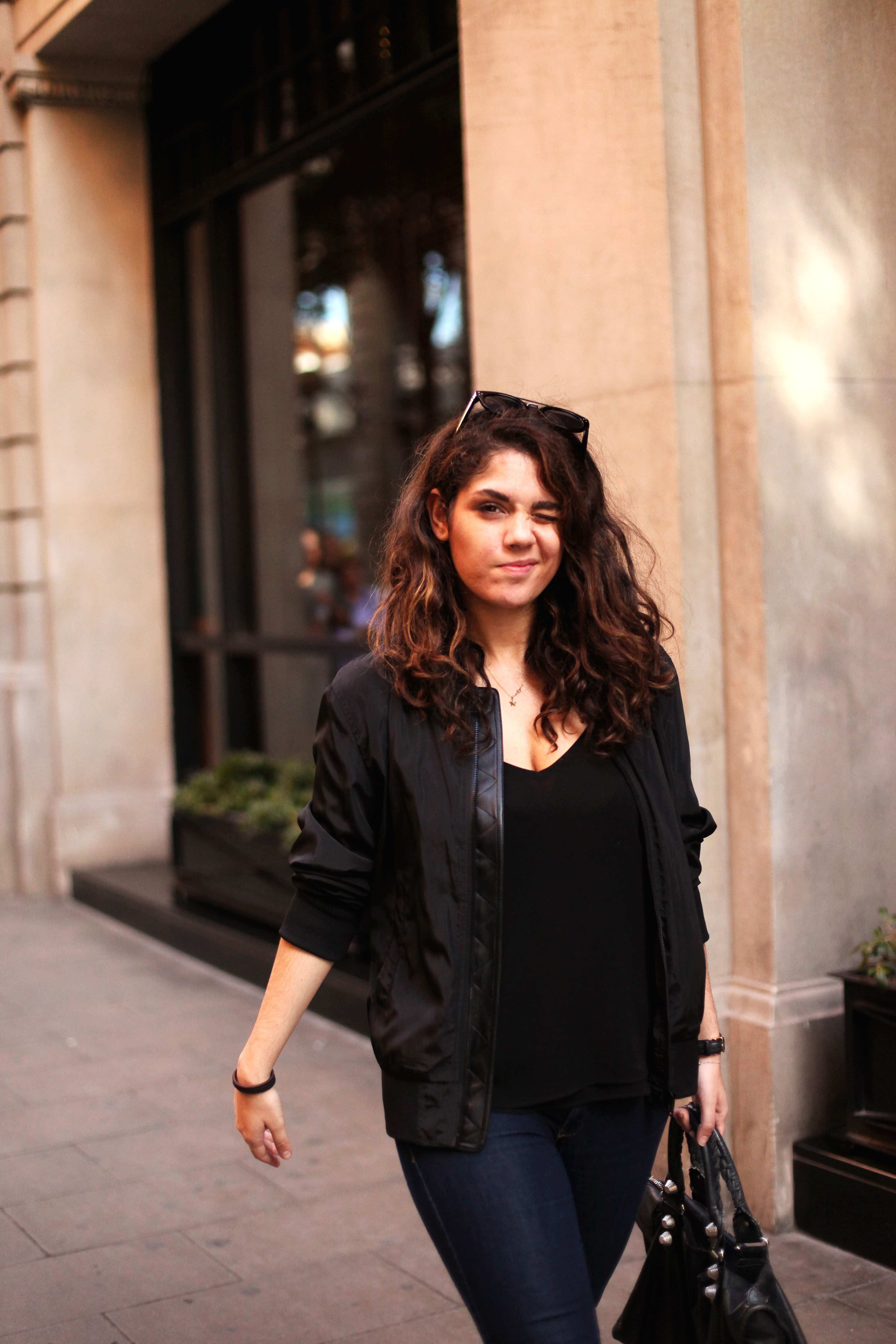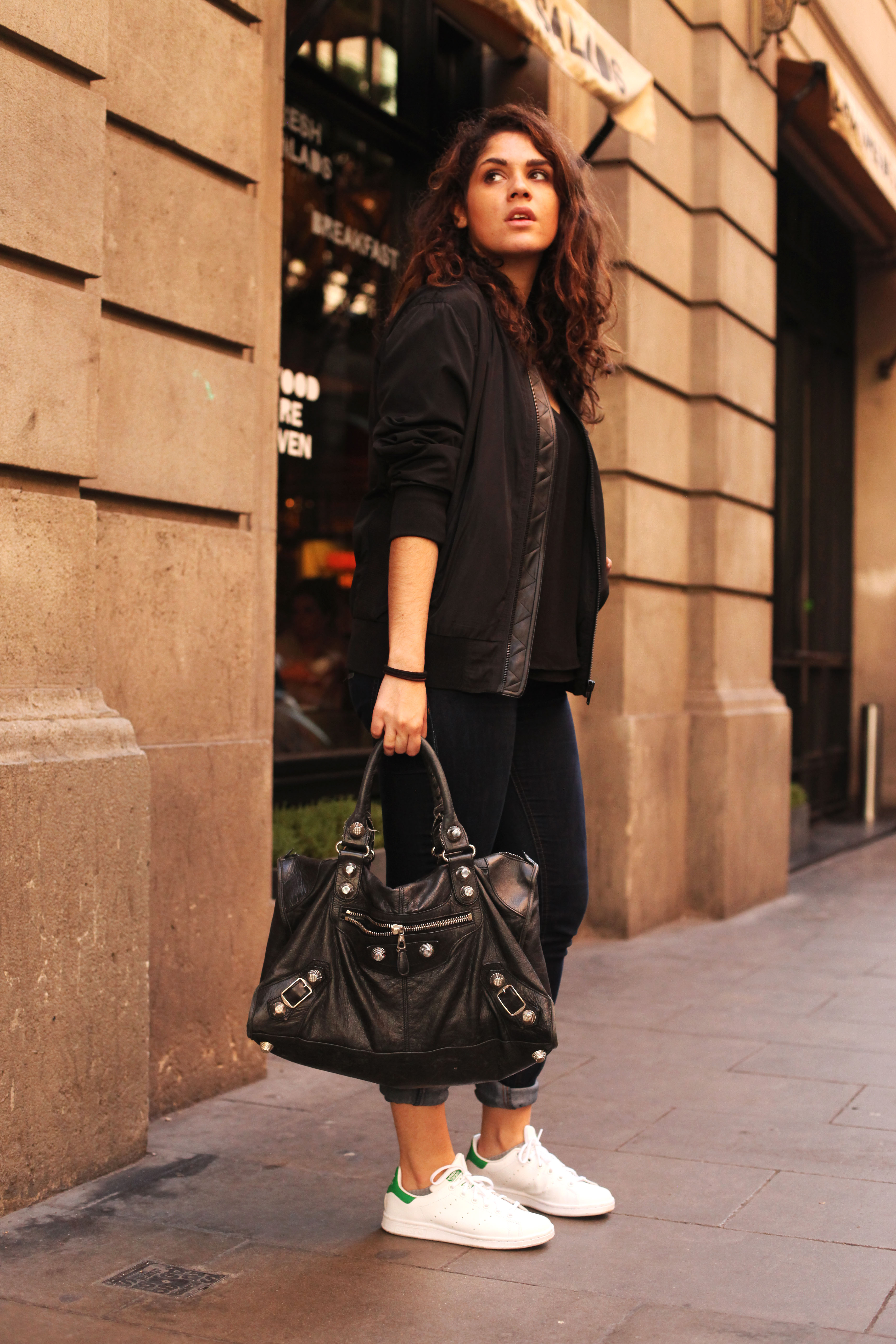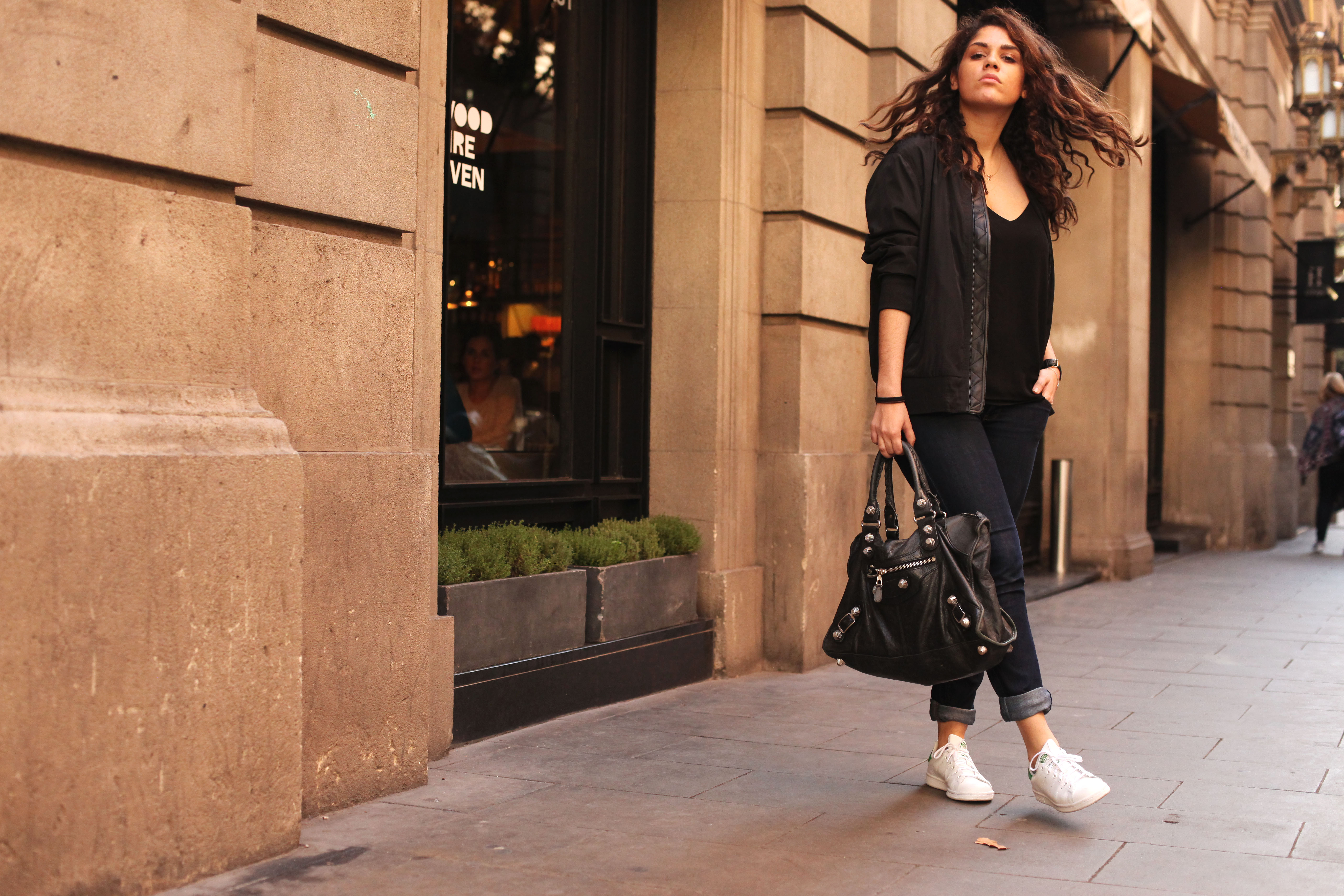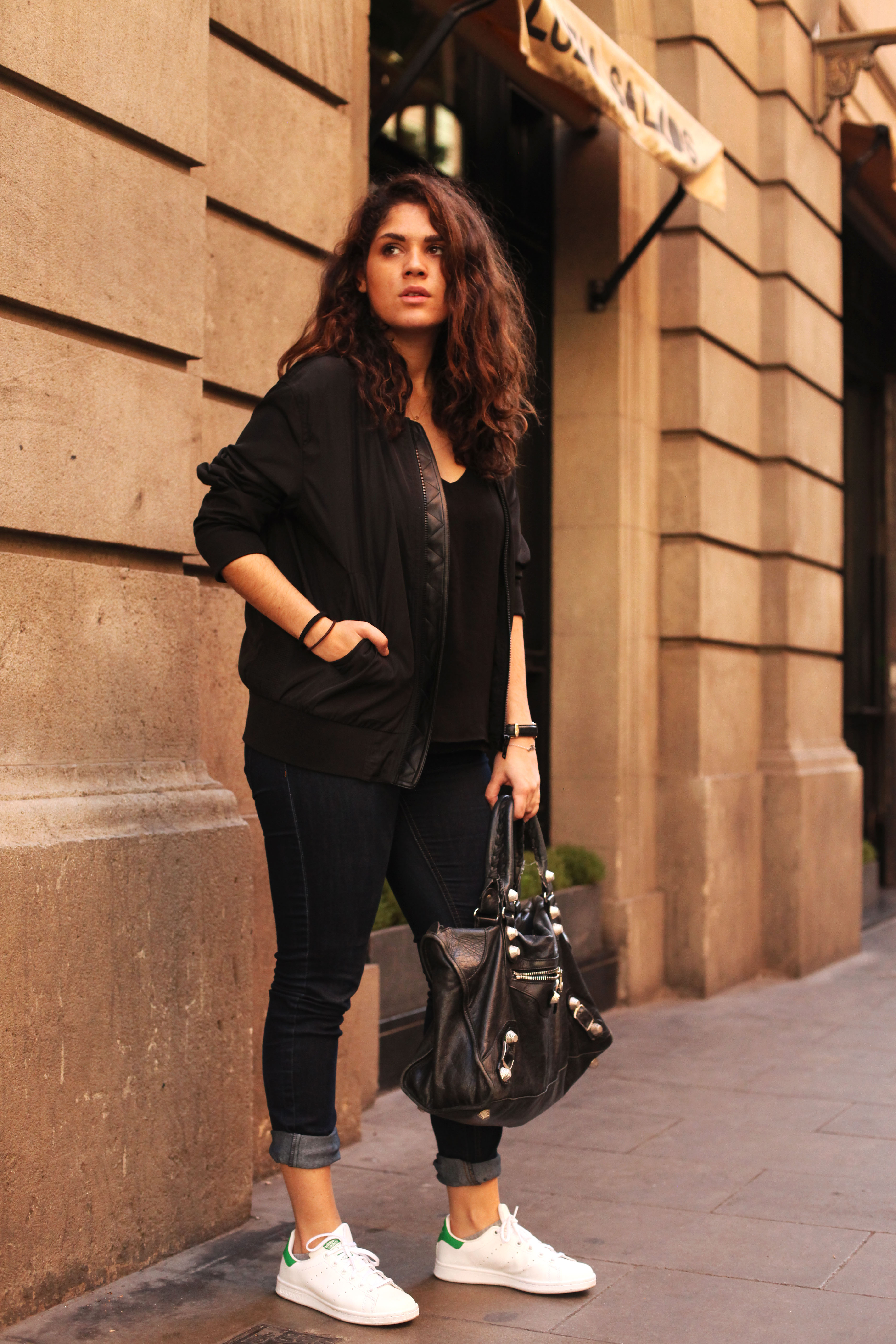 ---
TODAY I'M WEARING: ZARA bomber Jacket // MANGO Jeans // Zara Top // ADIDAS Stan Smith Sneakers // BALENCIAGA bag
---