It's been exactly one month since I haven't written anything. I try to convince myself that its like cycling, that you can't forget. Or that I took advantage of a very needed break but it feels like something very important has been missing from my life during the last month. This trip to Barcelona has been way more enriching that I expected it to be: I have tanned so much that you could say that I went to the Maldives, paralyzed my hairdresser with the disaster I made by cutting my own hair and therefore fixed it (FINALLY; THANKS GOD), bought as many pair of shoes I currently had in Canada and bankrupted at Zara's semi annual sales.
Barcelona isn't home anymore, yet it felt so good to be back. At the beginning drove me crazy, somehow it was like I went to bed six months ago and woke up in july. Nothing changed, Barcelona was still the same: Motionless while a new me moved frantically to all the places that used to be part of my everyday. The reality hit me so hard, moving was the best decision I have ever taken as I might have gotten stuck in static mood on the long term. I realized that so many things have changed about me while the city was still expecting me to be the same.
And that was exactly how I felt during 20 days: blocked and static. I wasn't able to write, take pictures or do anything related to blogging. It might sound ridiculous, but I felt like I couldn't be entirely me. Like there are so many things I would like to do and say but I was lacking the freedom to actually be that person there. And that frustrated me big time, because I am proud of everything I have created and accomplished. I can't honestly remember the person before this experience because it fills me so much, it's like a superpower I wouldn't see myself live without anymore.
Then, I reassured myself that it was okay. That I needed a reboot. And god I rebooted. I remembered that the most beautiful thing in Barcelona apart from Zara and my Hairdresser , is my people. Between my best friend and my family, I feel like I never lived every second that fiercely. Enjoying the sun on my skin, the sleepless conversation nights, my grandma's food, the bond you can only share with family. I realized that many people support me and follow my journey closely, even the cutest 10 year old you will ever meet. And it made me feel grateful, strong and happy as ever.
This trip was that one thing I was scared of, because I knew I would be in motion yet motionless. On the other hand, it filled me so much I feel brand new. Coming back to the place I now call home, to my new habits, to being this new person I feel proud to be. Somehow I felt constantly exhausted during the last months, that even though I was doing what I love, I wasn't feeling entirely myself. Barcelona made me grateful for Toronto, it made me grateful to have found myself, it made me feel that even motionless, I have never felt so much like Neguine.
Lots of love always,
Neguine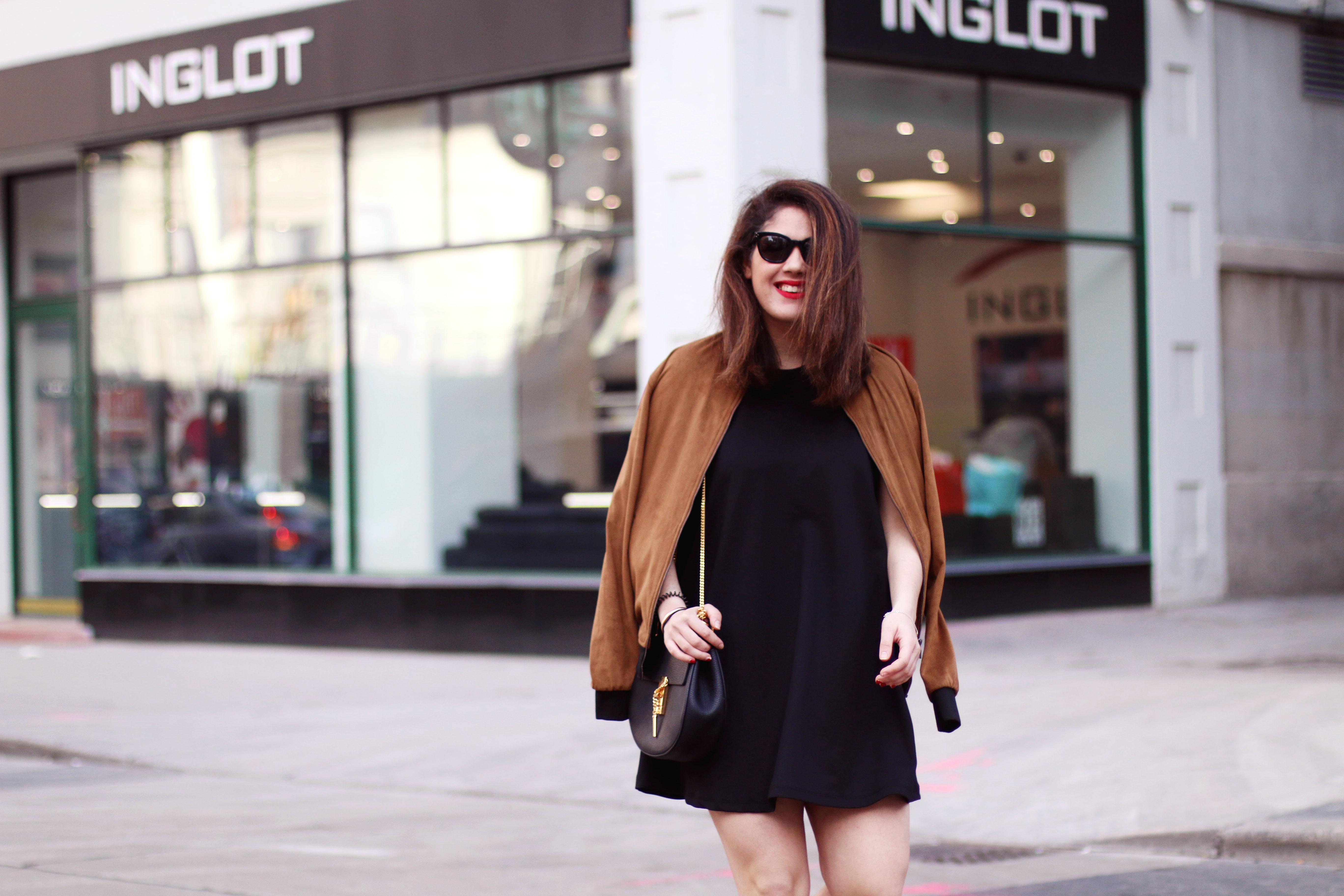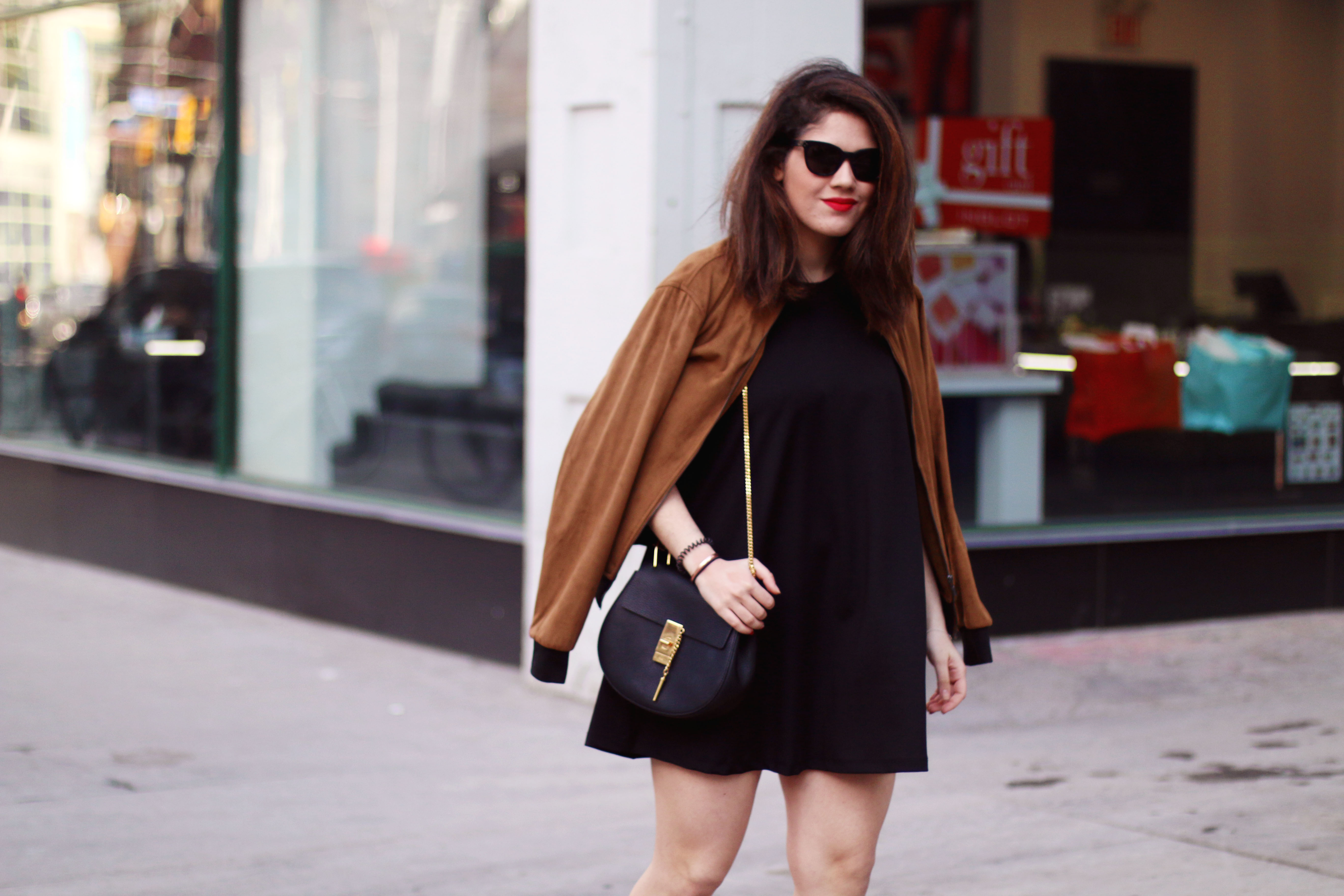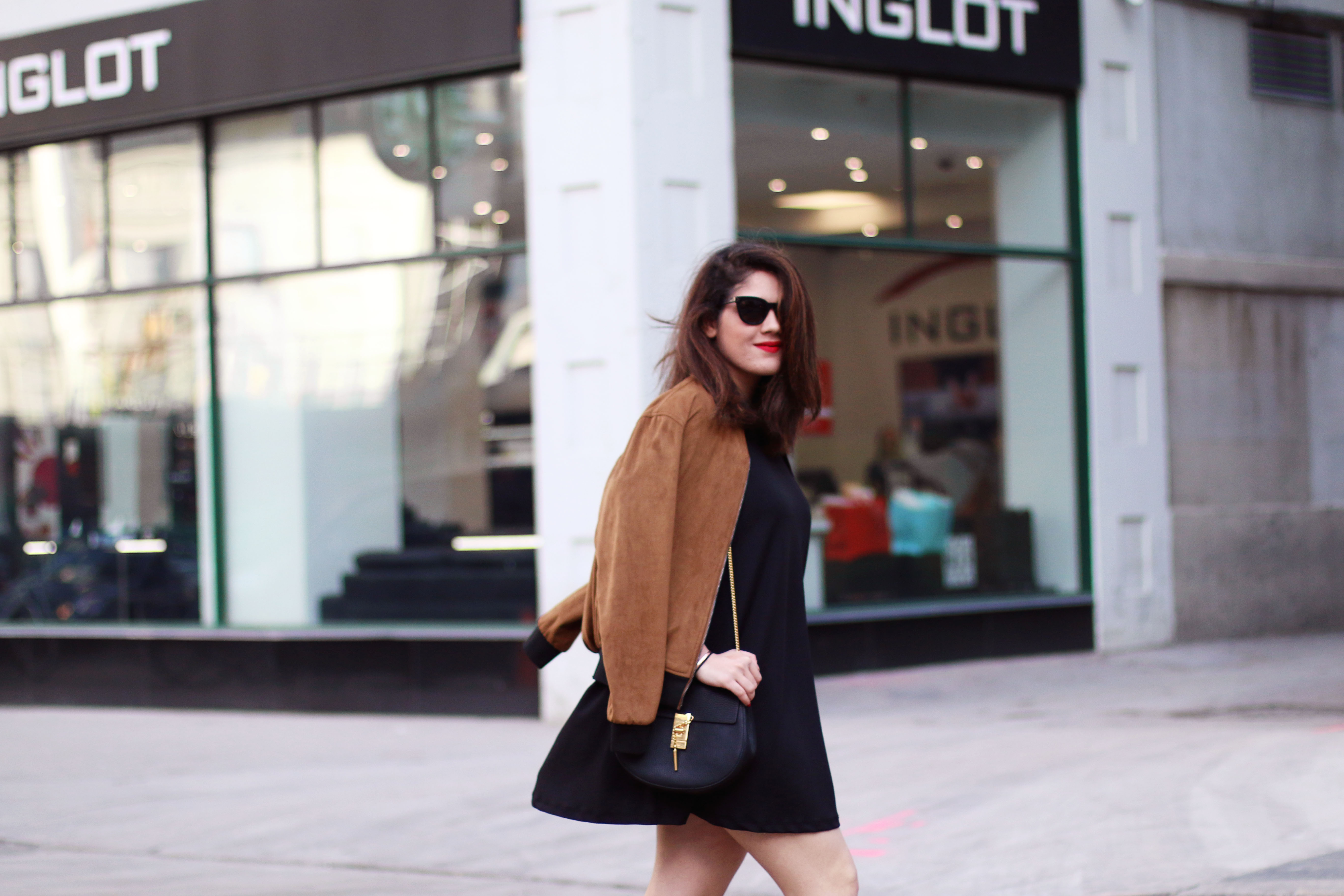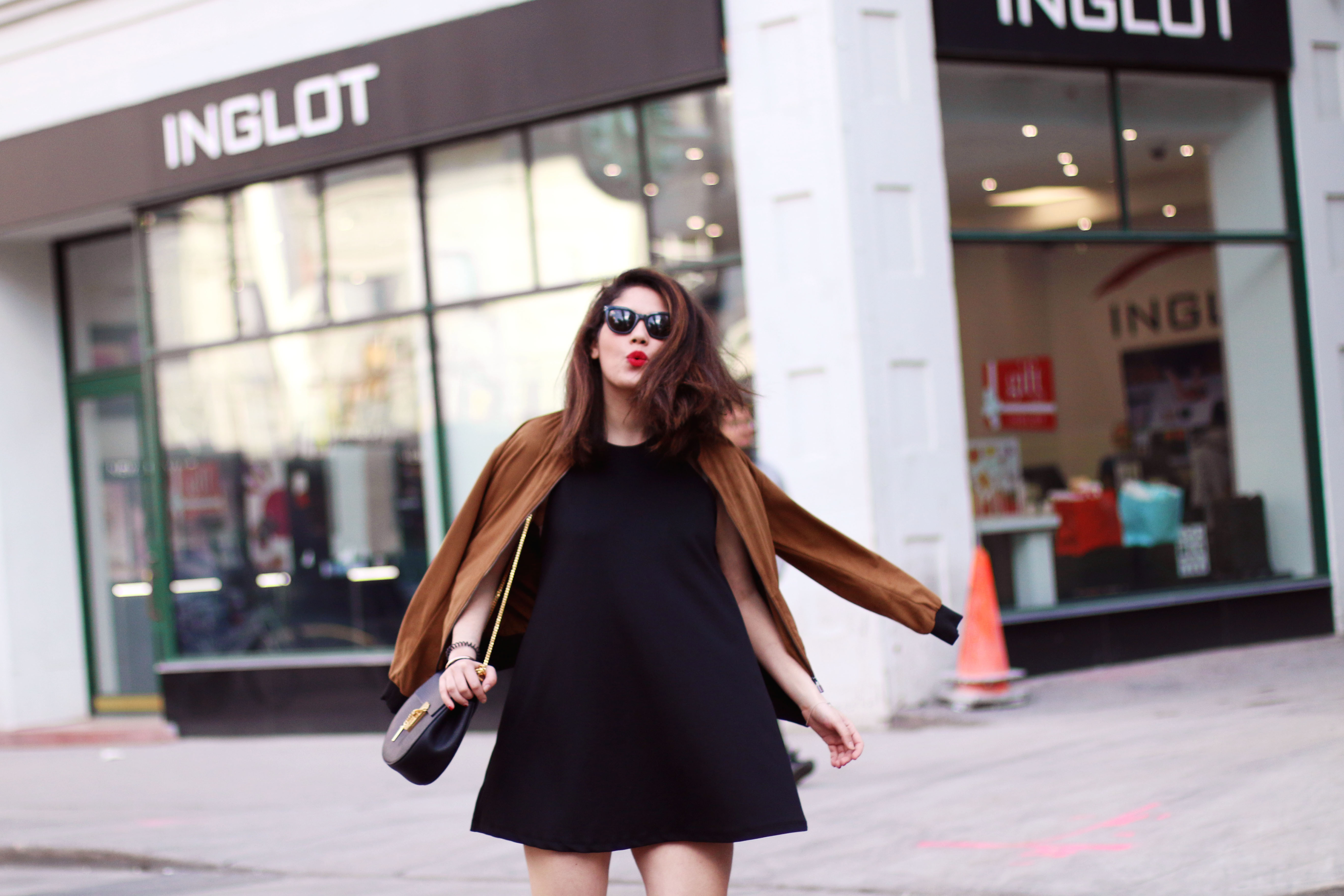 ---
WHAT I'M WEARING: ZARA dress // ZARA MAN suede jacket // CHLOÉ DREW bag // CELINE sunglasses // MAJE boots
---