" If you feel that this is your place, you should say goodbye to the old one and claim it yours" She said.
And her words kept sounding in my head over and over again. I would have never taken her seriously to be honest, but everything she said made sense.
Whenever people ask me where I am from, I sight. I sight because it is so long and unusual that I know I am going to have to explain further. So to make it quick I always say I am from Barcelona and then people just assume I am Spanish to then ask me "But why persianbrunette?". I always briefly answer"Oh my dad is Persian"to which they reply " And your mom is Spanish?". I guess this is one of the disadvantages of being a third culture kid, you have plenty of roots and places you are associated with. And if you are asocial as me, you hate to explain the whole thing. I will to you one day though, maybe.
I always say I am from Barcelona because it is the place where I have grown the most, the place that until now has meant everything to me. You know you go to school, then to university, you go partying for the first time and become somehow independent and that surely leaves some marks on your identity. People always get surprised when I tell them the whole story, they ask me " Why the hell would you come to Canada when you lived in beautiful Europe". The response is simple yet isn't simple to understand if you haven't experienced it: Until now, I didn't allow myself to get attached to any place enough to call it home.
Until I started to feel anxious about leaving for two weeks to Barcelona later this month. It feels selfish because I am so impatient to see my family and best friends (AND ZARA GOSH ZARAAAAA) but there is still this huge part of me that doesn't want to let go. They laughed when I tried to explain saying that " Neg, Calm down, these are vacations that you need" which is probably what you are all thinking when reading this. I guess my problem is I am in between, still calling Barcelona home when I feel differently at the moment. Going there will end up being the realization that its back to being that place I enjoy from time to time and not where I belong anymore.
The realization that Paris will always hold my childhood and Barcelona is attached to the people I love the most but Toronto is somehow attached to me.
Lots of love always,
Neguine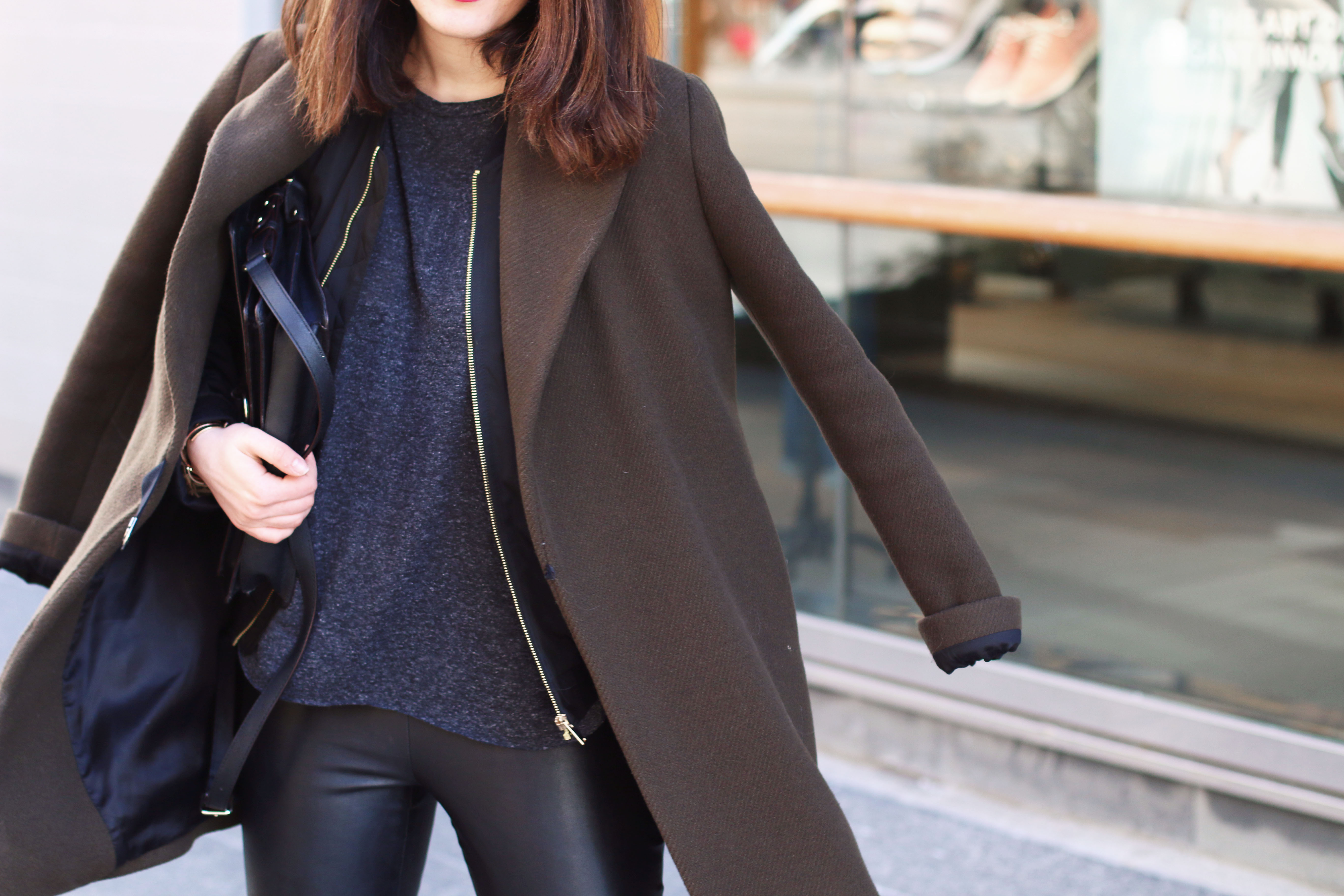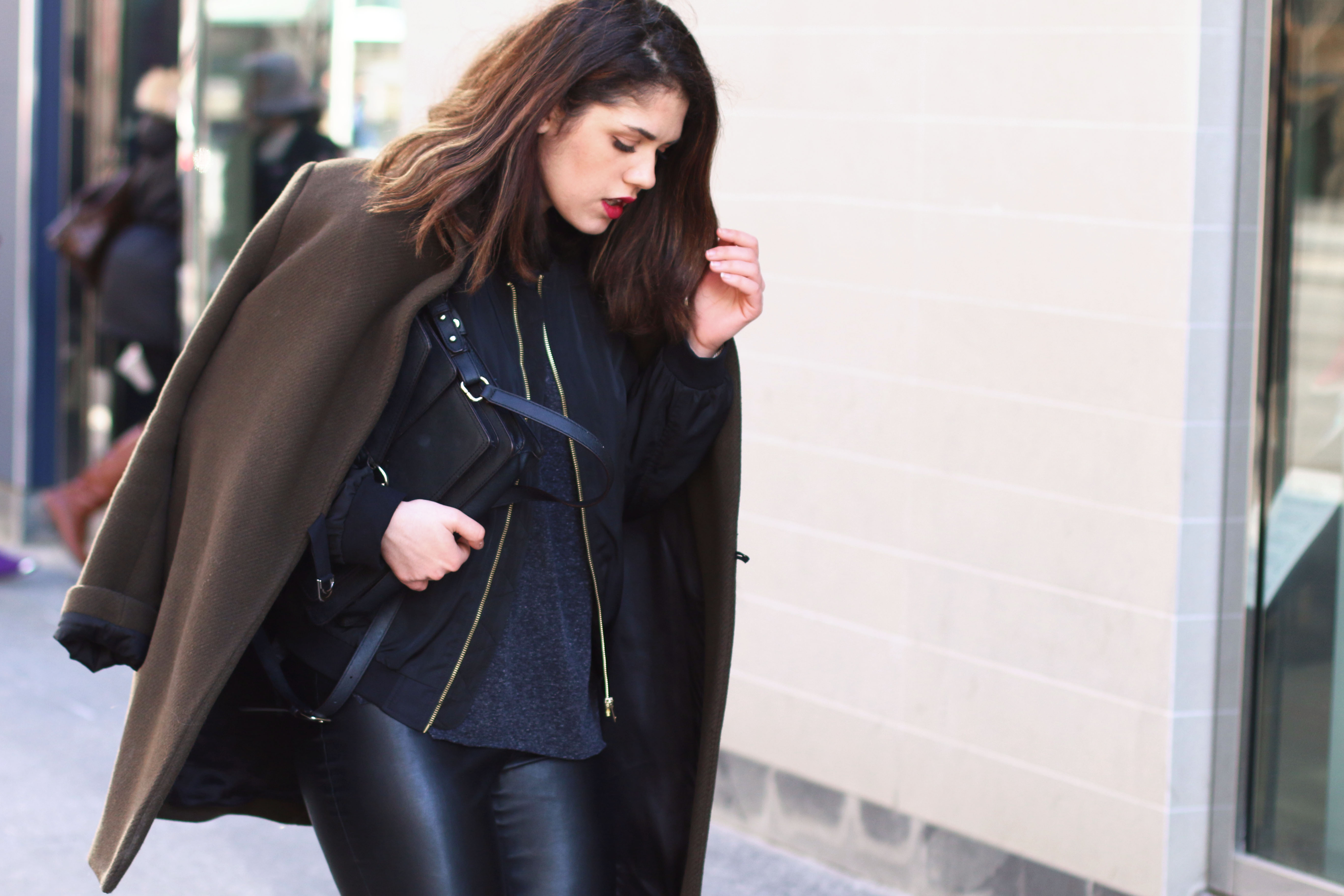 ---
WHAT I'M WEARING: ZARA bomber jacket // ZARA pants // Zara tee // ADIDAS Stan Smith // REBECCA MINKOFF bag
---
All Pictures by Darius Boustantchi