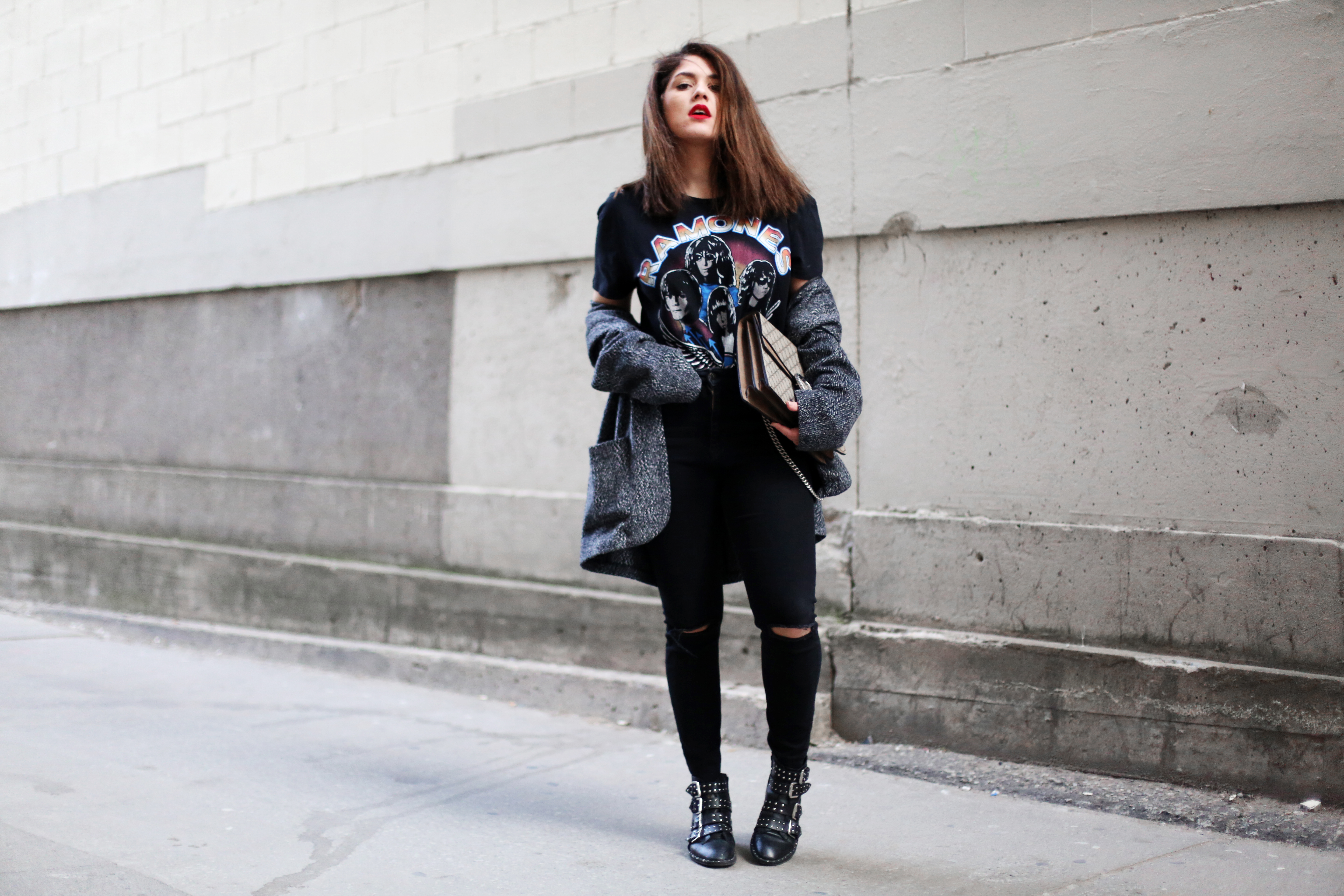 Two days ago, I came home over-excited with two Zara shopping bags in my hands. Baby bro looked at me with the usual smirk and asked me " what the hell happened here? I thought we said no more clothes?". I smiled guilty and tried to explain that every time I came out of the fitting rooms, another beautiful piece happened to show up on my way. Final result: 3 trips to the fitting rooms and 4 new Zara pieces, ditto the exact reason why I try to not shop anymore. In my bag, a few expected pieces and a winner, this badass Ramones tee. While I jump all over the place by how cool this tee-shirt looks on me, Darius asks "Can you sing a Ramones song to me?". I try my hardest to remember and end up mumbling "What I like about you", which for those of you who are as clueless as I am, is clearly not a Ramones song. It takes two seconds for Darius to laugh out loud with a facial expression that clearly says "BUSTED".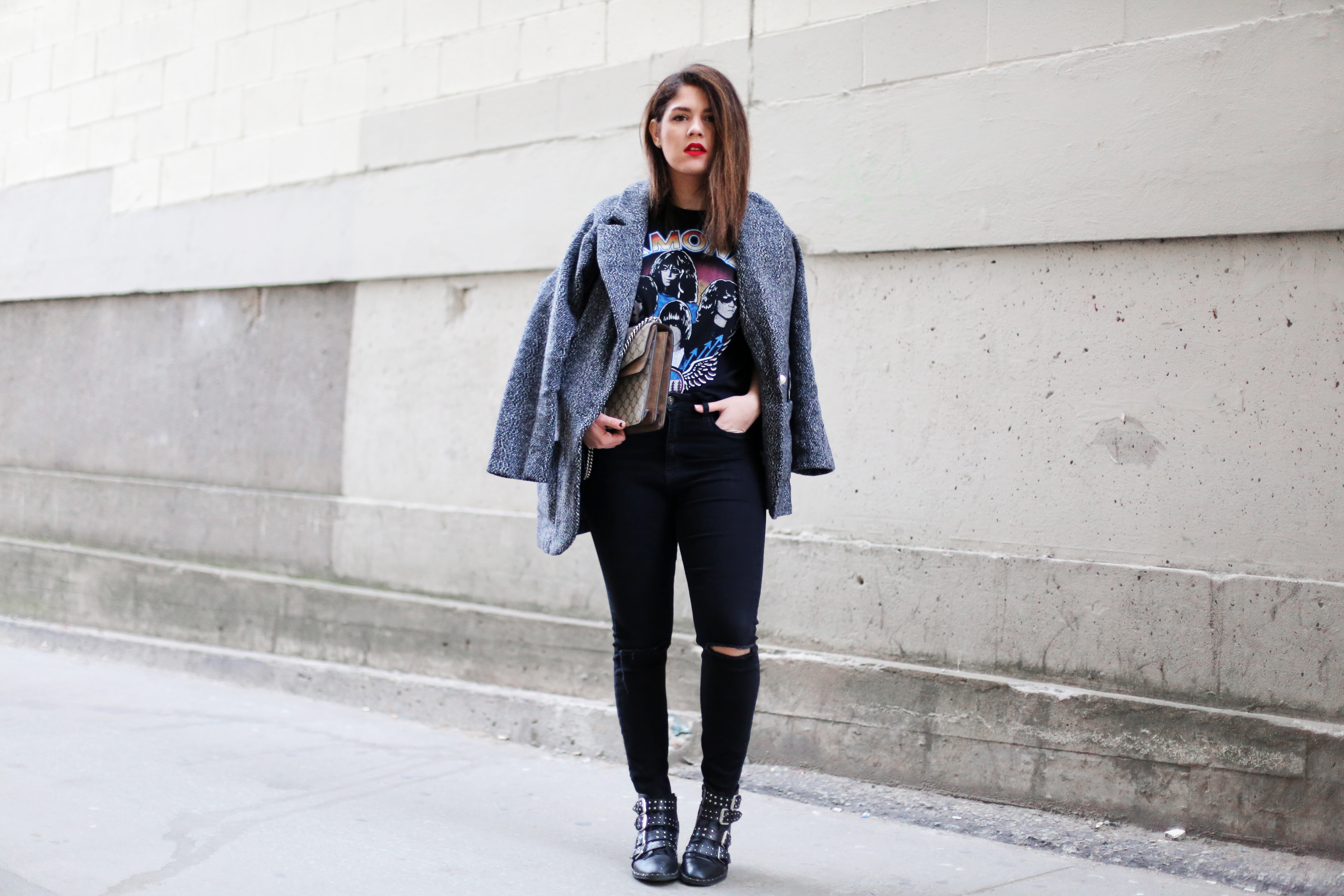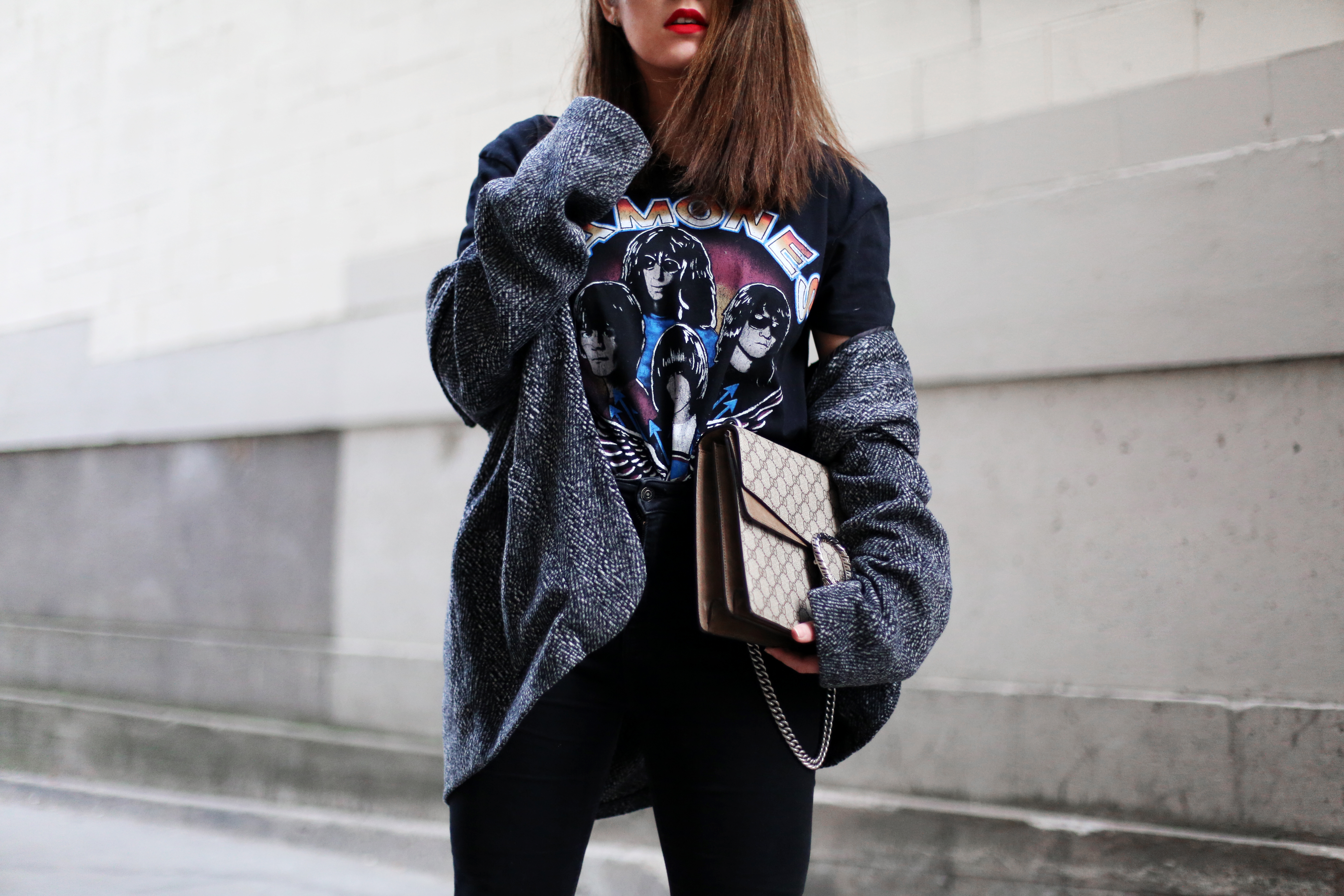 ---
HOW I STYLED IT: These tees truly give you the cool factor that a plain outfit can easily lack. You can easily feel like a rock star with these but what truly makes me feel like a badass is combining the edgy pieces with more elegant pieces. It creates a nice contrast and gives an unexpected twist to your outfits. This blazer is my new fave thing in my closet, it is slightly oversized, preppy and so comfy that I haven't worn anything else for the last three days.
---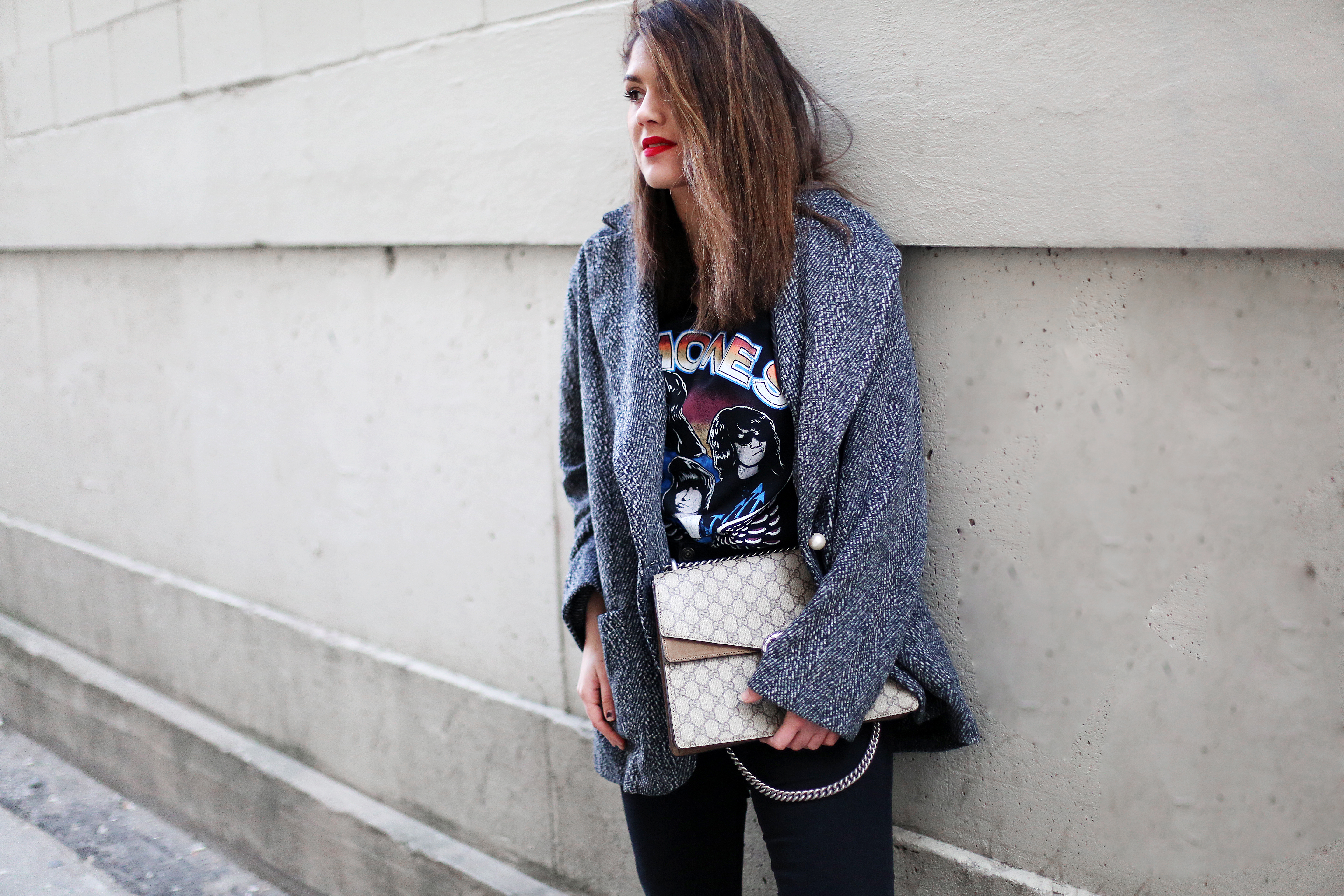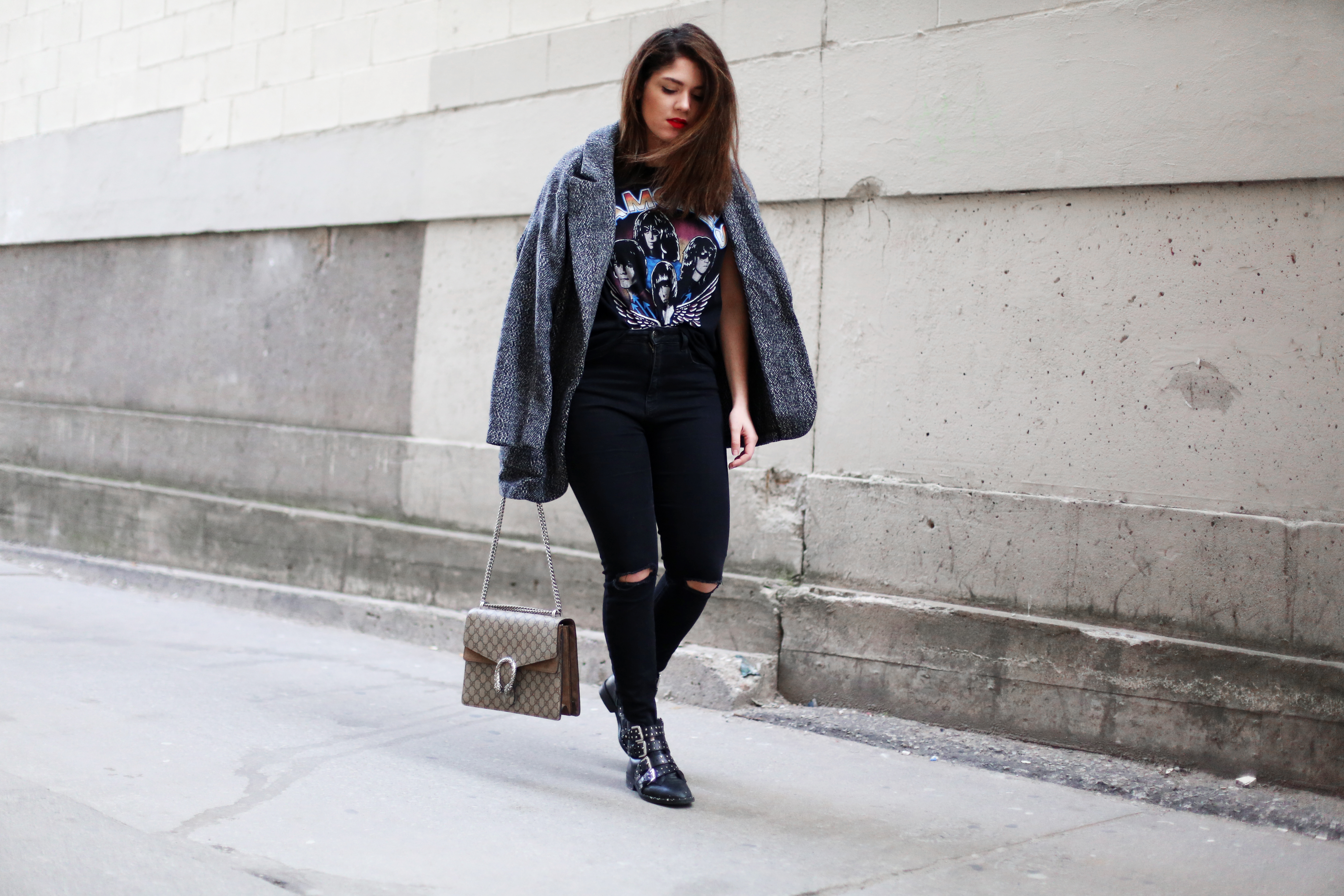 So did I ever listen to a Ramones album? Nope but I do know a song or two after spotifying to desperately prove to baby bro that I can sing a song of theirs. I guess that's the one thing about following trends, 80% of your Instagram feed ends up wearing tee-shirts of groups they never ever heard about. That's primarily the reason why I stayed away for a while, I wanted to find the shirt of the group I listened every song of. The group that made me jump, dance, cry and dream. The group that stole your heart is who deserves to be on it, Right? Yes and No. I truly believe you should be wearing what makes you feel alive, something that makes you feel good, something that gives you the attitude we often lack. Say whatever you want but we all know that a good outfit day truly brightens your day. And this shirt, did just that. It gave me the exact same emotions their music would have if I was a fan of theirs. It reminded me that it's truly not about what you wear, it's about how you wear it. So no matter what it is for you, chokers, rock band tee-shirts, ruffles or pink. Wear it like you mean it.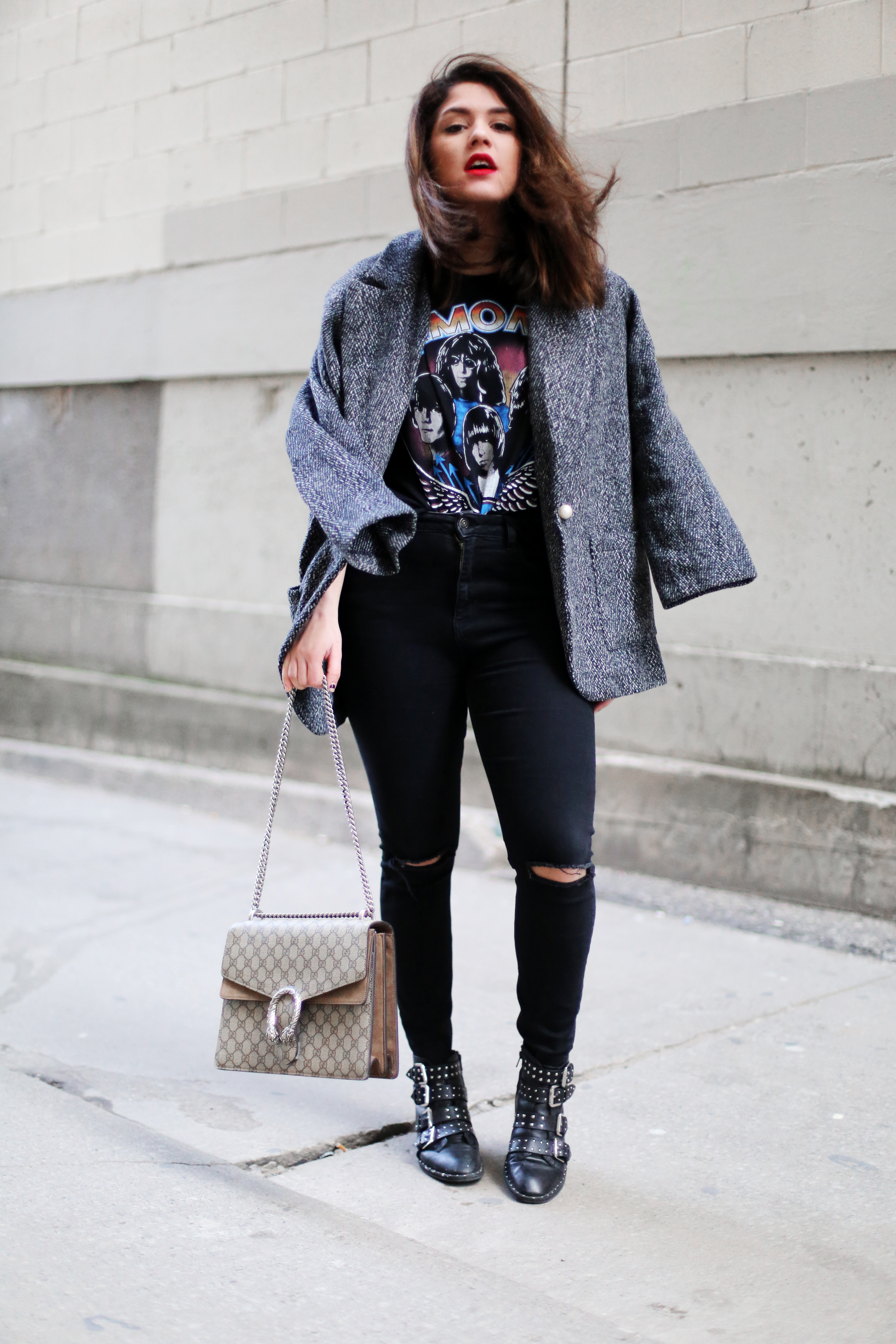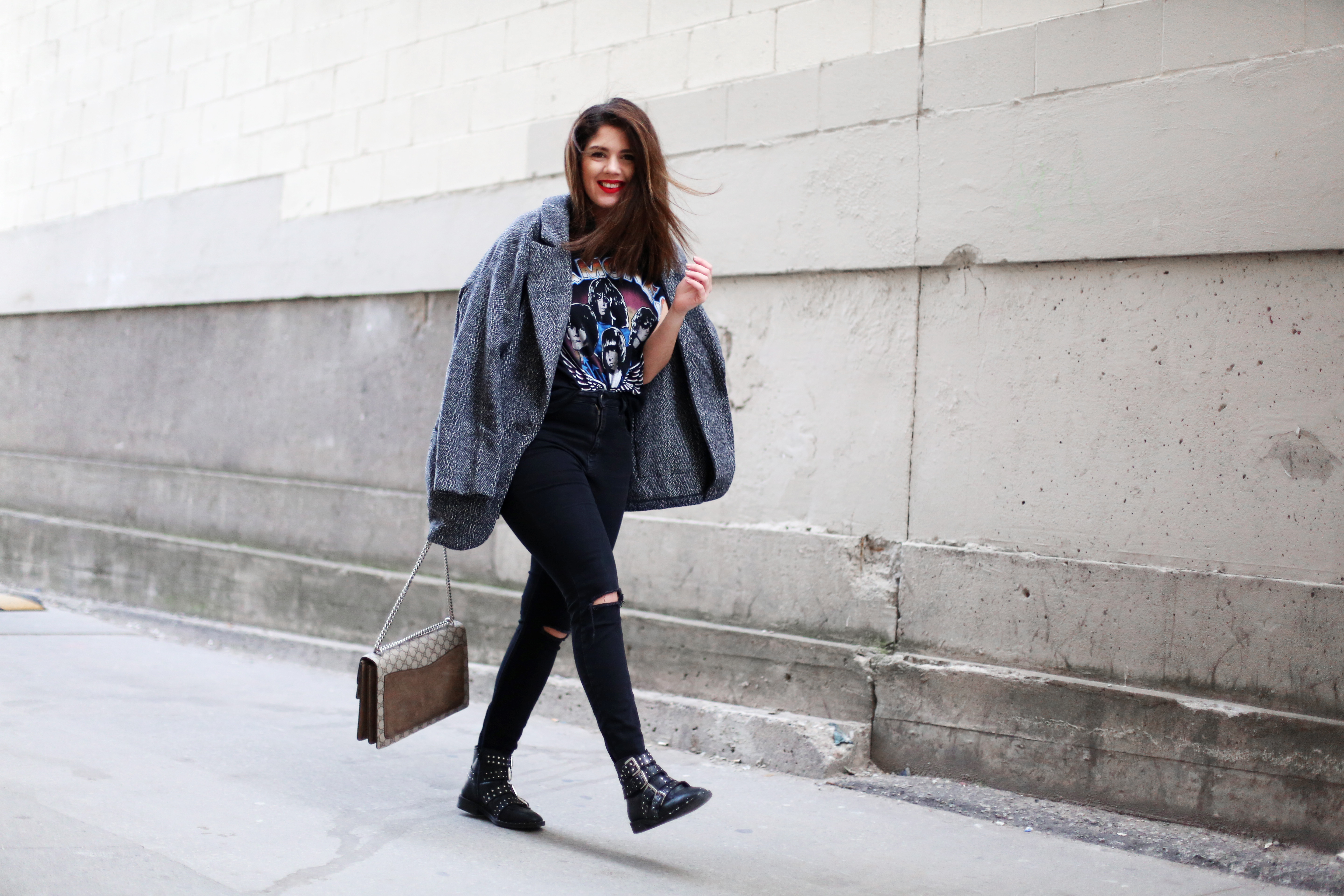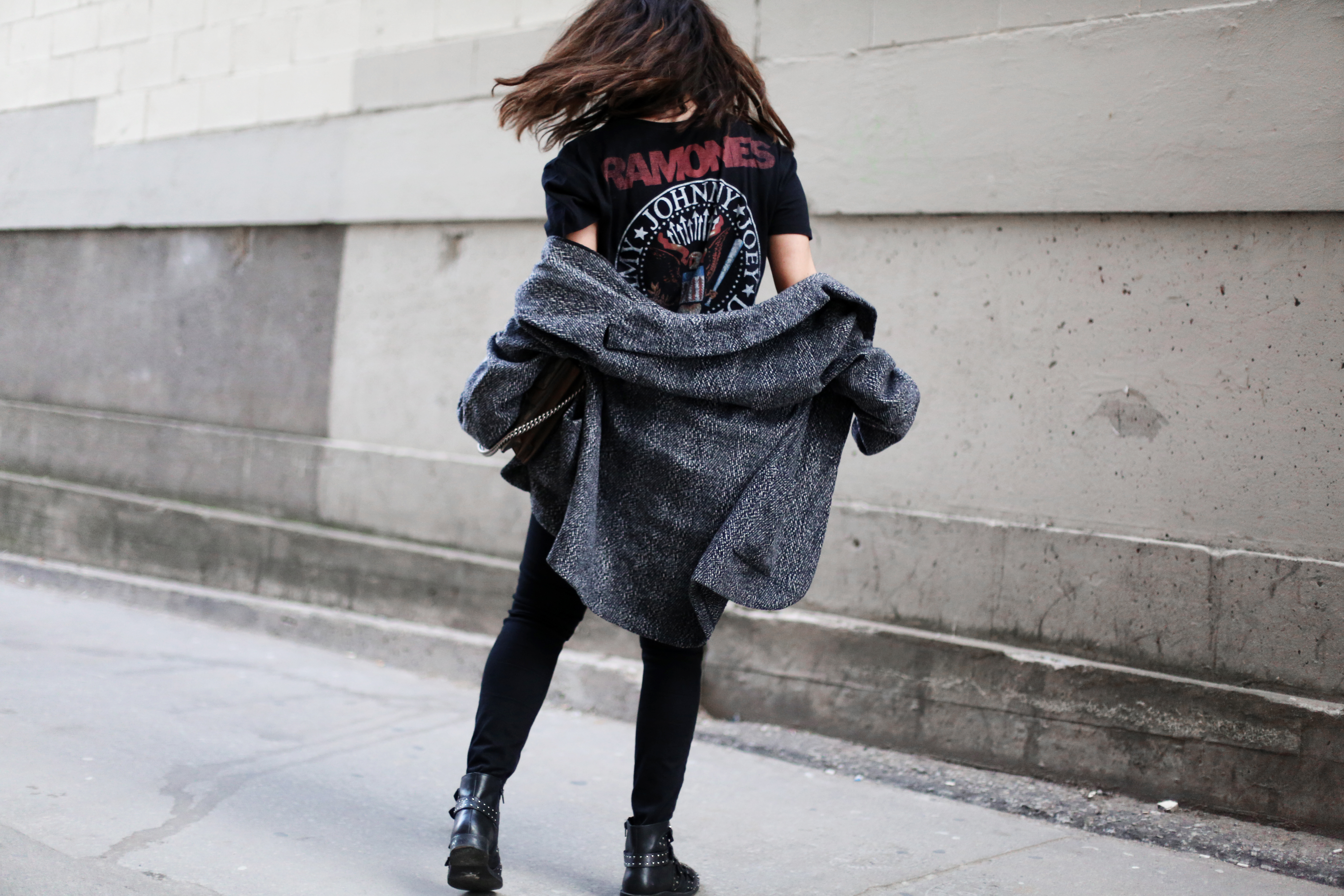 ---
WHAT I'M WEARING TODAY: ZARA Shirt and pantss // SHEIN blazer // TOPSHOP boots // Gucci Bag
---
All pictures by Darius Boustantchi