Exactly 1904 days ago, I was trapped in what would turn out to be the most important journey of my life.
I can still feel how scared I was, how shy I felt, how silly I felt in my braided hair and feather kimono. My parents left me in front of the university pushing me to continue the path on my own, and I felt lost. Looked around me and saw everything but something that I would end up calling home two years later. Because I didn't want to be there, Because I hated the idea of a Business School, Because I already felt like I wouldn't fit, Because I had no clue of the life-changing experience I was about to start. You all know that I have been studying Business for the last years but you don't know the full story behind it, and that's something I have been wanting to tell for a long time.
I was crying over the fact this place wasn't made for me not realizing how lucky I was to course in one of the most prestigious universities of Europe. I didn't picture myself to stay there for 5 years and to be honest, I basically boycotted myself during the first year: not studying, not going to class. I simply wanted to prove that I couldn't make the cut and I perfectly know this sounds SO BRATTY, like I am some kind of spoiled kid. Because honestly, that is exactly what I was. Until everything changed.
After the first finals of 2010, my Dad and I had this massive fight that basically broke our relationship. And after that, I was broken, completely destroyed. I really didn't think I would ever smile for real again, never believed I would grow stronger from this, never believed I could live without my dad. We were best friends and I had always been oriented by him, I was in a business school because it was the plan we had had for years. And I felt lost, like I didn't have any direction anymore: I was surrounded but constantly felt alone. The same year, his brother (my uncle) died, and having always considered him as a second dad, the Summary of 2011 could only be traduced in one word: Pain.
I am not trying to make you feel like I am some sort of victim, that is really not my intention. I Don't want you to pity me in any way but I want you feel that you are able to grow strong from any situation. No matter how hard it is, No matter how much it sucks. You are stronger than anything and if you really want to achieve something, you will.
So here I was, in July with more than 6 exams to repass because I failed them during the year: Not knowing what to do, How to do it, how to grow stronger from this. I was depressed, insecure about my intellectual ability to stay in this school. I felt dumb and numb, like I was failing at life. And there was this very important decision to take: Should I continue this? Should I fight for this education? Should I continue doing what my dad always wanted me to do?
And then there was this very strong reality: This university had required me to be there from 10AM to 8PM mostly everyday, it had become my second home, it had become my only life. It is so sad to say that but Everything was about passing exams, doing group works, struggling with the pressure. My life revolved around school. But it was also attached to so many good things: the best people I have ever met, amazing parties but most importantly we had to be so devoted to our studies that we bonded like nowhere else. The bonds were stronger that they had ever been in my entire life. And it was so curious, I felt like I didn't belong with the place but I belonged with the people. And when I found myself asking whether I should stay or leave, I realized that I survived to all the events that happened that year thanks to that business school. I was so busy with the work, so surrounded by people that my mind was quiet most of the time.
So I decided to fight. Because I could do it, Because I needed to stop thinking, Because I wanted to prove my Dad I was a fighter no matter what but mostly because I owed that to myself.
I didn't repeat any year, I spent my summers in the library and even when it was obvious that I could be thrown out of the school in second year because I had 9 exams to repass: I passed to third year working harder than I ever had in my entire life. To be honest it was tough, I cried so much, stressed constantly but it was the biggest reward I ever had in my entire life. No it's not what I wanted to do, but damn: The people, the experience, the hard work, the exchange, the internship made me grow more than anything else in the world would have. It was the perfect Mix and I truly believe I couldn't have made it anywhere else.
I met what are now my pillars, the most important people in my life. It allowed me to find the person who closed the scars the breakup with my dad left behind. I proved wrong to whoever thought I couldn't make it because everything simply depended on what I wanted and nothing else. It made me see the world, understand that there is so much more out there than the whole Business school shit. And It's like I acquired a second personality because the overall experience changed me terribly as a person, as a friend, as a professional, as a sister and as a daughter. And I am proud, proud to say that this is part of me, proud to say that it saved me, I am proud to feel proud not because I have a business degree and masters but because of the person I turned out to be. I am proud to say that I would take the same decision to start that journey all over again. In fact, it's the one thing about my life I wouldn't change.
So today I say goodbye for good to these five years with a heavy heart. I am sad to say goodbye to a place that felt more like home than my own house. I am sad to never sit again in these rooms, never stress about a presentation again, never read my notes nervously before an exam, never eat one of those damn croissant au chocolat with the best orange juice I have ever tasted in Barcelona, never chill with my friends outside and just lay down and tan with a coffee (obviously) in my hand.
Today, I say Goodbye to you with the sexiest James Bond girl dress and with bright lips because it is just how it should be. I entered as a Spoiled Brat and finished as a Woman. Because it is how I feel: I feel strong, confident, proud and yes sad. Because to me, dear Business School: You have been like the love of my life. You made me suffer like no one else but god how good and beautiful this has been as well.
I am sad but ready to start my new chapter. And that wouldn't have been possible without you. Because  you made me change, you made me grow, you made me heal. And I couldn't be more grateful.
Thank god I would never wear that Kimono Again.
Lots of love always,
Neguine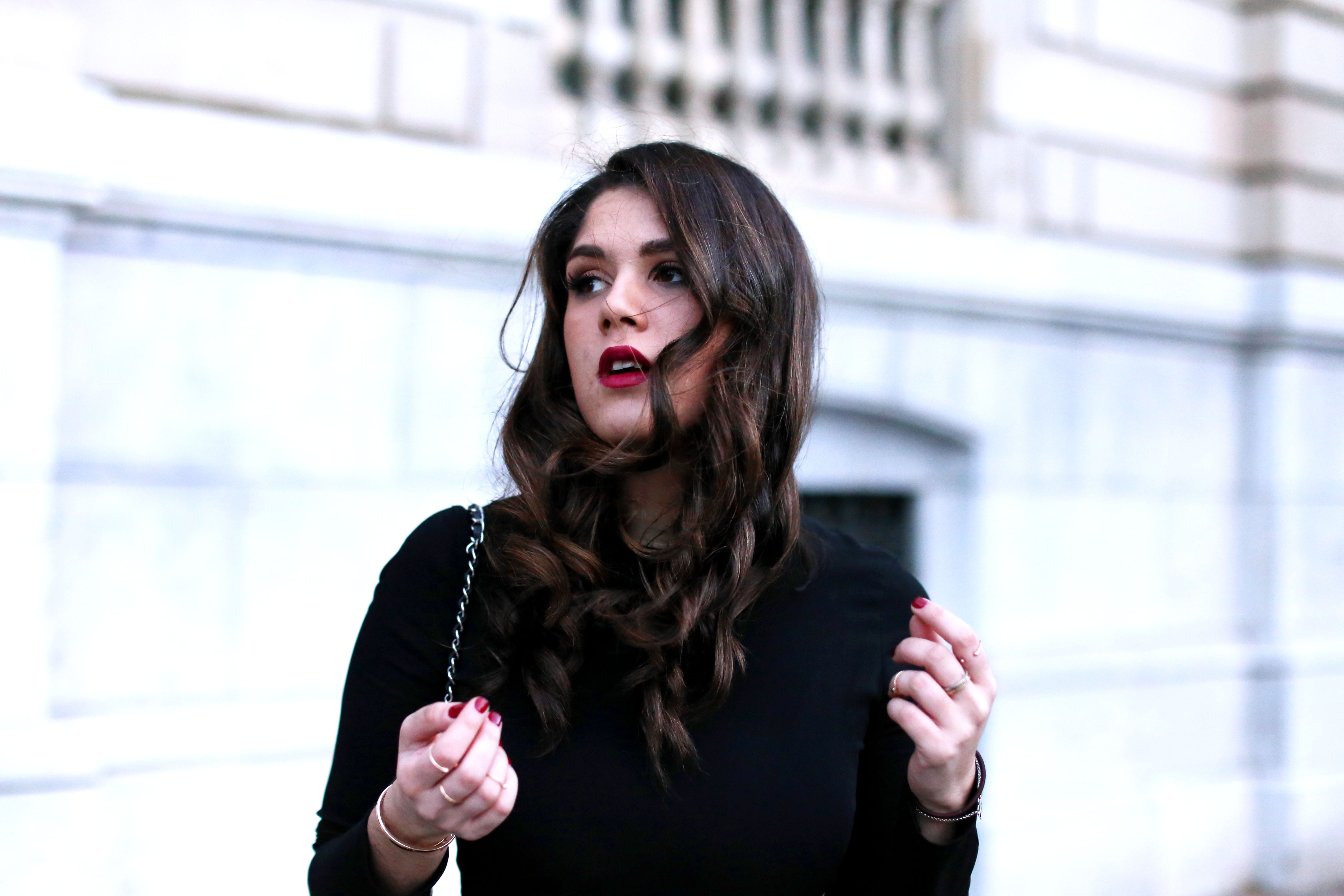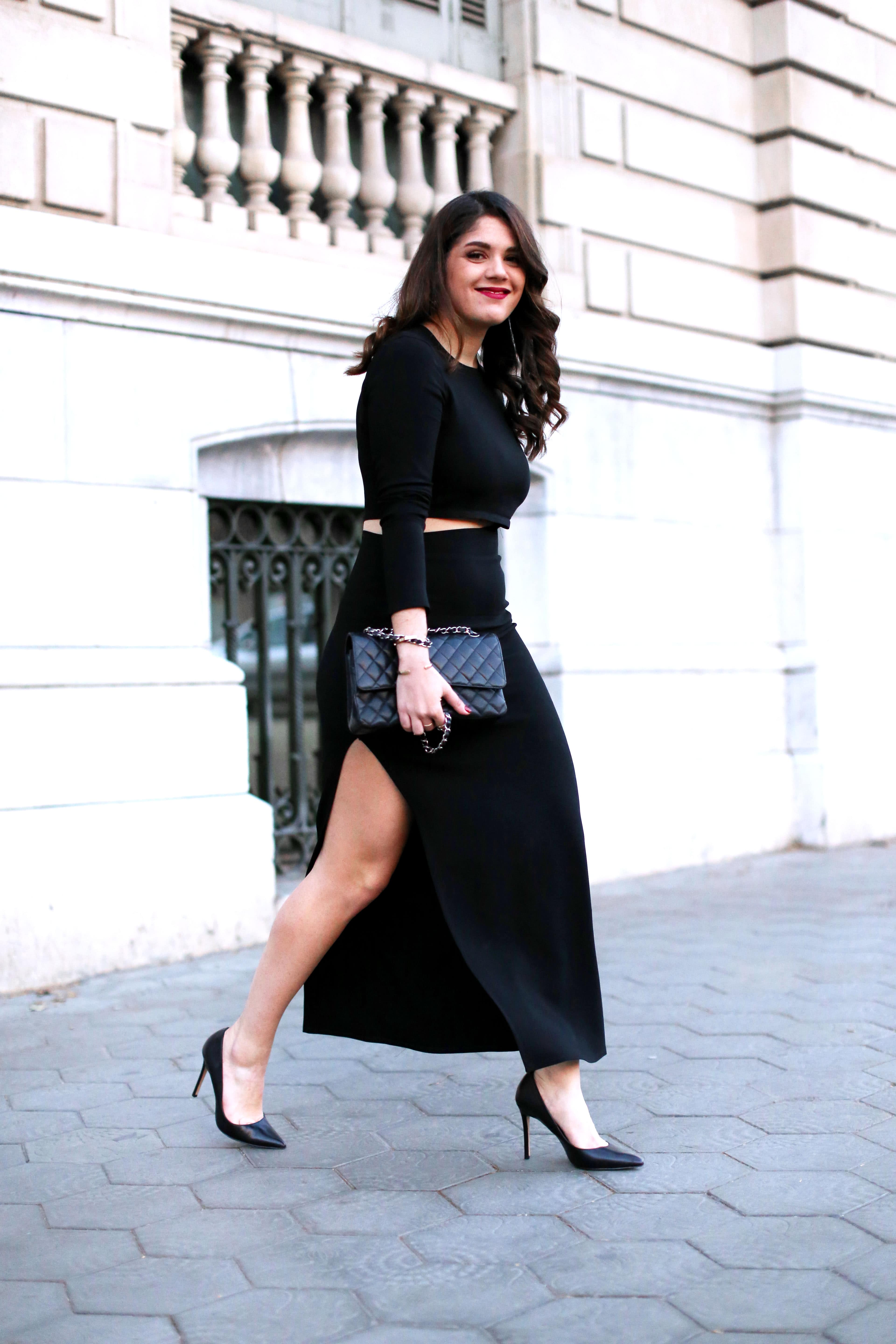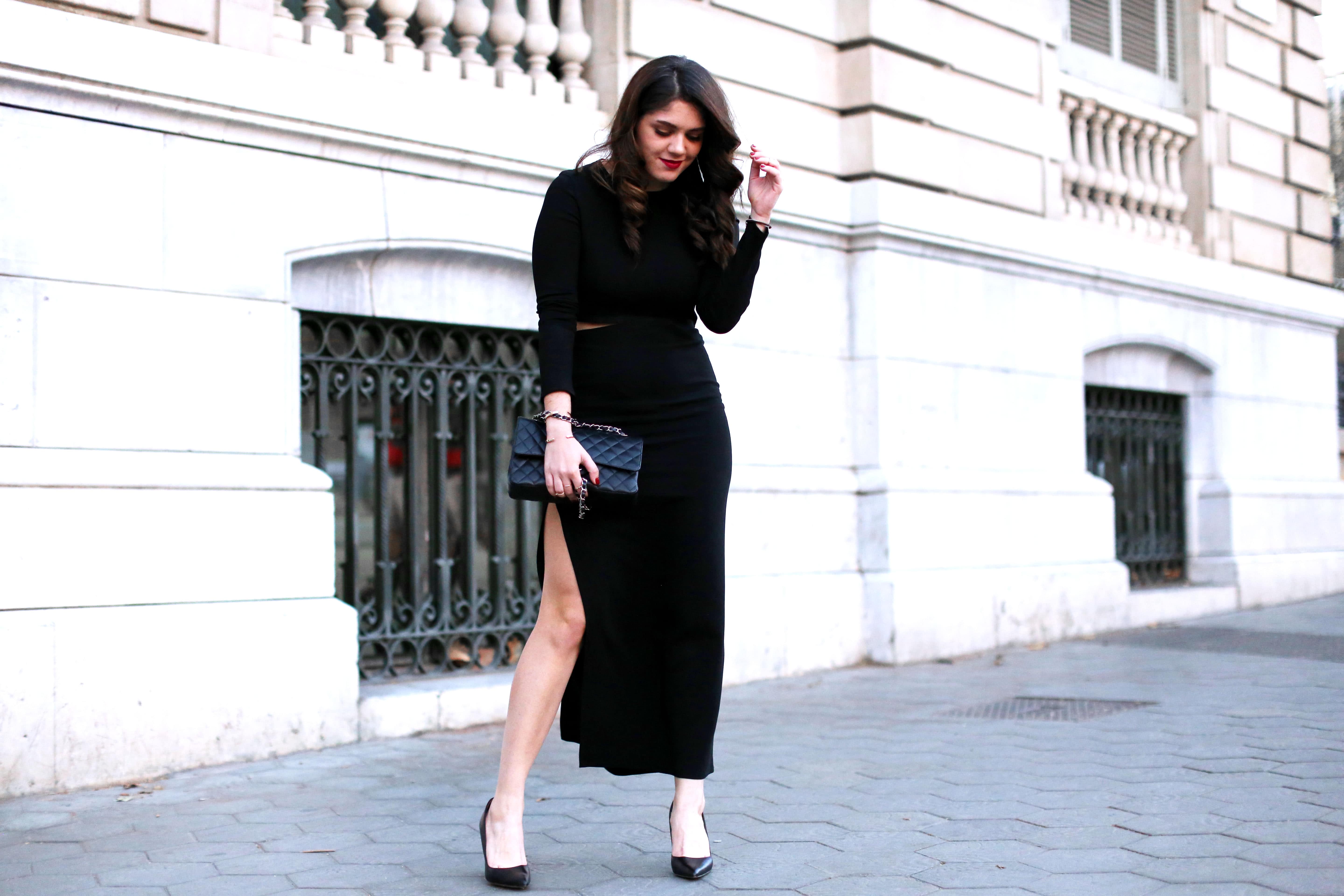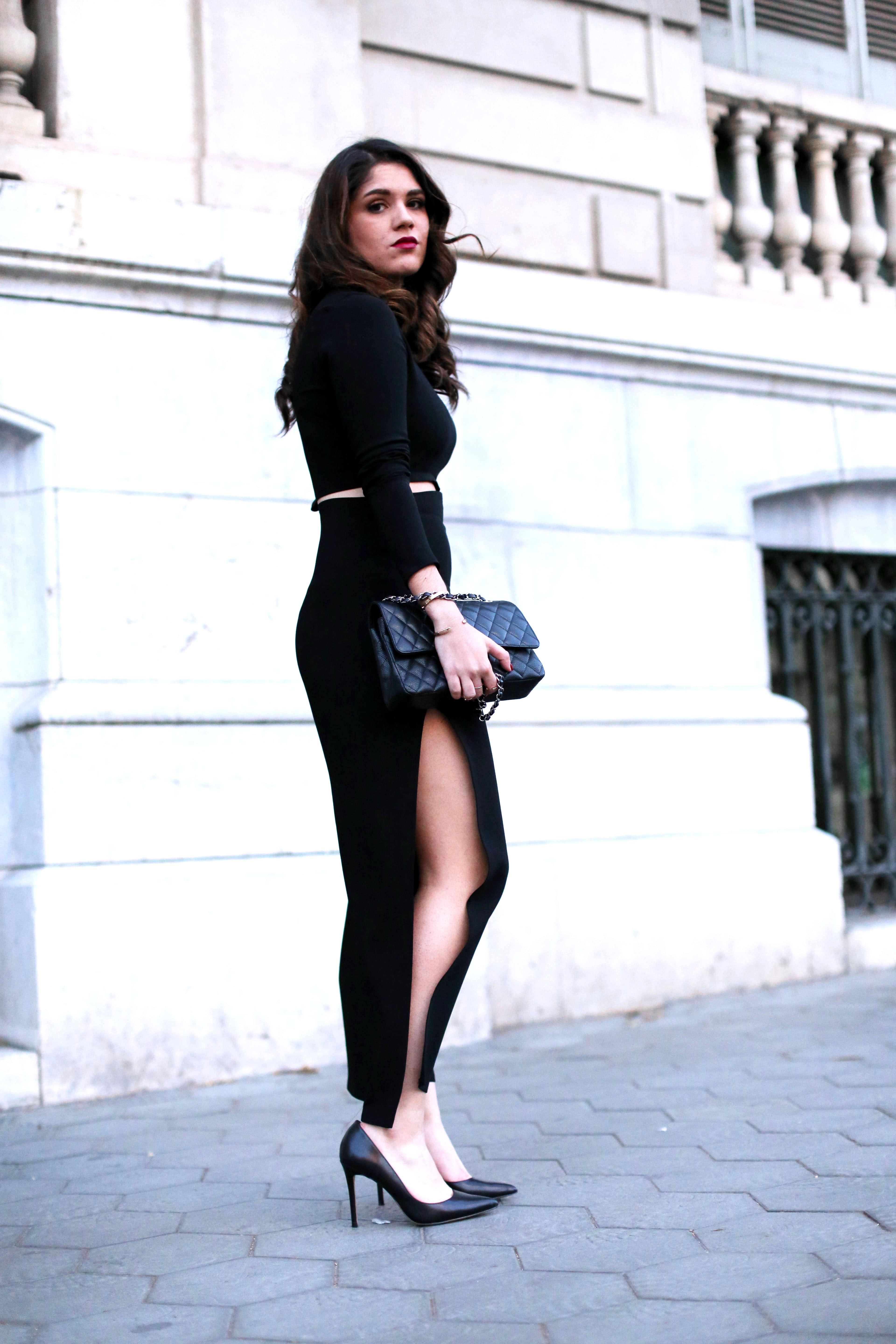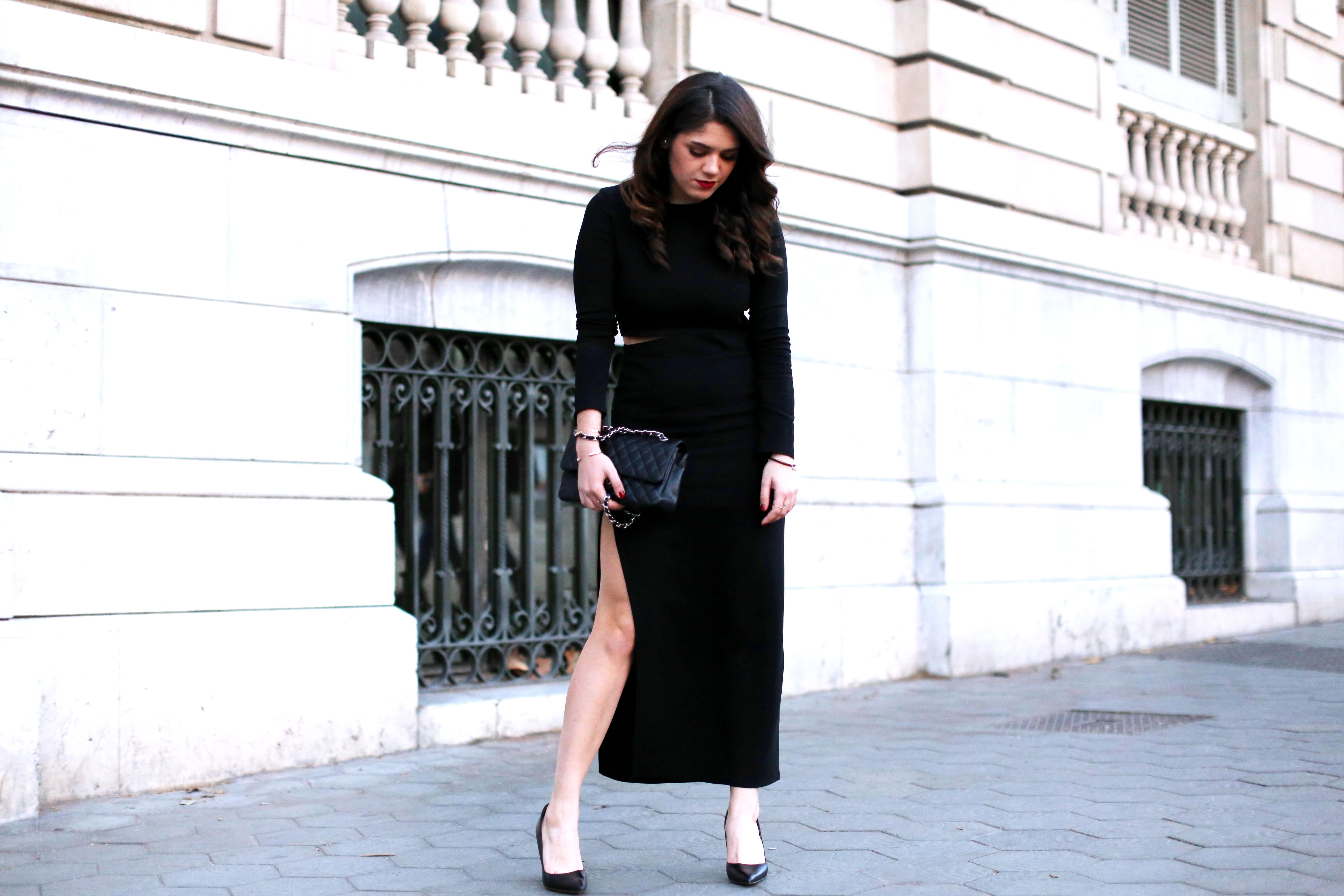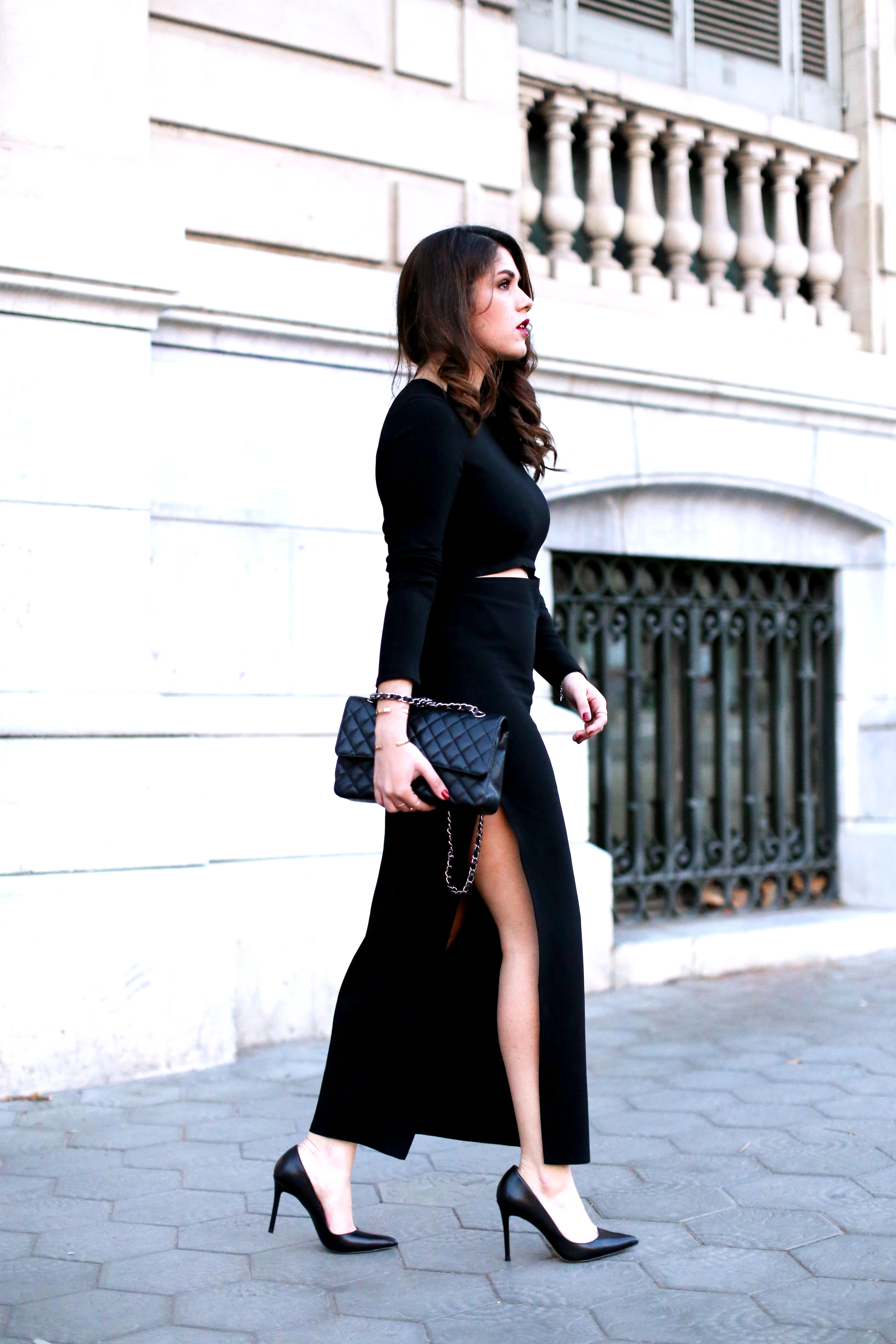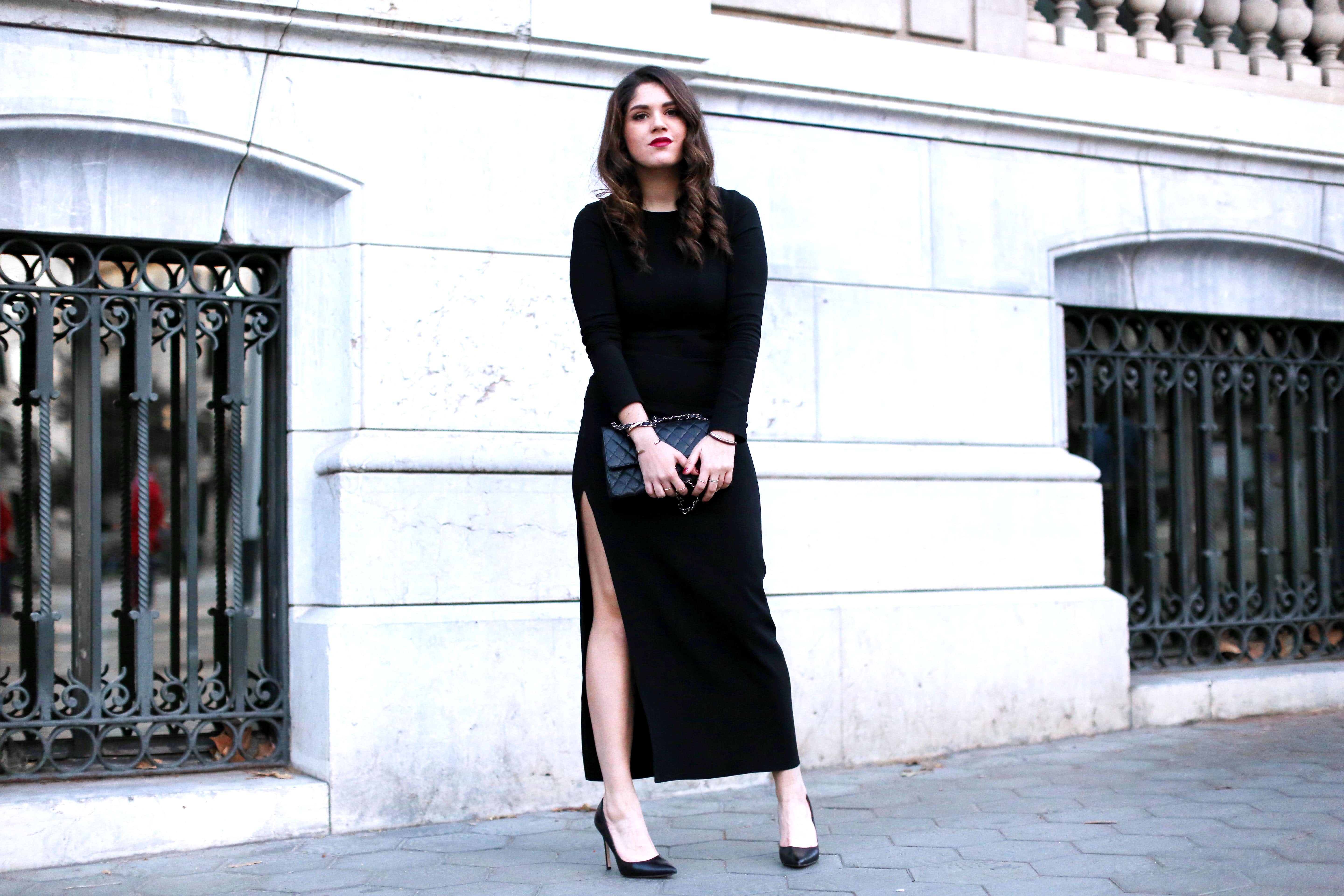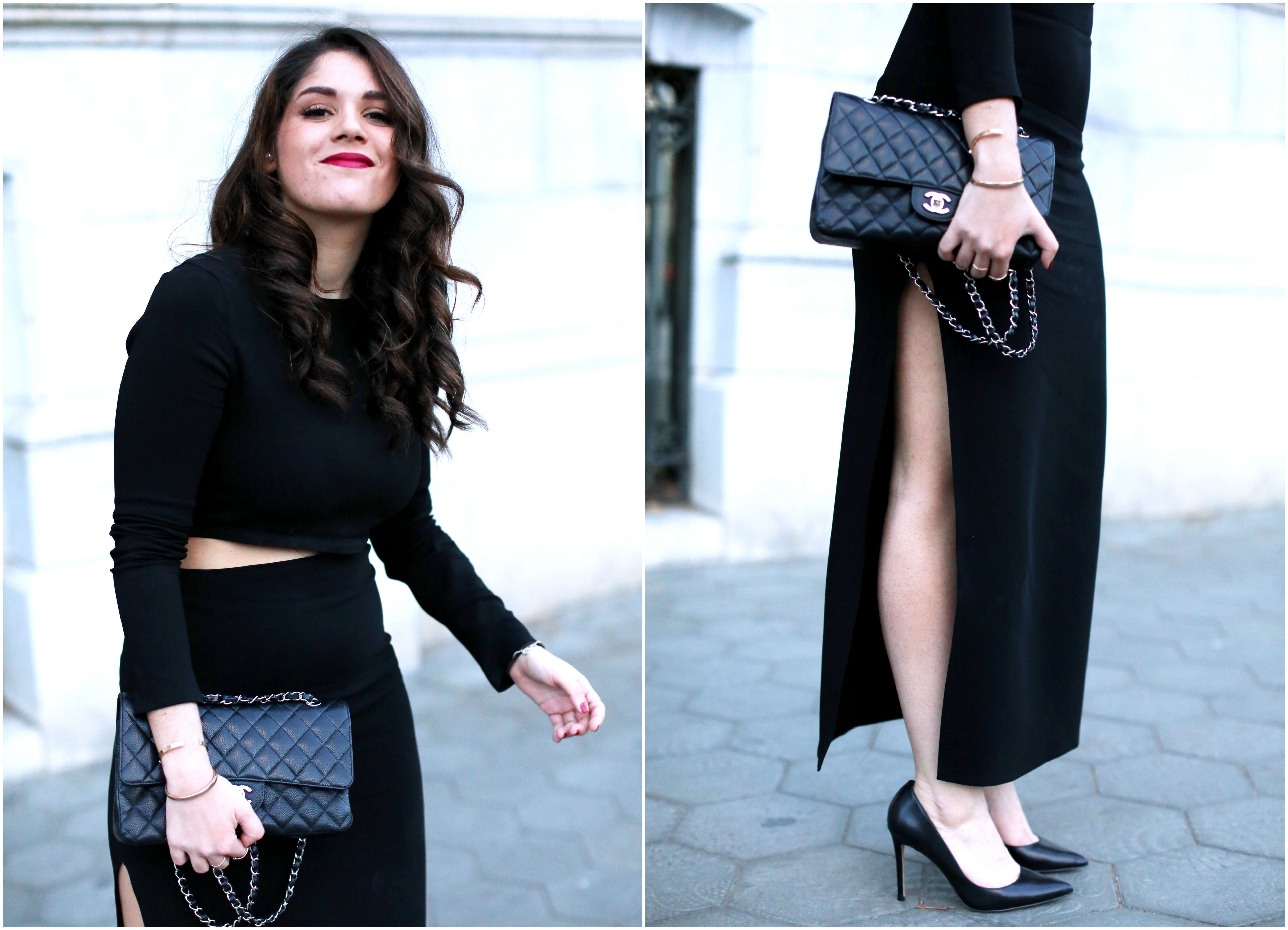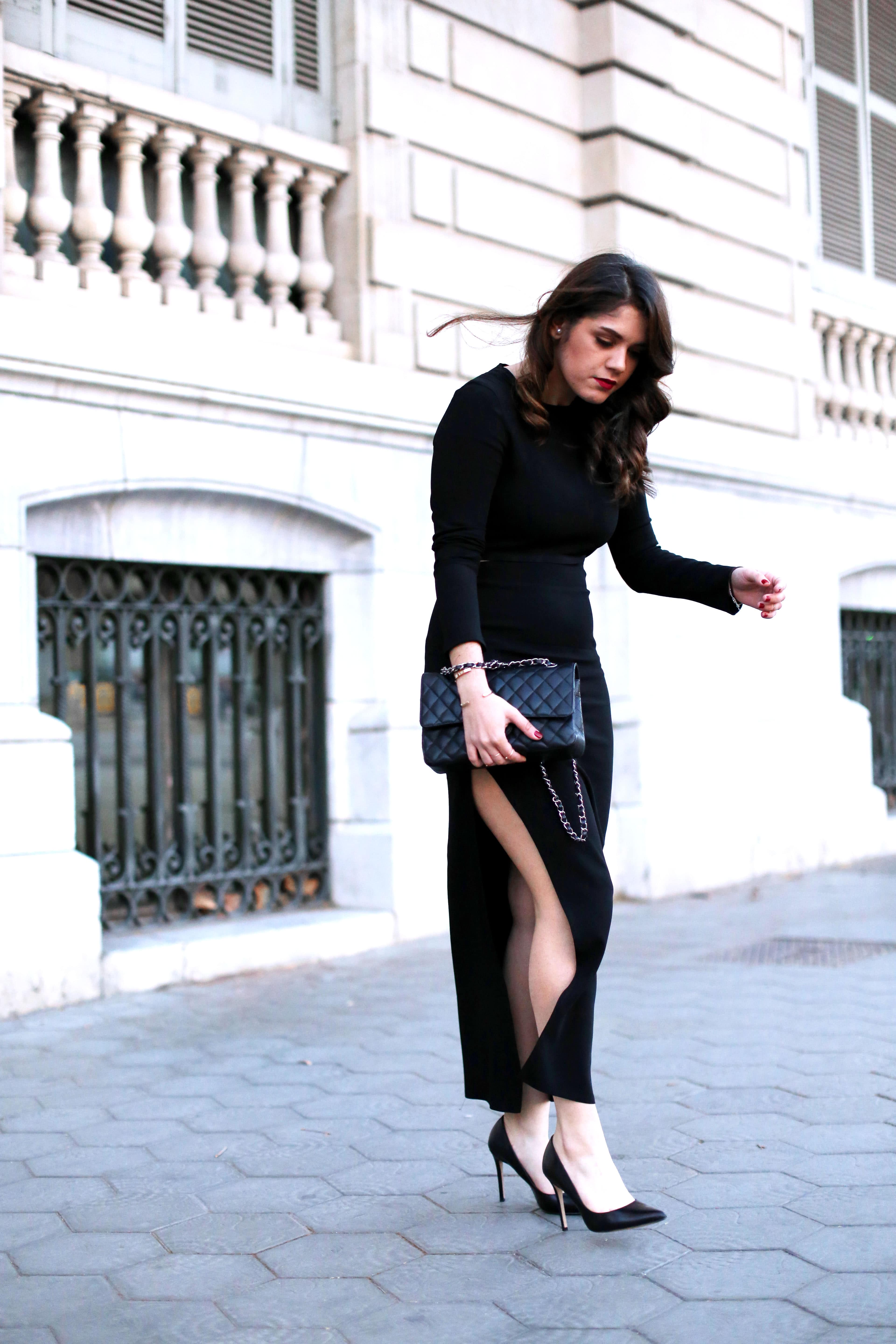 WHAT I'M WEARING: ZARA Dress // CHANEL Bag // MANGO shoes