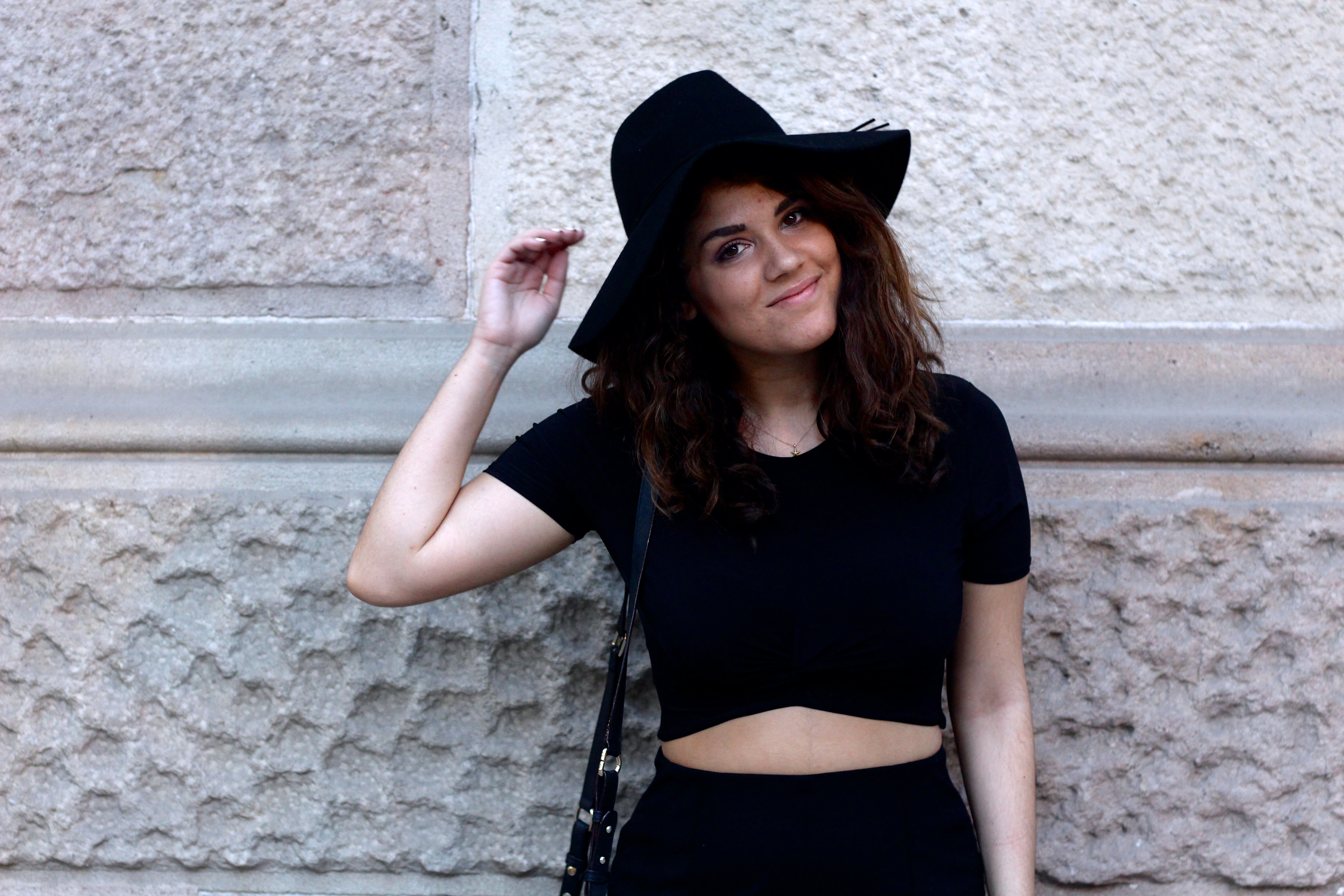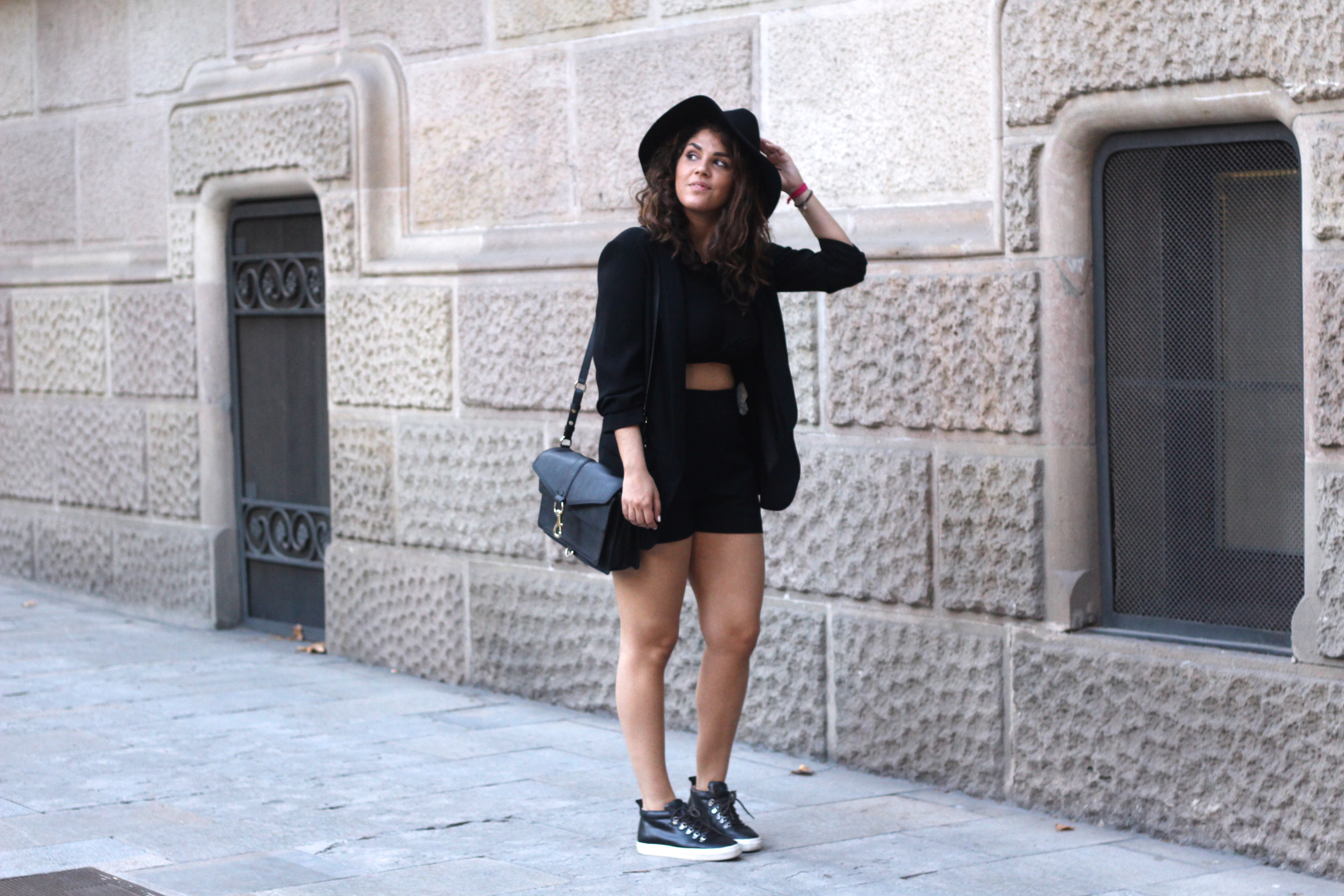 ---
WHAT I'M WEARING: Top Missguided // Blazer Zara // Shorts Zara // Sneakers Zara // Hat Mango // Bag: Rebecca Minkoff
---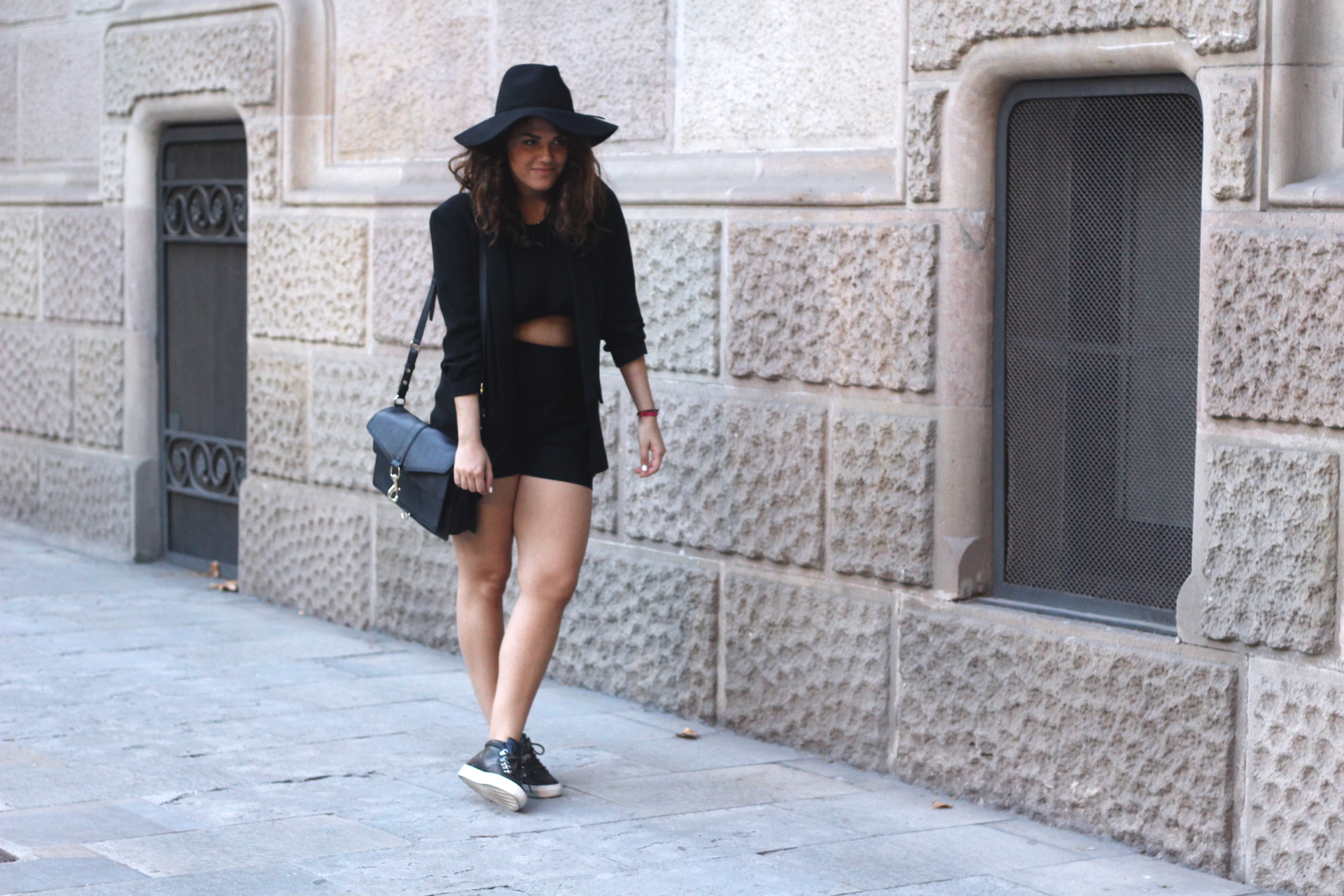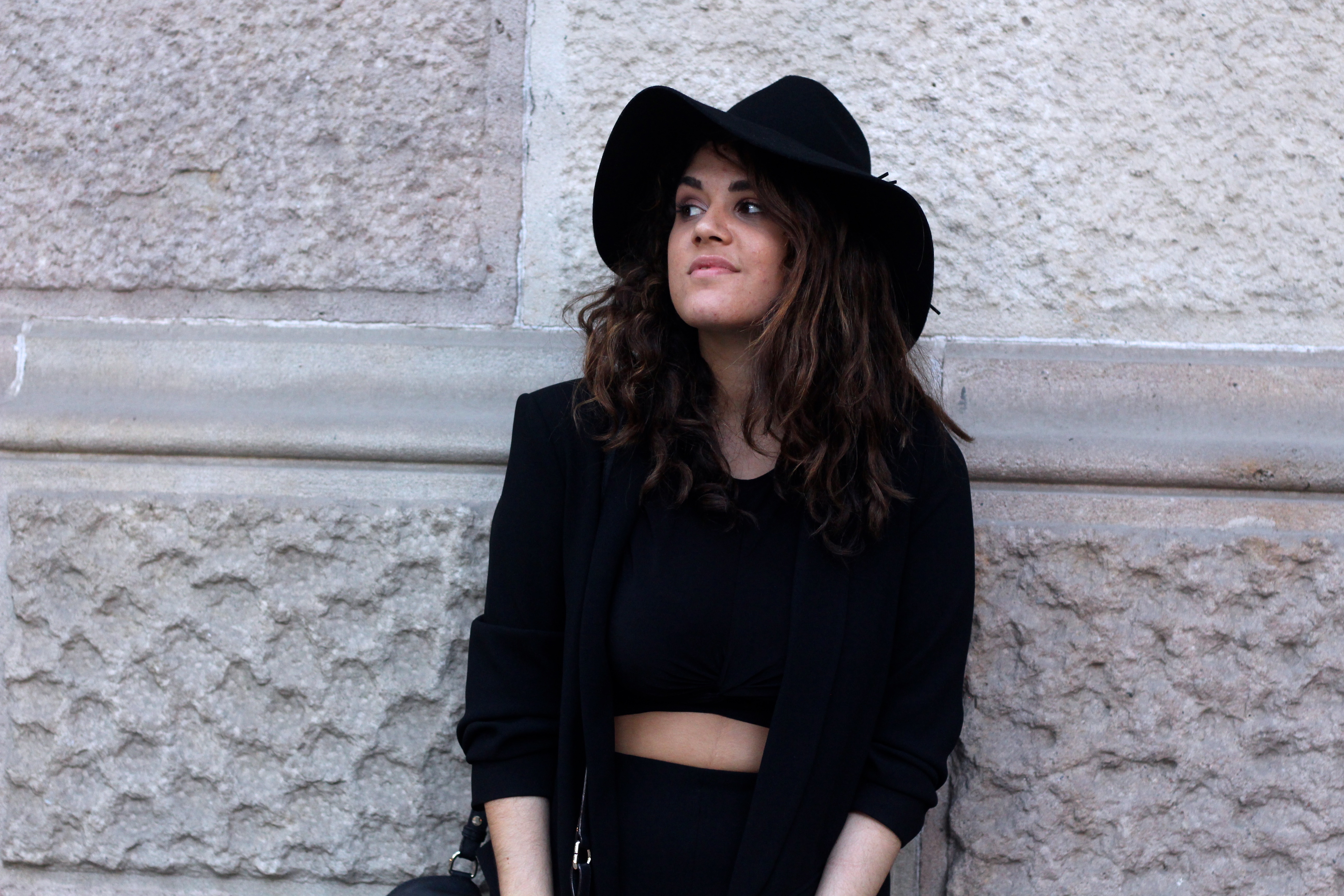 Or at least that is what I loved to think while wearing a crop top for the first time in my entire life.
I Guess I am just weak as I promised fiercely that I would never ever ever wear this kind of pieces. But Time passed and my visits to Missguided.com increased. And gosh I can say this brand is a danger to me: Embracing curves like no other and offering you Kim Kardashian's closet at a low-medium price.
I remember saying to Dolors that this style wasn't for me, that I was more comfortable in my oversized tees and Sneaks. I guess its gradual, Sneaks and crop tops. Soon you will see me rocking 10 inches heels, Who knows how much of a bad girl I will end up being? Sure thing is, Missguided isn't helping.
Lots of love always,
Neguine