I am sure you have noticed by now that the words always run out of my fingers uncensored, unfiltered and without any restraint. I am not one to hide behind the words or to shut them down, I always use them to communicate what I feel because the past has taught me that remaining silent is a way to let things happening to you without reacting. Sometimes too loud, sometimes too directly but always honestly.
I am sick and tired of what social media and the medias communicate these days: How to be a fuck girl, how to get the guy in 10 steps, how to be the best woman you can be. We are so surrounded by all these messages that we even push each other to act a certain way: if you go through a break up well you should put lipstick on and serial date, if you are 23 and not partying like craycray you are easily considered as depressed and alone, if you still believe in true love in the tinder age you don't have enough self-esteem, if you decide to follow your dreams and do something different you are out of your mind. Truth is I am sick and tired of people believing they have the right to tell me how I should behave, who I should love, how to manage my life to fit in better, to be like a girl of my age, to act a little bit more normal.
A little bit more normal to follow standards that I personally hate. With the time I have learnt to take a different approach with my writing on social media and on the blog, writing all the things I don't get to say anywhere else. I chose to do everything in my own way, not following the style that could be more appreciated and liked by people and writing as rawly as possible, giving you a little piece of my experiences, all the things that make me not only happy but also unhappy simply because it is as real as I can get. And all these things are not a guideline you should follow, it is not a "Look how cool I am, you should be like me" but more of a " I really hope you realize you are amazing and you can do whatever your voice tells you to".
Not long ago, I decided to fight for myself. Choosing to only follow my intuition, because no one knows better what makes me happy than myself. People can talk, people can joke, people can get mad, truth is no matter who it is I don't give them the power I used to anymore. And that to me is the most important gift you will ever be given, a gift that so many people don't get to have for all kinds of reasons. I am free to be me, free to believe in whatever I want to believe in, free to live the life I want to live, free to not be like anyone else. And so are you, we individually are responsible to define our own happiness. Others can play a role, but only you are the lead. Are we gonna go for that oscar or what?
Lots of Love Always,
Neguine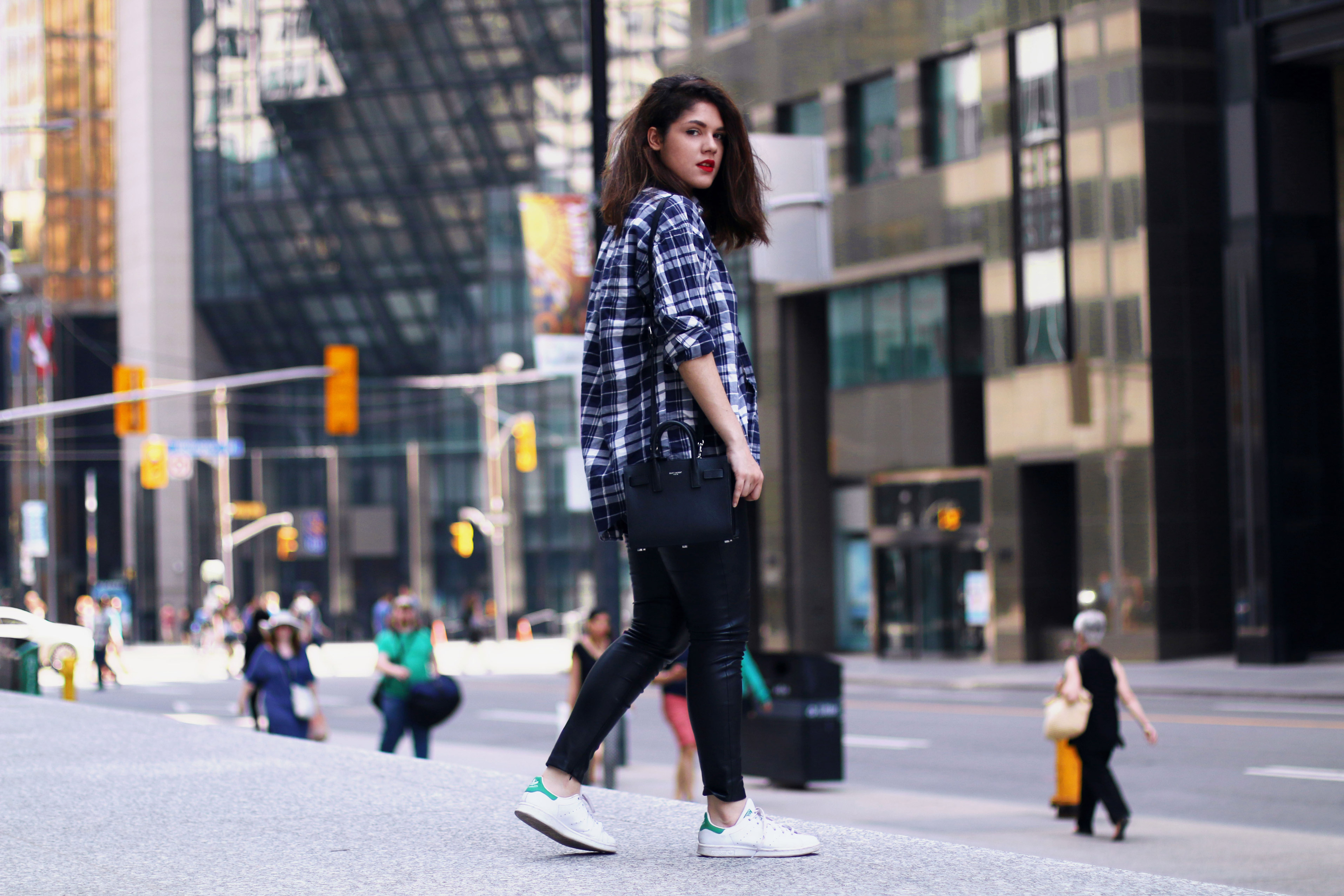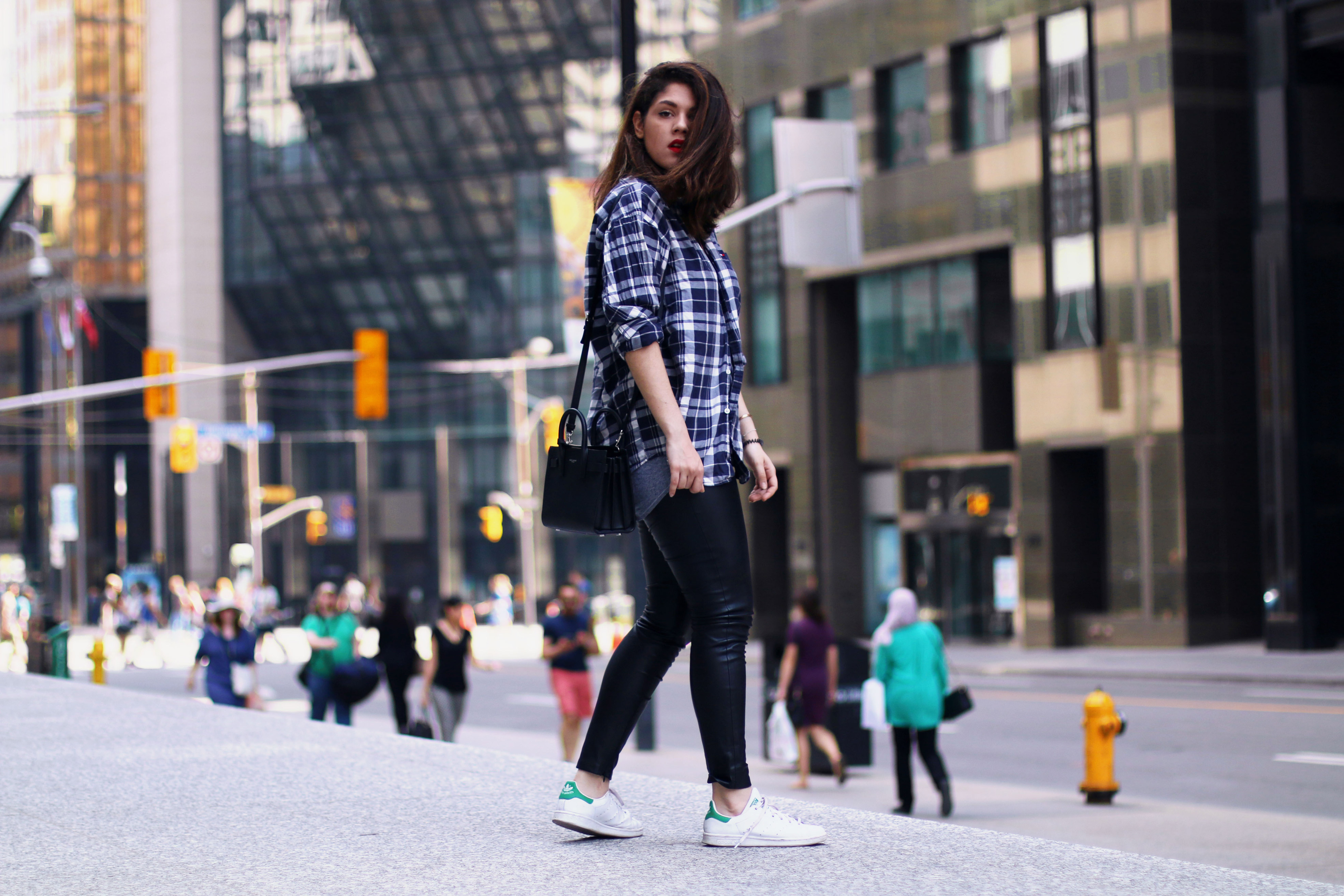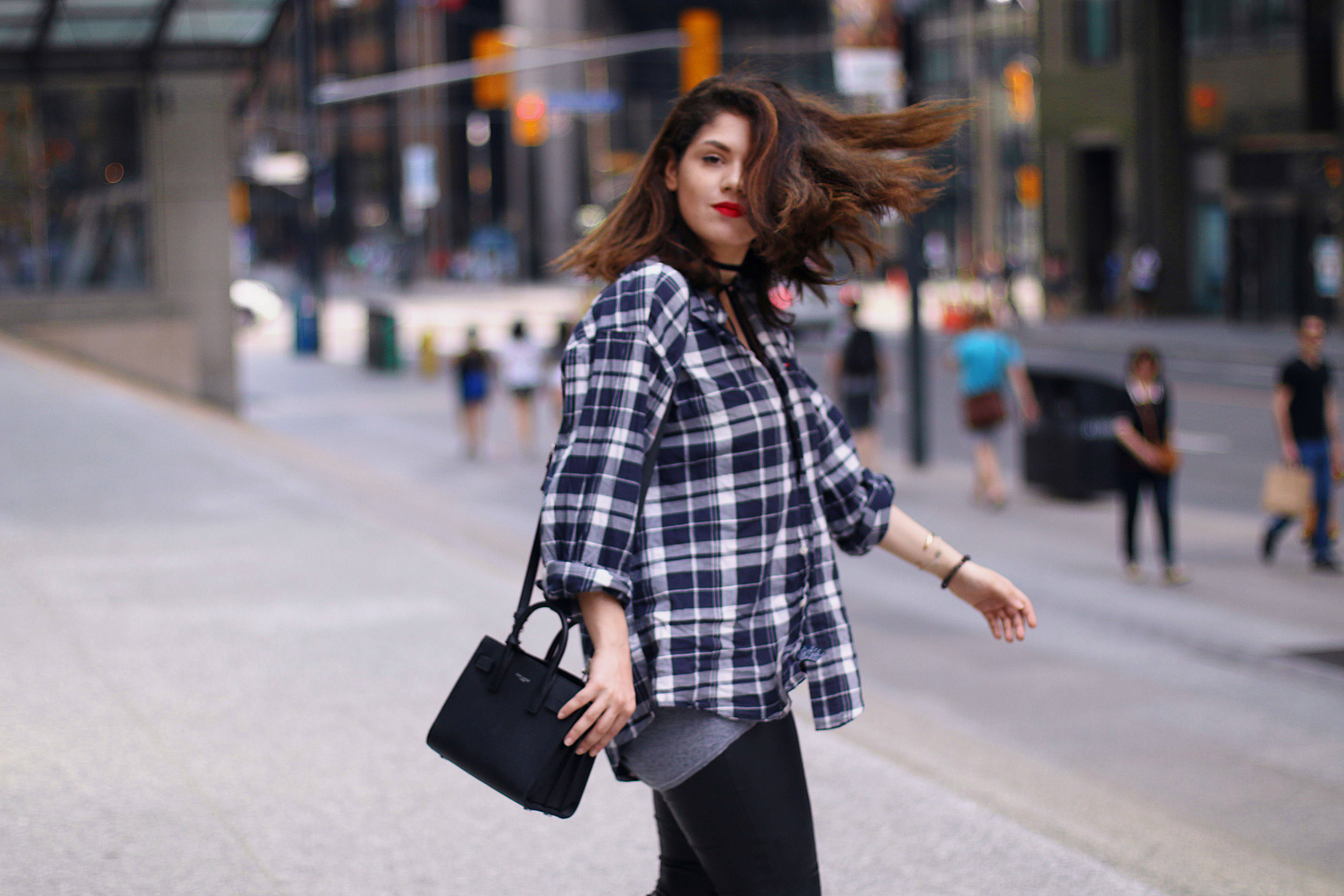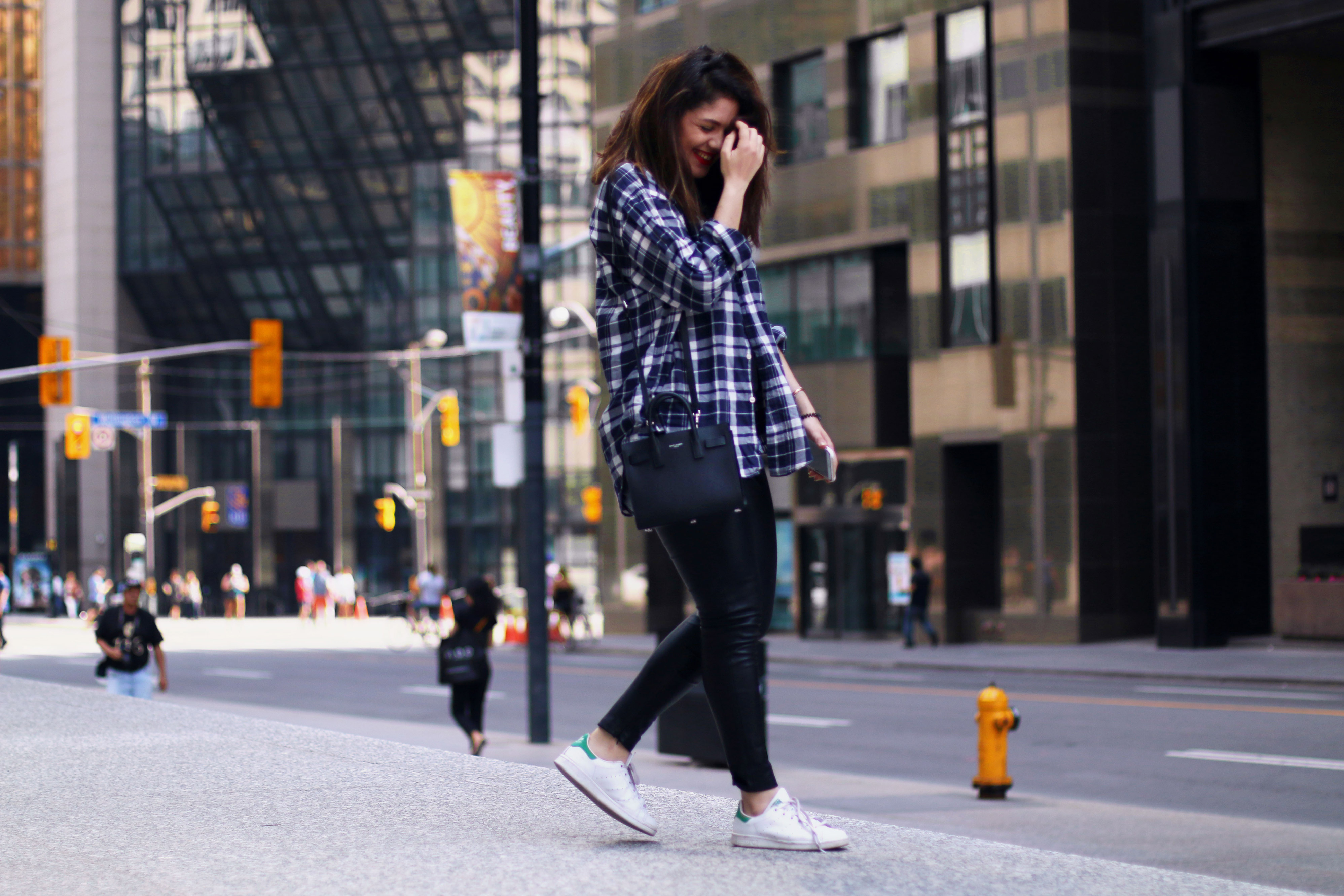 ---
TODAY I'M WEARING: TOMMY HILFIGER shirt // ZARA leggings // ADIDAS STAN SMITH sneakers // SAINT LAURENT Bag
---
All pictures by Darius Boustantchi