There is something I have been craving to tell you for a while now. Something about me, something about you, something about both you and me and all the people that surround us.
And I have been wanting to do it in such a special way, no make up, no photoshop, no façades, no poetry or fantasy of anything you want to hear. So here goes the truth you might have already listened to but that you might have never interiorized.
You are beautiful.
I wish you already knew what I am saying but experience and life has taught me that most of times, we just bring our hands to our ears like 3 year olds, like we don't want to know, like the words struck our minds with a headache. Like we have this interior fight with a part that blindly want to believe them and an another that just call them lies. And If you don't know what I am talking about, I surely do.
Dear you, I am going to tell you a story that I have been holding on for so long but that I really hope will help those that have once felt that way. Maybe we actually all feel that way deep down from a time to another.
My secret is that for years I have hated myself so much and for so long I can't even recall when that wasn't the case. That's right, not something you want to hear normally. It is maybe too much for a first date, I'm still reconsidering the honesty. But now that you got me started I got to continue, I am going in with one of those powerful life lessons in a total guru mode or just talking shit as it somehow always gets entertaining.
I have hated myself for a long time, maybe that is the reason why I became selfless. Sometimes you just run away from yourself to care better about every other possible thing around you. It's like my reflection in the mirror was bullshit, every single edge of my body drove me crazy and I wouldn't have been able to name you a single part I liked about it. Reflection got me terrified, it got me running as it just reminded me that I wasn't like others, I wasn't all thin and beautiful. My mind automatically distorted the reality with words you shouldn't say to yourself, or to anyone really:  fat, ugly, disgusting and these are just the most obvious ones. Dear you, if you think that all of this is just about one of those women that are obsessed about their appearance, you are wrong as appearance issues are usually related to deeper issues. Because I hated myself in the inside as well, every single thing about me was wrong. How I thought, How I talked, How I worked, How I interacted with others. You know when you replay scenes in your head? I would slap myself endlessly not believing how ridiculous, useless and stupid I was. I have hated myself as fiercely, unconditionally and passionately as I have loved others. I saw the good in people, I was able to cheer them up when they were down like I had the highest self-confidence in the world. People said I was strong, in the inside I felt like falling. I so often asked myself " How the hell am I able to give strength to people and make them believe in themselves when I will never be able to do the same with myself?".
I did everything I could to feel better: my style changed, I worked out more and more and cut so many things from my diet, I straightened my hair everyday. I created a whole new me, a me that I thought was going to make the cut, for once. But it didn't. Because I learnt that as cheesy as it sounds, beauty comes from within.
It is that little unique flower that everybody is given but just a few are able to nourish correctly, without insecurities, without envies, without self-hate thoughts. It's nourishing it with things that make you feel alive, that make you feel sexy, that make you feel that absolutely nothing can stop you because while you want something very much, you can pretty much achieve anything you desire. That's what I learnt when I started doing things I was genuinely good at, or at least things that I felt that I was good at but that is a great start for everything. Fake it until you make it right? All those things, they are little details that form the person I am, stuff that make me feel accomplished and satisfied with myself. Things like punching in the air like a crazy person, or starting to write everyday, or even deciding to surround myself by the people that accepted me with all the crazy stories I brought along with me. That to be the best person they deserve to have around. It's what I learnt when I started doing my thing, without copying, without fearing others and only focusing on that reflection I feared for so long. And that reflection? she is weird as fuck, but I am proud of all the steps she had been through. Hate is a powerful feeling you know, and only love can offset it.
I learnt that because once my body was filled with so much love, I finally cared about what was truly important. Not about the voices, not about the expectations, not about society standards but about that mind, soul and yes that body I runaway from for so long. Real love and well being that makes you feel so so alive that you learn to accept yourself with all the good and all the bad, just like you are able to love unconditionally the people that surround you. So dear you, stop being so hard on yourself. Stop fearing to nourish that flower, please let it grow, please let it shine by its singularity. Do your thing your way, speak your words with the tone you want, be the person your flower tells you to be and nourish it will all of these little details that make you a better person.
I was lucky, and I am aware that that realization doesn't come to everybody. That is why I decided to write to you today, with words and pictures that paralyze me, breaking a barrier that has been floating in my mind for way too long. Because the best thing I could do is treating you like a friend and try to share what I have been taught with time, love and a lot of work. I want you to feel that everything is in your reach, that the highest barriers can be overcome because you are bigger than they will ever be. I want you to know that You are so amazing, so unique and so beautiful that there is absolutely no one like you. To start caring about your body as a temple that you got to learn to treat like you would treat someone you unconditionally cherish: with love, respect and acceptance. Care about others too, because sometimes the ones that look the most confident are the ones that need more empowerment. Radiating with light doesn't mean you don't have a dark side. We all possess both and finding the balance is the key to believing that we are worth everything.
I know you will read that, smile and forget about it. And the only thing I can hope is that one day you start believing it when the right person says it to you, hopefully that person will even be yourself. I know that is the only way I believed. And thankfully, when you start, you never stop.
Lots of Love always,
Neguine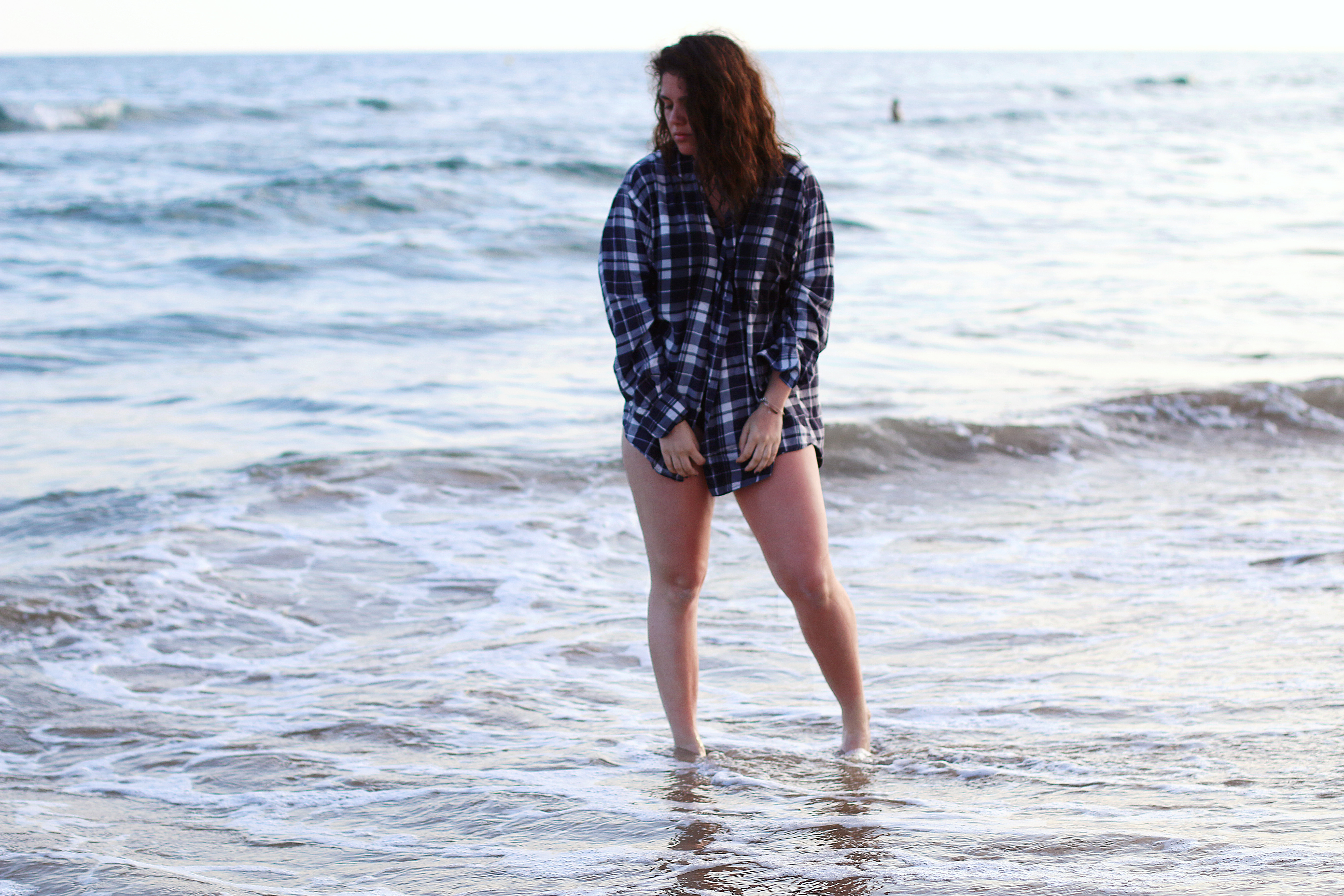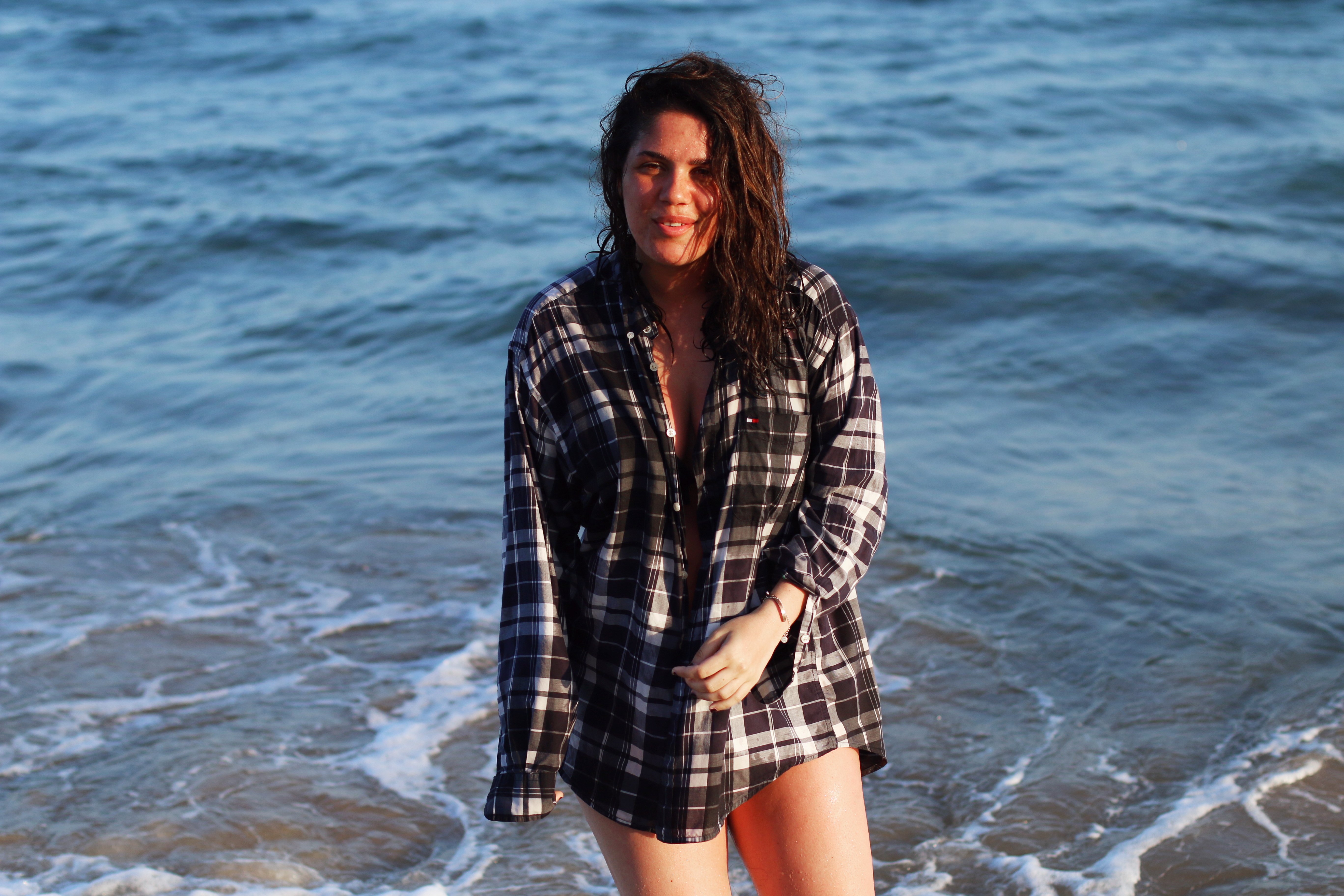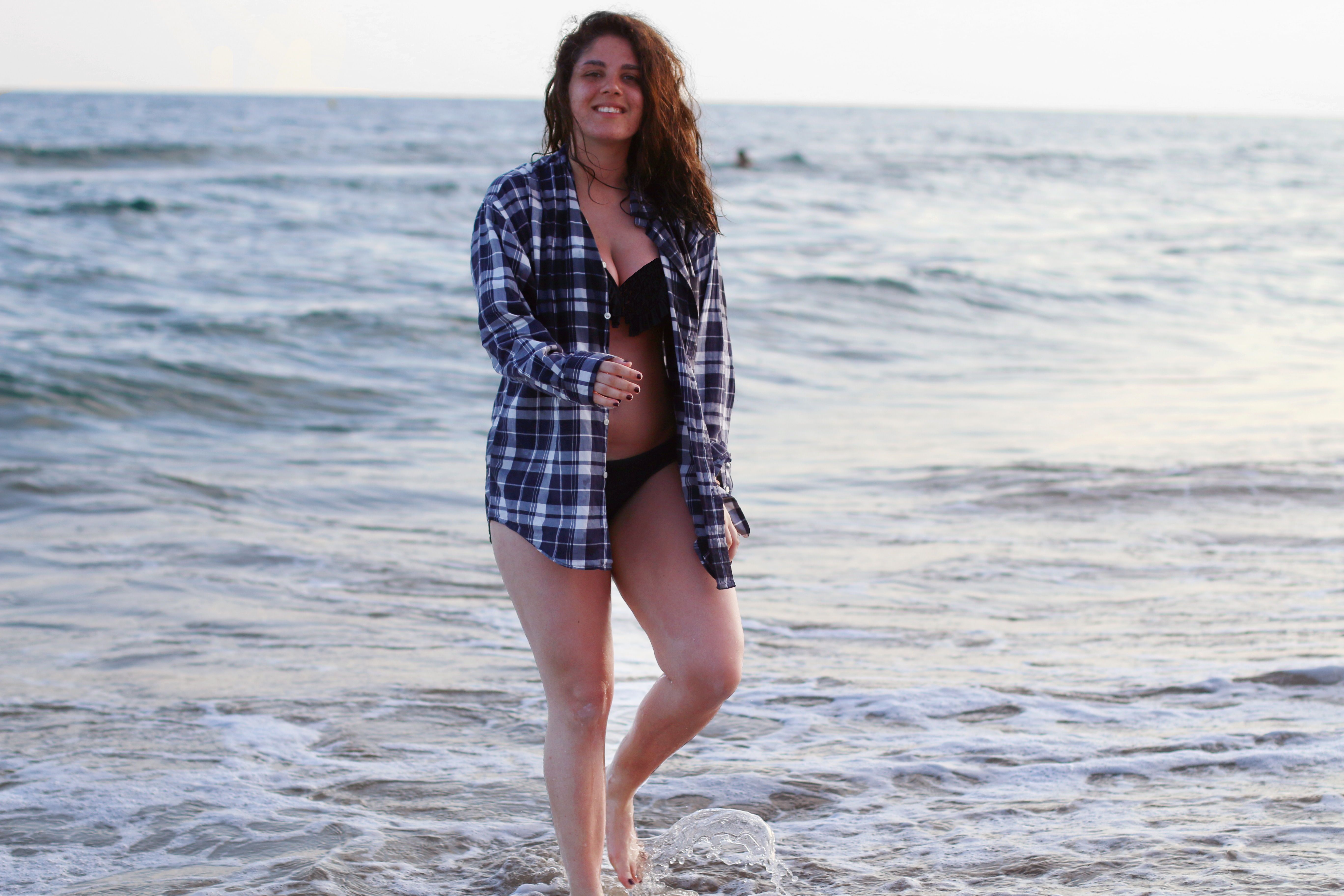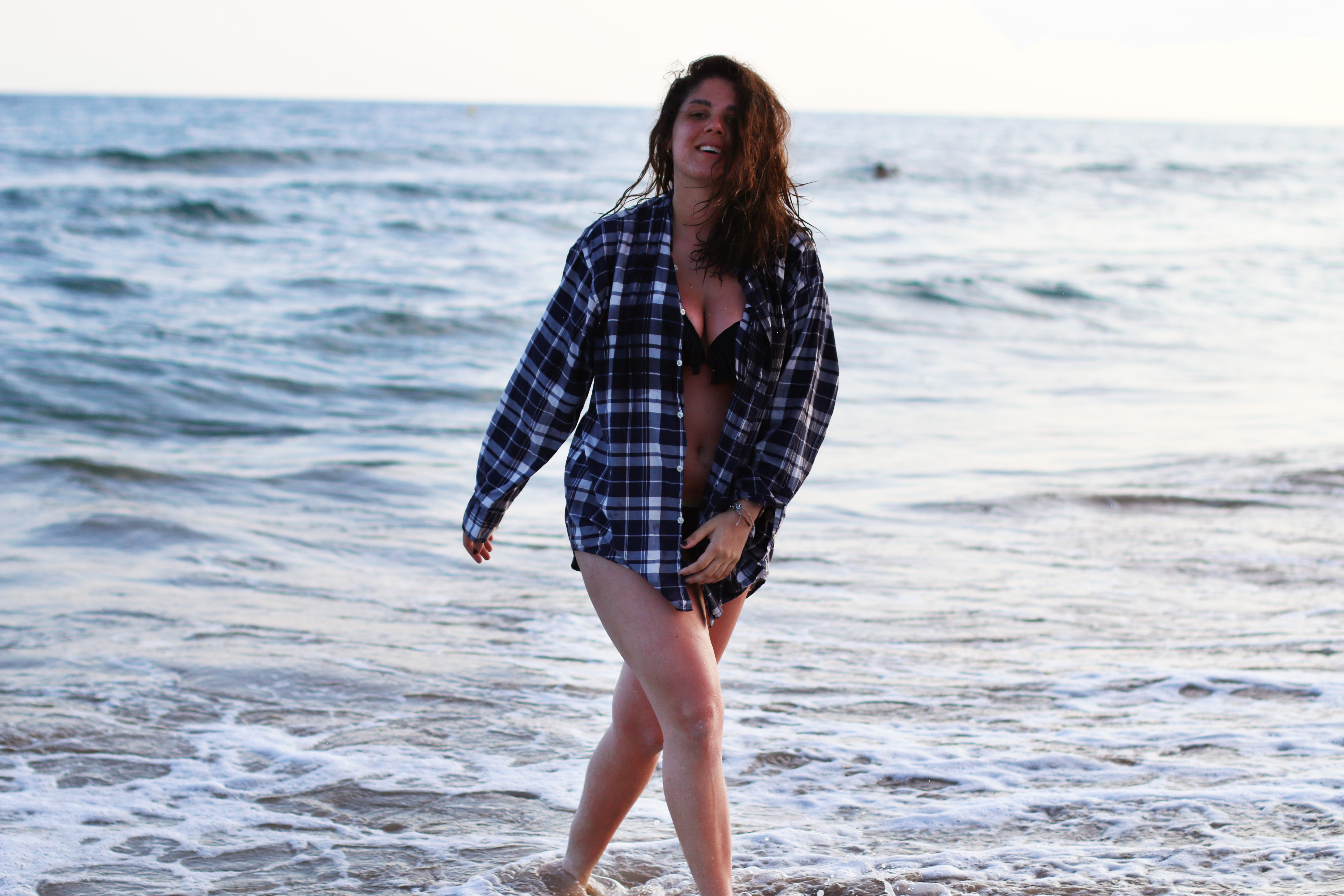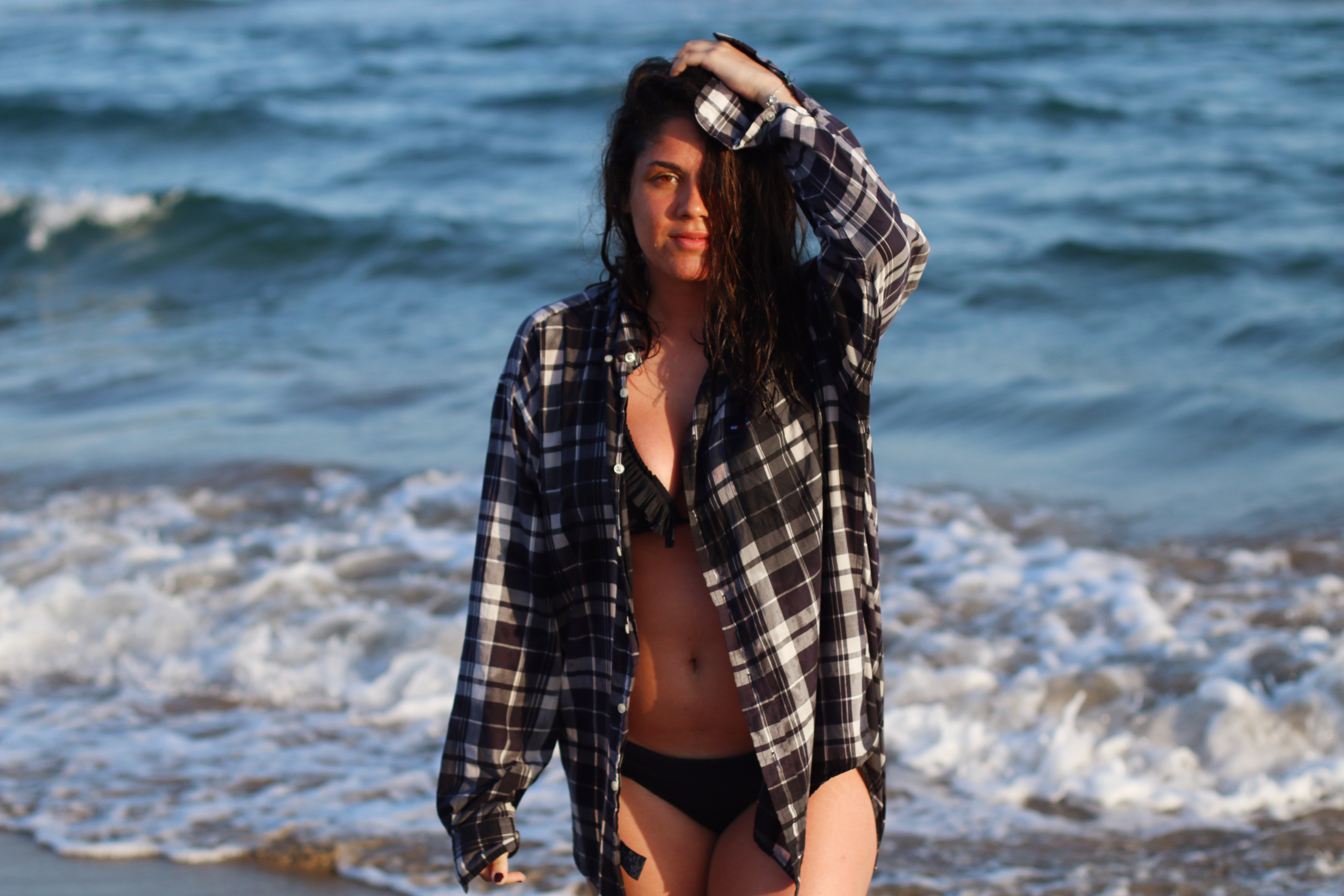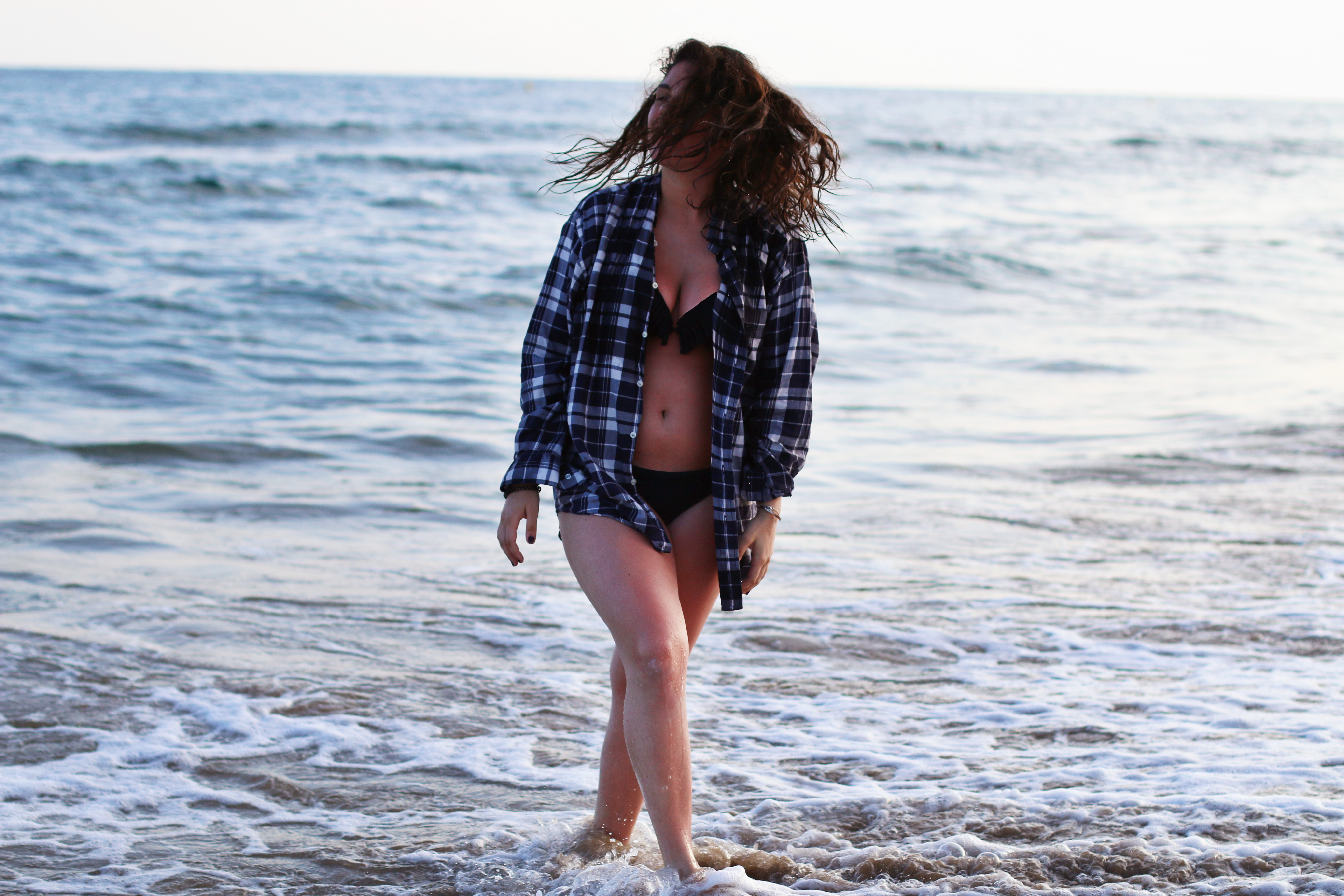 All pictures by Darius Boustantchi