" How do you do to be so confident Neguine?" is something I keep hearing over and over these days. And when I do, I chuckle and instantly think "I am just me".
5 years ago at this same time of the year, my best friend and I were struggling to pass our exams. To tell the entire truth, we were struggling to not get kicked out of our school and there is not a single part of me that believed in myself enough to trust the fact that I was going to make it. When I look back at that time, I remember her telling me that people affected me too much. That I was way too sensitive. That my main default was my insecurity.
She had a point. A huge one. Truth is I was a social approval junkie, I fully depended emotionally on people. Friendship was this precious proof to myself, an evidence that I was worth something. That somehow deep down I was cool enough, smart enough, pretty enough, special enough.  I grew with the need of constantly proving myself to others, often forgetting that I wasn't being the person I wanted to be. When people ask me for the magic formula of confidence, I realize that my insecurity feelings aren't that uncommon, that somehow it is something that we all go through at a moment or another.
And that makes perfect sense. We live in a society where we are competing for everything: grades, jobs, looks, brains, husbands, status quo and the list goes on. All your worth is measured to your surroundings. In my opinion, it's fucking bullshit if you excuse my lack of polite language. I always unconsciously knew I was different, that deep down competition was really not my thing and maybe that is what scared me the most. What if people didn't like me for who I am? What if I end up alone with no friends, boyfriends or not even cats? Until one day, this person appeared in my life showing me all I knew but couldn't see clearly. Teaching me that you shouldn't put yourself in the same line as others, but to play in your very own league under your own terms. Once my mindset was changed, everything fell into place, things were getting real. I could suddenly see who is my people as the real ones stayed and the numb ones departed. I started writing without caring about who would read and what they would think. Because being that person makes me happy.
I still don't believe I am cool enough, smart enough, pretty enough or special enough. Truth is, I really don't give a shit anymore. Being confident is not believing that you are the best, it is having the strength to disconnect from anything that stops you from doing your thing in your own way. Being confident means loving your people just the way they are without craving their approval to be whoever you are. But yeah, singing "what's wrong with being confident" and a red lip also help.
Lots of love always,
Neguine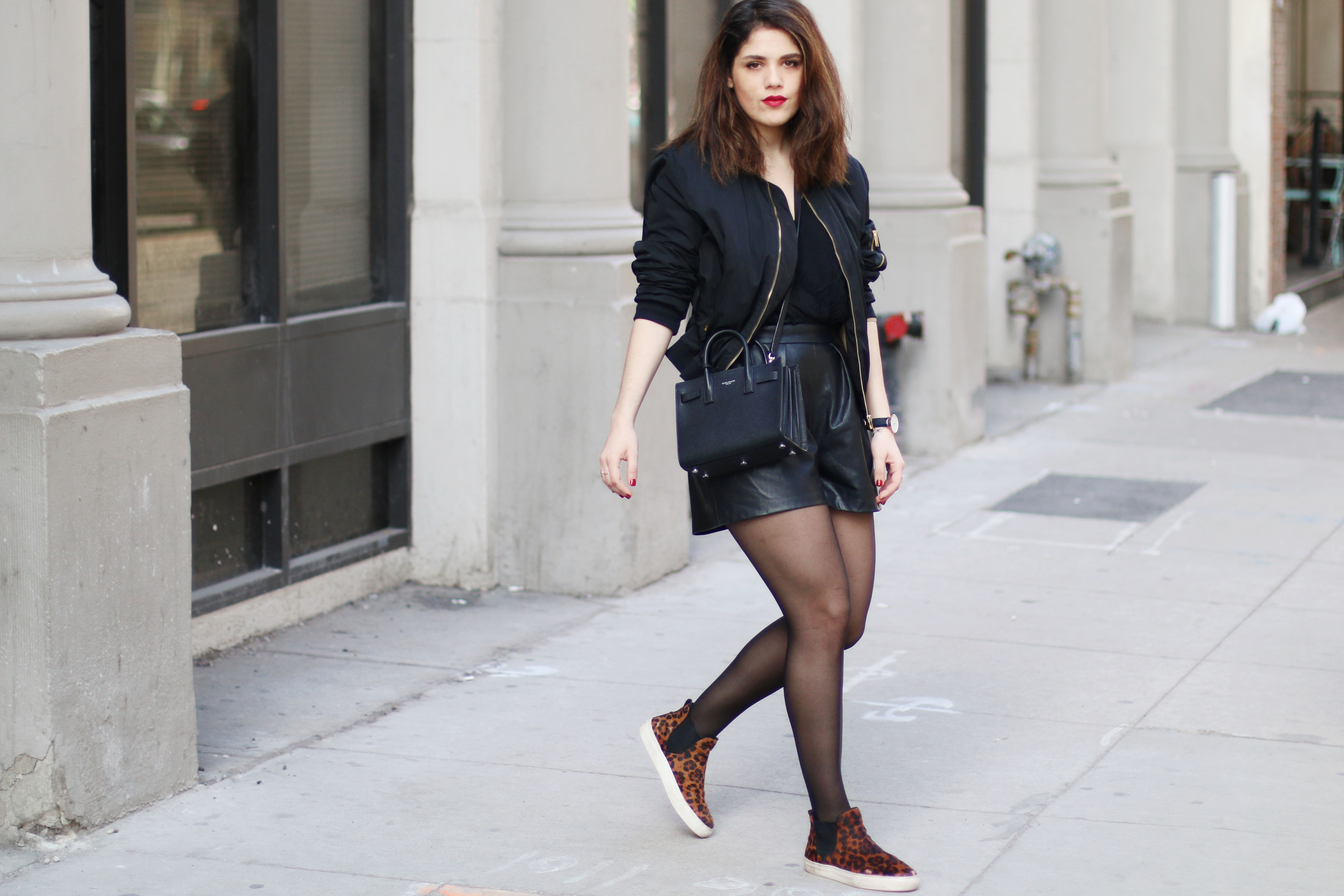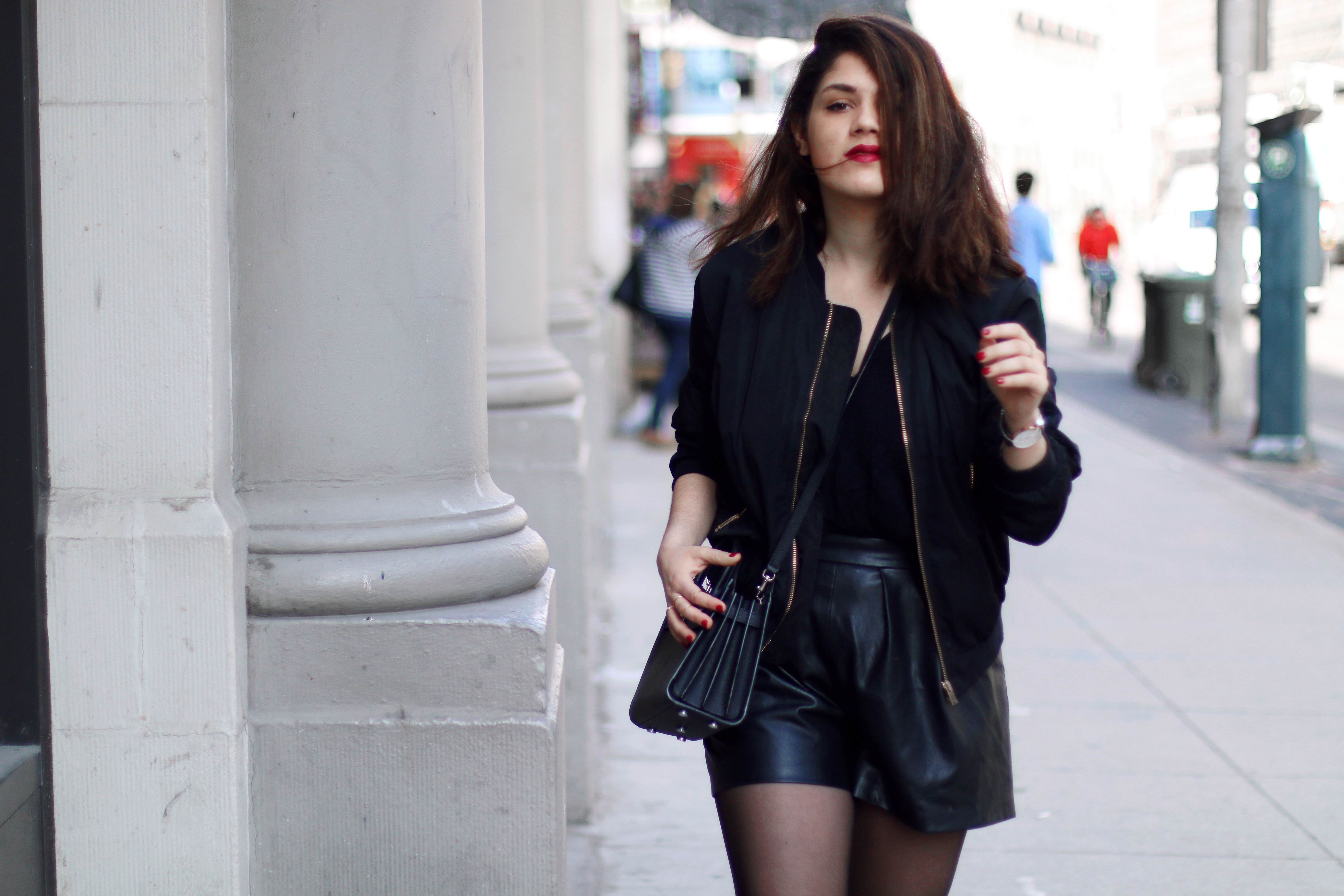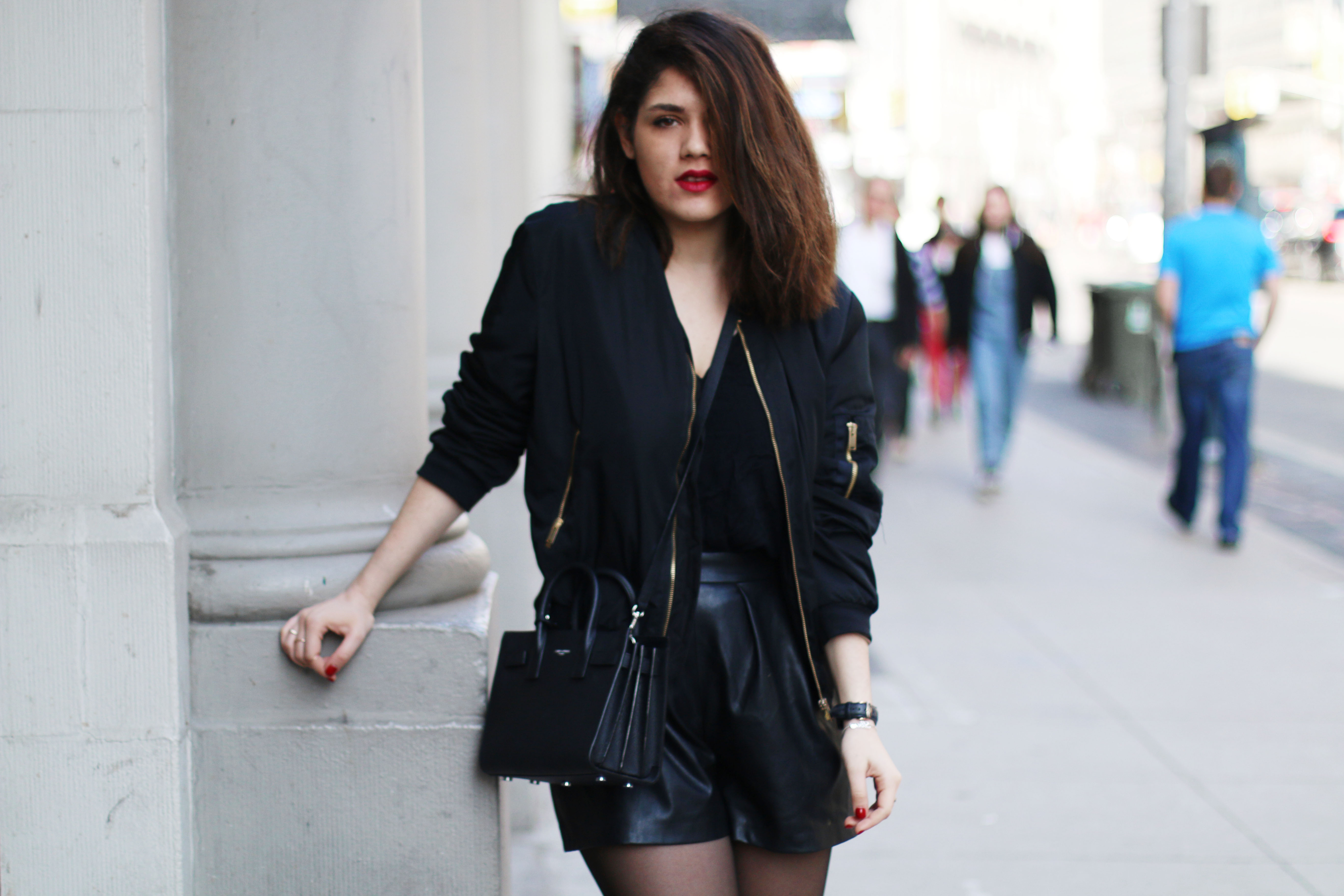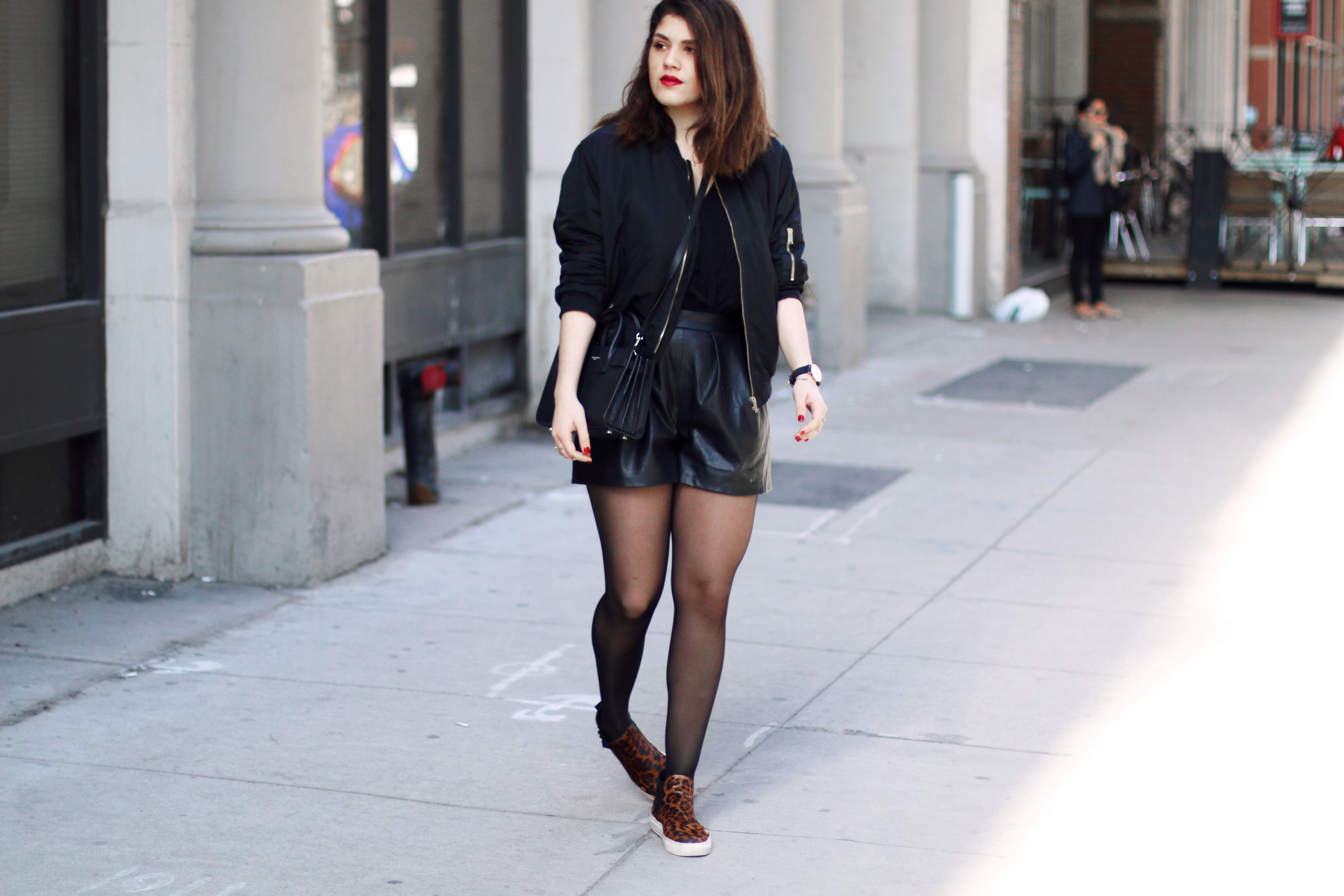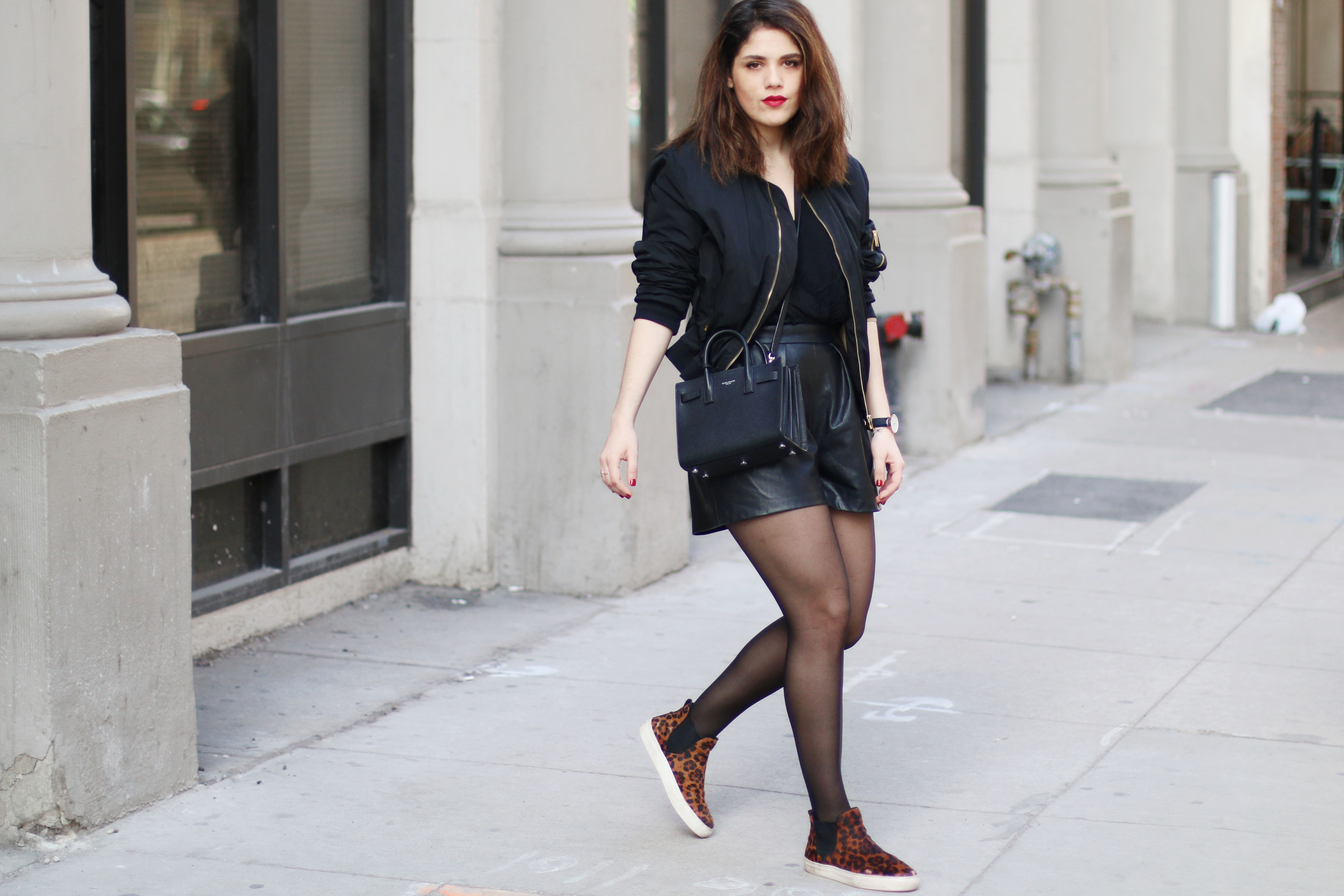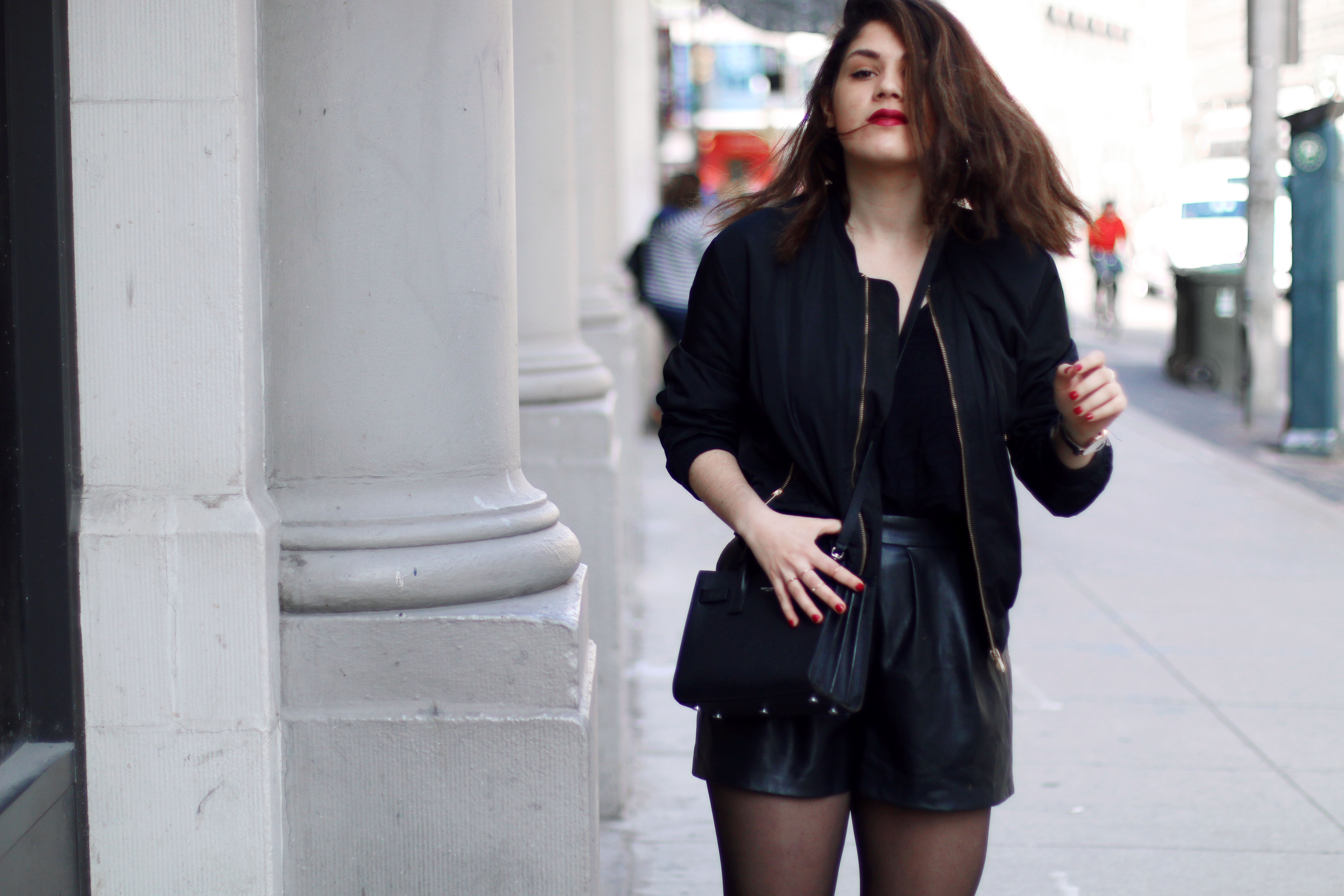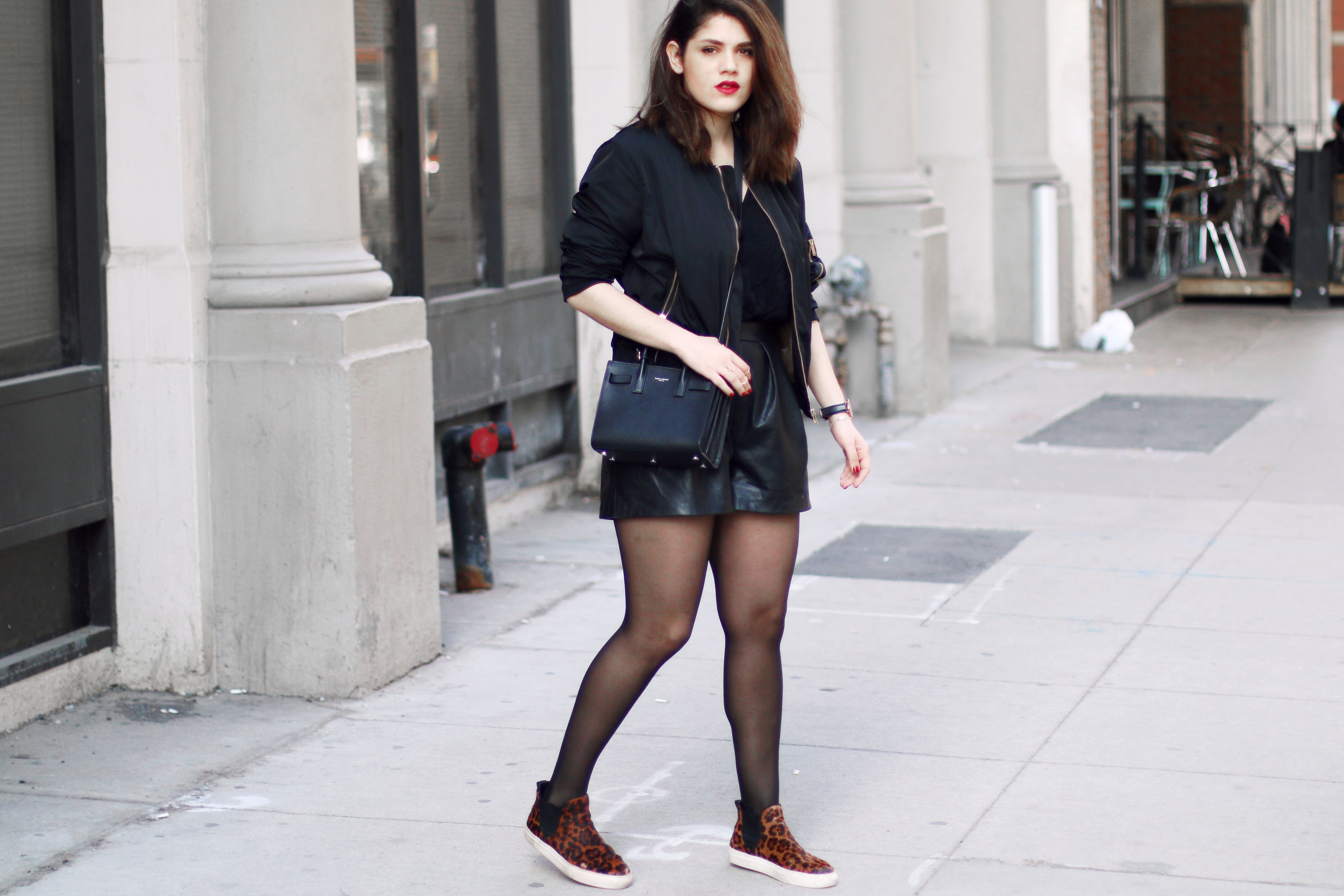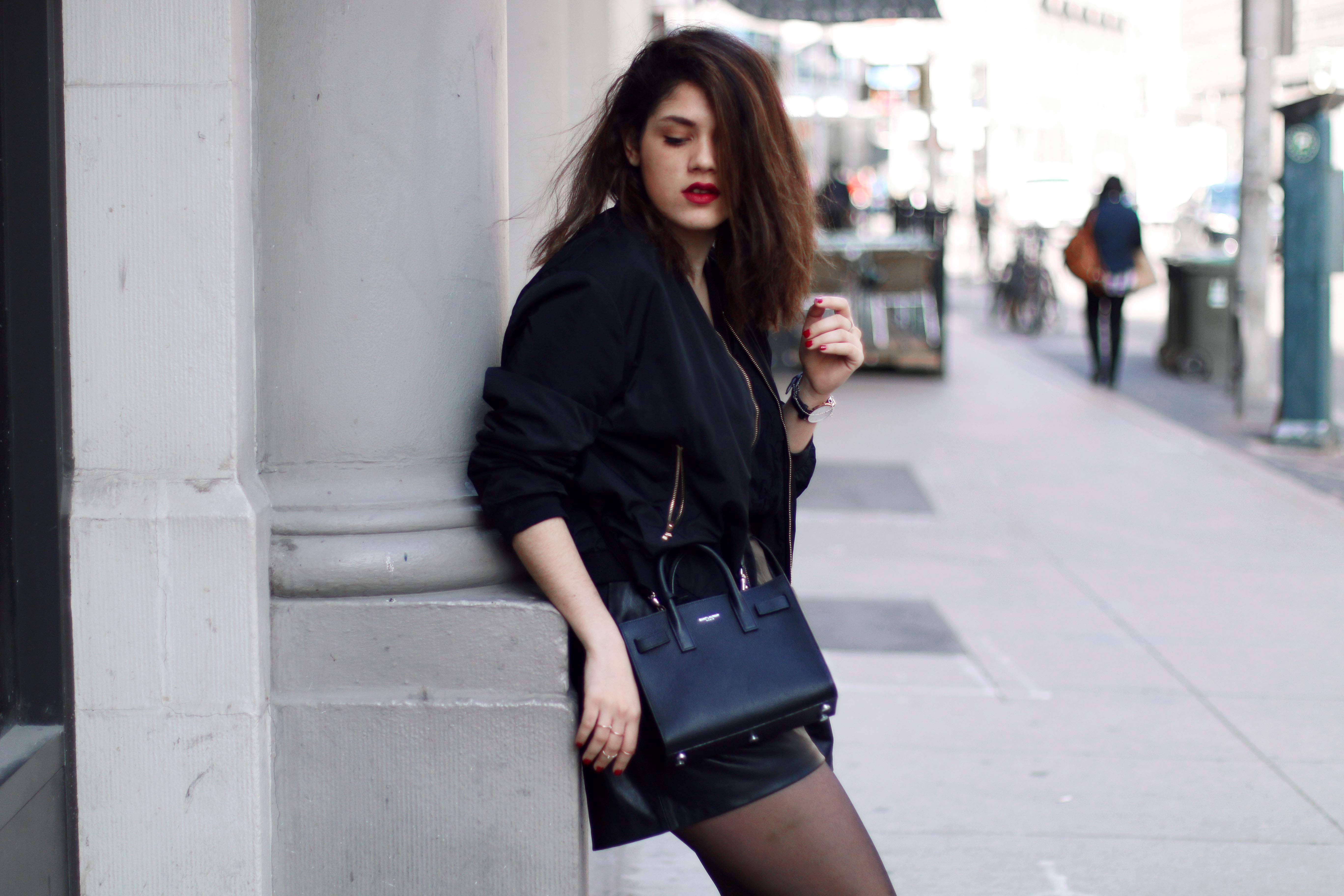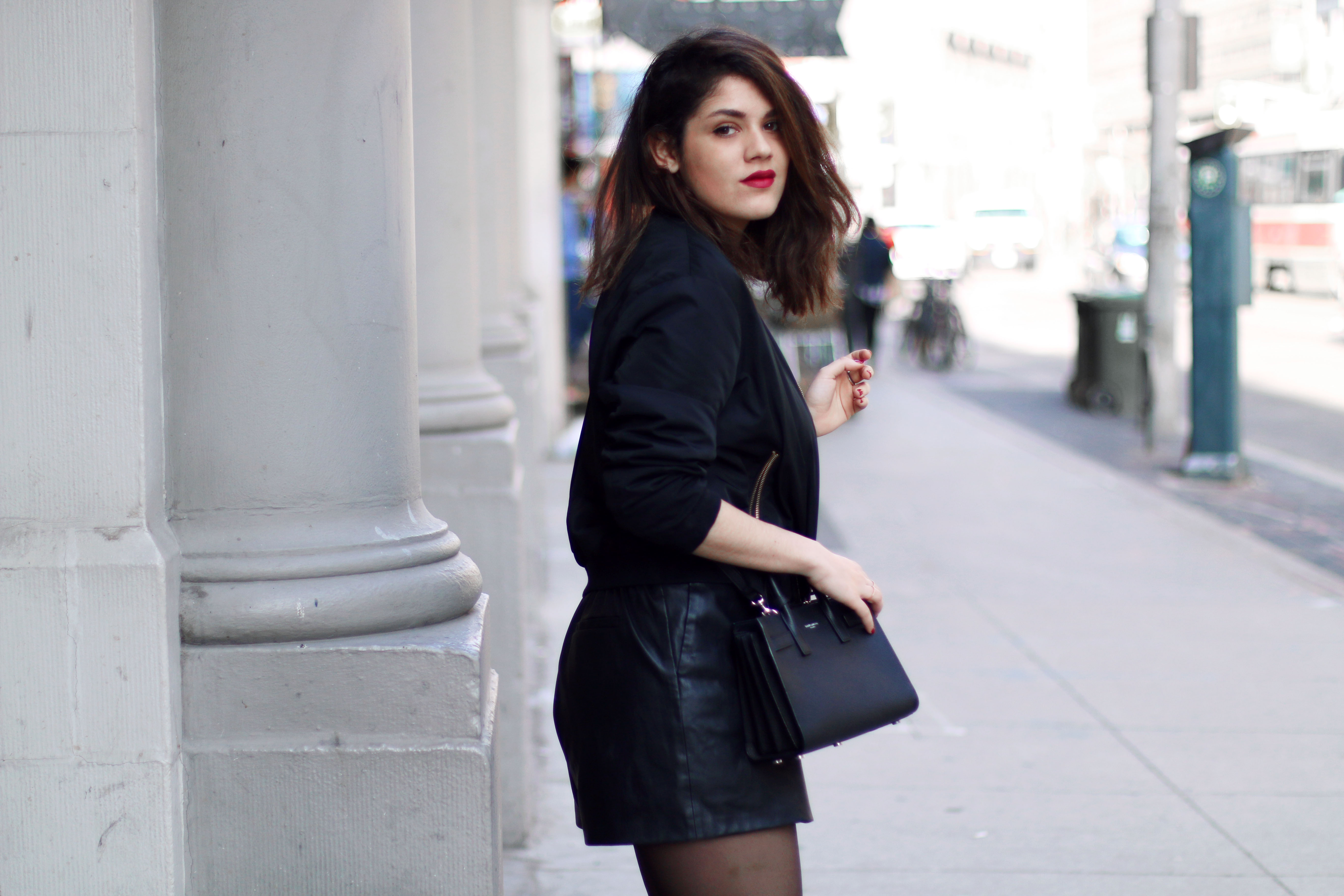 All pictures by Darius Boustantchi
---
TODAY I'M WEARING: ZARA bomber jacket // Zara Shorts // ZARA sneakers // SAINT LAURENT BAG
---