A question that comes back over and over when I talk to people is "How come you left Barcelona, isn't it so beautiful?".  Next to that question comes the famous "You'll need to tell all the good addresses, I got my ticket booked for may". People's fascination with the city is something I can totally understand as it will always have such a special place in my life, it will always be one of my greatest loves. I know that is a feeling that any local can relate to, we get the chance to experience it with a totally different light, we get to see it with different eyes. We still enjoy the touristic beauty of the city, the playas and sangrias, but there are places we come back to on a daily basis that won't be featured on your touristic guide. You know the drill, we locals know the unknown. Today I will take you to eat, shop, treat yourself and live in the city wether you got your ticket booked for a few days or you already live in the city (although I know you might already know most of the places).
---
EAT
---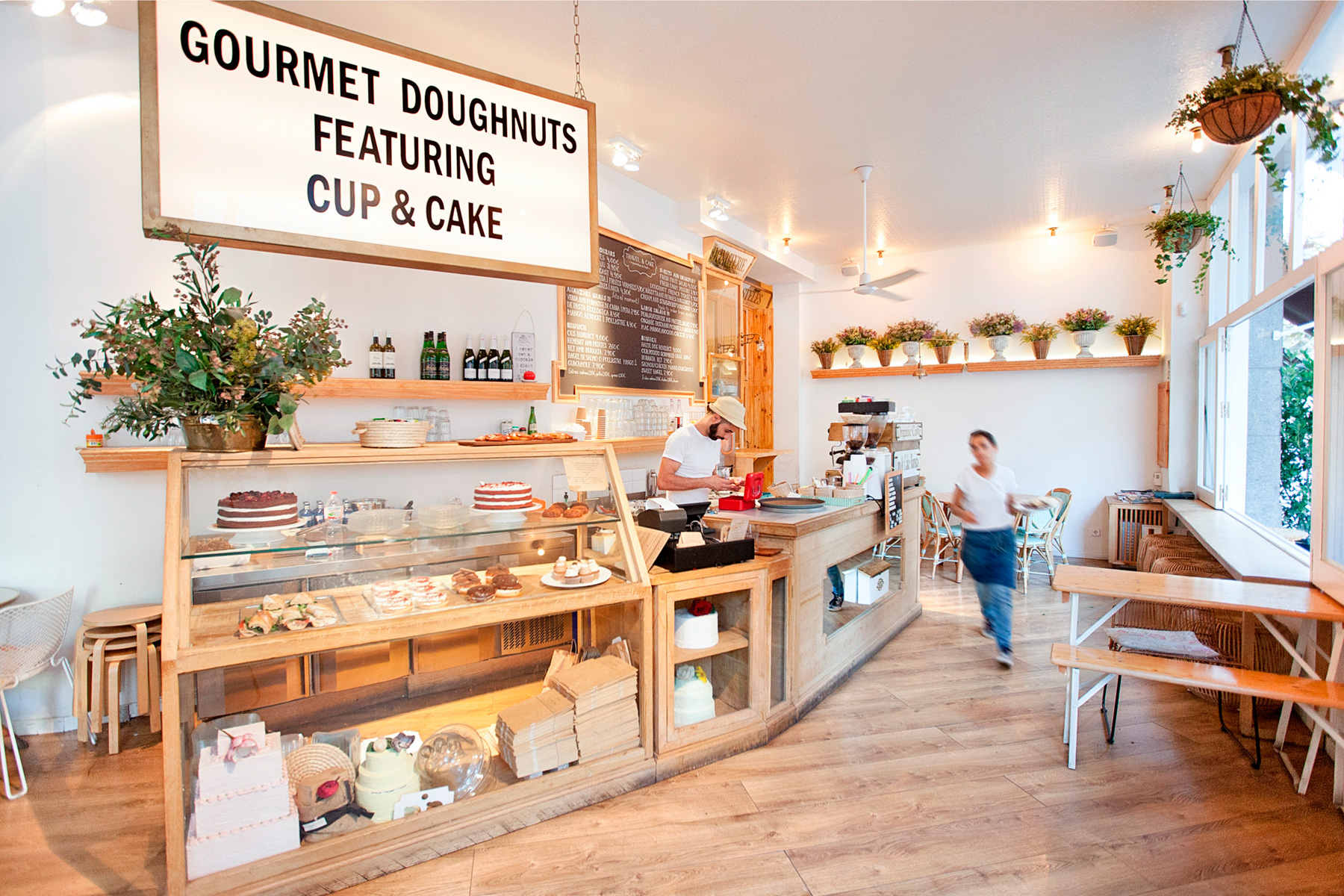 You guys, I'm a foodie. So you can trust me when I say that Barcelona holds the best food for such a low price. You can have a full gourmet lunch menu for 12 euros practically anywhere if you stay away from the very touristic place (aka Plaza Catalunya and Paseig de Gracia). My faves food spots are definitely Travel&Cake for Breakfast/Brunch, Flax&Kale for Lunch and the Japanese Toyo for dinner (seriously the best value to your money in Barcelona, 15 euros for DELICIOUS all you can eat). A more touristic restaurant worth visiting is El Nacional located on Paseig de Gracia where you'll get a cool tapas experience.
---
SHOP
---
One of the things I miss the most about Barcelona is definitely Zara and her little sisters. Barcelona (and Spain in general) is the best place to indulge in Zara clothing as they have the lowest price you'll find out there (don't get me started with Zara's Canadian prices). Uterqüe, Zara's more sophisticated and lady-like sister, is also a big favorite of mine; It's pricier but you'll be able to find pieces that are very designer-looking and that will make you stand out from the crowd. &other stories (H&M little sister) also opened a store in the city and is the go-to spot to all minimalism&marble fans, their accessories section is just to die for. I would say our very own Victoria's secret are Oysho and Intimissimi where you'll be able to find delicate yet sexy lingerie pieces. Another local favorite is Bimba y Lola where you'll find good quality bags and one of a kind colorful accessories.
---
TREAT
---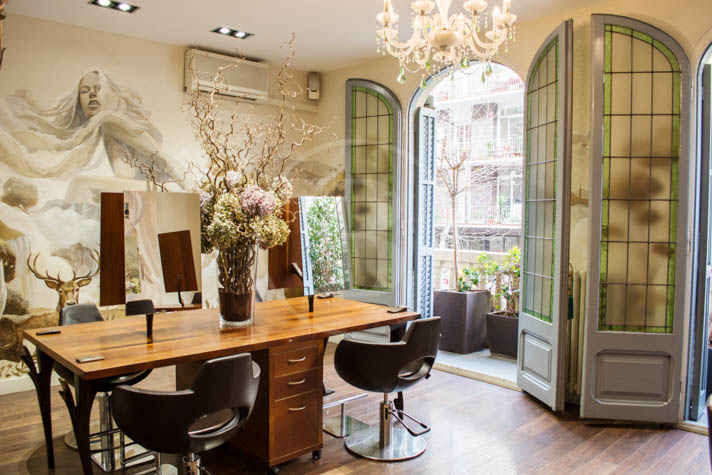 If you have a love-hate relationship with your hair like me, you'll get me when I say that I am extremely picky when it comes to hairdressers. L'ADRESSE has been my go-to spot since I was eighteen, they are basically the ones who introduced me to my short "signature" hair. I remember entering the salon with long black hair and coming back to school with a chocolate toned lob freshly cut by Damien and colored by Olivier. Everybody at school freaked out because it looked so good and the feeling of "new hair, new me" was incomparable to any other I ever had before. Damien always knows what haircut suits you better while Olivier will manage to color your hair as naturally as possible, this is literally the only guy who could make blonde look good on me. It's located in an apartment in the center of Barcelona (Córsega, 204 principal 3ª) and I can guarantee you that the experience will make you feel like a princess. If you are looking for a personality reboot or refreshing your image, Damien and Olivier are your men.
---
LIVE  
---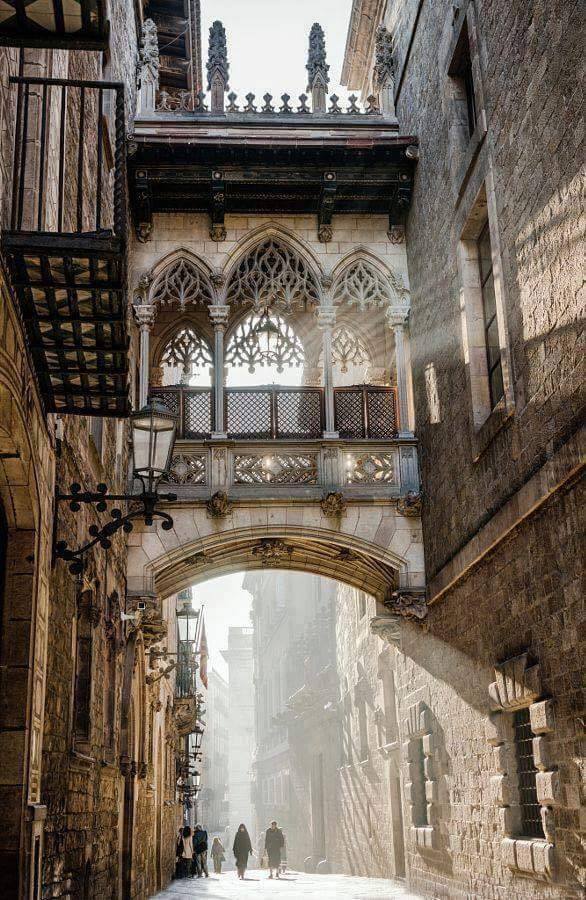 Girl, once your tour at the Boqueria (Barcelona's market located in las ramblas in the center of the city) is done, you better get ready to party. I always say to my Canadian friends that there is nothing similar to the Spanish way of partying (check out Ibiza if you don't trust me). While tourists will go to the Olympic port clubs such as Opium, Pacha and Shoko, the locals prefer to stay in the upper part of the city. Check out Espit Chupitos for a fun pre-game experience, Bling Bling and Sutton for a fun night, and Razzmatazz if you are more of an edgy soul.
---
Hoping this post will be helpful for some of you, don't hesitate to tell me if you'd like more recommendations.
Lots of love always.
Neguine