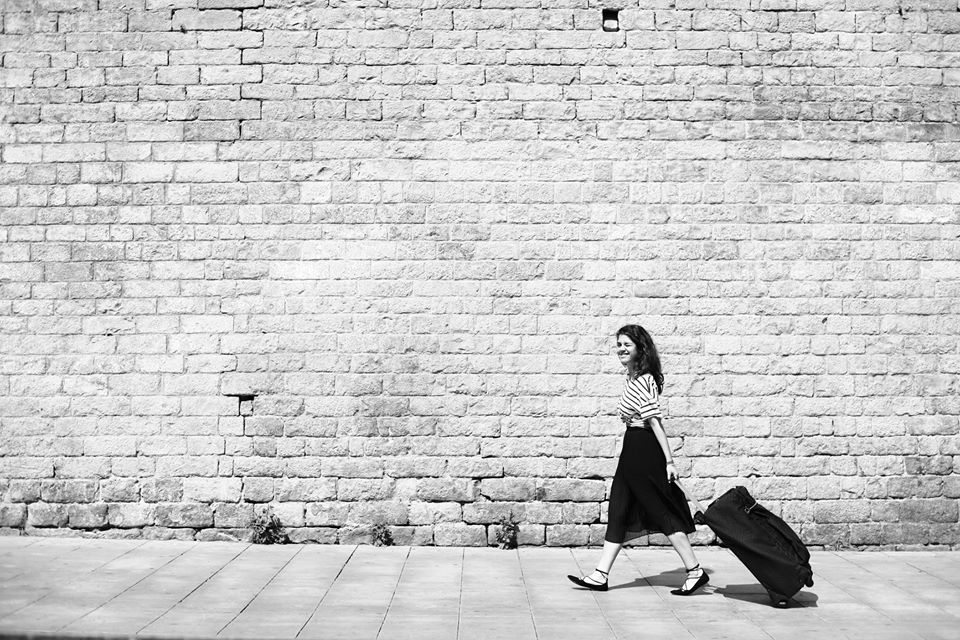 Well. This is my second attempt of fashion blogging and because a few years passed since the first time I tried to write these words, you can easily deduce that I am not in my comfort zone right now.
When I think about the girl that used to blog: I remember this 17 year old kid. Crazy curly haired as Rebel as her soul, terribly open hearted and waiting for these big things in life to happen to her. A career in fashion in one of those incredibly glamorous jobs Hollywood makes you believe in, the perfect relationship with the perfect prince charming that would appreciate my sweetness as much as my bitterness, a sex and the city-like squad of friends ( and Carrie Bradshaw's closet, shoes included of course) and a "who run the world?" kind of attitude. When I think about her, I can't stop smiling at her candidness, innocence and head full of dreams.
6 years passed. I still want Carrie Bradshaw's closet, still love fashion twice as much and still want to work in the industry but it would pretty much be the only things me and that 17-year old still have in common. I am not saying I gave up on perfect relationship goals or that I don't believe in true friendship anymore. It is just that there is so much more to that girl today. I guess she is grown up now: more mature, more down to earth and most importantly, stronger. Even if it is the last thing I want to say, I owe that to Business school and smile when I think that the Neguine teenager would cringe at the idea of studying something other than Fashion. Ugh, Business school. Popularly known as the house of untamed rich kids, it is also the place where I have met my best friends and the place that made me realize that big dreams don't come that easily. Business school has been during the last 5 years, my worst enemy but also the fight of my life. It wasn't what I wanted to do but it provided me all the tools I needed to get where I want to get in life: Dedication, Motivation, Hardwork, True Friendship, True Love and so much more.
I realized, Fashion isn't everything after all: I mean come on! Who am I to tell you how to wear a skirt when there are so many crazy inspiring and talented people out there? I am not an influencer, I don't pretend to influence you. In anything. I do love to dress nice: I have an unhealthy obsession for blazers, designer bags and rad sneakers. But I am definitely more than Fashion Obsessed: I love to connect with people. I would say this is the thing I love the most about fashion today. It is not about Chanel or YSL: It's about you, me and every single soul that loves to have fun with it. That's something I couldn't do at 17, Instagram didn't exist yet and I couldn't connect with so many people of so many different cultures and personalities. That's the beauty of fashion: Be inspired, be positive and loving every possible type of bodies, styles and souls.
I guess if you wanted a description of me: I would tell you that when I start speaking or writing, I get lost as you might have noticed. I overthink everything, I feel too much, I overuse sarcasm and I laugh at my own laugh. I guess life has taught me to appreciate everything beautiful that happens to me, to be grateful and to hope that the best is yet to come. This is the space where I will share all those great things with you and fashion is just a teeny tiny bit of it.
Lots of love always,
Neguine
To contact me: thepersianbrunette@gmail.com