When I am not the laughing in tears emoji or the one that smiles on the side ditto "the pervert" emoji, I am a combo of the monkey emojis. I shake my head, I cover my eyes and promise I don't want to hear a thing. The last two months have been a full cycle of the same mimics to deny the undeniable truth: Fall is here and Winter is coming. 
The hell. How did this even happen? Can we please redo this whole summer thang? 
Now let me tell you I know I am annoyingly stubborn, but that you already knew. I just thought it was my responsibility to remind you of an ugly truth of mine. Just like I would tell a cute guy something really awkward about me because I seem to be blurting truths every time I open my mouth. See, I have this thing about showing the ugly before flaunting the pretty, that usually keep' em far. 
So I hold on to things that are inevitably gone, living in a world full of my own beliefs. 
Funny thing is, I never thought summer would be one of those things. Seasons never were something I looked forward to, maybe because Barcelona seem to have very little variations between Summer, Fall, Winter and Spring. I am not the chick to count the days for Christmas or looking forward to purchase a thousand different knits to cuddle in a blanket with fuzzy socks. I have never attached feelings to time passing because well, I already attach feelings to way too many things. Cons of being an oversensitive gal, people.  
But moving to Toronto made me fall in love with summer. My story instantly becomes " The girl that quit Spain to move to this big cold country and fell in love with summer". Wait, what? I am that weird people, there isn't really anything we can do about it. Every day, I dread the few winterish month to come and start counting the days until the warmer days come back. As they say, you need to loose something to realize how much you were in love with it in the first place. A love that you never thought you would ever feel because well, summers in Barcelona are always too heated, too humid, too everything. Unfortunately, life has taught me that the more powerful loves are the ones that you didn't expect to begin with. 
This summer felt completely different to any other I have ever experienced, I feel so different to any version of myself.
I suddenly feel the clothes, I feel like summer has been that irresistible playground where I have experienced a more "mature" style for the first time. I feel that the one thing about clothes is that they are the physical reflection of your thoughts and of your feelings towards yourself. Finding the alignment between body, mind and soul is what leads you to feeling comfortable in your clothes. And gosh, it's fucking hard. 
So once you found it, just like true love: you don't want to let go. You feel so good that you do everything, anything, to stop time from passing, to avoid the inevitable. You proudly wear flowy dresses without tights and catch the coordinated flu that goes with it. That is the sour denial until you dive into acceptance. And you let go for a season, maybe two. Until summer returns because if there is one thing I have learnt about true love, it always comes back no matter what. 
Lots of love always, 
Neguine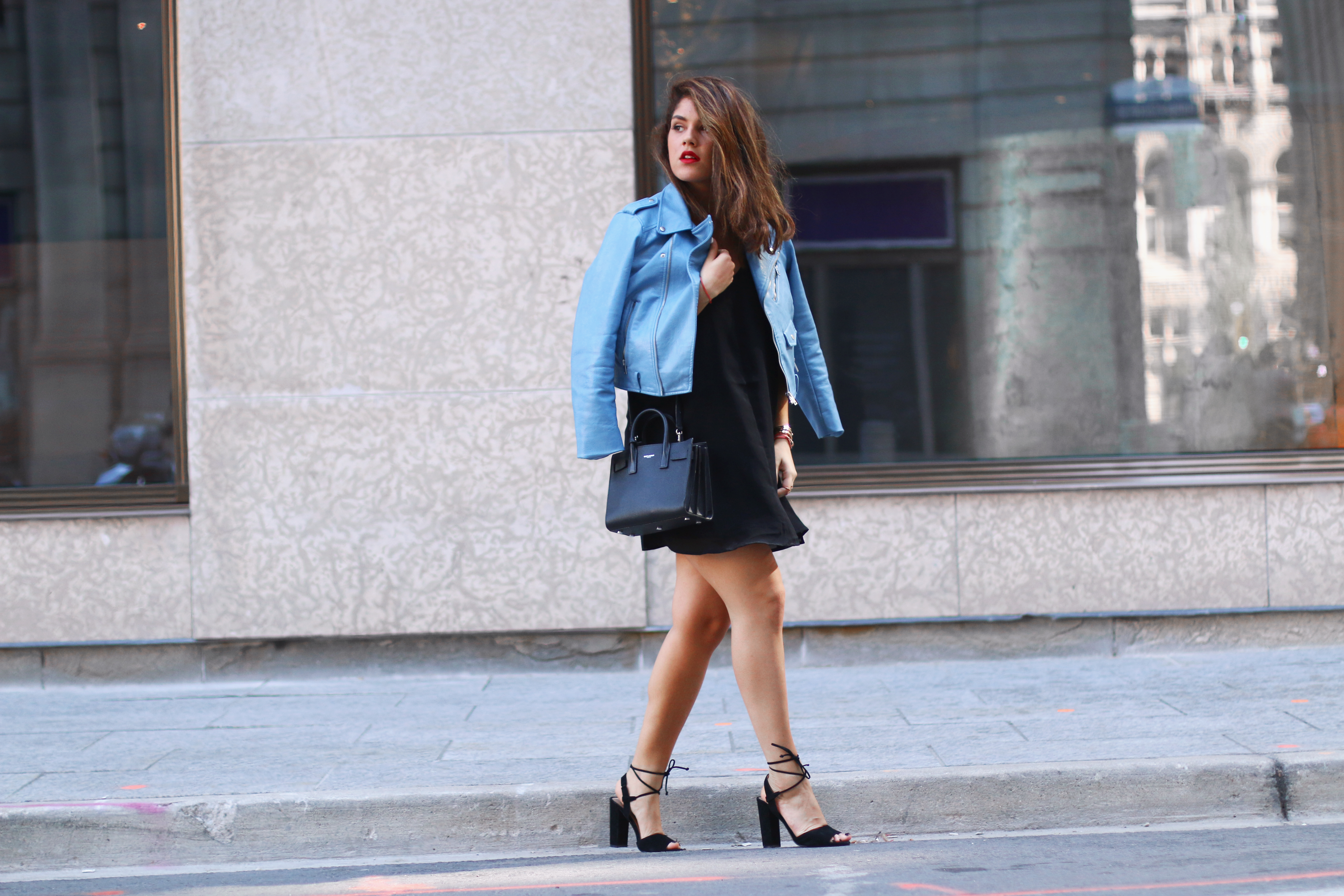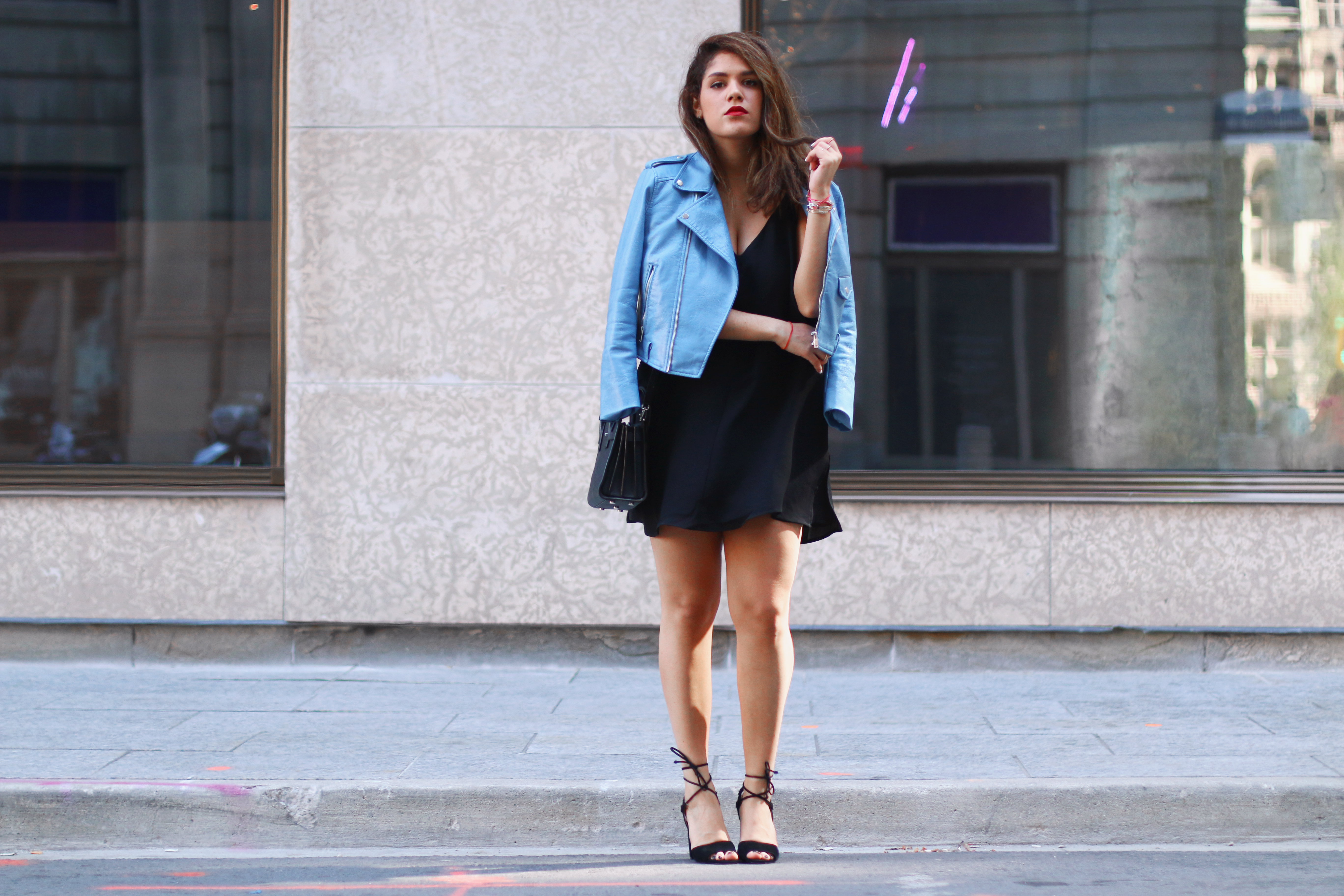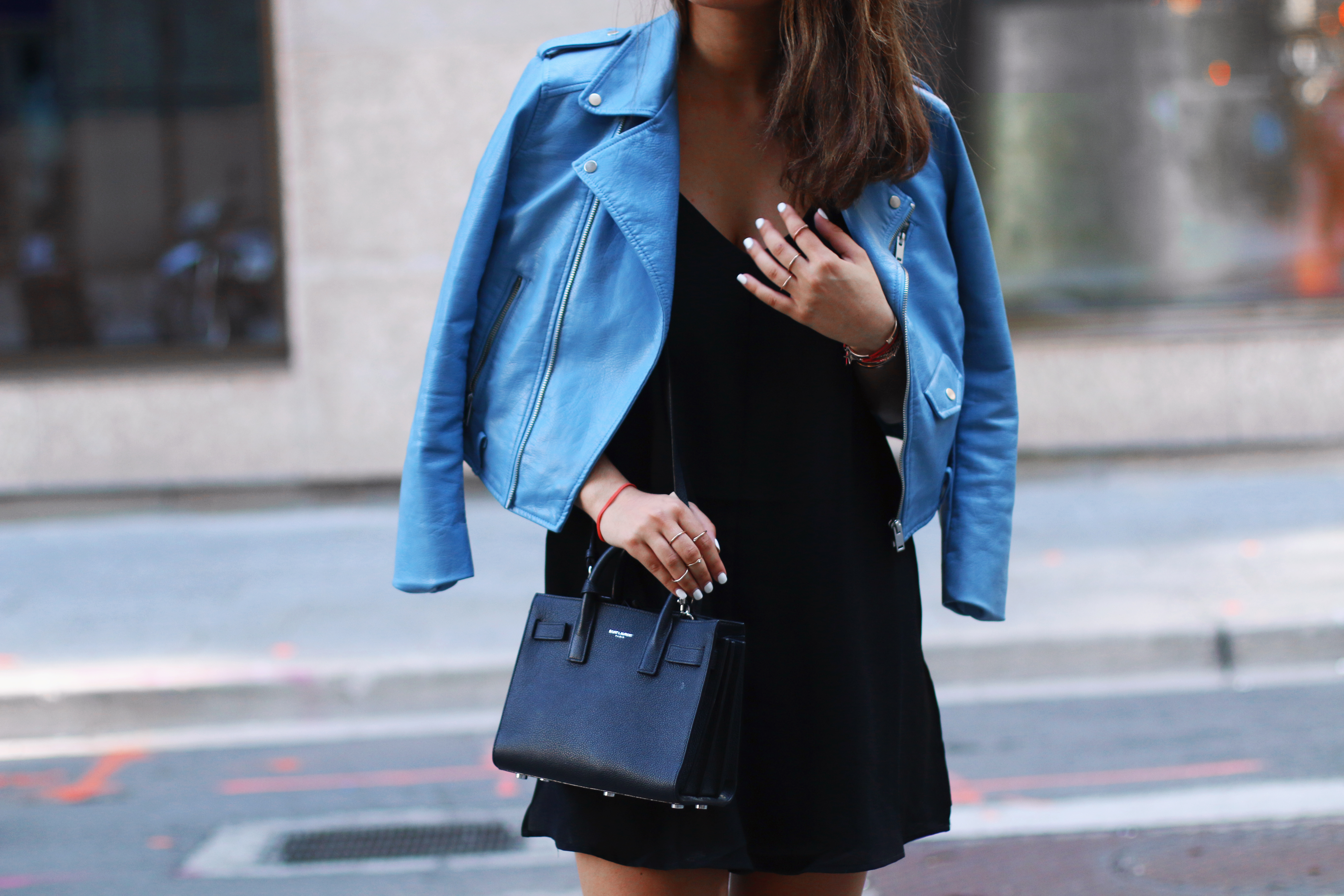 ---
WHAT I'M WEARING TODAY: ZARA jacket // F21 dress // SAINT LAURENT bag // STEVE MADDEN shoes
---
All pictures by Darius Boustantchi