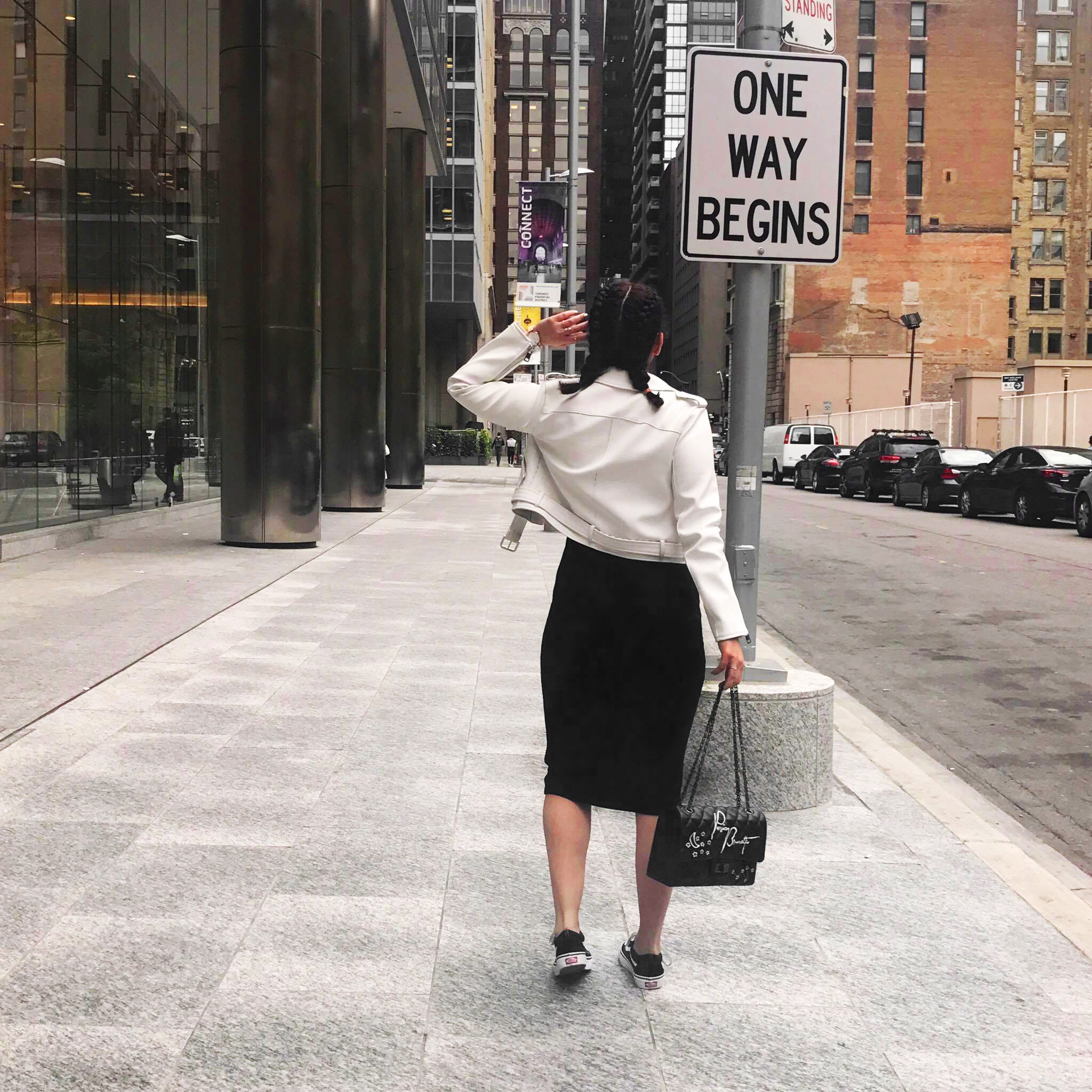 Alongside to an unpredictable weather, May came in with as many highs than lows. There were so many sunny days where I felt brand new and ready to take on everything life could possibly put on my way while other days, I felt completely defeated.  As much as I replace the thoughts in my head, some lows are inevitable but they are the ones that make the happy moments so much more important and precious.
---
10 HAPPY THINGS
---
Mom and Grandma taking over Toronto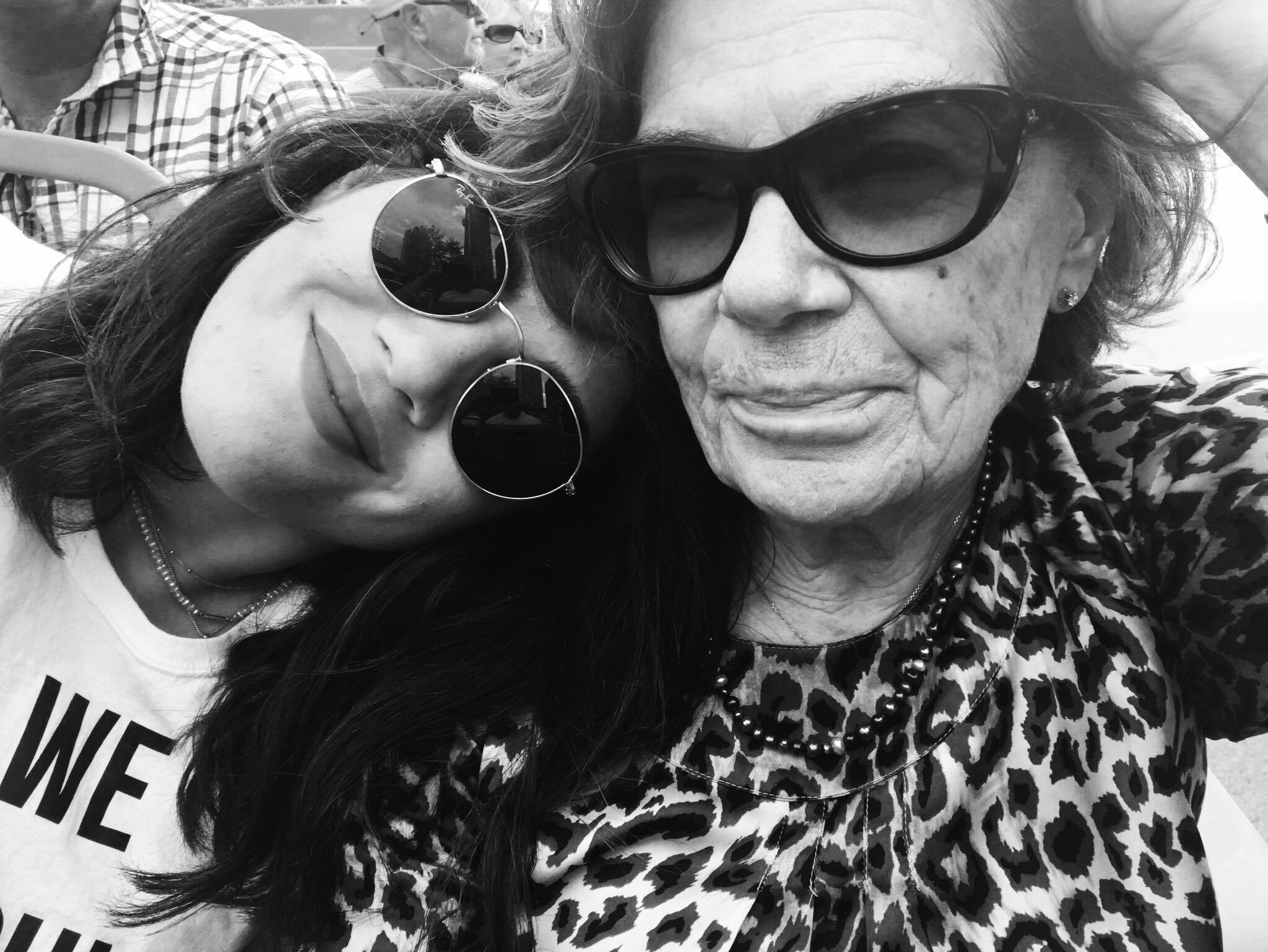 Let me tell you that the women in my family are strongly opinionated, stubborn, passional and crazy. So much that pairing them together leads to pure hilariousness, the Kardashians can start to worry because my Grandma alone could overshadow them. I'm not gonna lie, they used to be too much for me at times but the distance really makes me appreciate every single minute I have with them, it makes me happy and proud to be part of such a special family. Plus, what's not to love about delish home made food, grandma talks with the stars and Mom taking good care of you (victoria's secret and sephora included).
White nails
Guys, white nails are like the one thing that make me jump of happiness all over the place. That's like the one color I would want to have on my nails forever, yes even if it looks like tipex corrector. I only wear white on my nails in the summer, so whenever I have it on the good summer vibes just take over everything.
Gucci Velvet Marmont in Small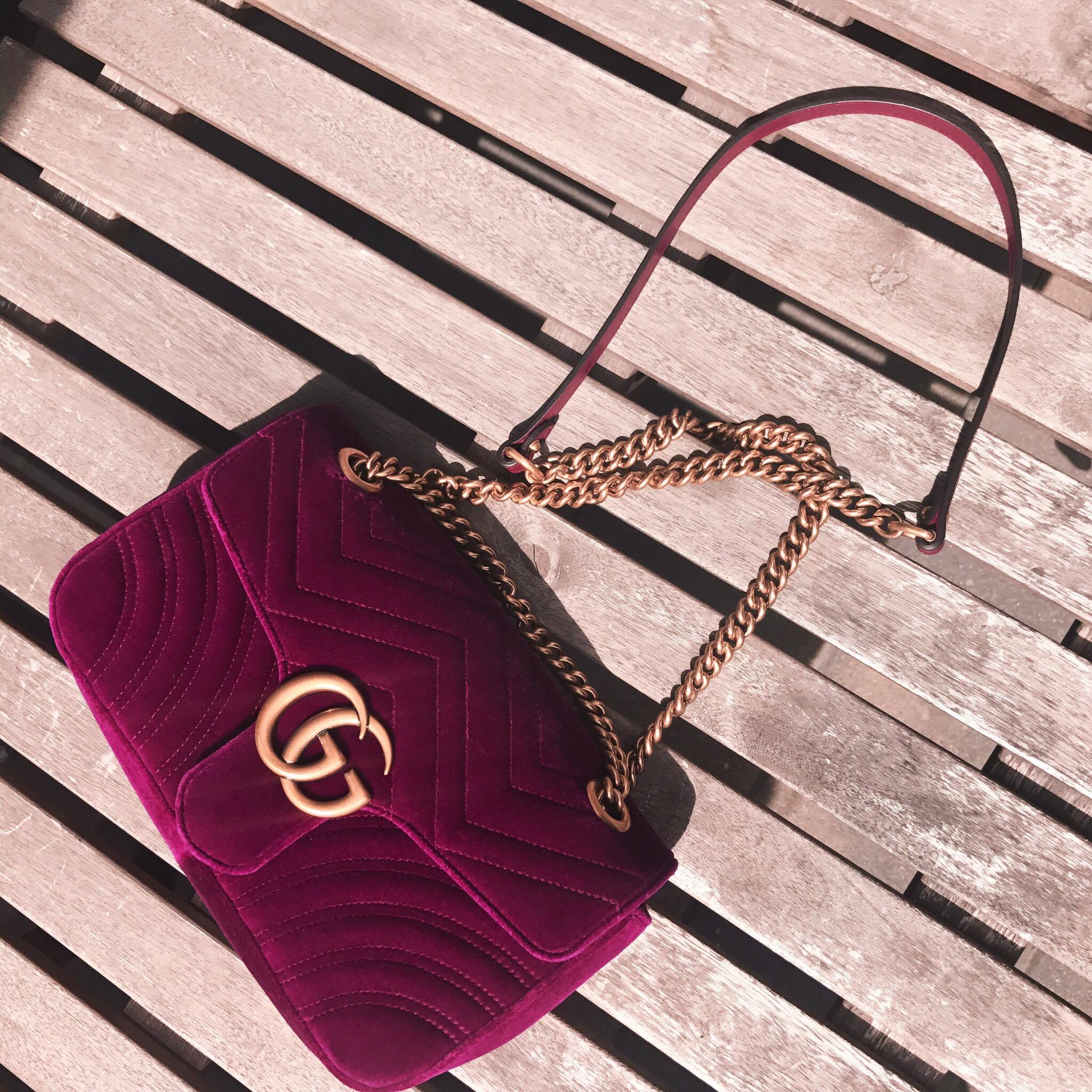 So. I CAN EXPLAIN. Imagine the love of your life, like the person you have been chasing for wayyyy to long. THIS IS THE LOVE OF MY LIFE BAG. Ever since I saw that bag for the first time online, I kept obsessing over it and kept telling myself that I would just fall out of love with it. But let's be honest, this is the love of my life bag so the opposite happened. So, I looked everywhere for it but it is sold out in Canada and second hand was twice the price of the original one. Mom knew about it and surprised me for a late birthday/graduation present which makes it even more special to me.
How well do my friends know me
I got my Toronto friends together to film a friendship tag and the mix of personalities was just hilarious. Mikhaela, Mikayla and Zarin are literally the three people who are less likely to hang out together, which explains why we had so much fun filming it.
Voir haircare event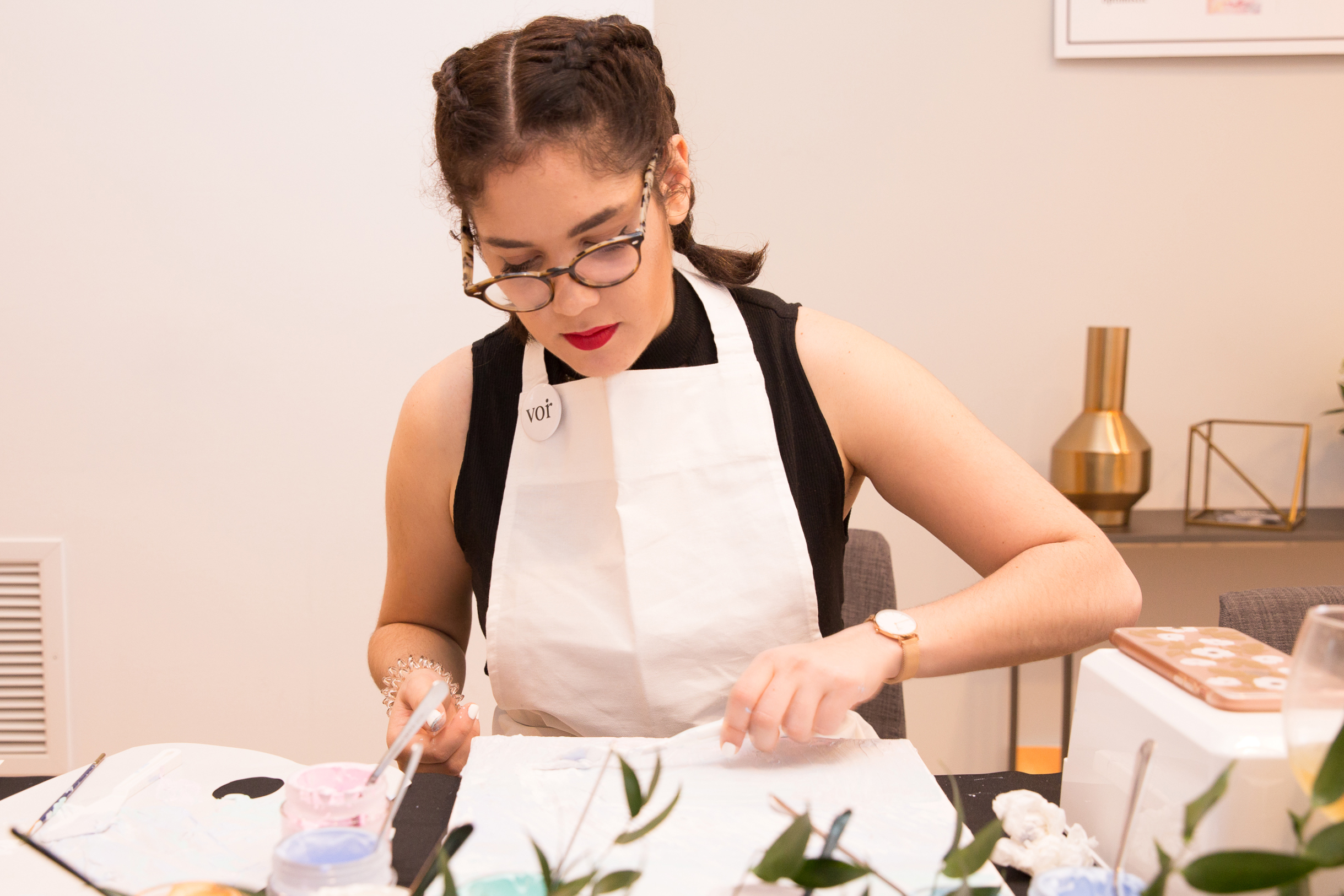 As I already told you many times, I love to discover brands that are different. Brands that not only sell great products but also take the time to tell the story behind them. Before attending to Voir; haircare's event, I had no expectations whatsoever but the brand swept me off my feet (so much some of you thought I was sponsored because of a too high level of excitement). It was such a fun event, we got to do some abstract paintings (and I OBVIOUSLY stained everything and myself ALL OVER THE PLACE), sip delicious cocktails, get our hair done and get our pictures taken. I'll review the products in a post later this month, but you guys can already get 15% off your Voir's purchase by using the code PERSIANBRUNETTE15.
Rebranding, again
I already talked about the rebranding of my blog last month and because I am pretty much insanely addicted to change: I changed the blog design as well. A lot of things feel different today and I hope I can start talking about new things and continue offering new content everyday. I will soon come up with a blog post on personal branding for those of you interested in starting your own online venture.
Cutting my hair at Civello, 269 Queen St W
Now guys, I am so picky when it comes to my hair it's not even funny. I had a very bad experience last year in Toronto, the guy that cut my hair did his own thing and layered my hair like crazy. Now I know you can't tell on pictures (ok maybe a tiny bit) but my hair is like freaking impossible to tame, it just does it's own thing so layering is never a good choice for me. I literally cried for days until I decided to cut my own hair and let me tell you, NEVER AGAIN. Ever since, I always waited to go back to Barcelona to cut my hair again and as you might imagine, it is not very sustainable in the future. When Mom came to Toronto, she literally dragged me to the hairdresser and I had the best experience. Mom's a charm and I can officially say that I'm settled as I FOUND MY HAIR SALON IN TORONTO.
POKE at L'AWAIA, 700 King St W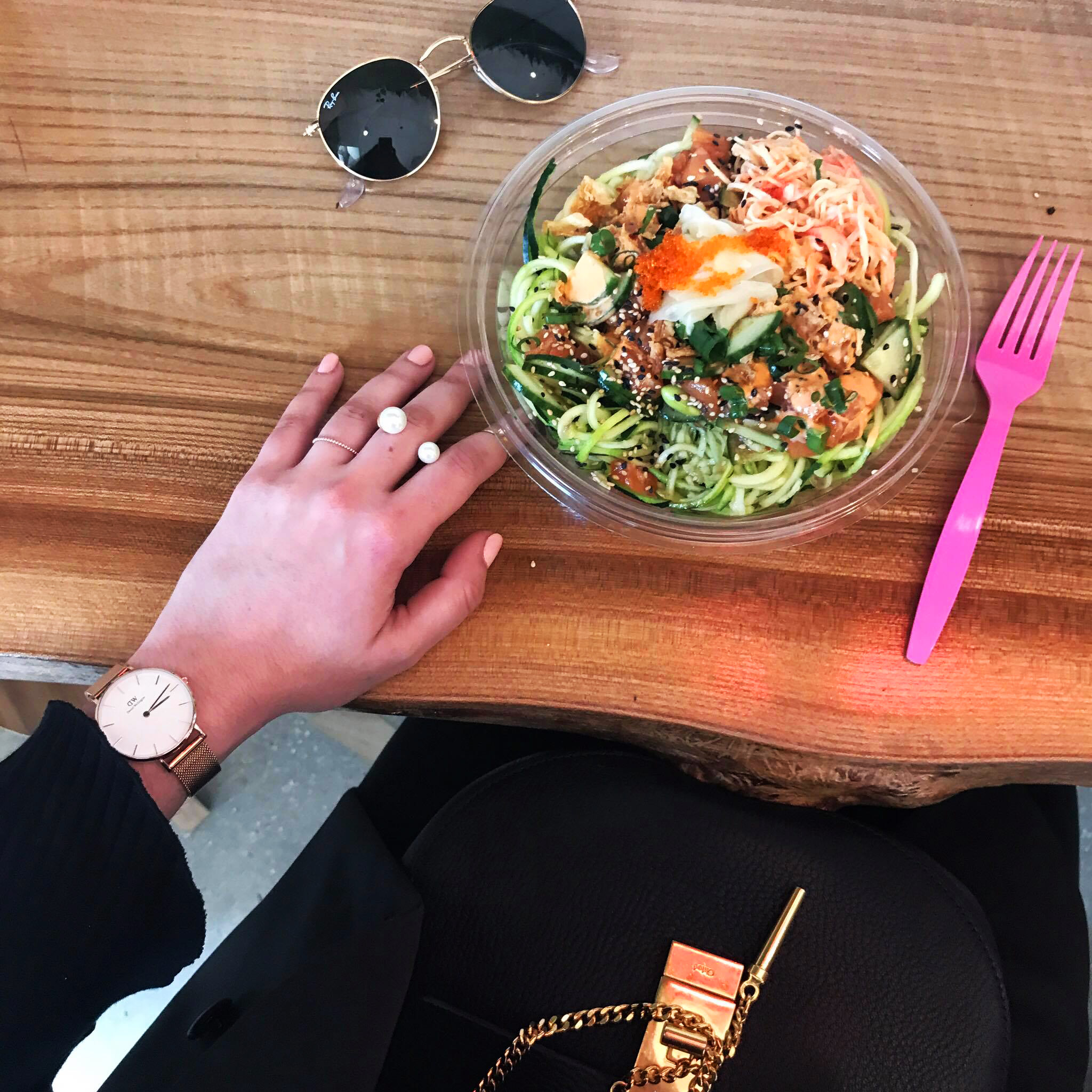 Okay, how come I never ever heard of Poke before? Thank god for my friend Mikayla to always take me to the cutest places around. Poke tastes so healthy and yummy, especially in L'AWAIA where I literally felt like I could repeat the whole thing over and over again. Extra plus, the place is the cutest thing ever.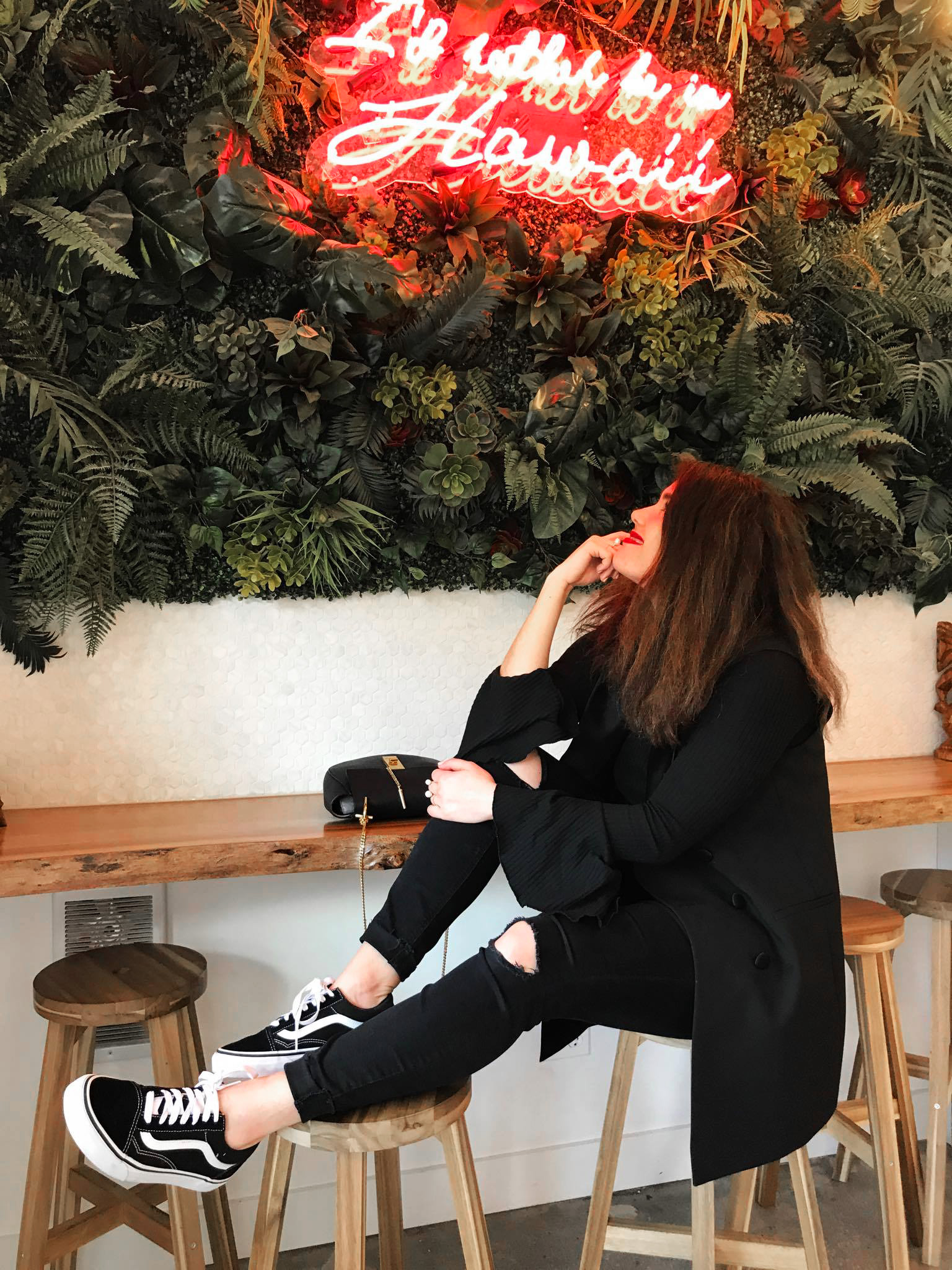 Daniel Wellington Petite Classic in Rose Gold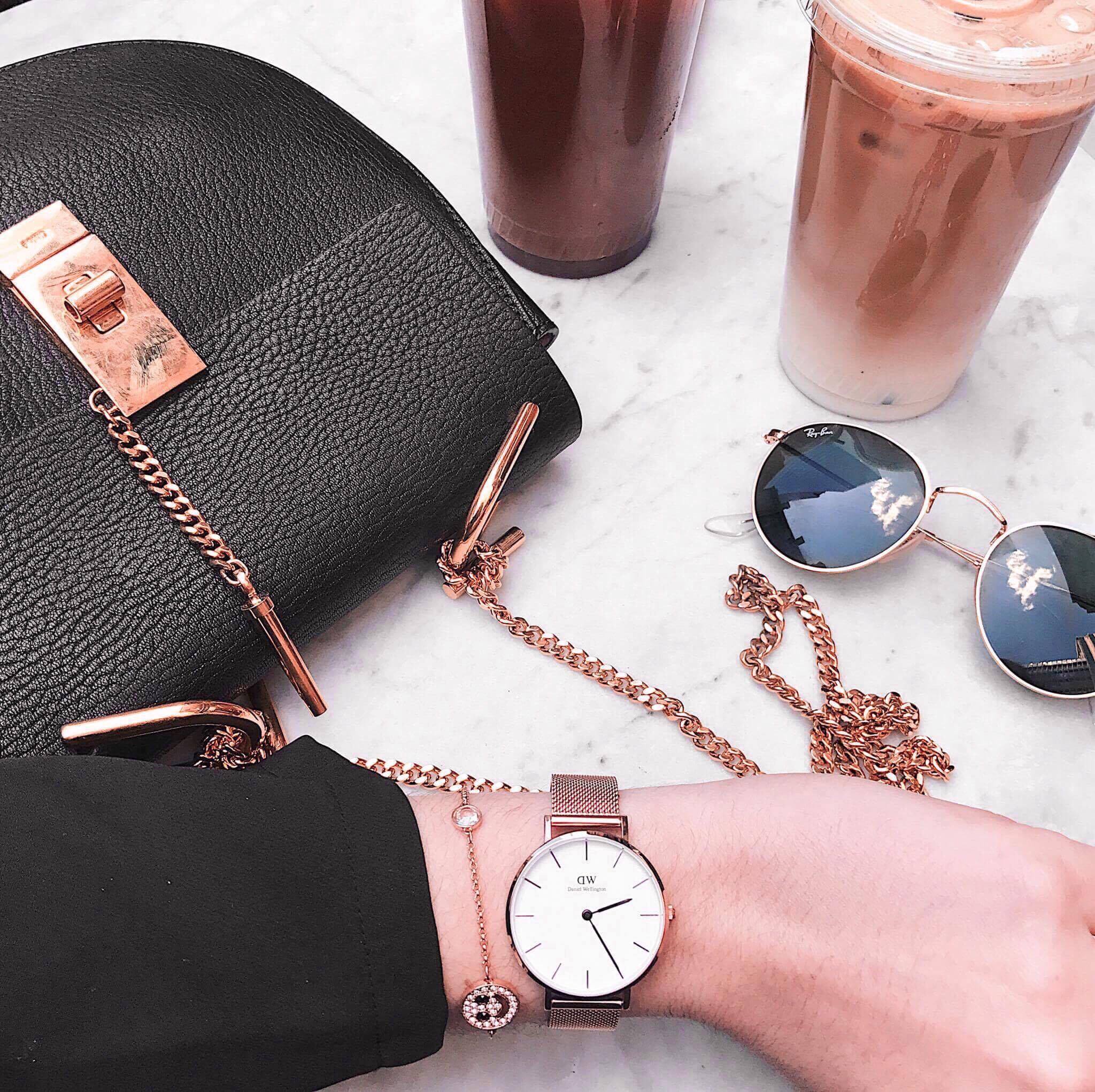 I am not a watch person at all, that's like the one thing bloggers can't say because well I'm sure you know we collaborate with a ton of watch brands. But it's the truth, I have baby wrists so watches always get very annoying to wear as they are clingy AF. I love simple and elegant designs and the DW petite classic watch is by far my favourite watch I have ever owned. It seems basic and it probably is, but I haven't stopped wearing it ever since I received it (if you watch closely, it's in pretty much every single one of the pictures on this post). Get a 15% off yours with the code PERSIANBRUNETTE.
Realizing things (a la Kylie Jenner)
You know where everything piles up at the least convenient moment ever? That is what May/June is feeling to me. It is being extremely stressful as it is a transitional moment professionally, the pressure is on and my plate is basically full of everything. I'm easily irritable because I am trying to hold on to everything and to do it all at once instead of prioritizing. So I have been feeling low but May has been all about changing that mindset: Believe in yourself and trust that you can truly achieve anything. If things are not happening, it is simply because they are not meant to happen and because something way better is on the way.

---
---