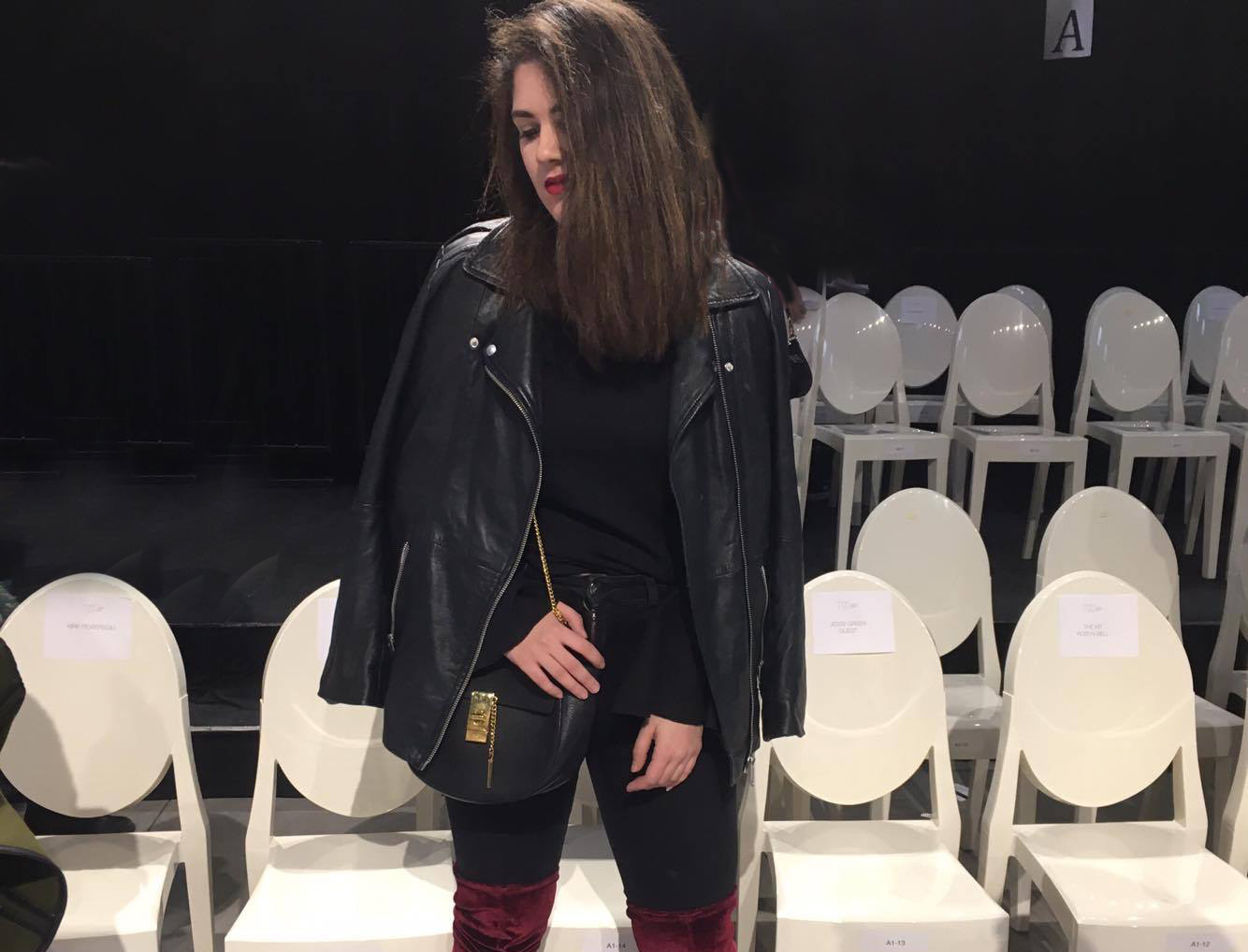 If you follow my Insta-stories (a whole series of full-on dummy Neguine), you know that one of my resolutions this year was to read/write/journal more. I have found myself writing about things that make me happy on a daily basis, as a way to document it all but also to share more of my life with you guys (just so we don't get the whole super intense neguine feelings but also lightweight happy things). March has flown by so quickly yet it was such a rich month in terms of new experiences, new style favorites and new "personality switches" I want to share with you today. I'm thinking about making this a new series of posts where I will post my favorite moments/style items/finds on the blog every month. So don't hesitate in telling me if you enjoy it!
1) Blogger Brunch at Lavelle (627 King St W)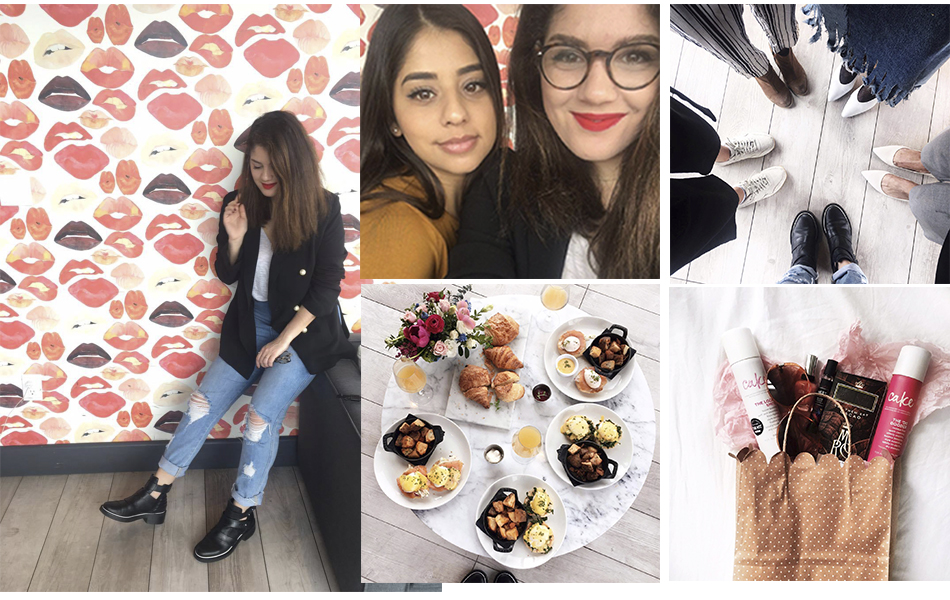 Networking is definitely the part of blogging that scares me the most. Simply because I feel liking someone's pictures on social media and starting a real conversation with them are two very different things. You guys know my level of social awkwardness, having the initiative to go to people and introduce myself is always a personal challenge. I appreciate the fact that it somehow gets easier with the time as getting to know new people that have the same love for blogging is definitely something that inspires me. Plus, yummy food and beautiful brunch places definitely help you to get out of your shell. (if you are Toronto based you should definitely check out Lavelle's incredible view and brunch menu)
2) Toronto Fashion Week
Obviously Toronto's Fashion Week is not Paris' or New York's but it was amazing to attend the event thrown by my school and witness our designers' collections. One of the highlights of February was to shoot one of my school peers' lookbook and seeing her collection on TFW's runway was such a special feeling.
3) This Video
Be proud of your own achievements, don't hide them. This video resonated so much with me as I usually tend to be the shy type when it comes to introducing myself to others. I'll say "Oh, I'm still small" and change the subject. No, Just No. Own your strengths, be proud of what you do and be confident of the person you are (don't become an over-confident cocky bitch either). Experience has taught me that confident people usually tend to attract more positive things and opportunities into their lives than introverts. I have met so many people who had a less competitive resume than me but that knew exactly how to showcase their strengths and personality.  This video reminded me to be the person that empowers others but to stop limiting myself and to polish my presentation to the world.
4) Rant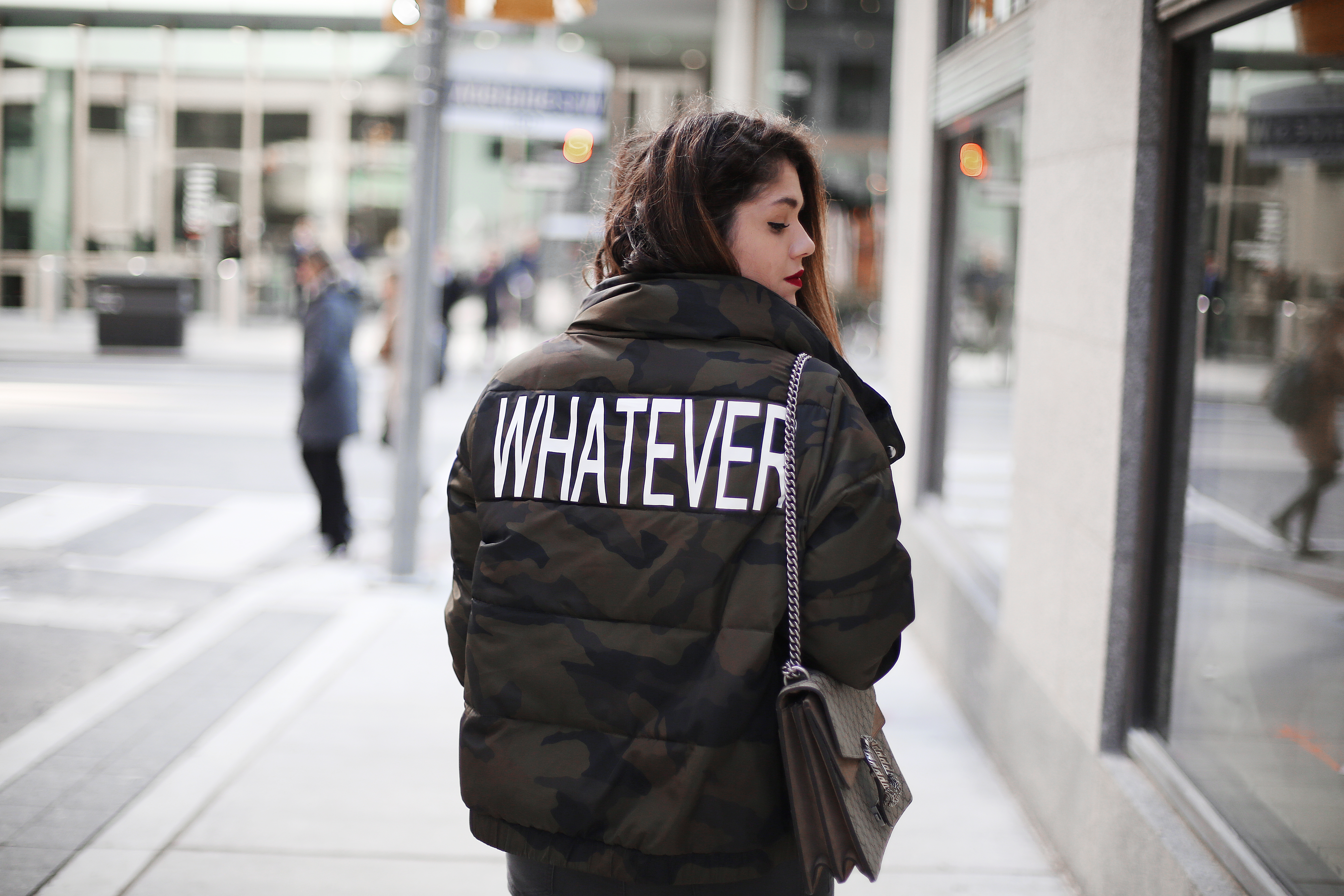 I usually tend to blog about things that bother me with metaphors and pretty words without ever entering in details. That changed when some people at school got under my skin during the last months and I decided to talk about it on my blog for the the first time.  Approaching the approach the issue directly and publishing the post felt so relieving. Letting go of a topic regardless of the fear of what everybody else has to say about it is something completely new to me. While I would usually shut it off and hold grudges, I decided to share it with you guys so I could move on to the next thing. Surprisingly, I got amazing feedback from a lot of you and it was amazing to see that you could relate to this feeling as well. It reminded me that blogging is not always about showcasing the pretty but also about having a real exchange with people.
5) Mom Jeans & Girlfriend Jeans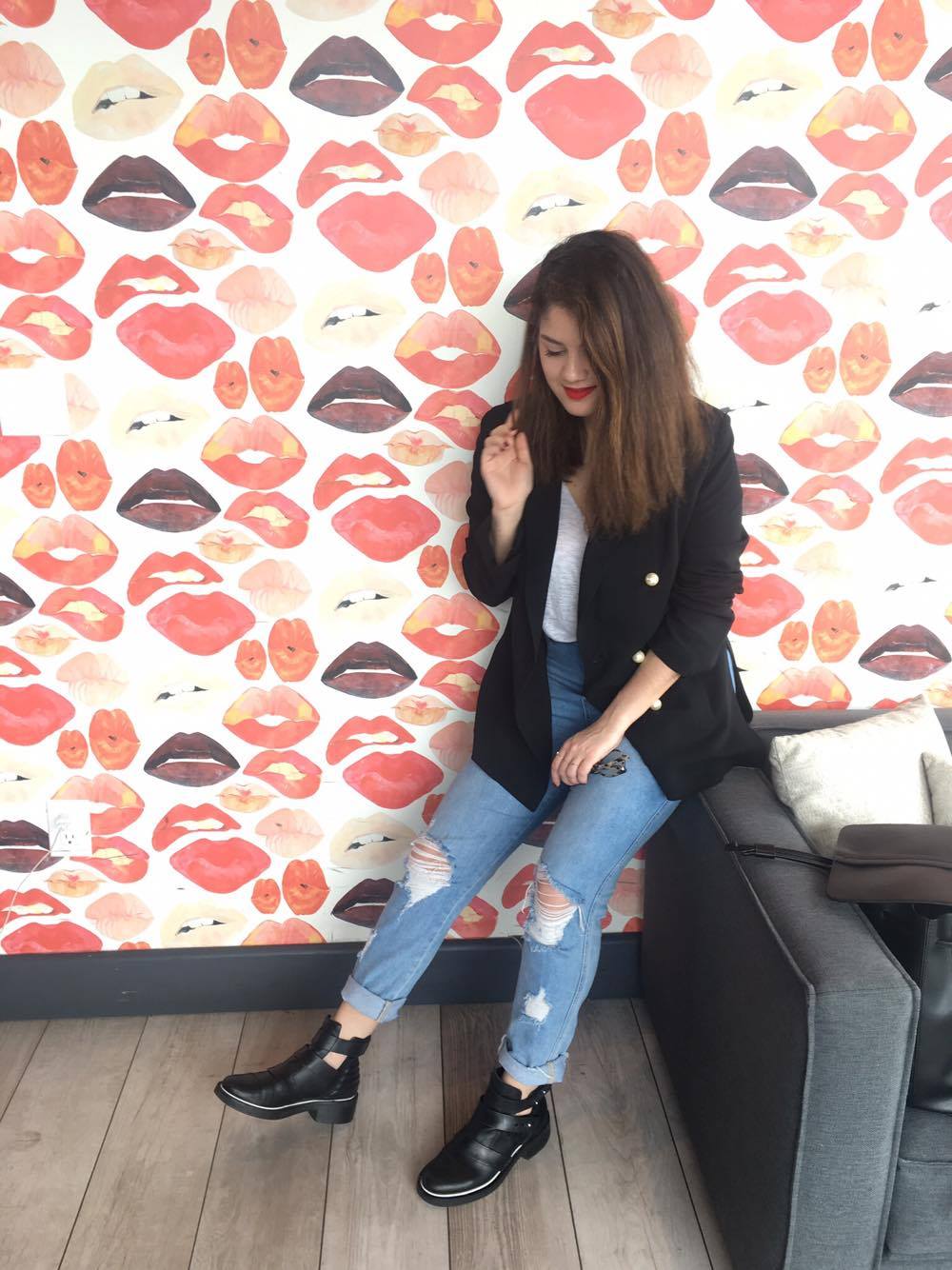 I am a libra, I stick to what I know works on me and don't like to go too crazy. Blogging is slowly changing that aspect of my personality in a sense where I truly want my style, voice and tastes to change over time. If you have been here for a while, you might have noticed more feminine outfits, less sneakers and a ton of red lipsticks. Well the latest addition (and addiction) to my wardrobe is the anti-skinny, mom jeans and girlfriend. After feeling slightly uncomfortable and getting trapped in the "these make me huge" paranoia, I haven't been wearing anything else this months. Ironic, I know.
6) Mejuri Jewelry (get 20$ off your purchase with the code "neguine")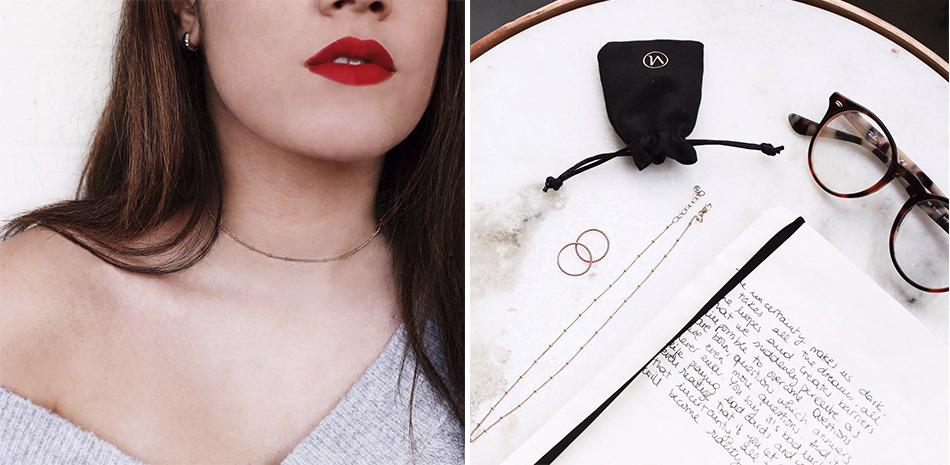 I was so happy when Mejuri approached me to collab with them as they truly are a brand that reflects everything I love in Jewelry. Brand collaborations is something I never talked about on my plaftorms but I am always extremely careful when approached by brands. I really want to talk about products that I would buy with my own money, stuff that really match the person I am and that I think you would like as well. I won't ever collab with brands I don't believe in, simply because I am unable to claim to love something that I hate in real life. Having the opportunity to work with brands that I like is something I am SO GRATEFUL for as it allows me to keep doing something I love with integrity.
7) Persian New Year
March is home to spring, warmer days and the Persian New Year. It always brings mixed feelings, it makes me miss my dad and reminds me of childhood memories, but it also makes me feel infinitely grateful of everything that has happened in my life during the last years. Darius and I were raised in a very odd way, occidentally with bits and pieces of our parents' roots. Neither of our parents ever forced us to follow a specific culture or religion, it was more about being our own person. However, the Persian culture is still an important piece of the person I was raised to be (I mean I kind of branded myself as Persian Brunette) and this time of the year always makes me feel infinitely blessed to have such a rich combination of cultures, stories and personalities.
8) Beauty & the Beast
Cried when nobody was watching, felt like a kid again. I was honestly so skeptical about this movie as I absolutely hated the live-action movie of Cinderella. I couldn't help but roll my eyes real hard because of the constant "have courage, be kind and real love will always win" feel to it. Like, really Disney? Hermione Granger as Belle didn't excite me either yet, it worked. The movie is so empowering and well thought that I found myself more captivated in the story line than 7-years-old Neguine. Go. Watch. It. 
10) Unexpected Luck. 
I am probably one of the clumsiest persons you will ever meet but the last two weeks almost felt like life winking at me. I was featured one of Toronto's top 10 bloggers, casually bumped into Justin Bieber (I LOVE HIS LAST ALBUM OKAY?) and was reposted by a very cool instagram page among other things and encounters. I am the one to tell you that hard work is everything yet sometimes a gentle reminder that you are going towards the right direction feels amazing. Yes, Bieber included.